Well-known member
Staff member
administrator
Registered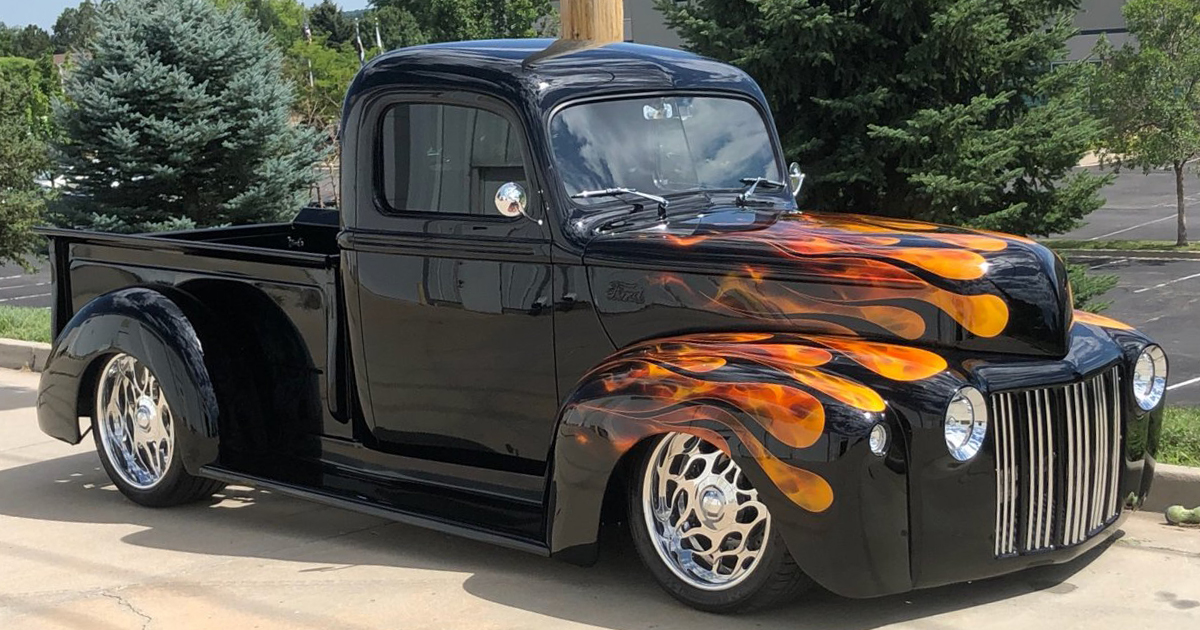 I'm 37 years old. My father bought me this old farm truck when I was 13 so I've owned it the past two decades. It was our dream back then to fix it up and get it running but Hot Rids are expensive and we never really finished it. I joined the Marines and fought in Iraq with 3 combat tours saving up my money and never stopped dreaming about my truck. When I got out and returned home I got into oil and gas and a great paying career.
Says: Victor Rosales (Owner)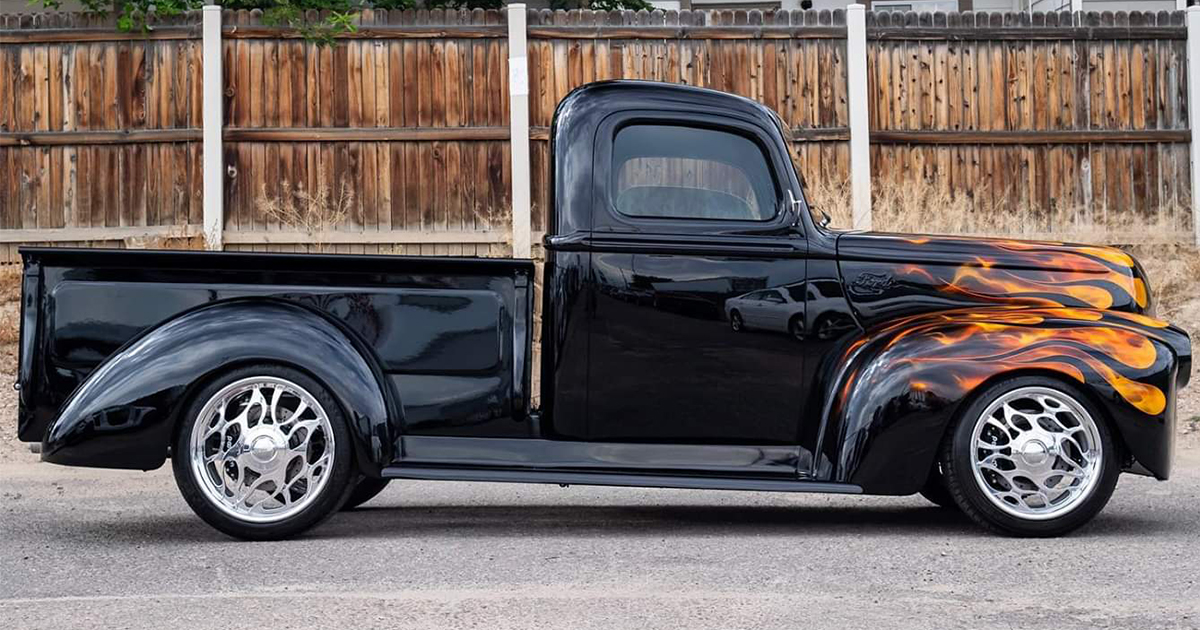 Now that I am able we got it done. Metal Fabrication is Tin Element out of CO . Paint is Mike Lavallee from Killer Paint WA. Upholstery is out AutoKraft of NE. Mechanic al is CO. 535 hp Ford racing 427w. Lentech Automatics AOD. Currie Enterprises 9" rear end. Ride Tech Air Suspension. Wilwood disc brakes. Custom JL Audio sound system. Custom bedwood torched hickory by Lannie & Rund CO. Mangnaflow custom made stainless steel exhaust. Napa leather interior. Colorado Customs Fire rims and steering wheel. Suicide doors and reverse tilt hood.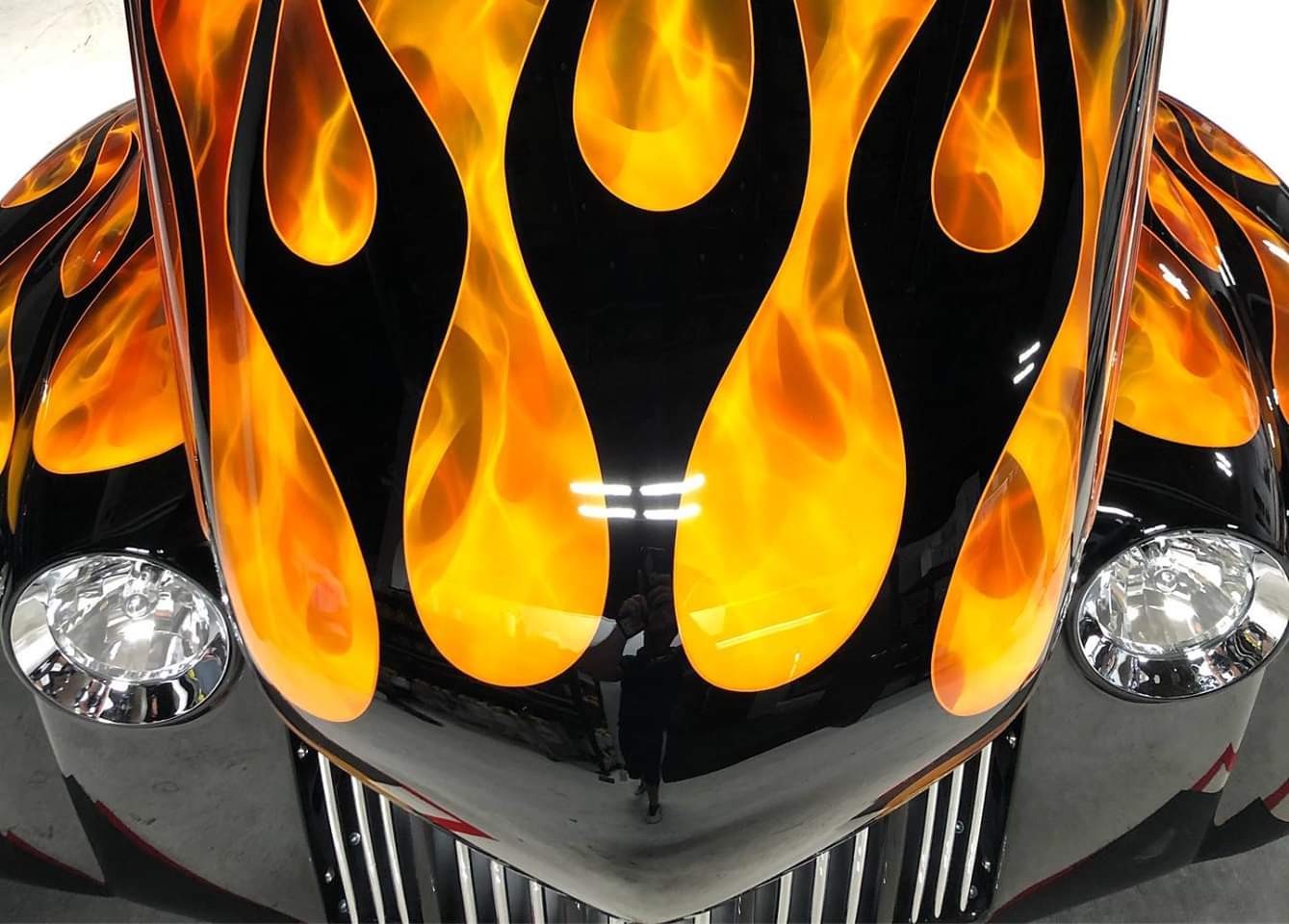 Shaved door handles. V butt front windshield. We reworked and modified every panel on this truck like removing drip rails, welding hood together, welding front fenders together so there are no seems. Lengthening the bed 2" so the bed matches the bottom of the cabs doors, pie cutting the hood, etc. TY