Well-known member
Staff member
administrator
Registered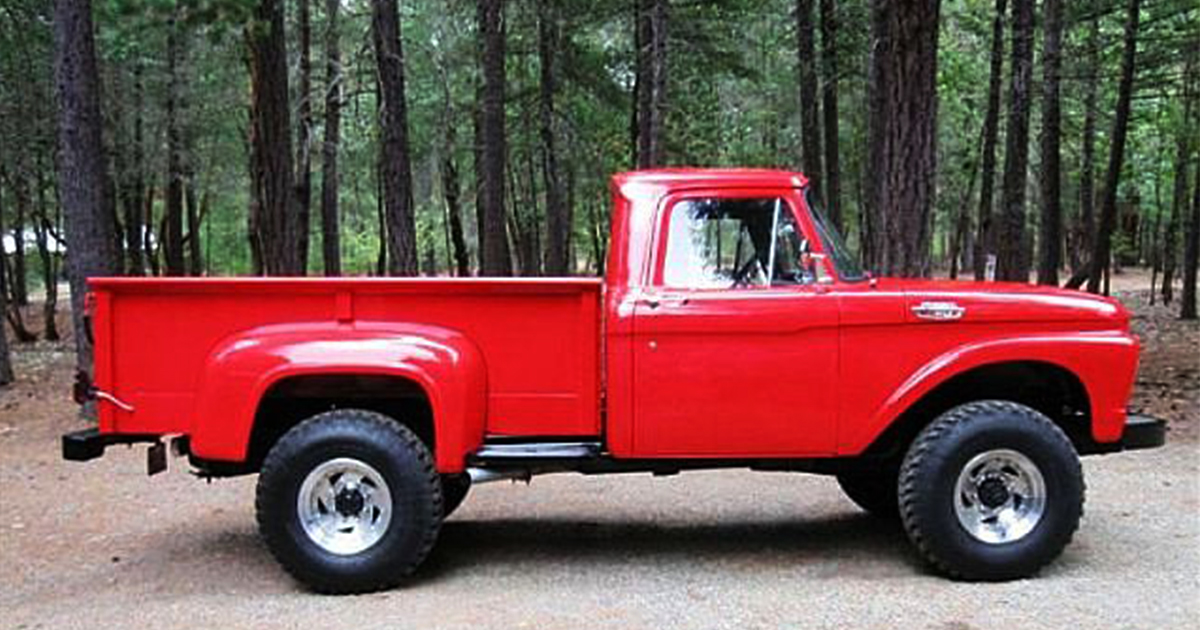 Owned by the same owner for the past 41 years, this very rare and well preserved Fourth Generation '64 Ford F-250 ¾ Ton 4x4 sports an eight-foot Flareside bed. According to 1964 Ford Production Numbers, there were only 1028 of these units made. Aside from the new 390 cu. in. engine, the remainder of the drive train is original and in excellent working order.


The restoration was completed in June of 2010. All trim was removed, some body panels were straightened and the entire body soda blasted to bare metal prior to application of the stunning Viper Red, Black stripes and clear coat by Jerry Lamb Auto Body in Cave Junction, OR. Since the truck originated from the dry area east of San Diego, CA, there was virtually no rust found in the expected areas of the body and chassis. The custom front bumper is fitted with a 10,000 lbs. PTO winch and fog lamps. The bed is finished in beautiful hand-hewn local Oregon hardwood and Viper Red paint.



The painted steel dash is complete with all switches, gauges and instruments in proper working condition. Entire cab is insulated with the door panels and headliner nicely upholstered in diamond tufted black naugahyde vinyl, mohair bench seat, NEW carpet, NEW rubber pedals, and AM/FM Stereo.



NEW, professionally rebuilt (stock) 390 cu. in. engine with a NEW Edelbrock carb and Accel Super Coil added. Engine has approximately 3,500 miles on it and runs very strong without leaking a drop of oil. The brakes and steering column were rebuilt a few years ago making this truck extremely road worthy.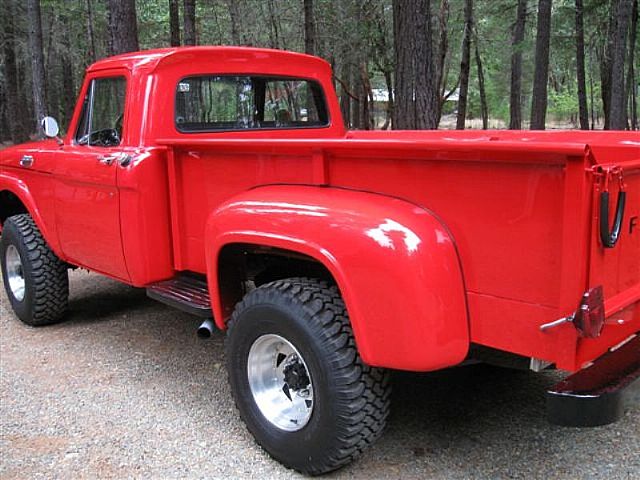 New Custom 16.5x10 off-road tires.