Well-known member
Staff member
administrator
Registered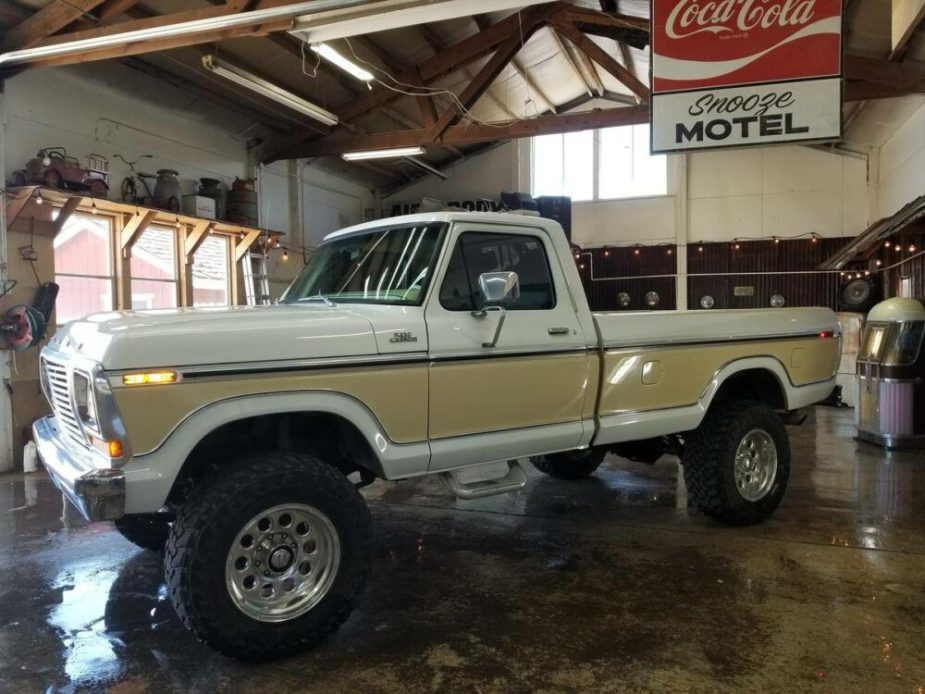 Tough as nails, this low-mileage custom white and cream 4×4 truck makes us ravenous to ride.
For this week's "Two Tone Tuesday," we found a sixth-generation Ford F-250 that is simply a beautiful truck. In White and Cream, it has a simple and–dare we say–elegant appearance. However, this custom-built 4×4 Highboy is Ford through and through: it is a rugged, high riding rig that can kick some serious ass.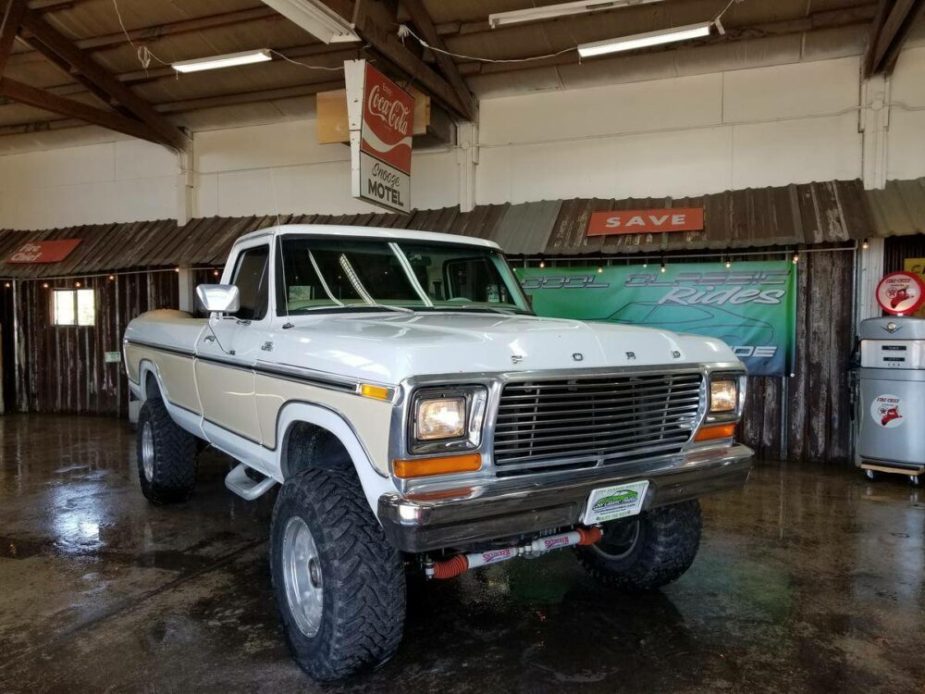 We found the truck for sale at Cool Classic Rides in Oregon. It was once a project truck that was restored by a father and son team. They did an outstanding job with the upgrades, and kept the original '79 style intact.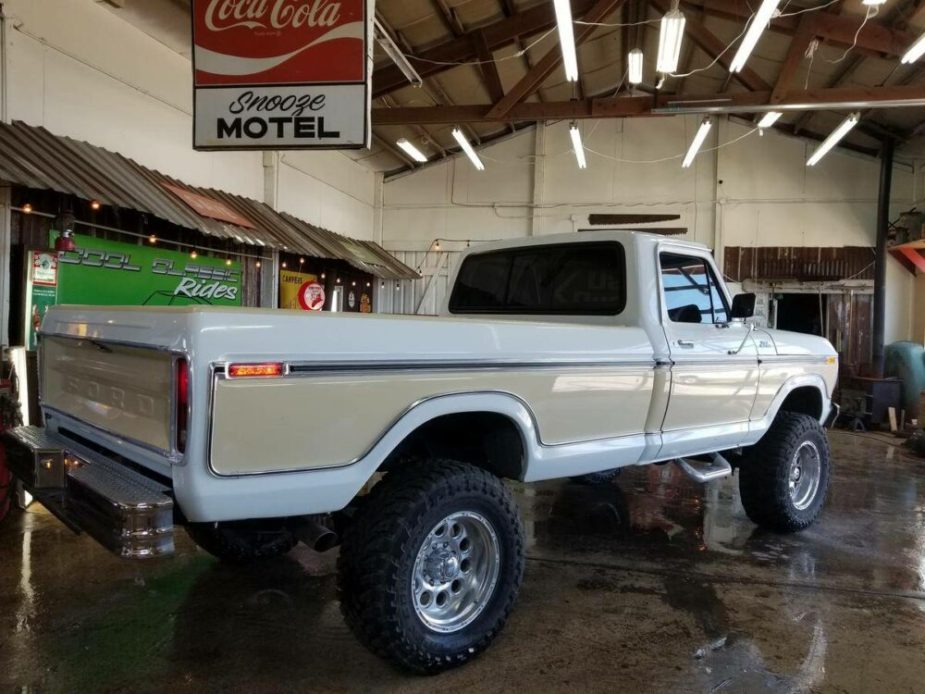 The most noticeable change is the lift. The truck got new a Skyjacker lift and shocks, and it now rides on 35 inch Toyo tires with like new alloy wheels. This boosted beast is no garage queen, all modifications were done to keep this killer Ford on the road. And, venture off-road, as well.It has a 5.8 L V8 under the hood, and is mated to an automatic transmission. And shockingly, only a little over 83,000 on the odometer.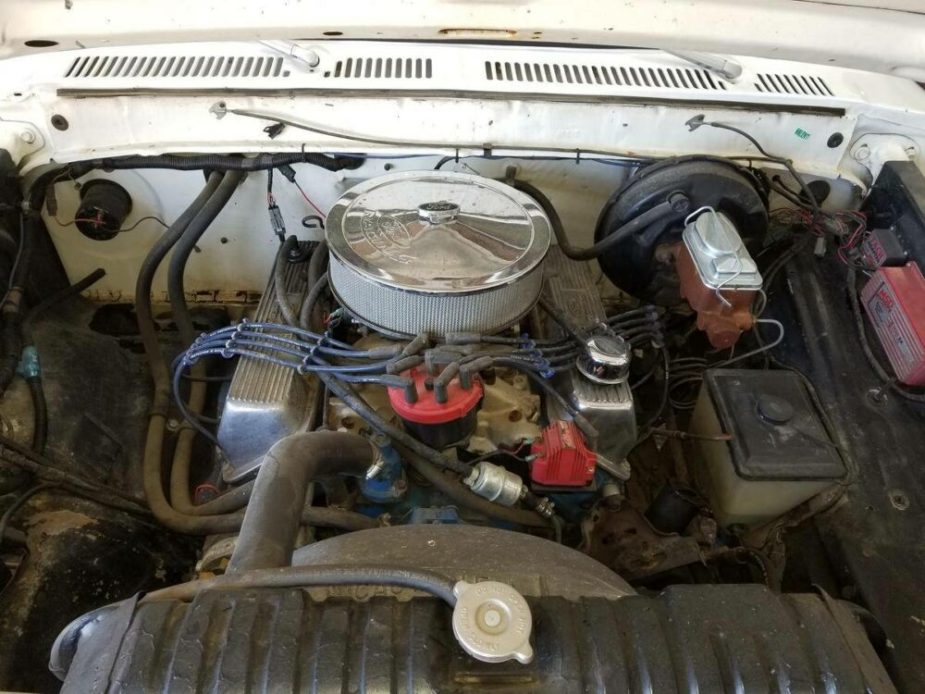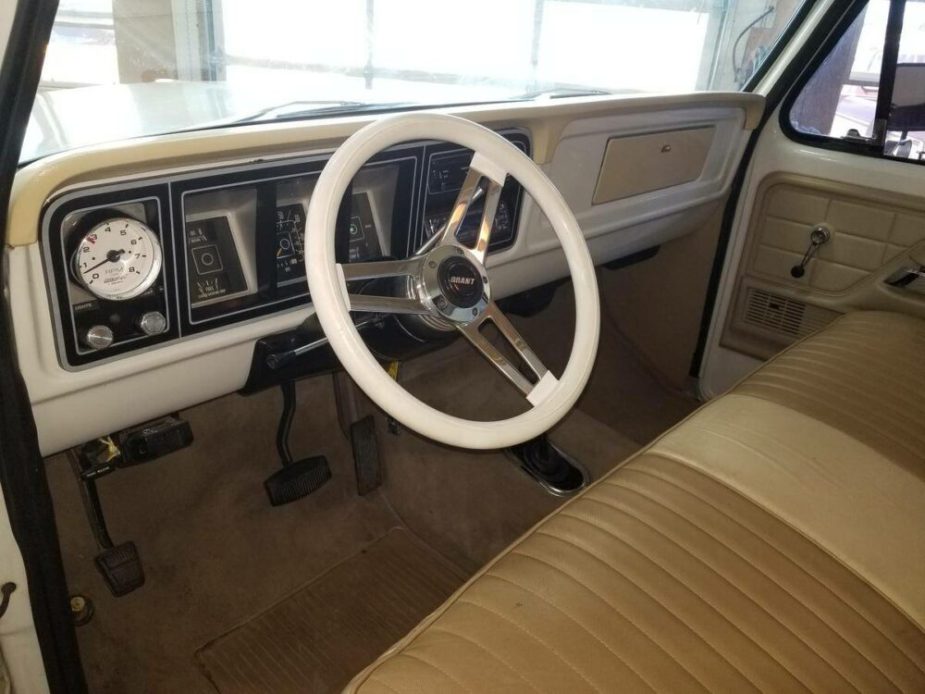 Last edited: