Well-known member
Staff member
administrator
Registered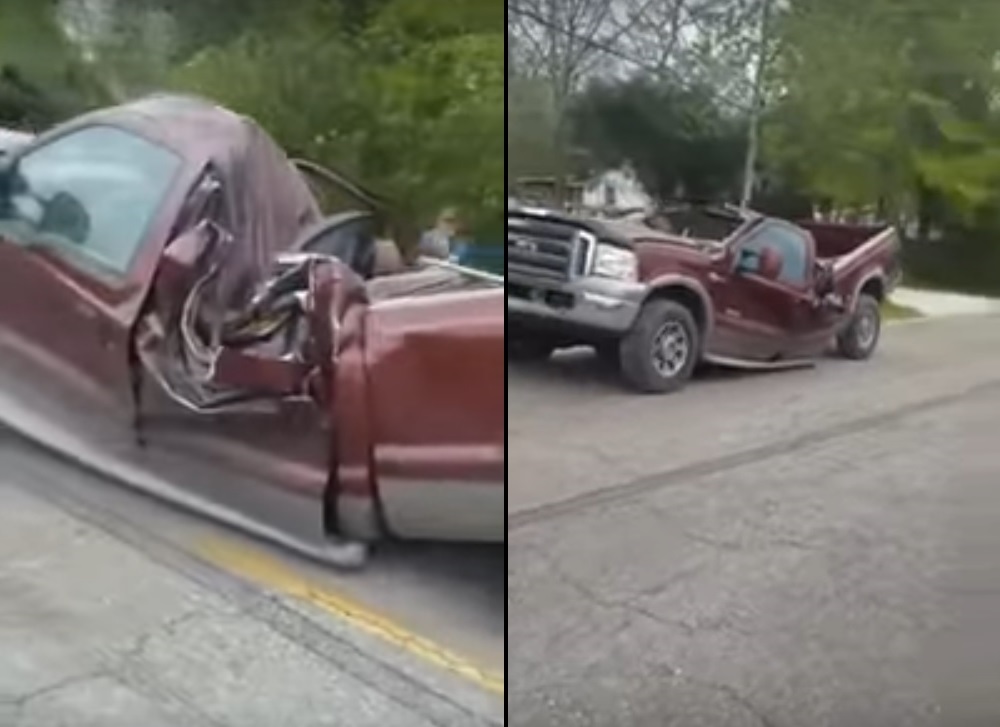 Ford Super Duty is nearly pinched in half, but unbelievably, it still moves under its own power.
Ford has used the slogan "Built Ford Tough" for ages to promote their trucks and this video is the perfect embodiment of that age-old marketing line. We don't know all of the details, but we know that the Ford Super Duty in the video above from the Gamehenged YouTube channel was crushed by a tree, nearly cutting it in half at the rear door. However, it still runs and drives in both directions, even while dragging some parts on the ground.
Devastated Ford Super Duty
There aren't many details on the truck in the video above, but we know from the front end styling that it is a Ford Super Duty from the 2005 through 2007 era and based on the badging, it is a King Ranch model. We believe that it is an F-350 with the 6.0-liter PowerStroke diesel engine, but we don't know for sure.
What we do know is that at some point, a very large tree fell on this Ford Super Duty right over the rear doors. The tree practically cut through the roof and the majority of the rear doors, and in the process, it bent the frame clear down to the ground. This forced the nose and rear end of the truck to point sharply up into the sky, crushing the big pickup into the shape of a V.
Crushed King Ranch in Action
You might think that this kind of damage would render a truck useless, but as the video shows, you would be wrong. Remarkably, the driveshaft is still attached to the transmission and the rear differential, and the engine still runs, so this Ford Super Duty is still drivable.