Well-known member
Staff member
administrator
Registered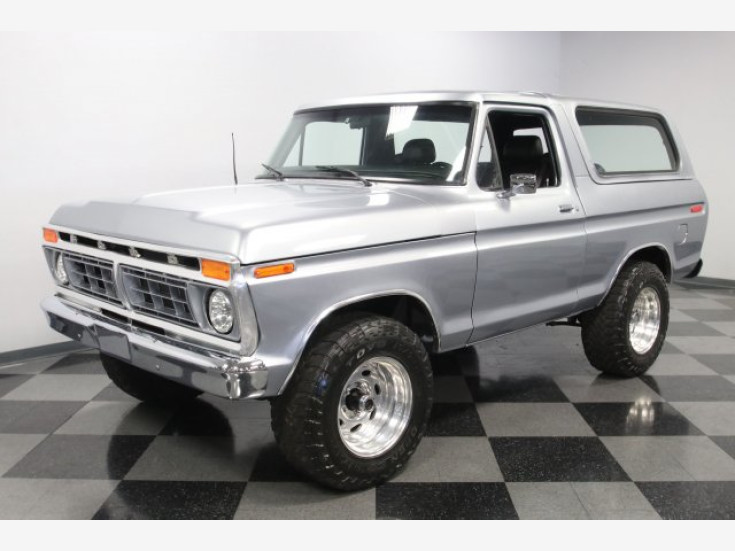 This 1978 Ford Bronco has just come off of restoration. It showcases a 4x4 that combines classic styling with nice investments in everything from the paint to the custom interior. The second-generation Bronco is where Ford really turned it up a notch. Larger styling, larger engines, and just an overall larger presence. So when it debuted for 1978, it was an instant legend. This bolder Bronco idea was really taken to heart on this example. Its restoration process started two years ago and only ended about a month ago. It was re-sprayed a modern color called Electric Silver Metallic borrowed from a European sedan. That gives this classic a look of sophistication, especially with the removable hardtop painted to match. The trim has been expertly removed so you can really see the clean lines that debuted on this Bronco. Plus, the front end has the distinct wide grille look from an earlier 76 model (may purists wish Ford kept this look all the way through the sixth generation.) And shining chrome bumpers and polished 17-inch alloys complete a smooth and distinct total package that is all about being style to this rugged 4x4. The black interior looks terrific against the silver exterior. You understand that any time you take off the removable rear
hardtop and turn this into an open-air Bronco. But just like the exterior,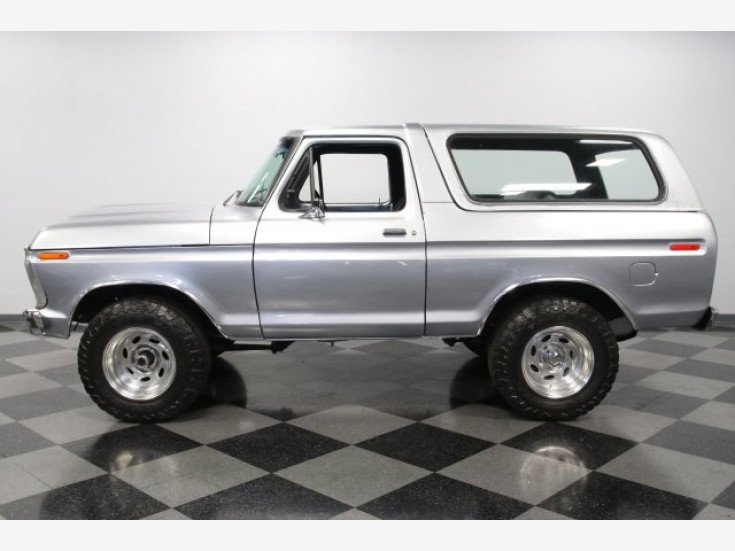 its going to be the upgrades that really attract you to this one. You first notice it on the front seats. These are supple leather buckets borrowed from a modern Cadillac. That means they have all the right power adjustments to be all-day comfortable. They also made sure that the carpeting, dash, door panels, and the other details were up to a quality standard. The radio has been upgraded to a modern AM/FM unit with Bluetooth and a USB input to plug in your phone. We bet youre just imagining taking down the power back window, cranking up your favorite tunes, and sitting on the tailgate everywhere from the football game to the campsite. While the previous generation Bronco stopped at Fords 302 V8, this one has whats believed to be its original 351 cubic-inch motor. The thorough restoration means the top end of the motor was gone through. It includes new items like pushrods, rockers, gaskets, distributor, plugs, wires, coil, and rebuilt carb. Its supported by new components like the power steering pump, alternator, voltage regulator, and radiator.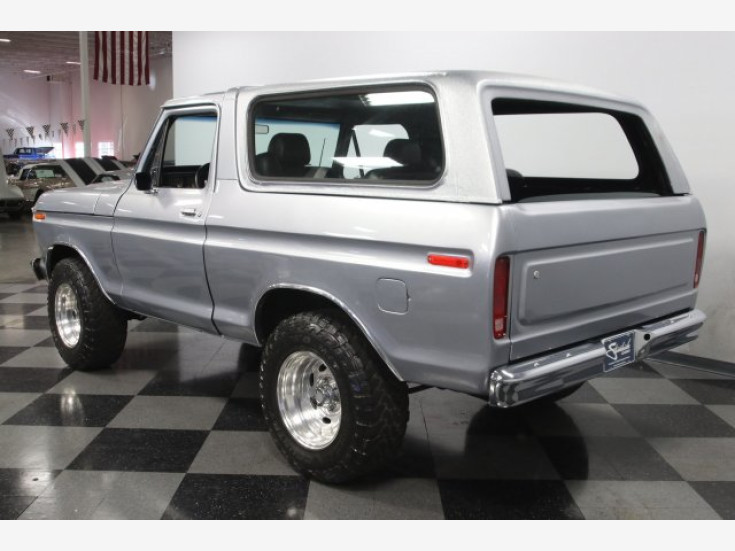 It fires up nicely, and the addition of headers adds power while also contributing to the rumble of the dual exhaust. The undercarriage photos reveal more investments. This lifted 4x4 has stout parts like Dana Spicer driveshafts w/new U-joints and a new rear end with 31 spline axles. The four-speed manual transmission gives you full control over this Bronco on the street or trail. The same goes for the power steering and power brakes with discs up front. The second-generation Bronco was only available for a couple of years. So when you can find such a nice example thats been given all the right fresh investments, then you know you need to hurry on this deal