Well-known member
Staff member
administrator
Registered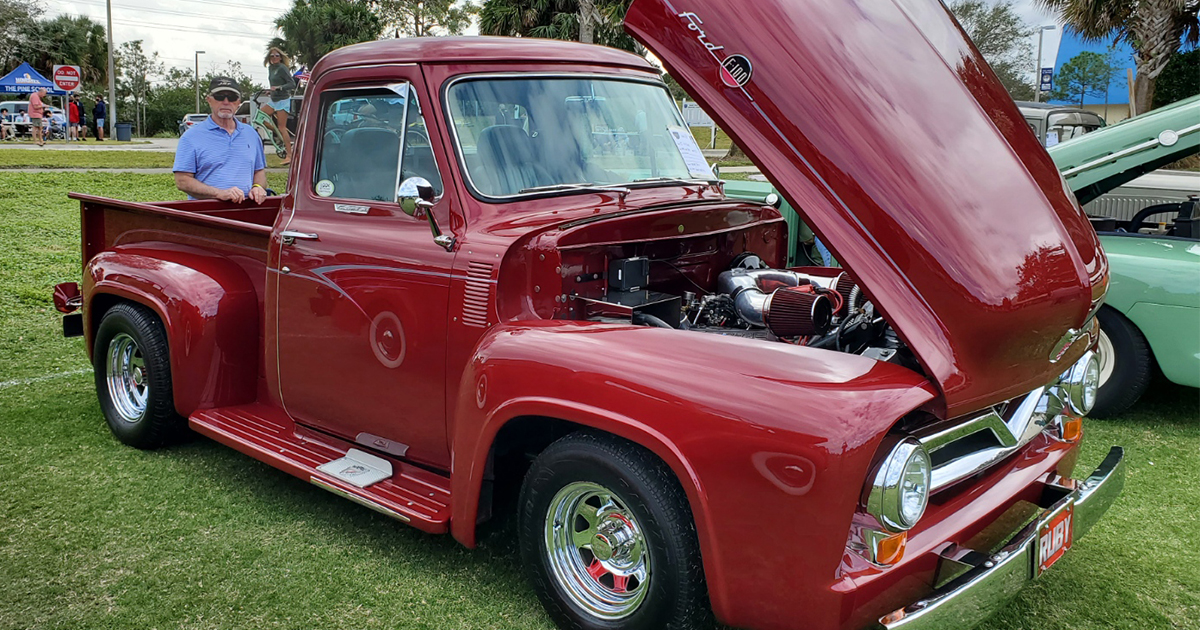 Ruby is a frame off restoration with almost 11k miles since being completed. She is a regular driver who enjoys days at the beach and car shows. This truck has a magical way of making people smile where ever it goes. Children love her, they smile and wave to Ruby as she goes by. Ruby gives all the creature features most of which were not available when she was built in 1955 at the Long Beach California Ford Plant.
Says:
John Waugh
(Owner)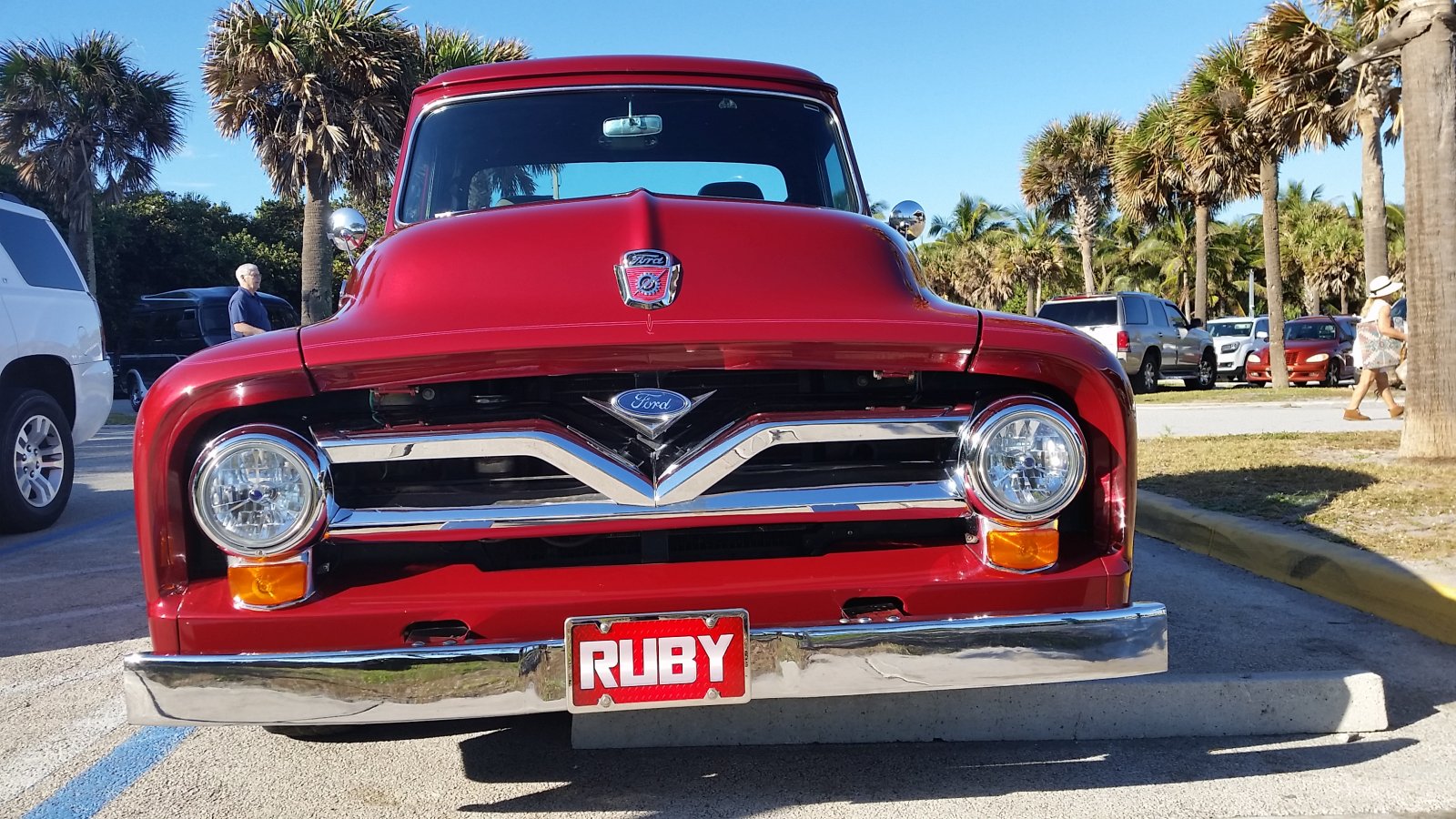 Upgrades include.
The beautiful red paint is PPG Jaguar Carnival Red.
Independent Front Suspension
Front Disc Brakes
9 inch Ford Differential with Posi-traction and 3.92 gears
Crate 300 hp. 302 HO engine. (Ford 302 of course.)
Long Ceramic Coated Headers
AOD transmission.
Power Steering
Power Brakes
Power Widows
Air Conditioning
Cruise Control
Alpine Stereo with Sirius XM
Leather Seats and headliner
Chrome and varnished wood bed with chrome tie downs
Completely rewired with a 21 circuit fuse panel
All LED lighting
Power cowl vent
Power front opening hood
Retracting lap and shoulder seatbelts.