Well-known member
Staff member
administrator
Registered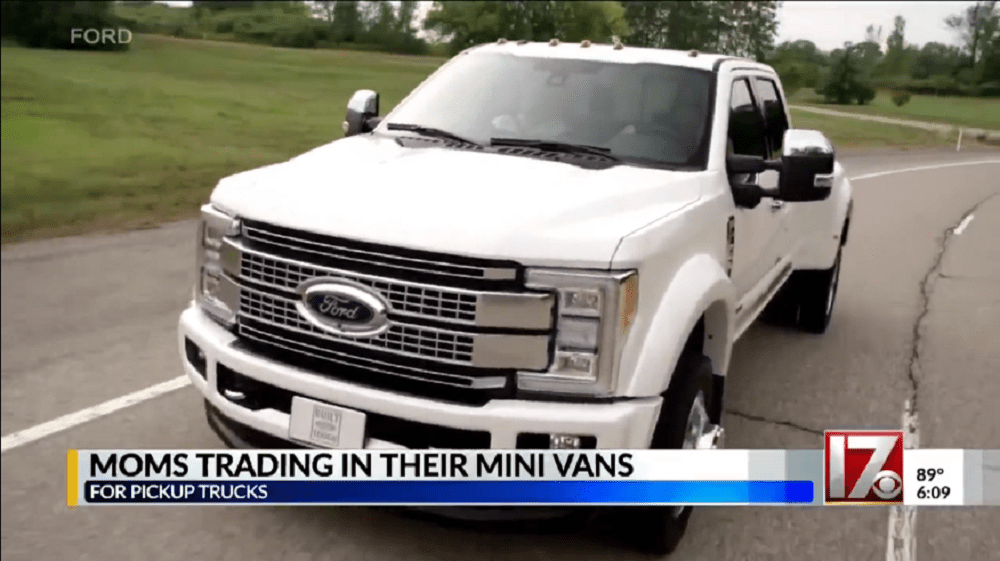 Moms across the country are tired of staid people haulers and want something with a bit more pizazz and utility.
When the 1984 Dodge Caravan debuted in America it was something of a sensation. Families enjoyed the space efficiency of the vehicle and its car-like handling. But the love affair eventually faded. After the SUV boom of the '90s and the crossover revolution some 20 years later, minivans fell out of favor. The segment is a shell of what it used to be, and only a few automakers offer one.
CBS 17 of Raleigh, North Carolina
, recently covered this trend with an added twist. Minivan owners are increasingly ditching their rides for pickup trucks. Yes, pickups. It sounds crazy at first, but it makes perfect sense. Trucks evolved significantly over the last 10 years and are
more refined than ever
. They're also able to haul cargo and tow more. And there's the cool factor to consider. Minivans aren't invigorating and never were. Trucks are always cool.
CBS 17 didn't really need to dig deep to find out the primary reasons why moms are gravitating to trucks. It's about the desire to look cool and drive something that elicits excitement. "Parents today are really looking for a more rugged alternative, and thankfully there are more options than ever that offer the power, convenience, tech and safety that parents really need all while being more fun to drive than a minivan" said
Auto Trader'
s
Tara Trompeter
when speaking to CBS 17.
Modern minivans follow the same formula as their forebearers. They're front wheel drive vehicles based on car platforms. There's nothing inherently wrong with that setup, but it does offer some limitations. All wheel drive is only available on the Toyota Sienna. That limits the options for buyers in snowy climates who might need a vehicle with better traction. Minivans also lack any type of performance options because that's not really what the segment is about. Ford offers several different powertrain options for F-150 shoppers. The 2.7 and 3.5 liter EcoBoost V6 engines offer far more horsepower and torque than the naturally aspirated 3.5 liter V6 engines generally found in modern minivans.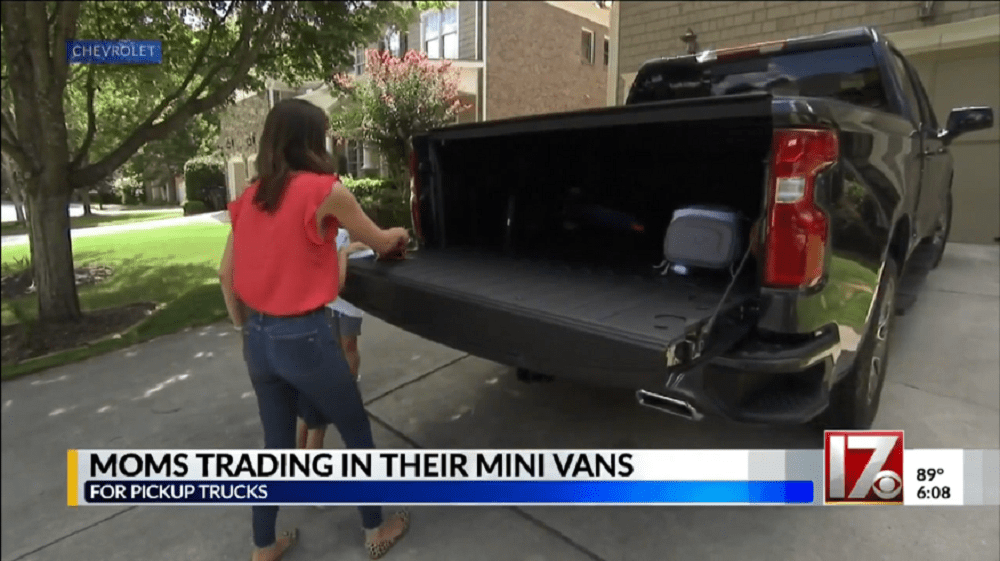 The news piece also hits on another important reason why moms are picking trucks as the primary family hauler. Today's trucks are quiet, easy to drive, and offer the same features found on vans. Refinement is key to pickup converts, especially because trucks are
versatile vehicles
that can tow, haul, and carry items that minivans cannot. The proliferation of the crew cab pickup no doubt contributes to this as well. As Trompeter points out, crew cab pickups can accommodate three child seats in the second row.
Price isn't discussed in the news segment, but it's likely another reason why moms are attracted to pickups. Toyota's most expensive Sienna
starts at
$47, 830. Meanwhile, a 2019 Ford F-150 Lariat with the 501A package and four wheel drive
has an MSRP
of $50, 560. A five year loan means only about 40 dollars separates the two, and the higher incentives that are generally offered on pickups means that difference is most likely eliminated altogether at the time of purchase. The Lariat comes standard with heated and ventilated leather seats, Sync 3, Pre-Collision Assist with Automatic Braking, and automatic high beams, among other features. Basically, it's just as luxurious as the minivan.