Well-known member
Staff member
administrator
Registered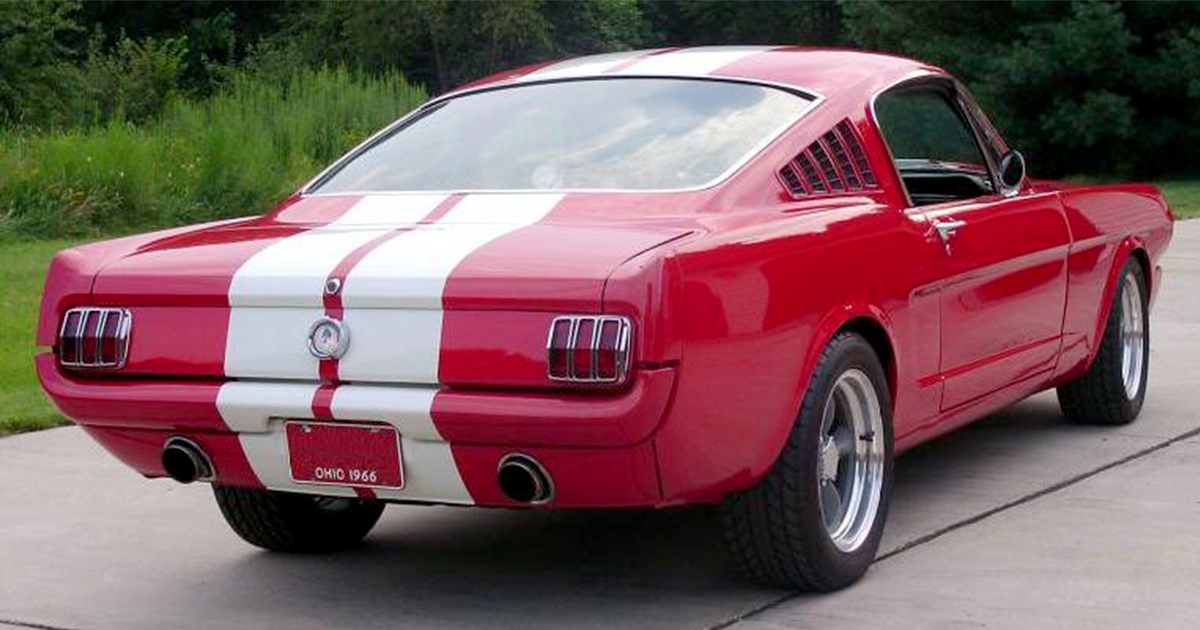 1966 GT Fastback Mustang originally springtime yellow now painted candyapple red with Shelby stripes, added fiberglass hood and front clip, roll bar, Billet lowering blocks, custom wheel center caps, and custom Billet grille & head lamps.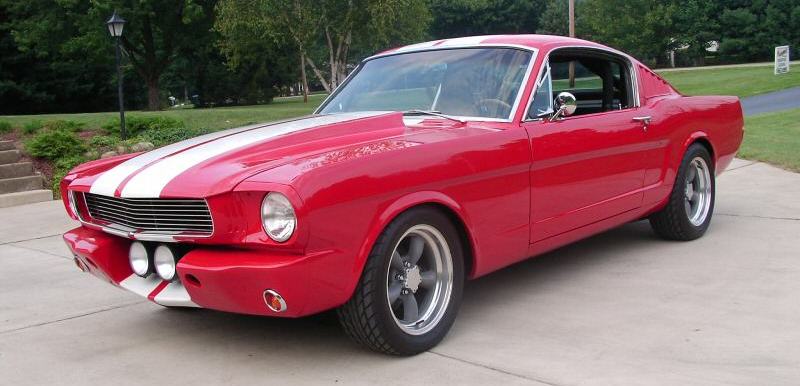 Modified 1966 Mustang GT with shaved rear quarter and dual chrome exhaust tips.
Close up of 1966 modified rear quarter of candyapple read Mustang GT with chrome dual exhaust tips.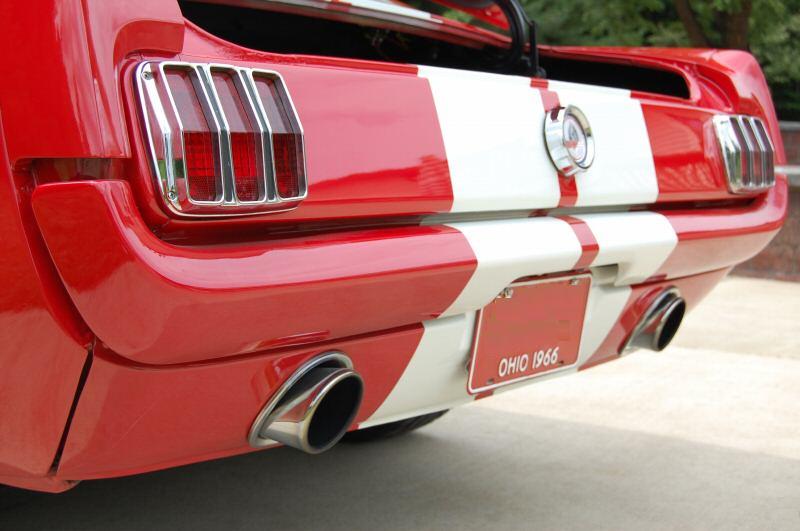 Close-up of modified front of candyapple red Mustang GT showing custom Billet grille and head lamps.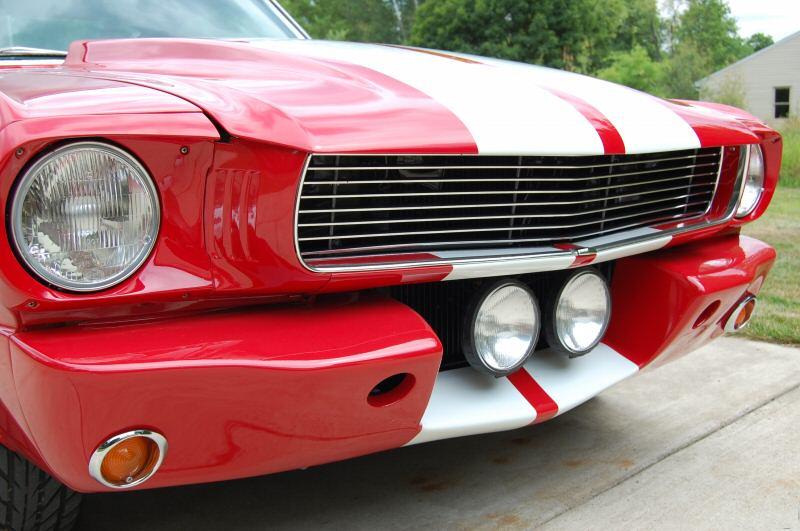 Front of extensively modified Mustang GT.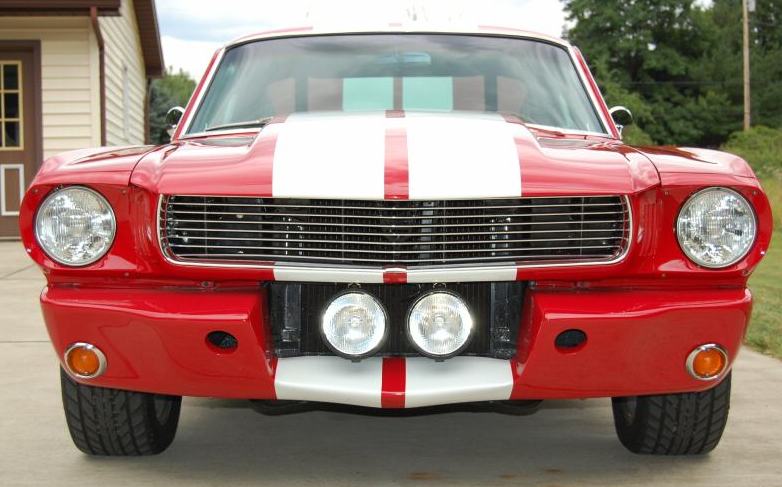 Interior of modified Mustang GT.