Well-known member
Staff member
administrator
Registered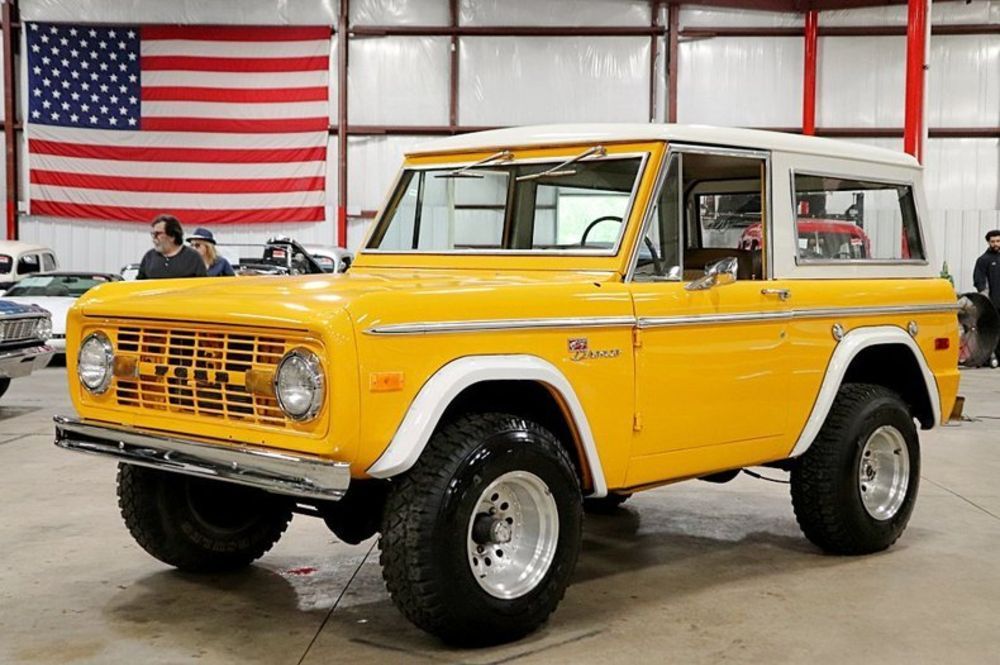 There's still a month or so of summer left, before the thick, humid air gives way to the cool, crisp breezes of fall. We can't imagine a more perfect summer vehicle than a classic, bright yellow
Ford Bronco
.
GR Auto Gallery in Grand Rapids, Michigan, has just the truck to scratch that summer sunburn itch. This bright yellow
1972 Ford Bronco
was recently restored, and fitted with a few choice upgrades in the process.
When this Bronco was sold new in San Diego, California, the fenders were cut to accommodate large, off-road tires. We're sure that the original owner had a ton of fun on the sand dunes with this bright Bronco.
During the restoration, the Bronco was treated to a fresh coat of Chrome Yellow paint, and the interior was reupholstered in the original brown. We appreciate that the seat inserts somewhat match the thick-pile carpet added during the restoration. It's a nice touch
This
Bronco
is powered by a 302 cubic inch V8, fed by a Holley carburetor. Mickey Thompson finned valve covers add some era-appropriate flash to the engine bay. Other upgrades include an aluminum radiator and a Magnaflow muffler, which contributes to the 302's signature rumble.
That V8 is backed up by a floor-shifted three-speed manual. Underneath, you'll find a Ford 9″ rear end, with a Dana 44 up front. Tires are Hercules 31×10.5″ all-terrains wrapped around a set of aluminum 15″ wheels.