Well-known member
Staff member
administrator
Registered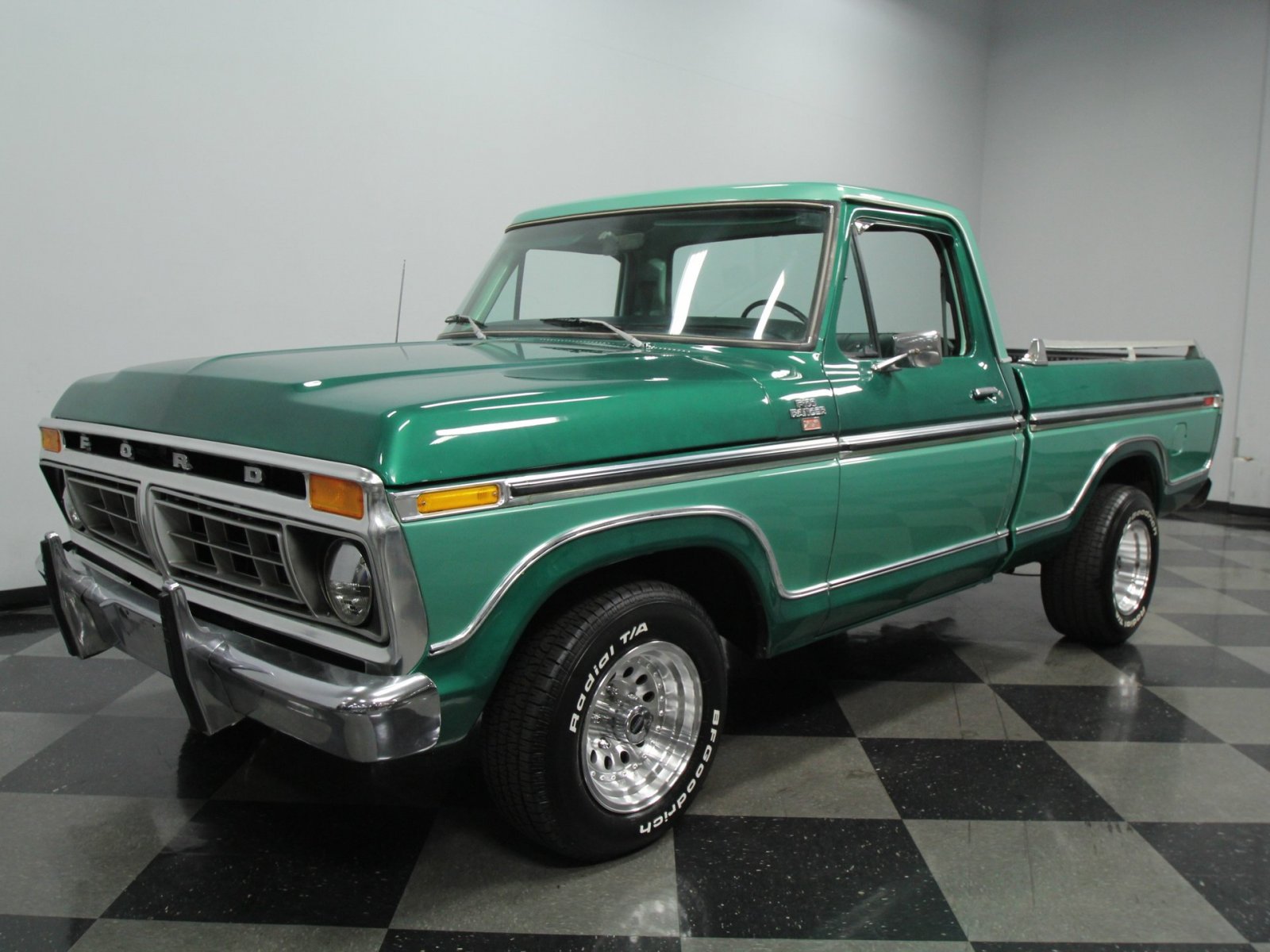 Every vintage pickup was once a workhorse, so each has a story to tell. So the one you really want not only looks great, but in the case of this 1977 Ford F-100 Ranger XLT, also has unique tale to share with your friends.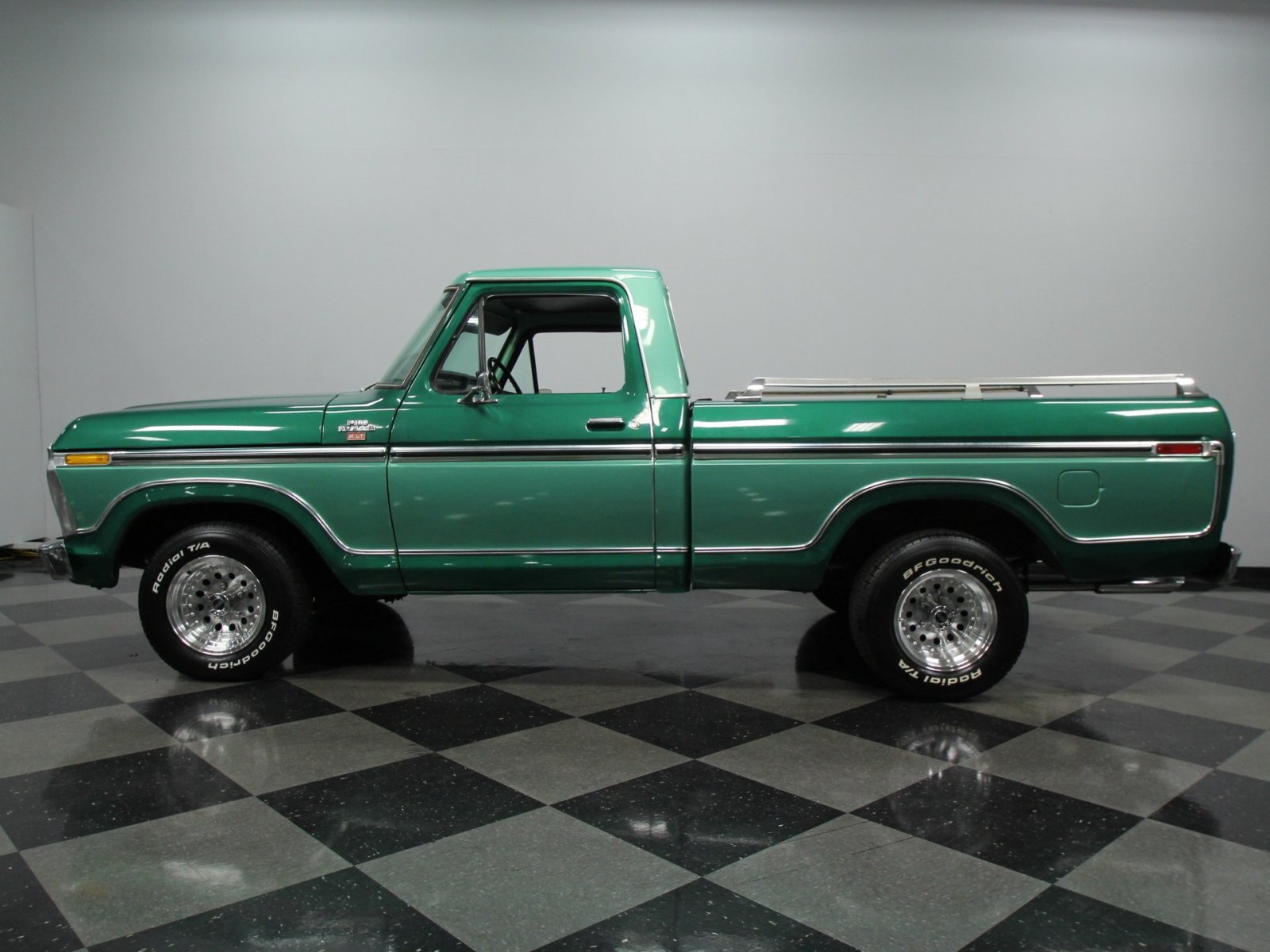 The two tone metallic Jade finish with light Jade insert has the kind of premium appearance you would expect from the range-topping XLT Ranger. Because this truck was a top trim available in 1977, it came with all that great chrome separating the colors on the sides and tailgate. Plus, this has rustic wood inserts within the brightwork, all of which still looks amazing today. However, this truck's appearance is also is built for function. For example, the shiny bed rails and brand new bed liner not only make this pickup ready for the show field on Saturday, but it can also hold down your Home Depot run on Sunday. One look at the super-straight body, and it's obvious this wasn't some contractor's beater... but there's an even deeper story of owner loyalty. Take a look at the trim tag. This Ford was order by district 22 – Charlotte, North Carolina. So nearly 40 years later, this pickup is still selling out of its home district.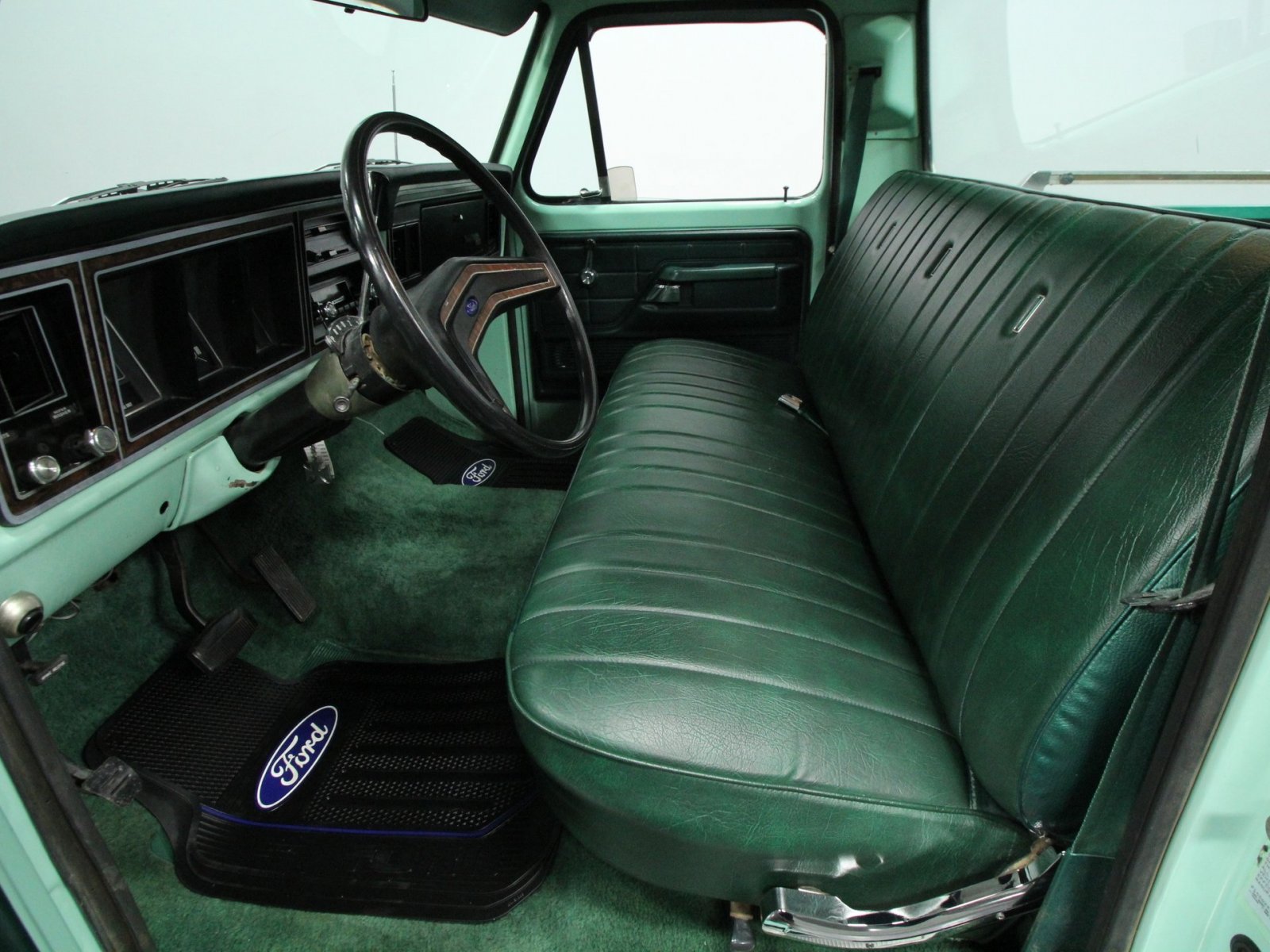 If the exterior looked fantastically original, then you'll love the interior even more. Just like the outside color, inside is the factory-correct Jade. There are some signs of a quality restoration, such as on the vinyl bench seat. This F-100 is exceptionally original from the steering wheel to the wood paneling surround the dashboard. But just because this feels like a 1970s time machine, doesn't mean you'll go wanting in the driver's seat. This pickup has options that were rare for these working-class Fords such as an AM/FM radio and ice-cold air conditioning. Having these desirable features in working order today is something worth showing off.
Under the hood is a 351 cubic-inch V8 that was freshly built earlier this summer, so you can truly rely on this pickup every day. It has a nice even rumble from the Flowmaster dual exhaust that is robust without being too boisterous. The powerplant is mated to Ford's C6 three-speed automatic transmission. This heavy-duty unit is a nice upgrade to keep this pickup ready for work at a moment's notice. But for the times when you just want to go for a drive, this F-100 has power steering, power brakes with discs up front, and modern BF Goodrich T/A tires to keep it an easy-going cruiser.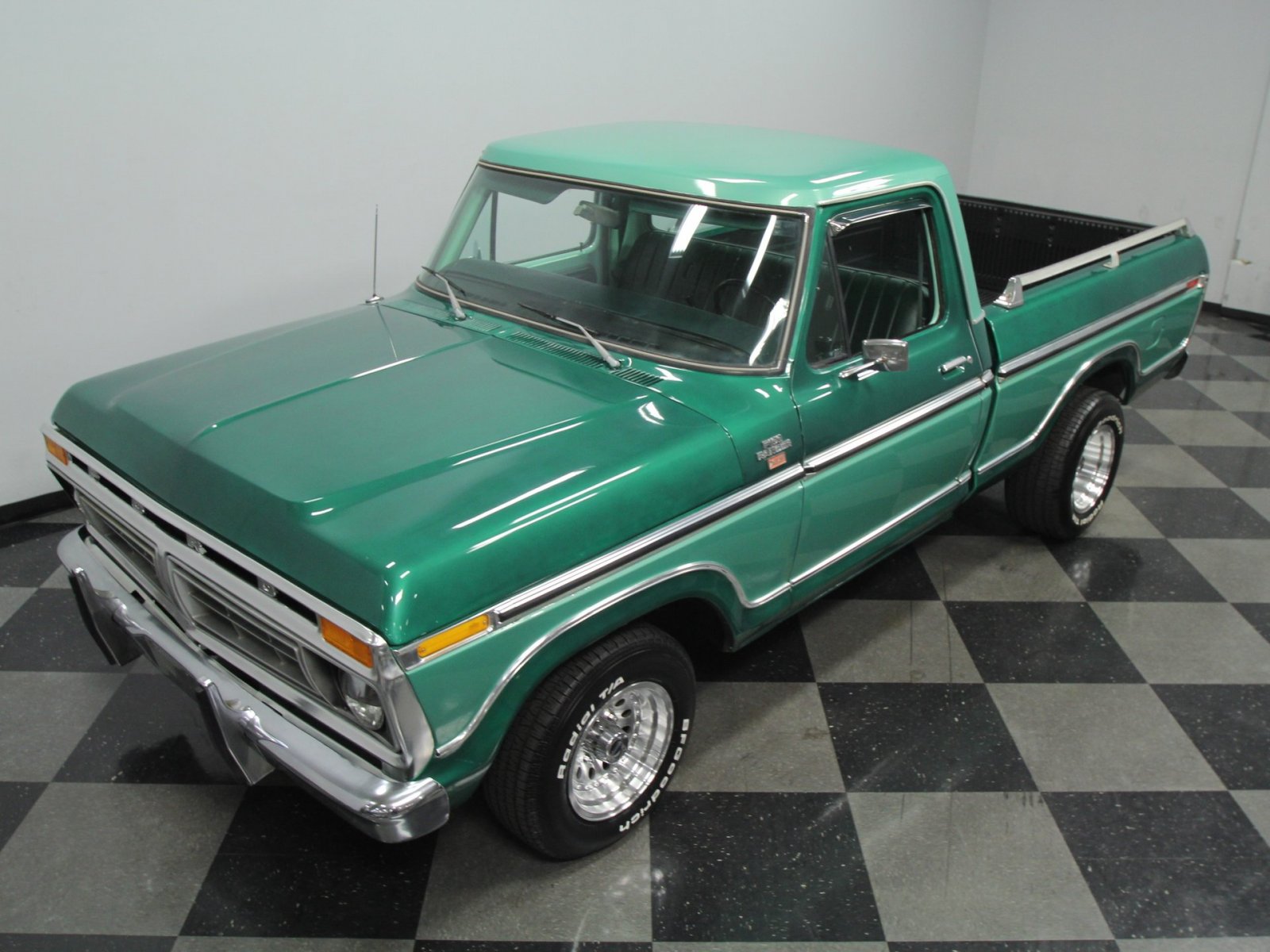 IF YOU WANT TO BUY IT Click Here