Well-known member
Staff member
administrator
Registered
Ford F-Series pickup from the sixth generation features V8 power, big tires and a nonfunctional hood scoop.
If we were going to build a big
Ford mud truck
, it would be a sixth generation truck just like the one shown in the video above. Coming to us from the
Car Warz YouTube channel
, this F-Series mud monster isn't as extreme as some machines that we feature, but it has everything needed to conquer the pit. Best of all, it is sporting a set of headers that exhaust through the hood with a pro stock style hood scoop sticking up between the roaring pipes.
Big Black Ford
Unfortunately, there are no details on this truck aside from the fact that it is a black Ford playing in the mud at the
Silver Bullet Mud Bog
back in August 2015. There is no word as to what motivates this machine, but we know from the sound that it is a healthy V8, likely of the big block variety. Like a proper mud monster, this
F-Series
has the headers extending up through the hood, flanking the pro stock style hood scoop that appears to be plugged. With the plug, it is not helping to draw in extra air, so we have to wonder whether there is a high-ride intake manifold with a carburetor sitting too high for the standard hood, requiring a scoop for proper fitment, but that is purely speculation.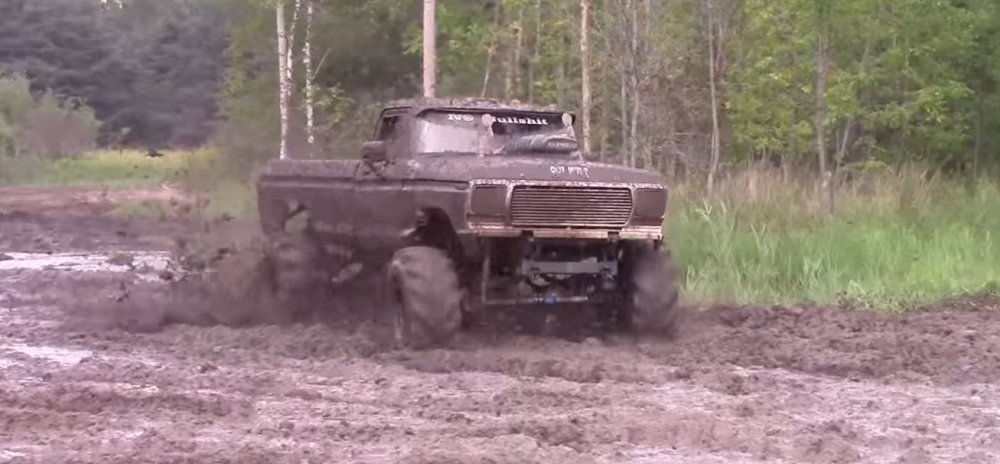 What we know for sure is that this big, black Ford has a serious suspension build, lifting the truck high above the mud and making plenty of room for the big, beefy mud tires. Finally, this F-Series has a roll cage extending out of the back of the two-door cabin into the gutted bed.
This truck has been modified to the point where it isn't legal for road use, but it is a terrific mud machine.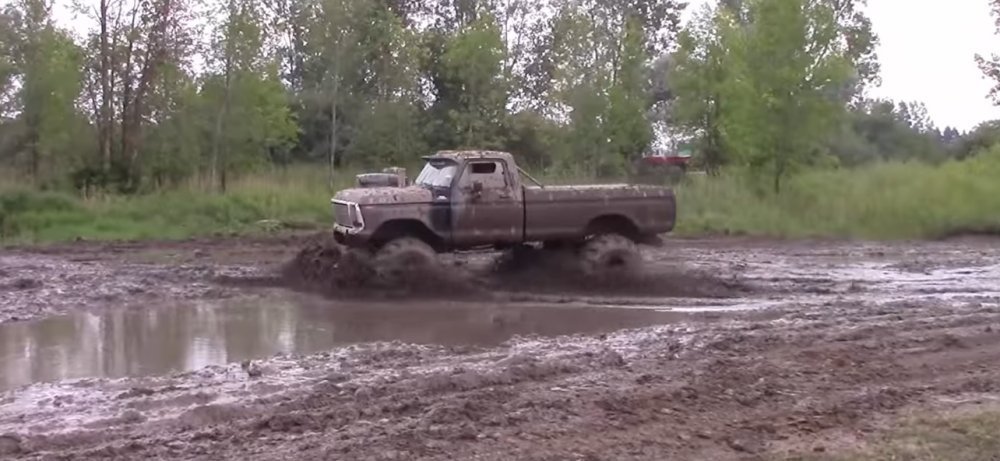 Even with the treacherous conditions, the big, black Ford makes short work of every part of the pit, cruising from side to side and front to back without much effort. At times, the mud is as deep as the mud tires are tall, but none of the holes are tough enough to stop this big, old Ford from making to the dry shore.