Well-known member
Staff member
administrator
Registered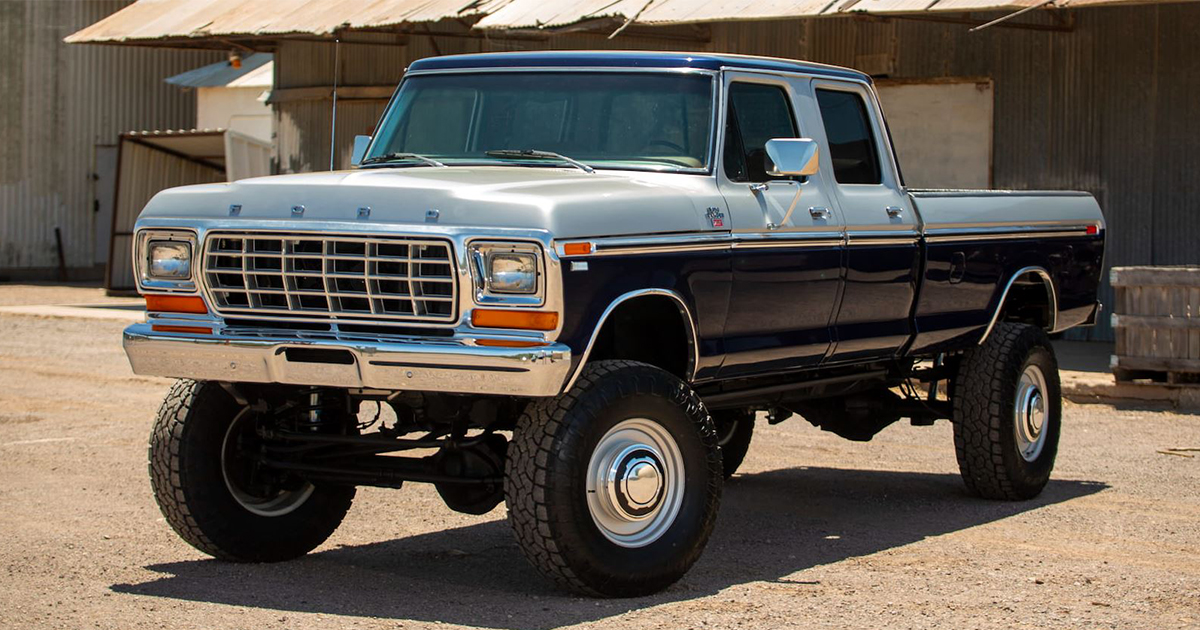 When combined with a Cummins powerplant, a Ford rig takes on the nickname "Fummins." The restored 1979 F-350's engine is a common-rail, 24-valve, 5.9-liter turbodiesel that features a custom aluminum radiator, intercooler, and cold-side charge-air tubing.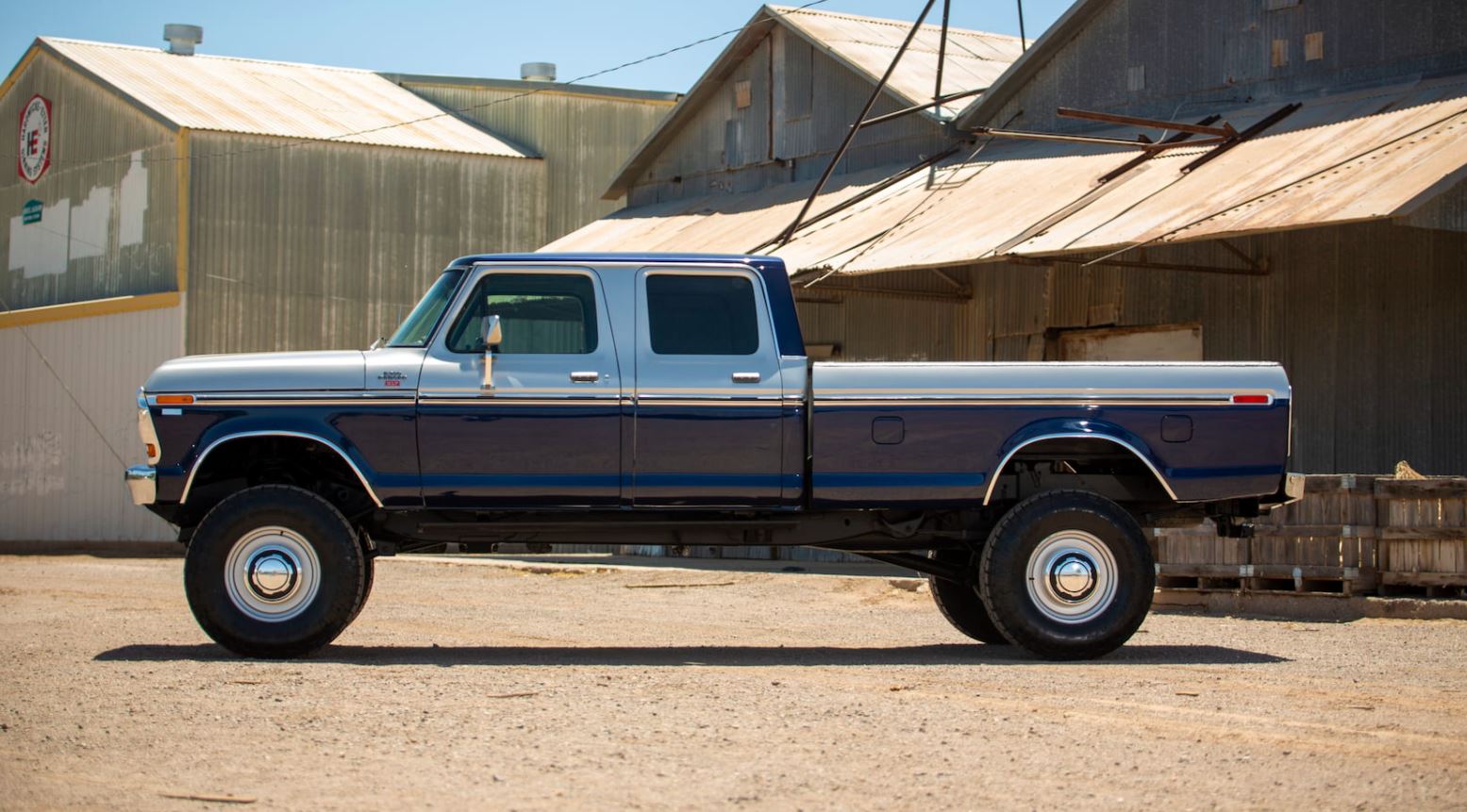 A leather headliner, dash cover, and door panels compliment the F-350's two-tone leather bucket seats and center console. The "Ranger XLT" woodgrain trim is still present, as is the period-correct audio. The unique cabin is completed by a new steering wheel, Dakota Digital instruments, air conditioning, and cruise control.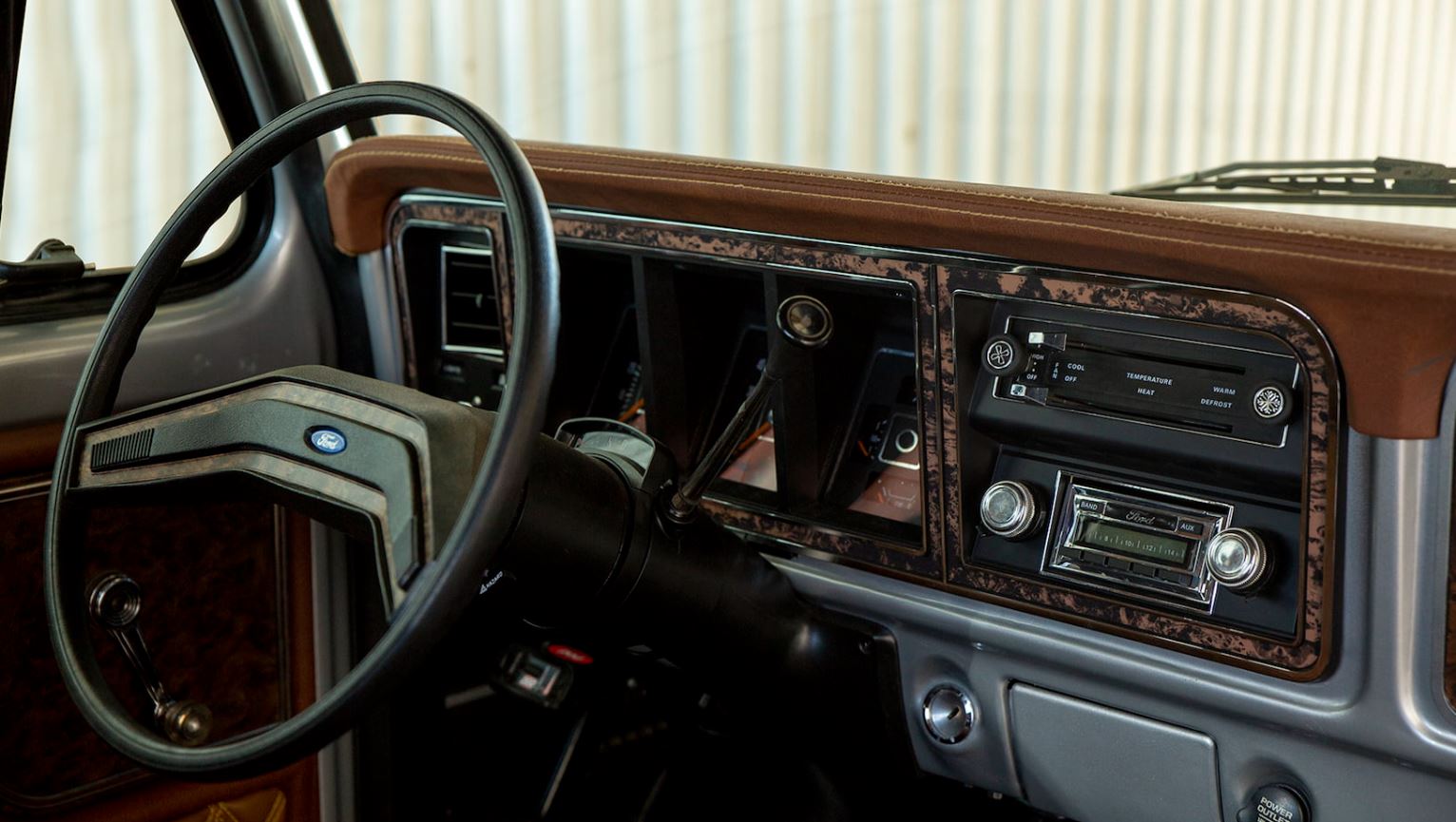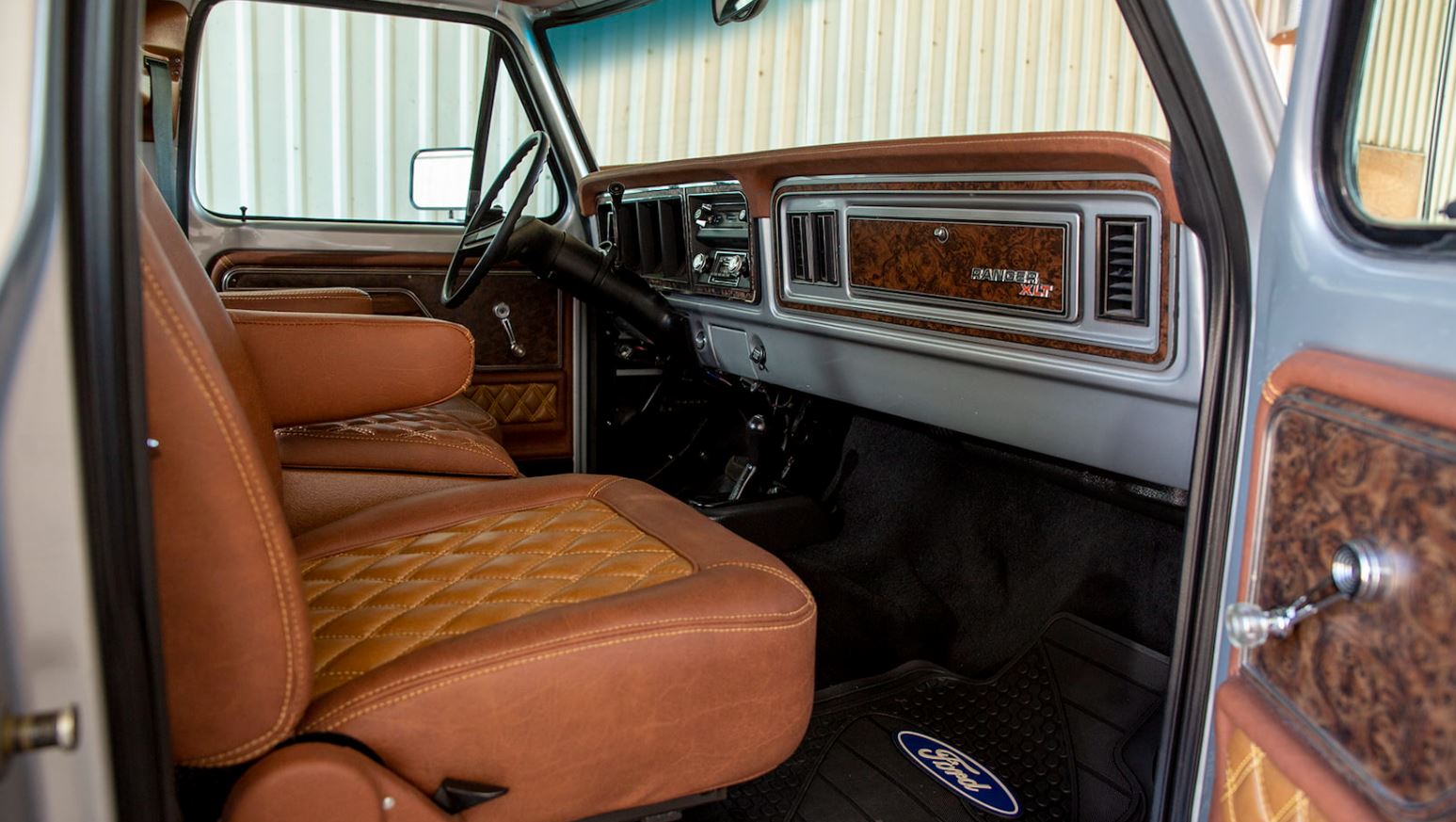 The profile of the 1979 Ford F-350 Ranger XLT is fantastic. The concave horizontal body lines on either side of the 1973-1979 Ford F-Series trucks are referred to as "Dentsides" by Ford aficionados. The truck has a lofty, muscular appearance thanks to its 1-ton Dodge Ram chassis, 37-inch tires, and bespoke Detroit steel wheels. On the wheels, notice the OEM Ford hubcaps.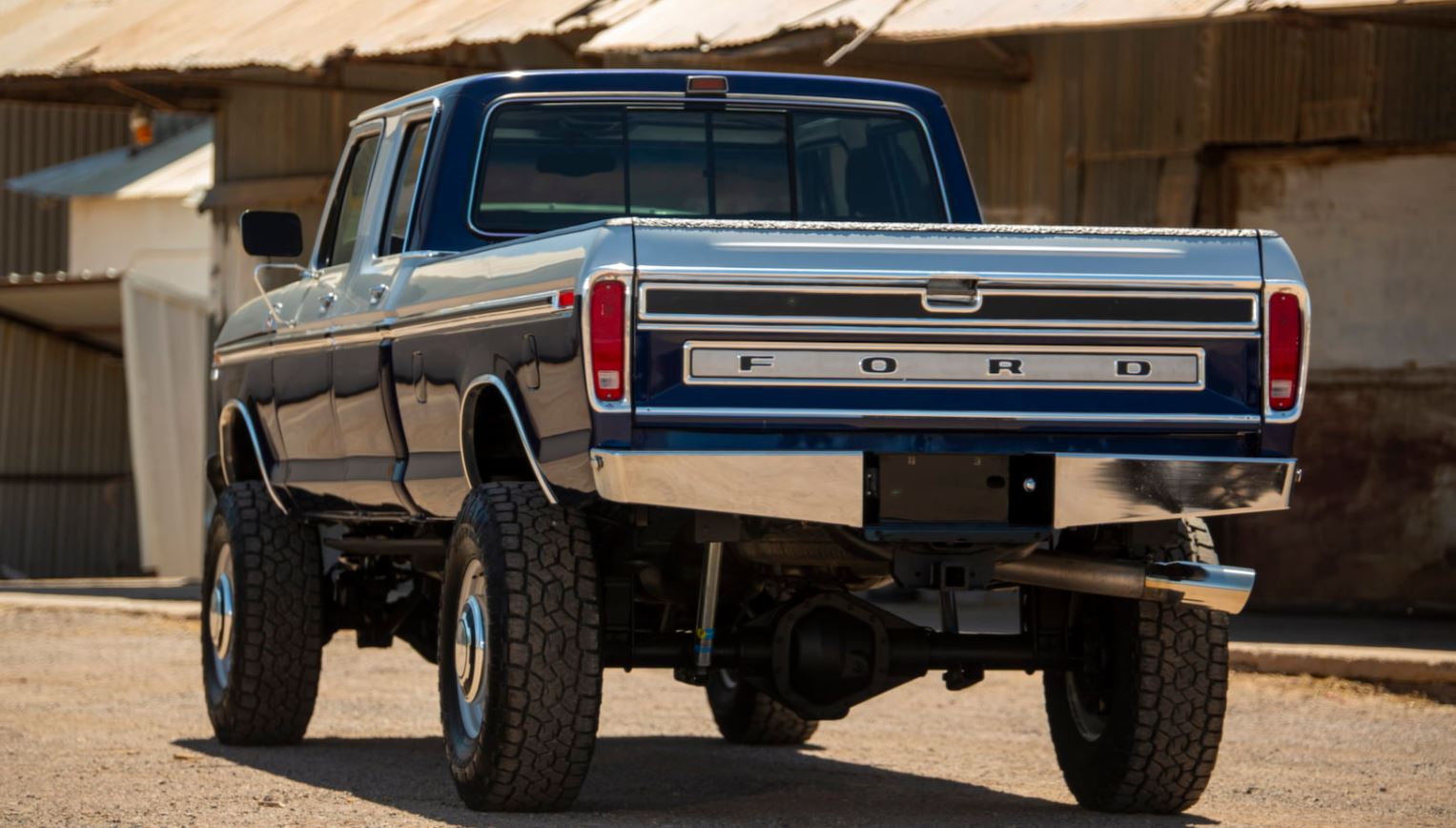 4-wheel drive long bed
Rebuilt and painted 2004 Dodge 3500 1 ton frame
2,000 miles since completion
2004 Cummins engine
Automatic transmission
Custom aluminum Mishimoto water intercooler
Custom aluminum radiator
All air charge piping are custom built and solid metal
New 37 inch tires and custom Detroit steel wheels with Ford hubcaps
AMP electric steps that are lighted
Two-tone leather bucket seats with center console
New headliner
New seats
New leather-wrapped dash and door panels
New steering wheel
Retro stereo
XLT Ranger woodgrain interior
Dakota Digital gauges
Air conditioning
Cruise control
Spray-in bedliner
Fifth wheel hitch installed
Ford rubber bed mat
Blue and Silver combination
Truck was built in Utah by Mike Anderson and his daughter as a family project