Well-known member
Staff member
administrator
Registered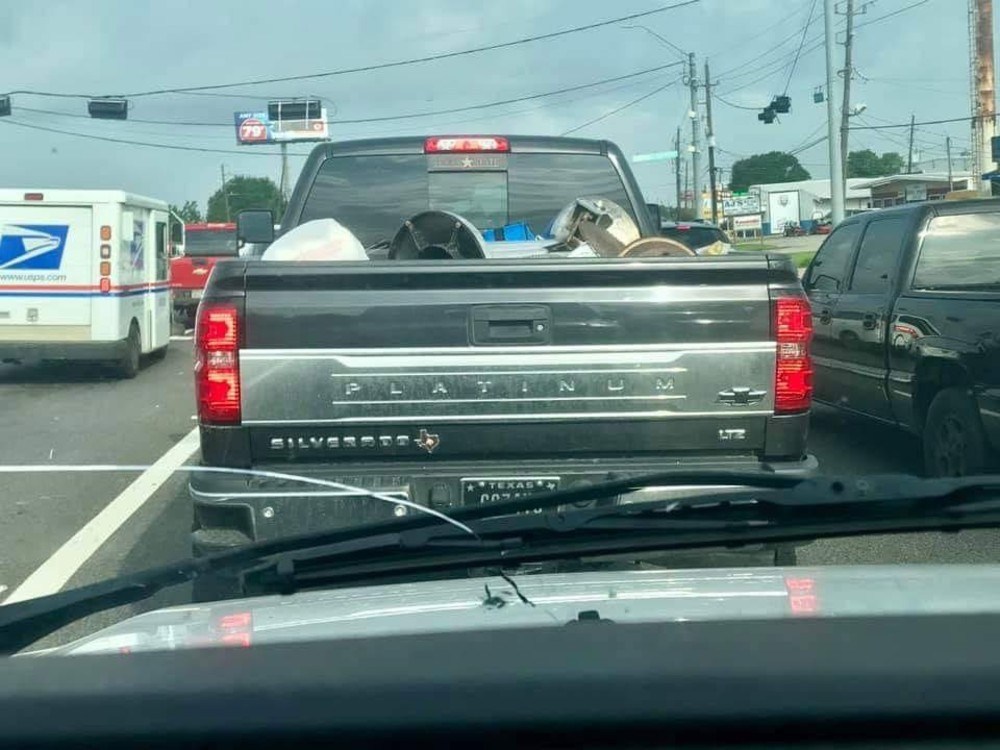 Chevy Silverado owner slaps on tailgate insert of Ford F-150 Platinum, and he didn't even bother to fit it properly.
The minds of some truck owners truly astounds us here at
Ford Truck Enthusiasts
. We're not talking about
Ford truck
owners, either, but everyone else who decided that the Blue Oval was not their truck of choice. To each their own, we guess, but how can anyone deny the best-selling truck of all time, the
F-150
, let alone all of the Ford truck and SUV family?
Things truly get weird, though, when a given truck owner comes to regret their choices in life, but won't go all the way by buying a Ford. Case in point:
a photo posted on Reddit
of a sad (in more ways than one) Chevy Silverado owner grafting on the tailgate insert of
a Ford F-250 Platinum
onto his Texas Edition, creating what we like to call the 'Chevy Silverado F-250 Platinum Texas Super Duty Stupid Edition.'