Well-known member
Staff member
administrator
Registered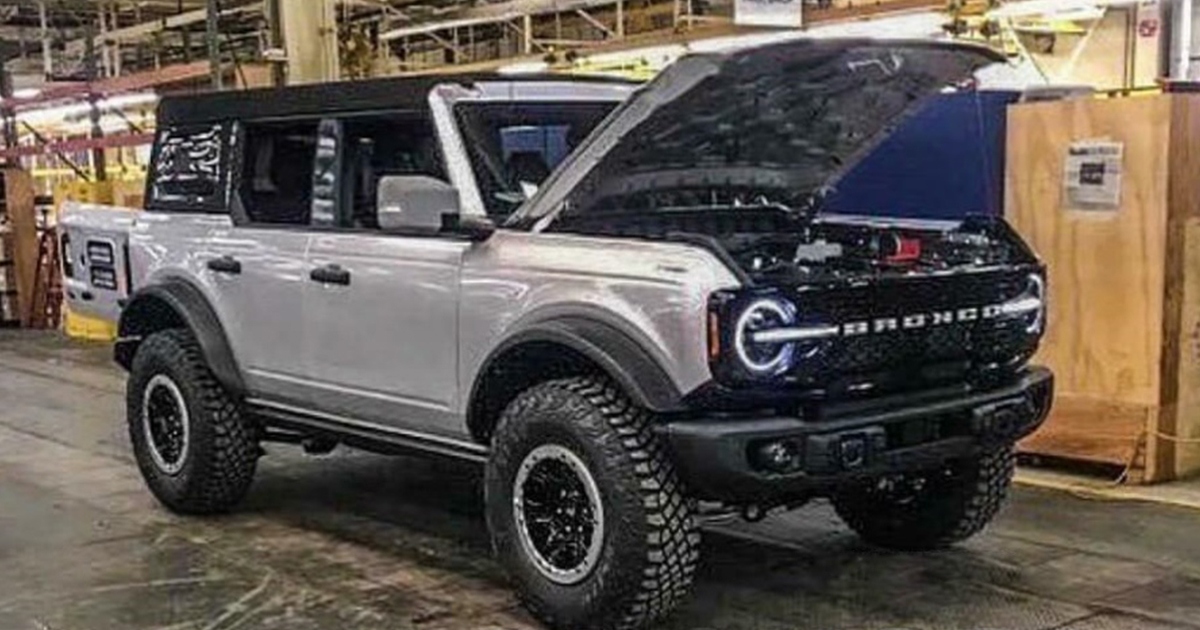 Ford is having a hard time keeping the spies away from their latest SUV's as spy shots of the new 2021 Ford Bronco and a Ford Bronco
Sport have just been posted online!

Let's start with the smaller 2021 Ford Bronco Sport, a forum member named Scottie posted the front side and rear shots of the new Bronco Sport! Since then he has removed these pictures but they still exist on the forum! Overall it has a baby land rover tybe vibe with dual tone body color, large roof rack and lots of body cladding!



The front grille has Bronco stamped in the middle and you could see daytime running lights carrying into the headlights from the grille due to a disasterous design of the Ford Escape.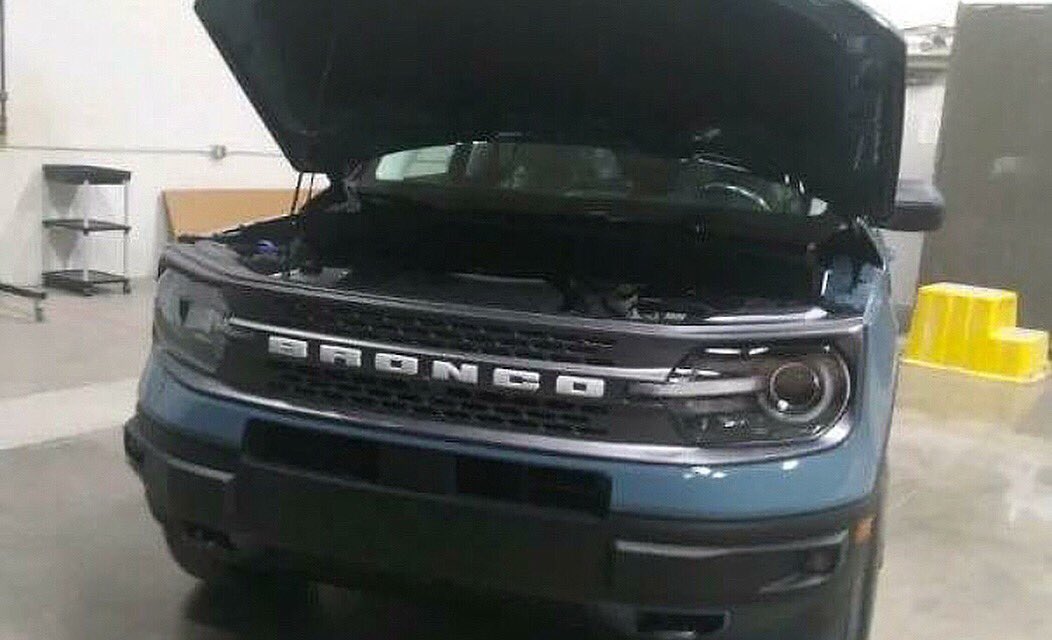 Ford is probably hoping that the 2021 Ford Bronco Sport will pick off where to escape trails off in terms of sales Bronco Sport will compete head-on with the likes of Cherokee and the Cherokee trailhawk!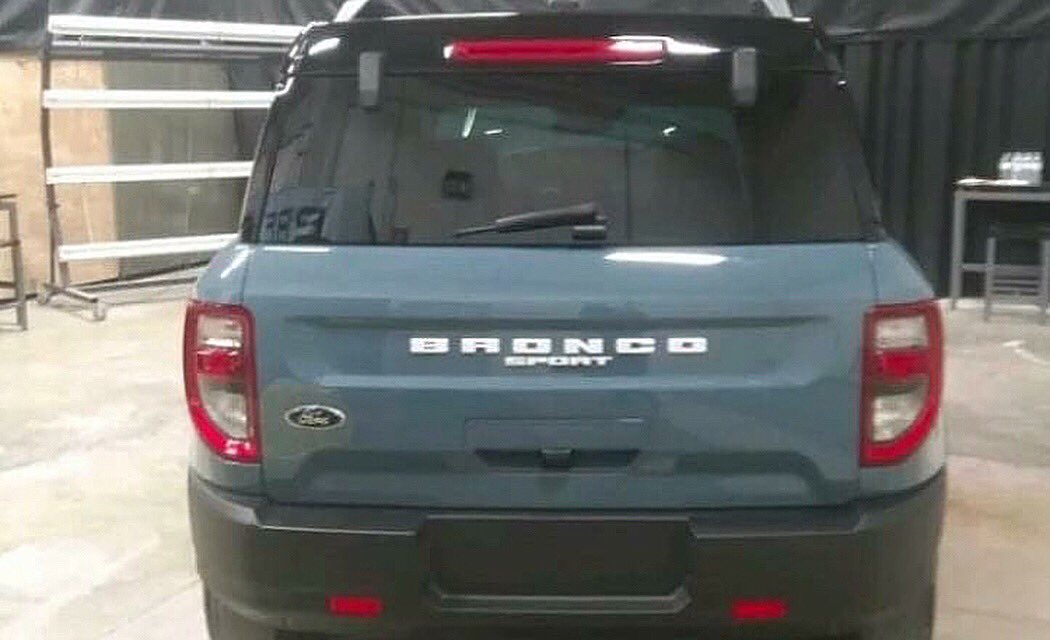 But that's not all it appears we also have spy shots of brand-new Bronco without camouflage!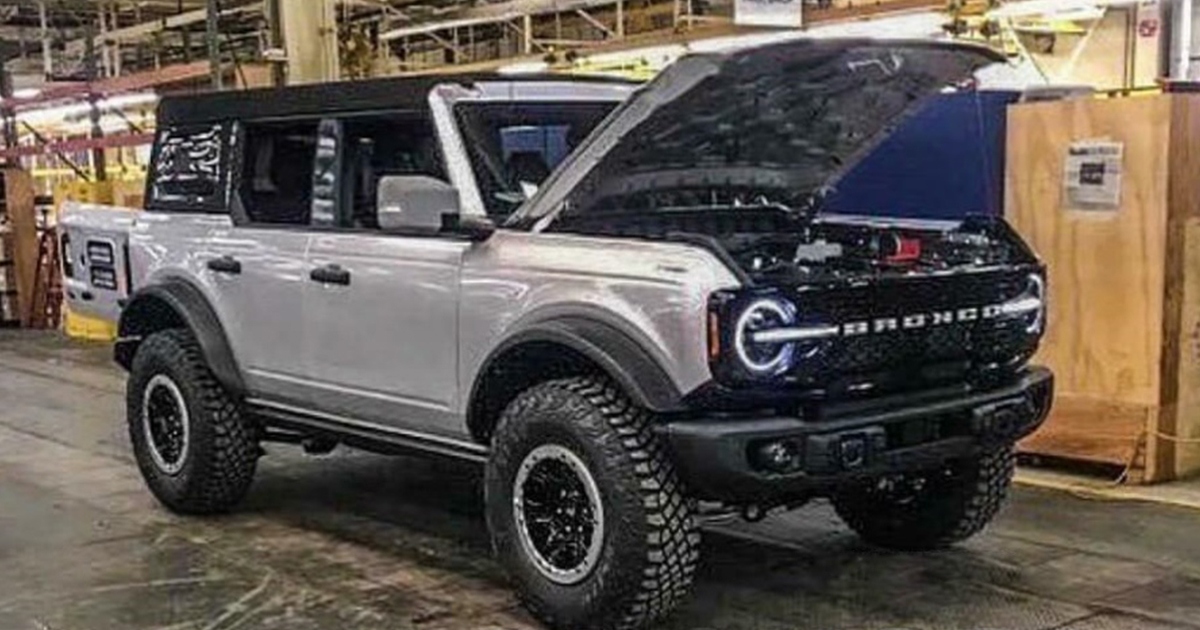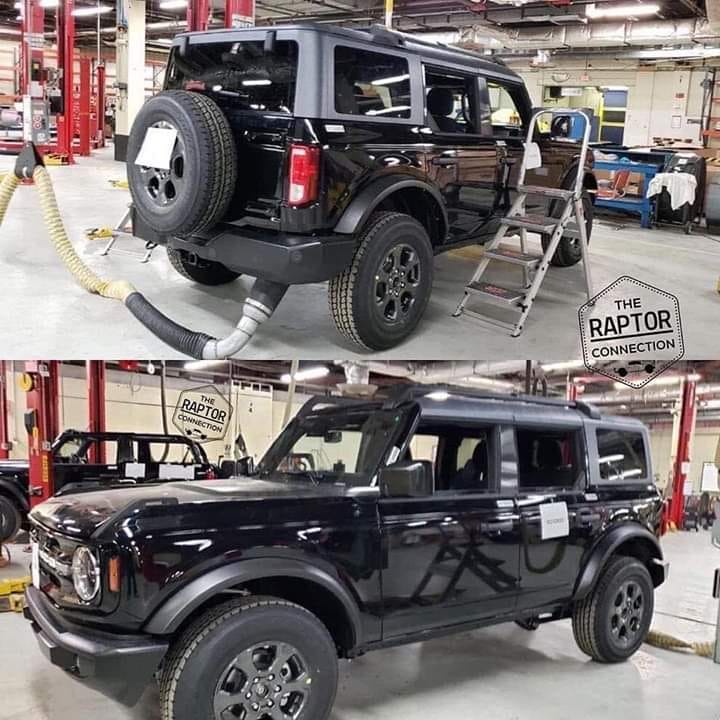 Take a look the overall shape including a flat body panels, roof hood grille, all seem to be in line with spy shots we have seen so far! Turning from the top take a look you have a flat removable soft top and that's in line with rumors!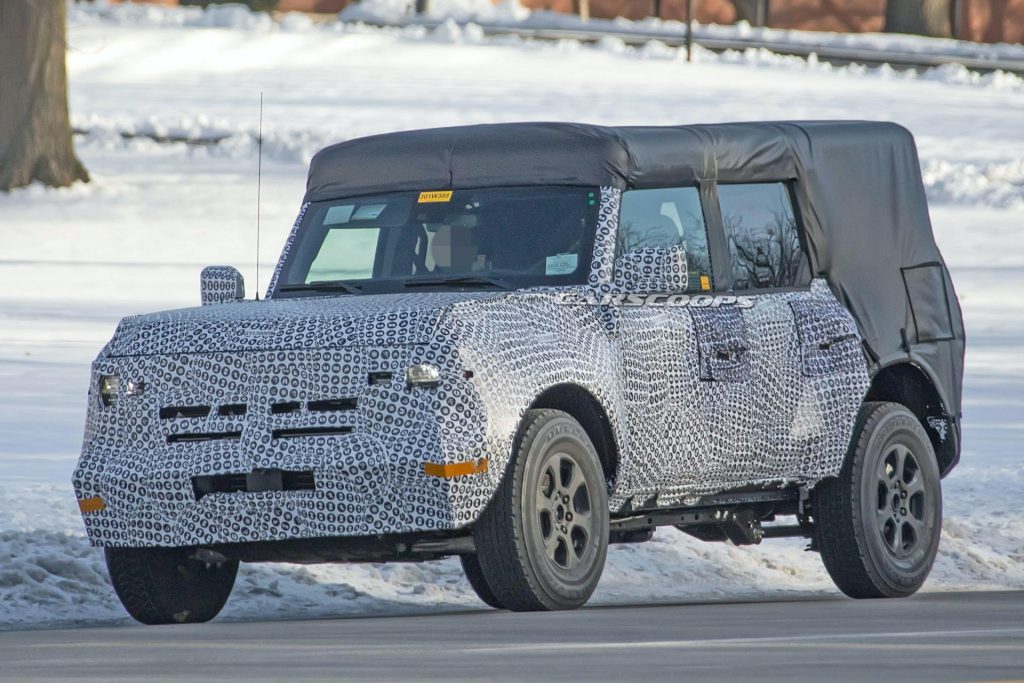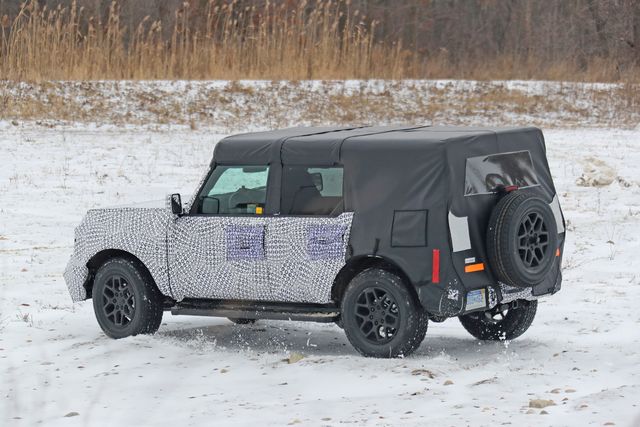 Then take a look at the front grille,than take a look at those circle daytime running lights with the strip that runs into the center, look at the overall shape of the black grille Bronco stamped in the middle! It definitely looks awesome!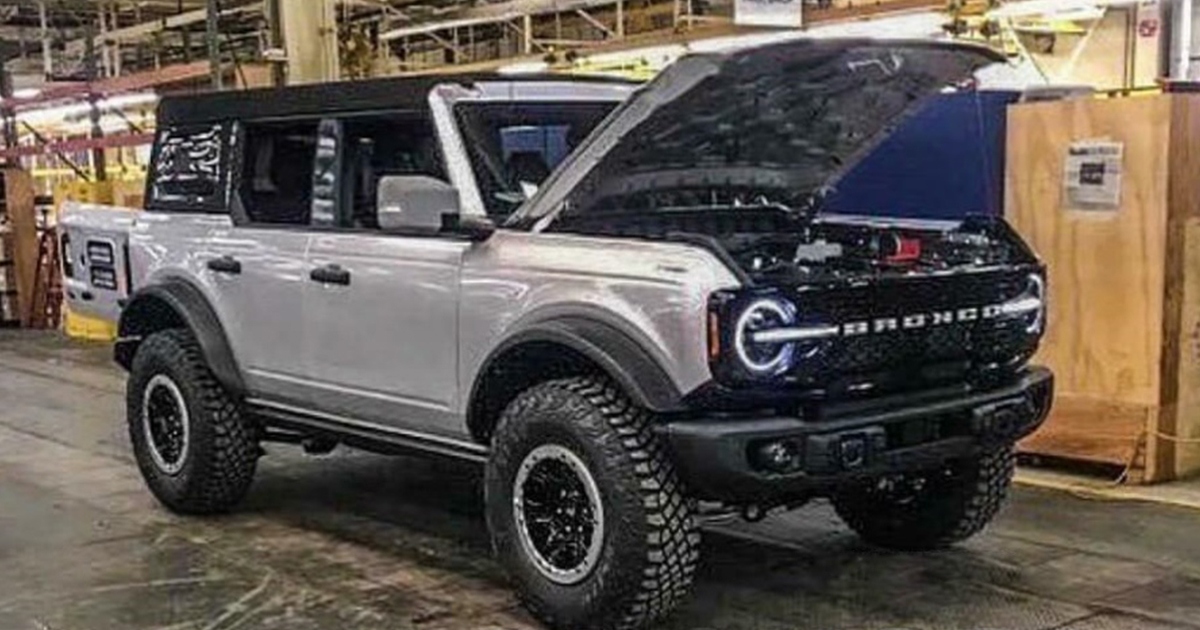 And when you pair that front grille with the off-road bumper and a huge tires and defenders that stick out the 2021 Bronco defintely looks legit and like a true competitor to the Jeep Wrangler!
Also look at those wheels they appear to be 35 inch all-terrain tires on beadlock wheels!

Here is also 2021 Ford Bronco Two-door!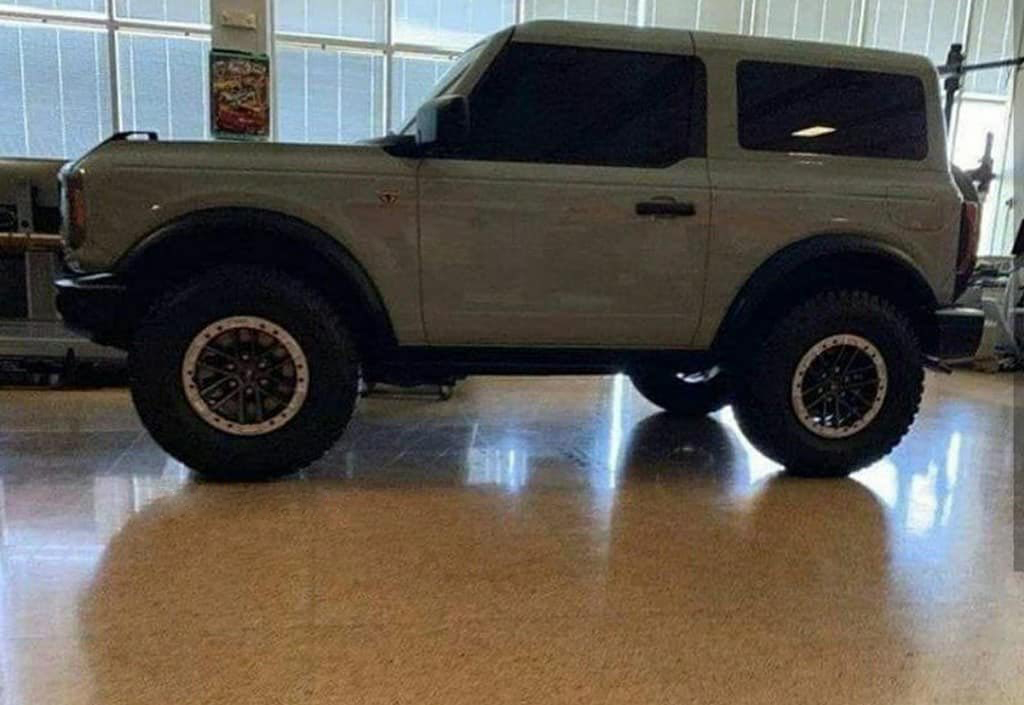 The two-door 21 Ford Bronco is looking pretty cool as well!
This looks like it's inside the design kind of studio or some or some sort of studio they have it there! Again beadlock wheels we have a show wheelbase this tire to the back so this is gonna be really cool off-road! Definitely short wheelbase and removable top in the back as well looks like removable roof, looks like the all removable like jeep glad it has removable Jeep Wrangler has a removable there!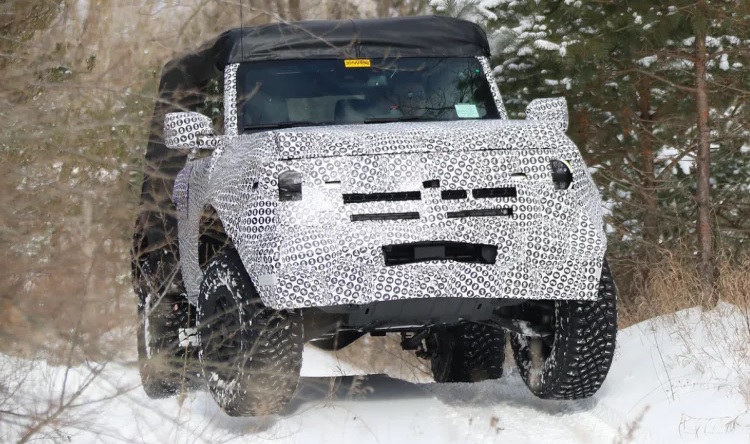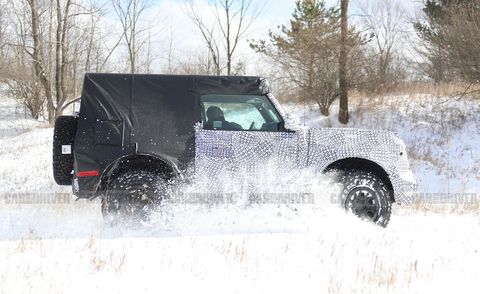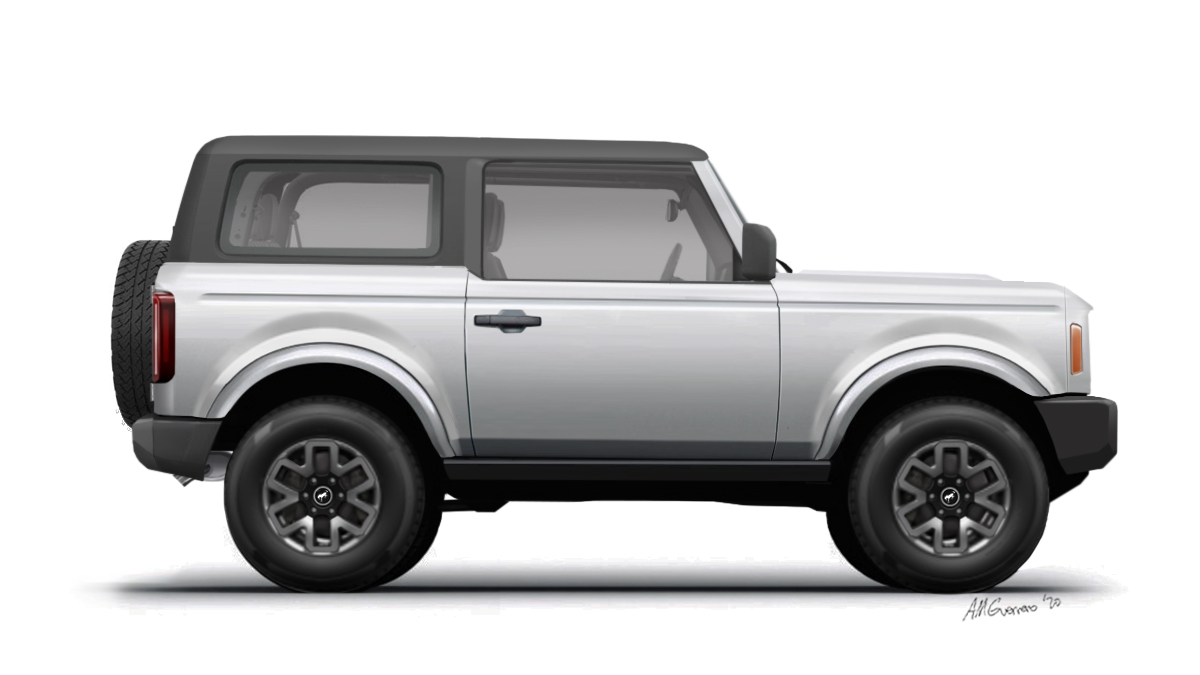 Short front end it's just that kind of stub nose front end but looks awesome. And we have thre rear tire in the back and basically kind of just see the rear tire in the back of that so maybe the four-door gets a rear tire in the back of it as well! Looks like pretty good approach in departure angles and you have
a pretty really awesome break over angles! So this thing's gonna go through a lot of terrain no problem just put it in the gear and go!

We're talking 2.3L again EcoBoost in this from the Ford Ranger that's a four-cylinder we're also looking at 10 speed automatic is rumored to be in this
truck and a 7 speed manual is also been rumored as well.



Join Now - 2021 Ford Bronco-Ford Trucks Forums
Last edited: