Well-known member
Staff member
administrator
Registered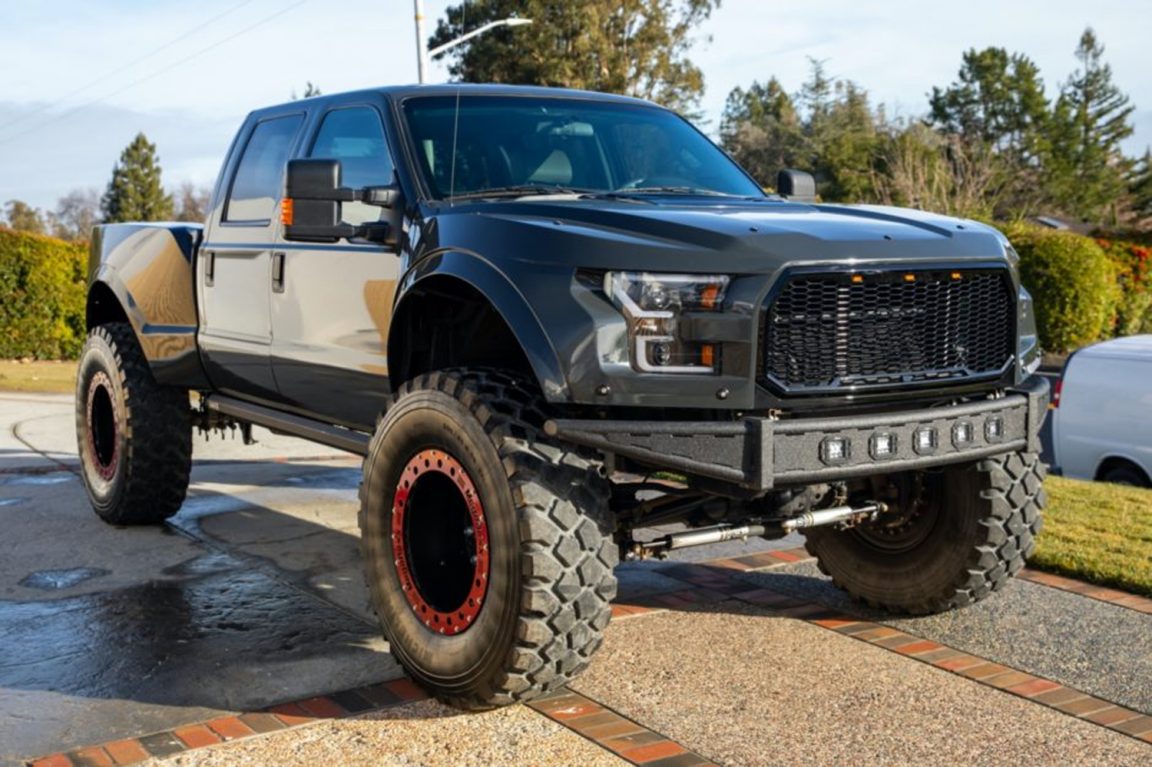 Truck fans in the market for something different may want to give this very cool 2016 Ford F-250 Super Duty 4×4 MegaRexx a look that has turned up on Bring a Trailer. The truck is up for auction on that website with about five days to go; the current bid is $30,000. To say the 2016 Ford F-250 Super Duty 4×4 MegaRexx is customized would be an understatement. It's sort of like the love child between a Ford F-150 Raptor and a Super Duty pickup.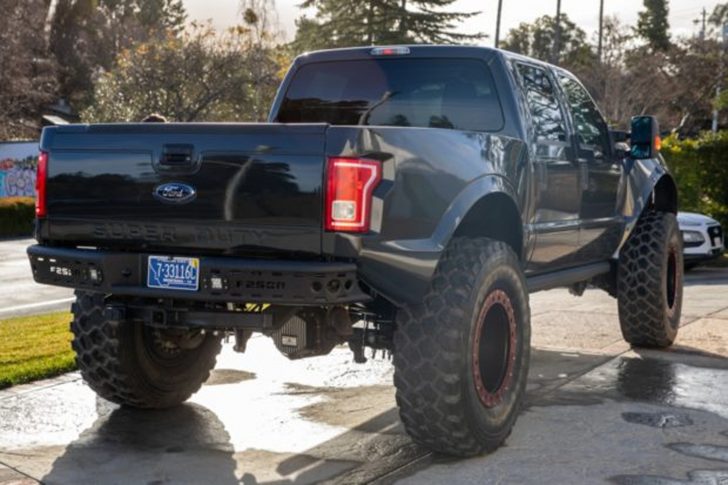 The truck has been repainted Porsche gray after fiberglass quarter panels, and a fiberglass clamshell hood with integrated fenders were installed. It also has aftermarket front and rear bumpers with F250R cutouts in the bumper, LED lighting, PowerStep XL automatic running boards, and more. One of the key features are the giant 20-inch 10-lug MRAP steel wheels with red C&C drilled aluminum bead lock rings.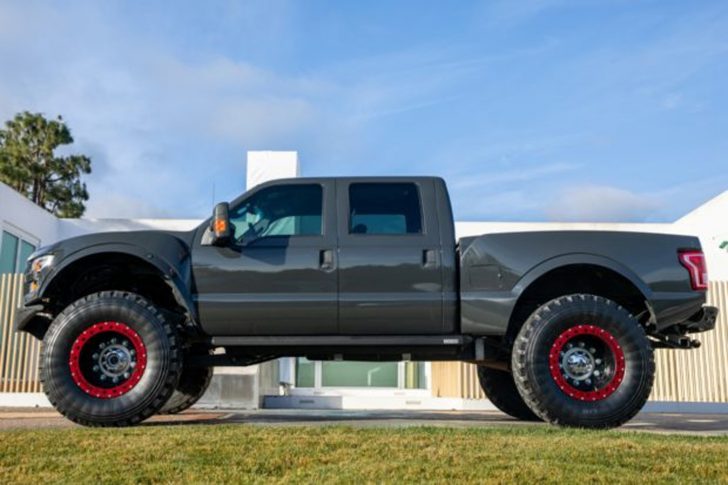 Those wheels are shod in 395/85 Michelin X tires all around. The suspension is raised with Bilstein dampers fitted at all four corners, and it has dual Icon steering dampers. Inside the truck looks mostly stock, but does have aftermarket features including a Pioneer touchscreen with a backup camera, dual-headrest monitors, a fold-up center console, and a vinyl floor.