Well-known member
Staff member
administrator
Registered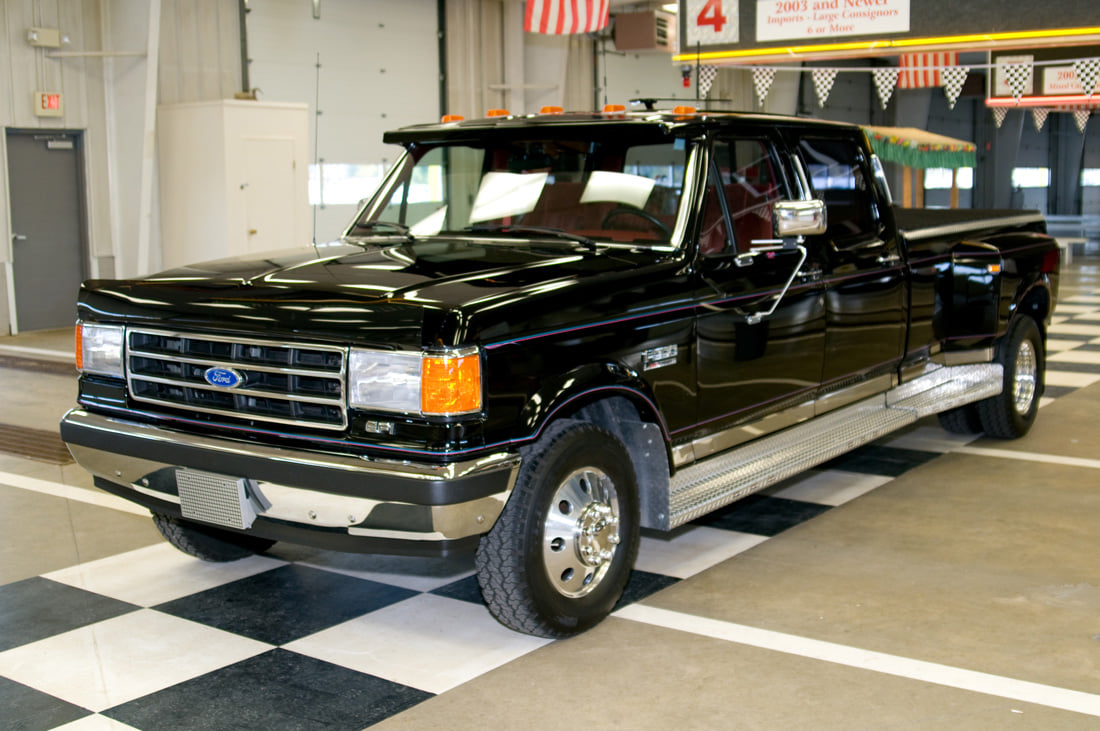 1991 Ford F350 An Luxury Truck of 90s
Darrin Tosh says:I own a car lot and have never had what you would call "normal" inventory. Being not Normal just seems to fit me well.

So I just ran across the pics of this 1991 Ford F350 that I bought and sold a few years back. I got a tip that this truck was available here in Grand Rapids and went and looked at it that day.

The owner bought it brand new to pull his Packard Show Car around to the big shows. Well he only hit the show circuit for half a year then got busy with other stuff.

Because if this it had just over 6,000 original miles. It was always kept in his climate controlled shop (huge) and never driven in bad weather.

This thing was AMAZING!, It looked like it just came off the showroom floor. What caught my eye is when these truck s came from the factory they had a spare dually rim, but no tire. So to keep the rim in place Ford put some wood under the rim. The wood was still there and looked like new.
I'll quit rambling, so check out the pics...