Well-known member
Staff member
administrator
Registered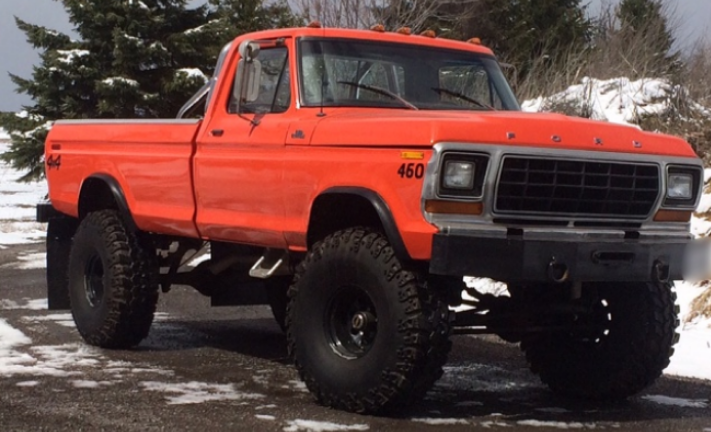 Colton and his Dad restore old Ford pick up trucks as a hobby (Nice!). He was in the market for a 1970's Ford project truck and came across an ad for a 1979 Ford F150 Custom (the black F150 in the pictures) which looked like a good project truck. Colton and his Dad went down to look at it and as soon as they saw it they knew it was going to need some serious work. Lots of Bondo could be seen and it was badly rotted out (as we've all experienced, it looked better in the pictures). The truck was built in Ontario so it would have seen its fair share of salt and bad roads. But, it had a freshly rebuilt 460 and Detroit lockers, so they got the guy talked down to $700 and bought the truck for the drivetrain (wish I could find deals like that).
Photo By dentsides
Check out Colton on Instagram (@coltonallen23).
They started stripping the truck down and diving in to the build a couple days after they bought it. There wasn't much left of the bed and the previous owner had tried to repair it with fiberglass patches (sounds similar to the 78 F250 build eh?). They picked the bed up and it just about folded in half. The cab was also rotted out and had its share of Bondo in it. Colton's Dad knew a guy who had a few Dentsides laying out in a field that were basically parts trucks. They went out and grabbed one with a good cab and bed (the blue Ford with the smashed front end). The truck had been hit in the front end, wrote off and left to sit in a field. Colton and his Dad dragged it out of the field, brought it home and welded in floors and pulled some dents. Then they block sanded it all down and Colton primed it a couple of times to get it ready for paint. Colton picked out a nice dark silver color and let the paint fly.
The truck sat for 3 months before Colton felt it was time to bring the old Ford back to life. Surprisingly the truck started right up with very little help. He checked it for damage to the drive train and every thing was good and straight besides a bent rear axle shaft and a punctured radiator. He stripped the cab and front clip off the truck as they were too far gone to reuse. The bed was still salvageable because the rear bumper had taken all the impact, it just had some dents here and there down the sides (*no puns will be made here). He had a front clip off another parts truck and he ended up using the cab that he originally took off the truck from the start (story came full circle). The original cab took a lot of body work to get straightened out but Colton kept hammering away and got it ready for paint . He primed it and decided to spray it a bright orange. Round two of assembly and the truck was back on the road. Another old Ford saved (twice)!
FIRST BUILD: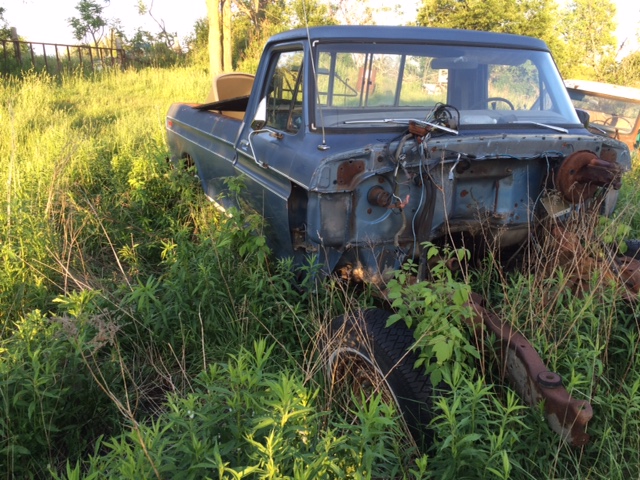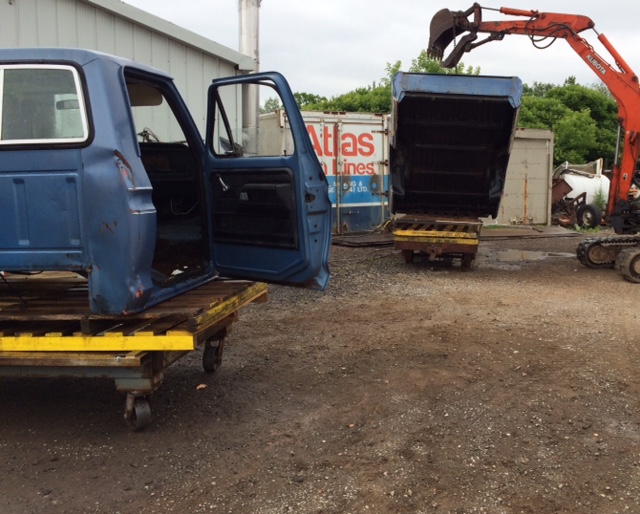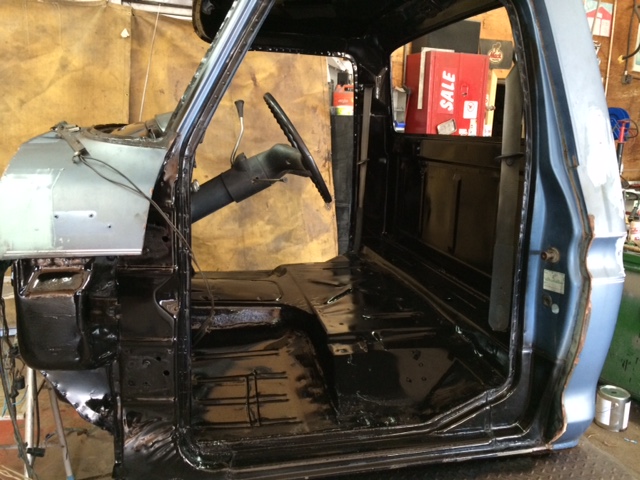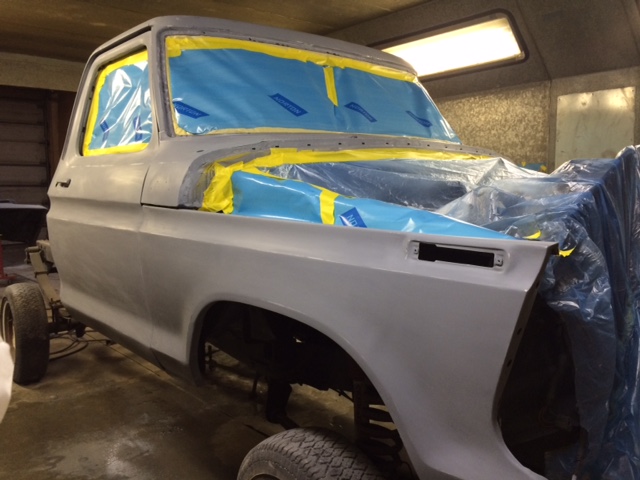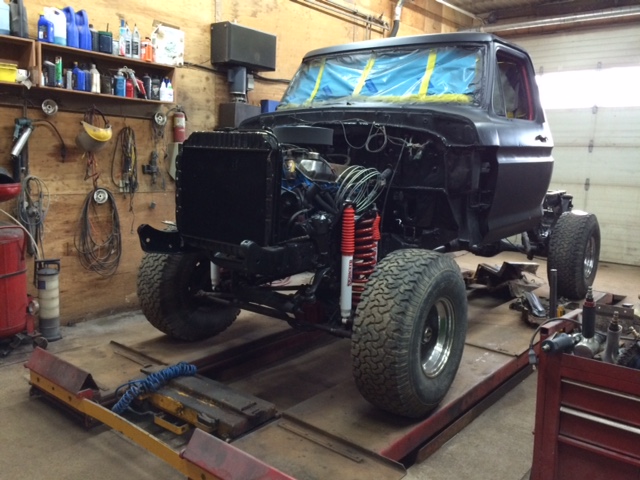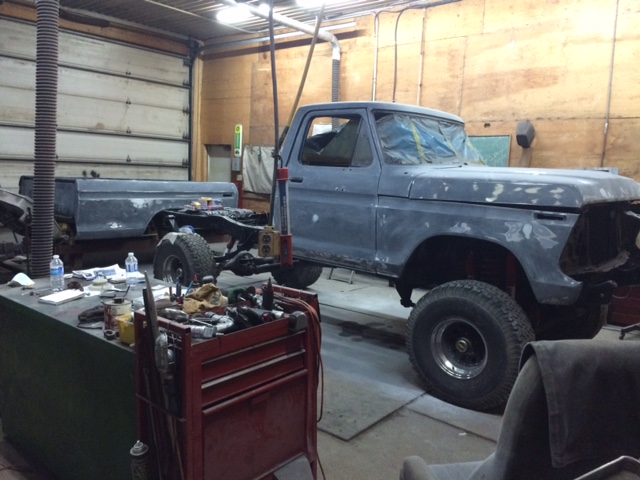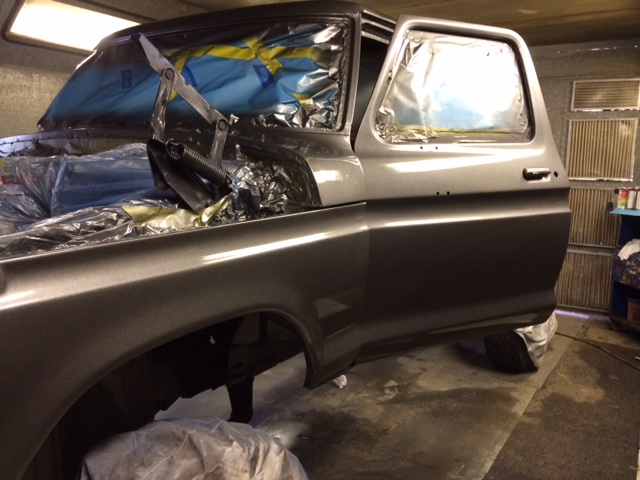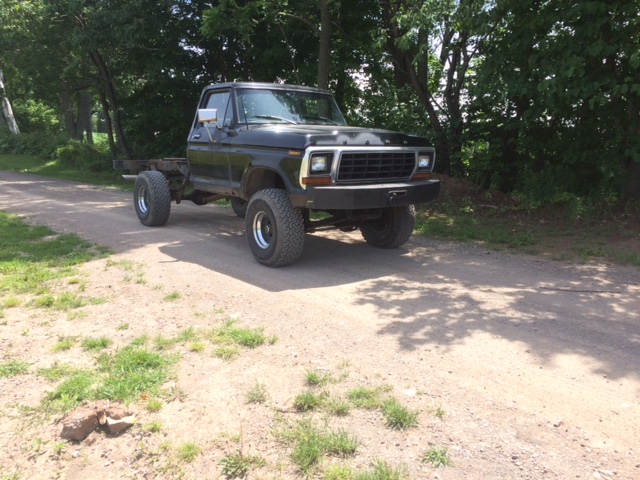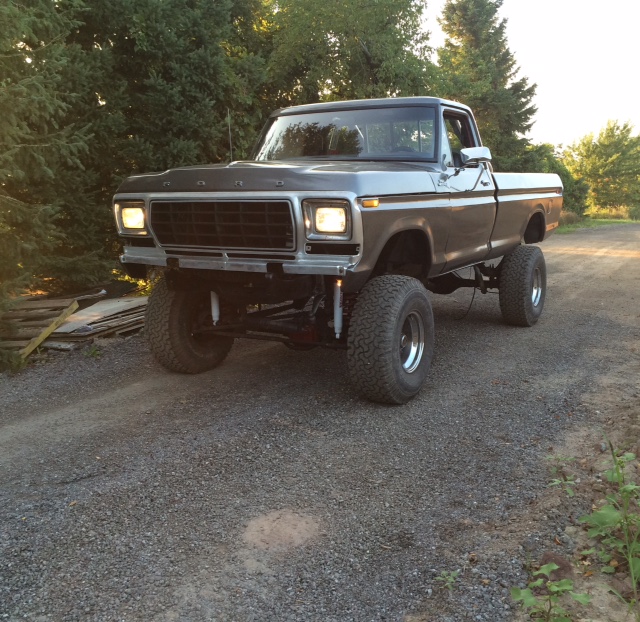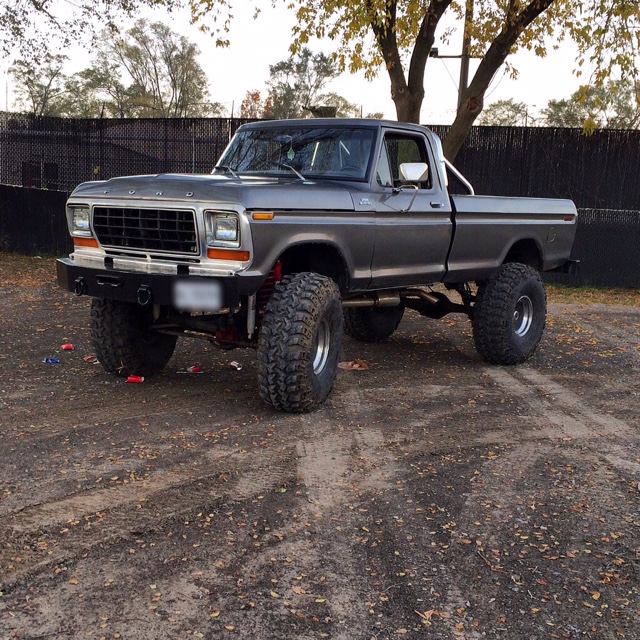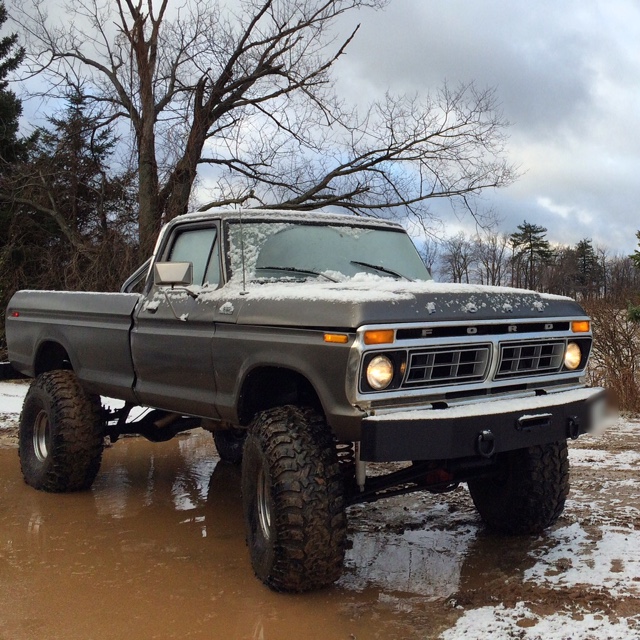 REBUILD: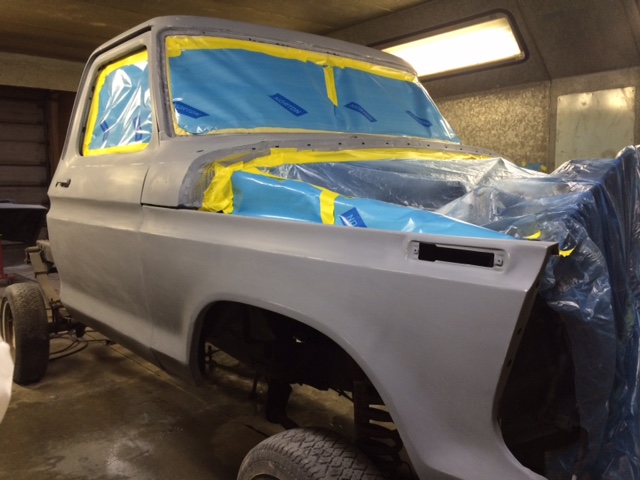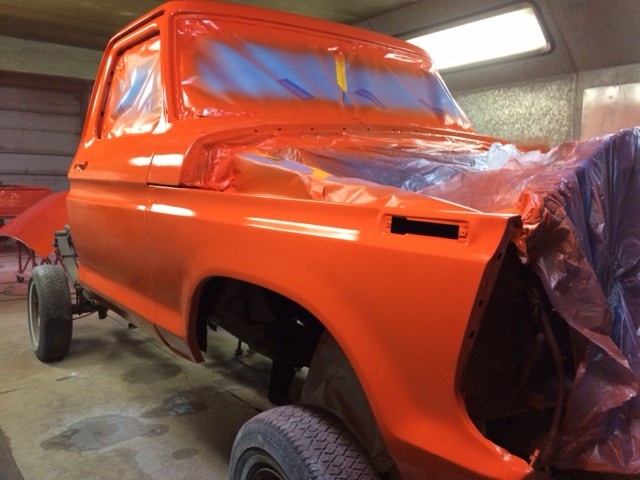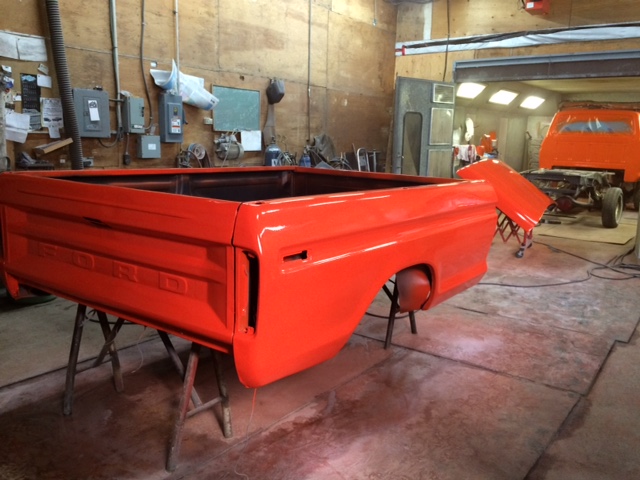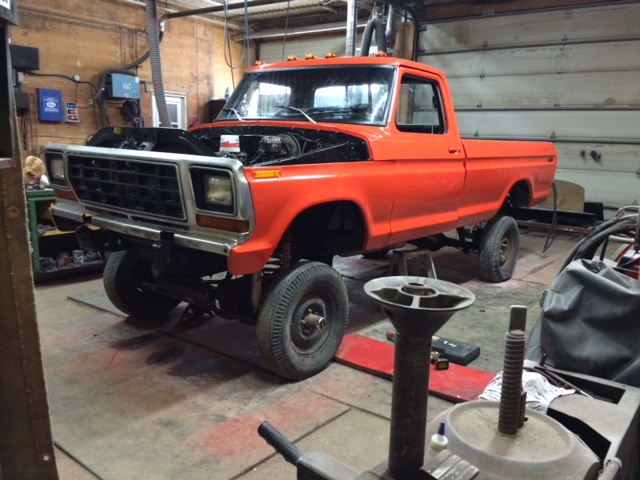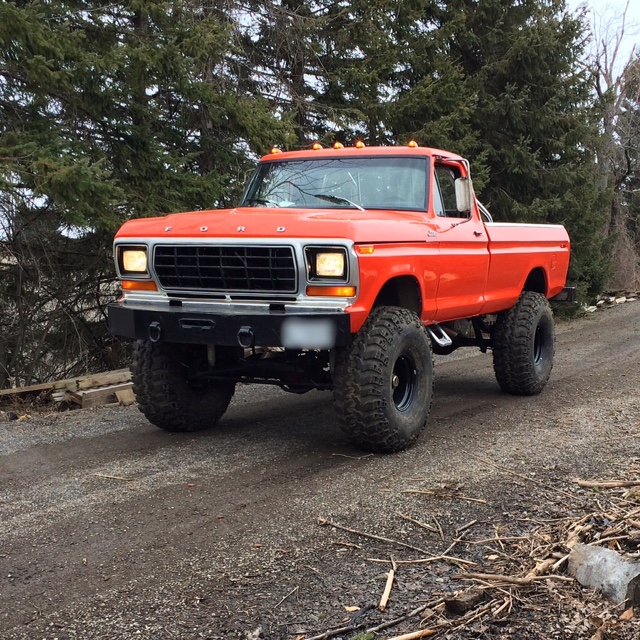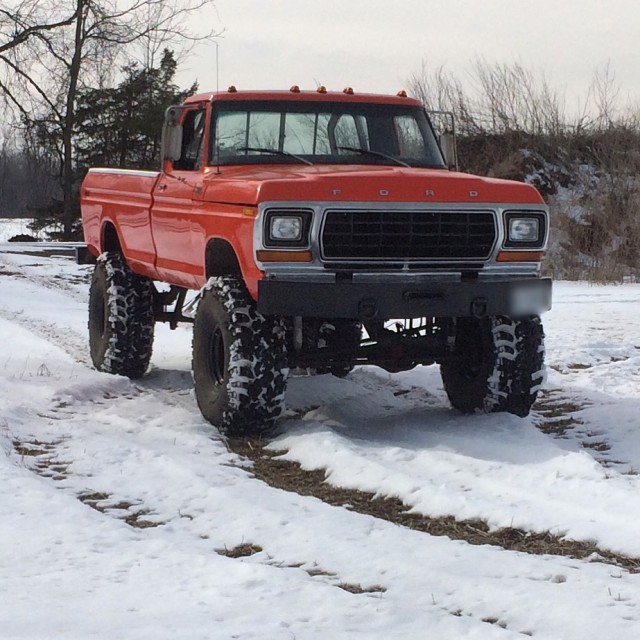 Last edited: