Well-known member
Staff member
administrator
Registered
Had to break her out today!! Here is a gorgeous Ford-Truck 1979 F-150 that you ever have seen...
- It's a 79 Ford F-150 with a built 460 and 411s 500 HP, with colors: candy apple and jet black 3-stage... 9-inches on 35X15.50. Dentside-Pipe set up: 2 1/2 pipe with flow-master 10 series!!
Says:
Hunter Shelton
(Owner)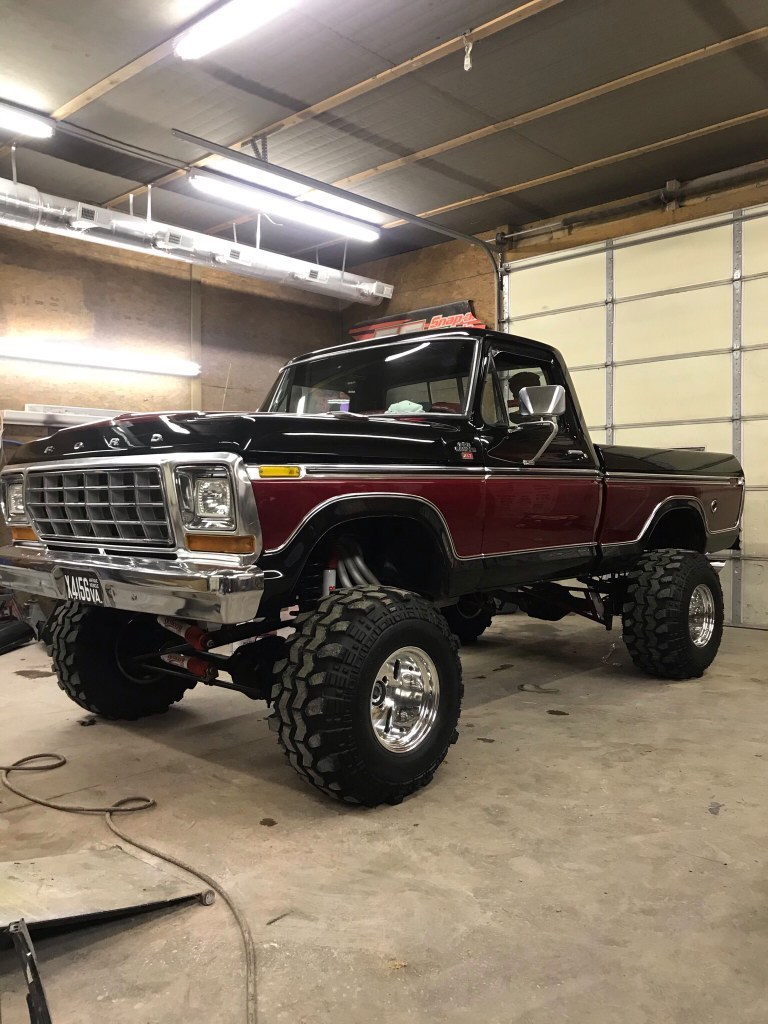 Just don't get any better then this, no filter needed!!