Well-known member
Staff member
administrator
Registered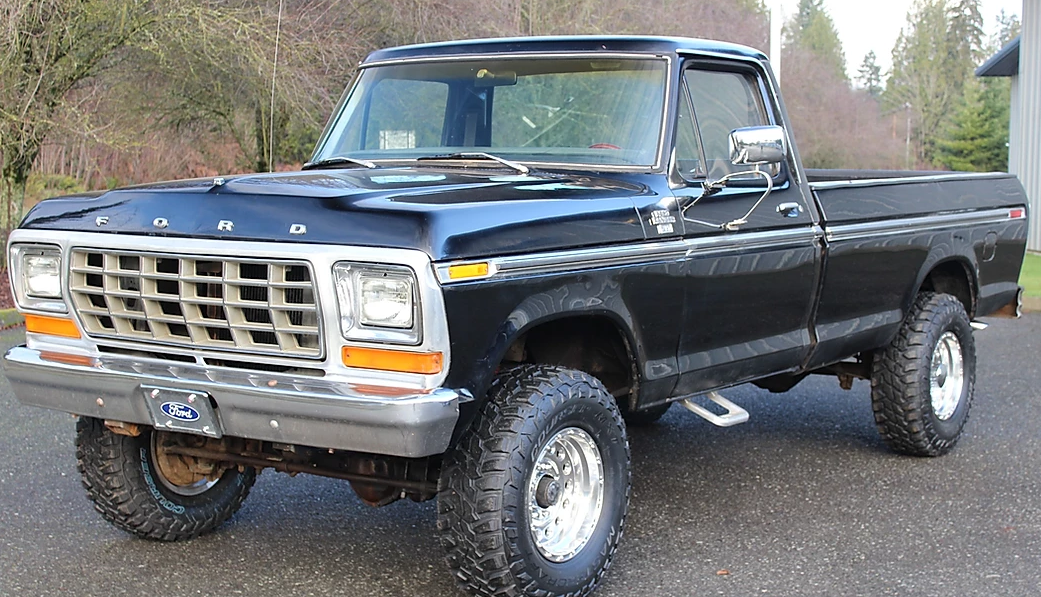 This is a great looking and sounding truck that is ready to work! The black exterior shows a few blemishes but overall presents itself rather well and definitely looks good driving down the street. These 70's 4X4 trucks are highly sought after if your trying to make a statement with all your friends on who has the best truck. The body is solid with no rust holes seen, the lower rockers and lower lip of the bed has been treated with a thin bedliner material for protection. A Pendaliner bedliner has been installed which is almost a must-have on any truck nowadays.

The interior is black as well and suits the look of this truck quite well. The black cloth seat looks great besides some light wear on the driver lower side. The dash and woodgrain inserts look good and the carpet only shows one blemish on the trans tunnel (be a good spot for cup holders). behind the seat looks good and the cab corners are solid. An aftermarket CD player has been installed so you can listen to your favorite tunes when cruising.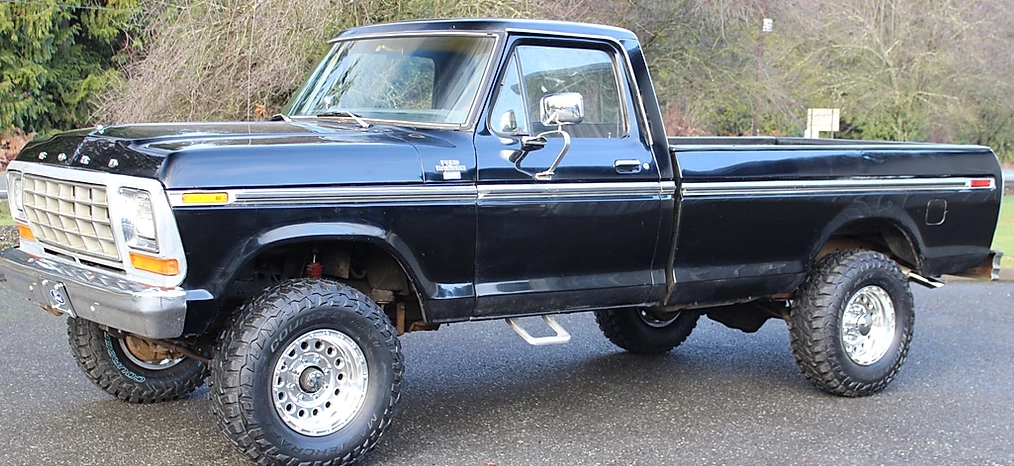 The engine is a 460ci V8 the runs great and sounds aggressive through the dual exhaust. The C6 Automatic transmission was just rebuilt and has crisp shifts. 4X4 engages smoothly with auto hubs, no more getting out in knee high mud to lock the hubs! The master cylinder is brand new and the fluids are all full and clean.

The Chassis is rock solid and the frame is in great shape. Floors and sheetmetal are all solid as well. The Dana 60 and Dana 44 diff's operate as they should, and the power front disc brakes are a huge bonus when trying to bring this monster to a halt. The Rims are brand new 8 lug Raceline Rock-Chrusher's with 4 new aggressive tread 285/75r16 tires!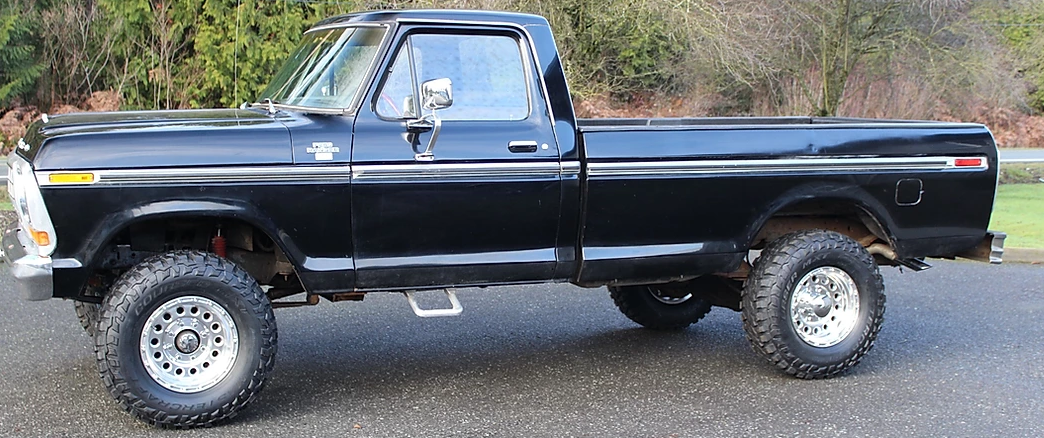 This truck is ready to work and enjoy immediately. Like mentioned above, some blemishes are seen, both inside and out, but look at the pictures... This is a very good looking lifted 70's Ford F-250 with lots of life left to enjoy!
If your interested, give us a call at (360) 863-2241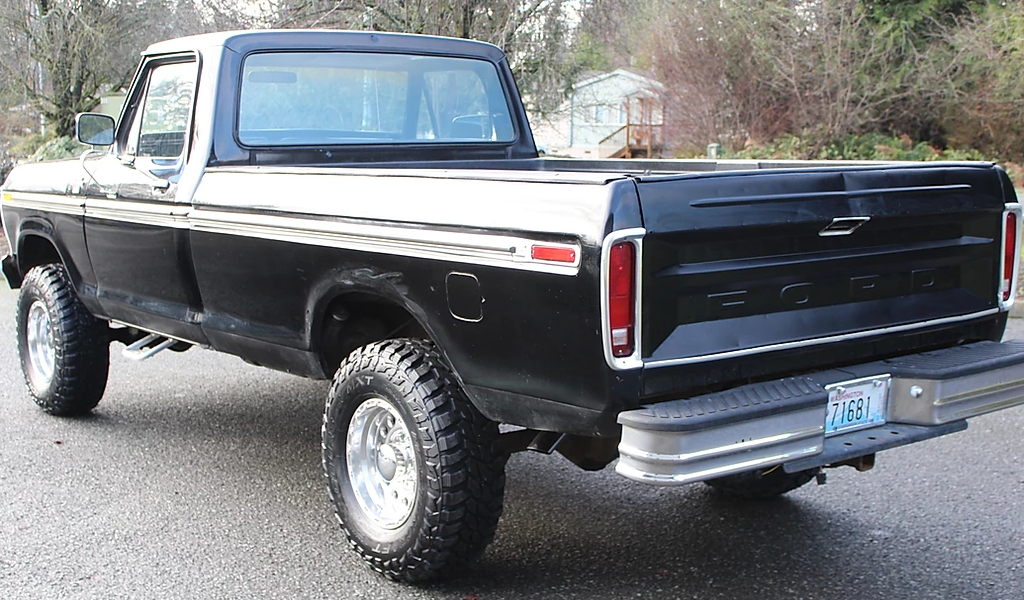 Last edited: