Well-known member
Staff member
administrator
Registered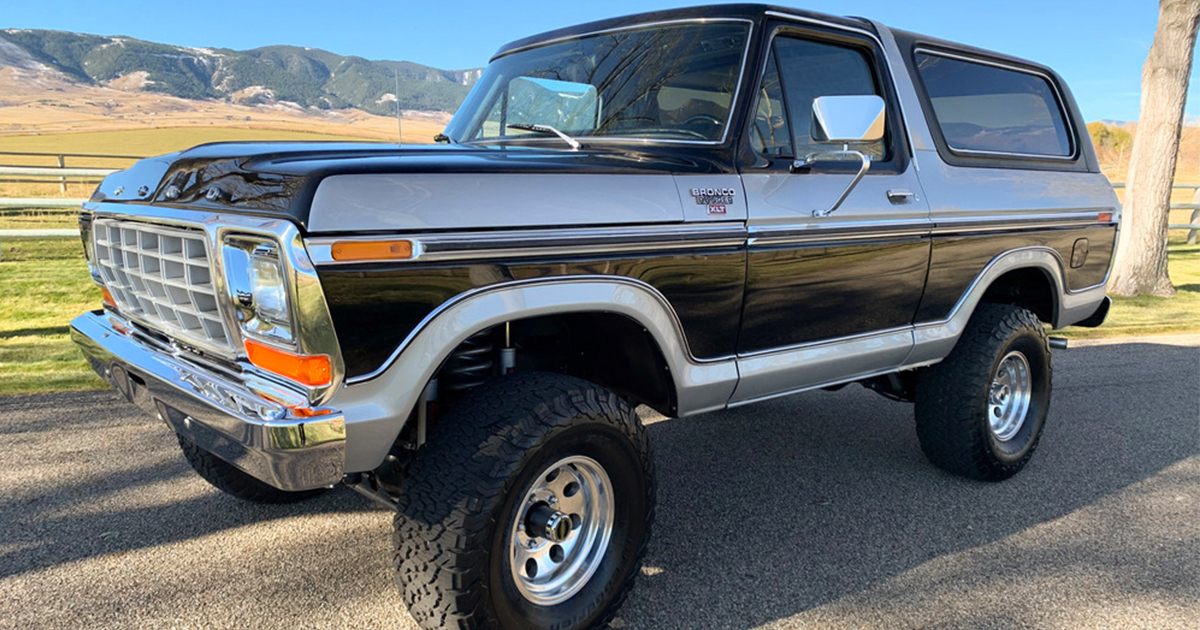 This beautiful 1978 Ford Bronco custom 4x4 just underwent a complete restoration. Its finished in factory black and silver with all the options. Nothing has gone untouched or overlooked on this build. It's powered by a new Jasper 400ci V8 engine paired with a rebuilt C6 3-speed automatic transmission and transfer case. It's equipped with a rebuilt front and rear differentials with new 3.50 gears, new axle housing cover, and new front and rear driveshafts. It includes new exhaust manifolds, new distributor, cap, rotor, ignition, control module, ignition wires, plugs, regulator, alternator, battery, battery tray and billet hold-down. Also equipped with new factory radiator and pressure cap, fan clutch, radiator hose, thermostat, water pump, fuel pump, inline fuel filter, air filter, PCV valve, V-belt, idler pulley, starter and U-joints.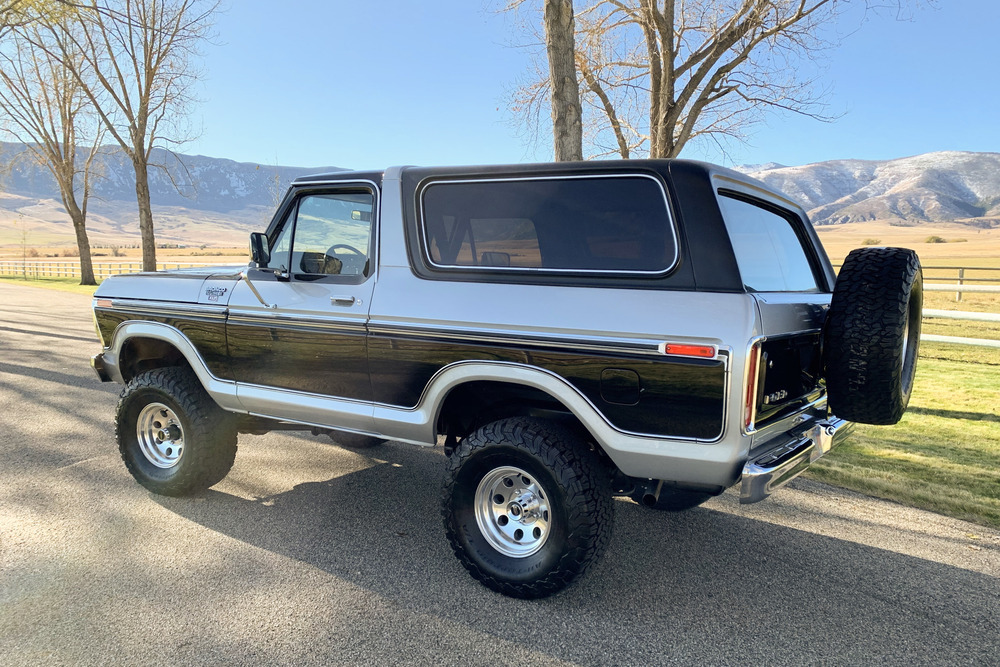 The original factory air conditioning system has been restored with mostly new parts, including evaporator, condenser, drier, accumulator, hose set and system lines. It has new brakes, including brake booster, hoses, rear drums, shoes, wheel cylinders, master cylinder, front rotors, pads, calipers and brake light switch. It rides on new American Racing wheels wrapped with BFGoodrich KO2 A/T tires with matching spare. It sits on new 2.5-inch Rough Country suspension, new pitman arm, wheel cylinders, bearing, WARN premium locking hubs, wheels studs, wheel bearings, sway bar bushings, ball joints, tie-rod ends and dual steering stabilizer. The undercarriage of this truck has been completely hot-sealed, degreased and undercoated for protection.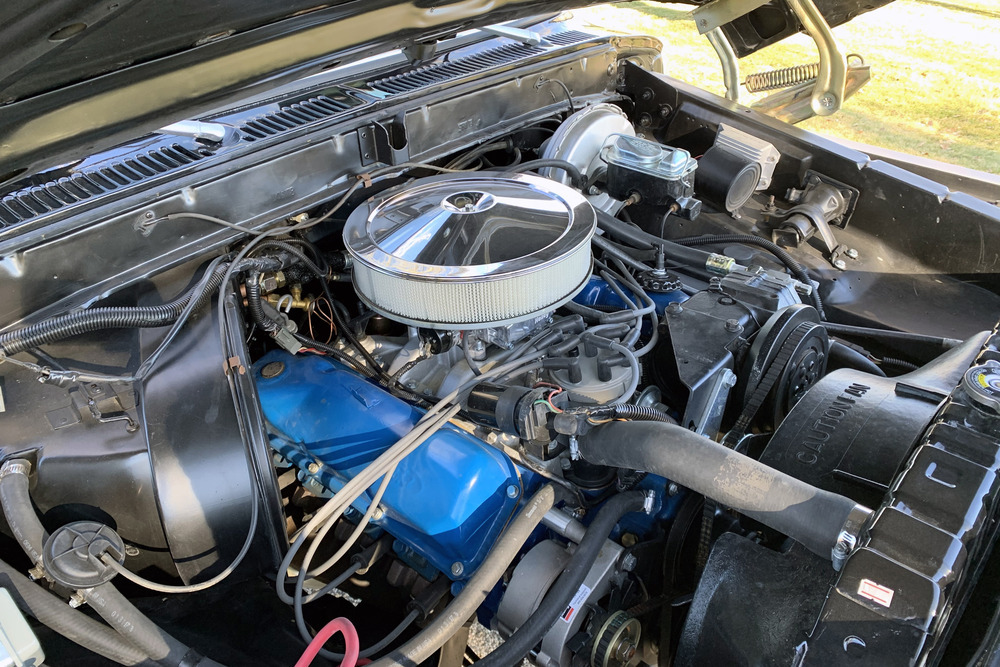 This was a rust-free body prior to restoration. It features new front and rear bumpers, tailgate moldings, drip rail moldings, windshield moldings, halogen sealed beam headlights, parking light lens assemblies, taillight bezels, chrome grille, headlight buckets, license lamp assembly, all-new weatherstripping, front splash shield, hood bumper set, hood hinges and springs, wiper arms and wiper blades. The interior features factory original seats that have been media-blasted, painted and upholstered with black-and-white houndstooth wrapped in black vinyl. The interior also has new carpet, floor mats, interior headliner, three-point retractable seat belt set, kick panel carpet set, dash instrument panel bezel and much more.