Well-known member
Staff member
administrator
Registered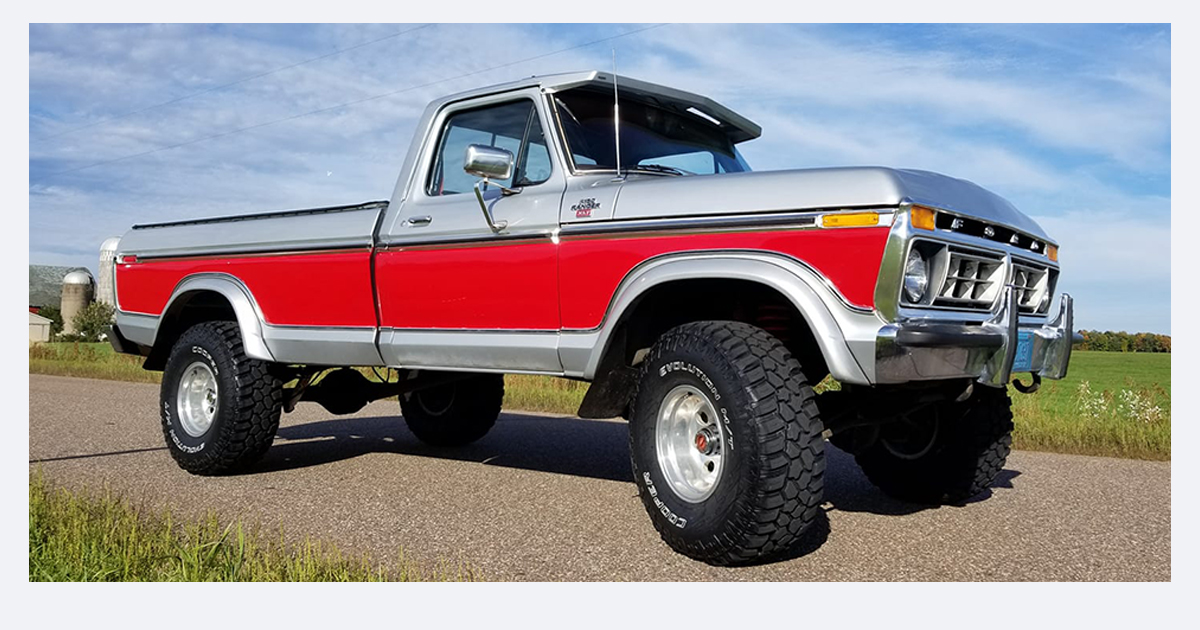 I purchased this truck in 1995 from a Rancher in North Dakota. I am the 2nd owner it has 72k original miles but the Engine was swapped from a 400 according to the VIN code to a 460 before I bought it. My brother in law and I redid the truck in 1996. The paint is 96 Mustang Red and 96 Mercury Villager Silver. It has a 3 inch Ranch Suspension lift with 35 x 12.50 Cooper MTs ..This is the second set of tires since the restore as the first set weather checked and went to hell last summer with only 2 to 3k miles on them.
Says:
Fred Gruetzmacher
(Owner)
Standard features include factory AC not the dealer installed model. Intermittent wipers. Duel tanks
And the truck came with a fuel tank behind the seat and one in the rear frame. The rear was replaced with brand new and the cab tank eliminated..so now it is just using 1 tank.