Well-known member
Staff member
administrator
Registered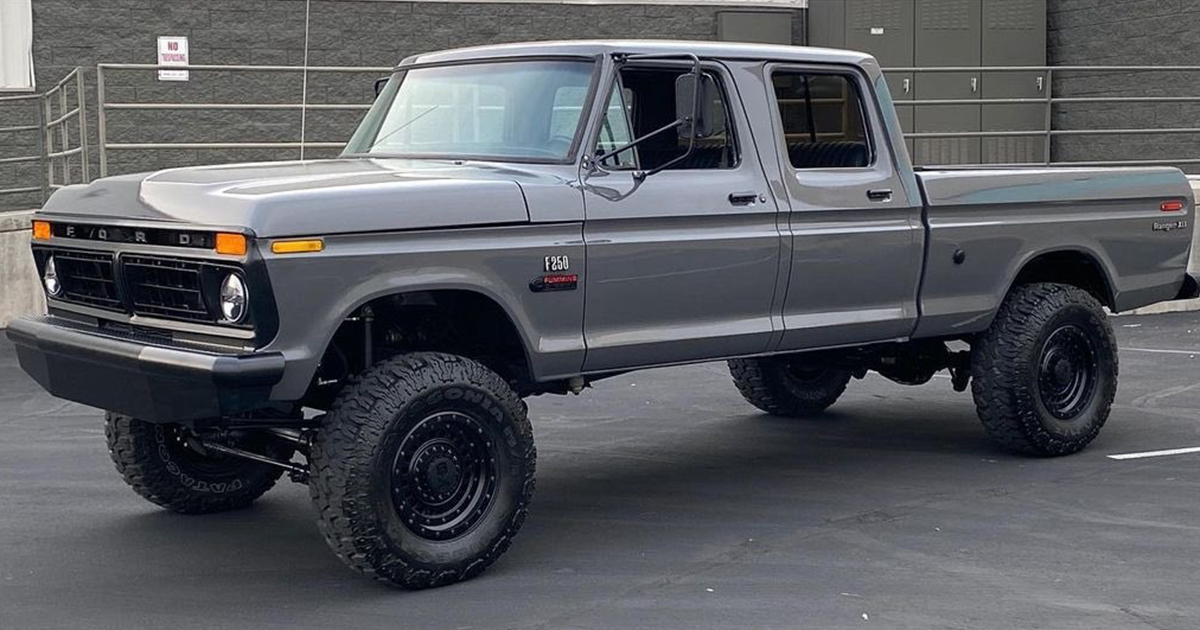 This is a 1976 F250 with a 12v Cummins and NV4500 trans. The truck has been completely restored front to back. It was a collaboration project built by Hodson Motorsports and GordonsFab out of Las Vegas, NV. Hodson Motorsports does unique restomods on classic trucks and then gives them away. I was fortunate to have won this truck back in september, and I am still in disbelief that I won it. I can't speak highly enough of the quality and craftsmanship that went into this build.
Says:
Travis Stevens
(Owner).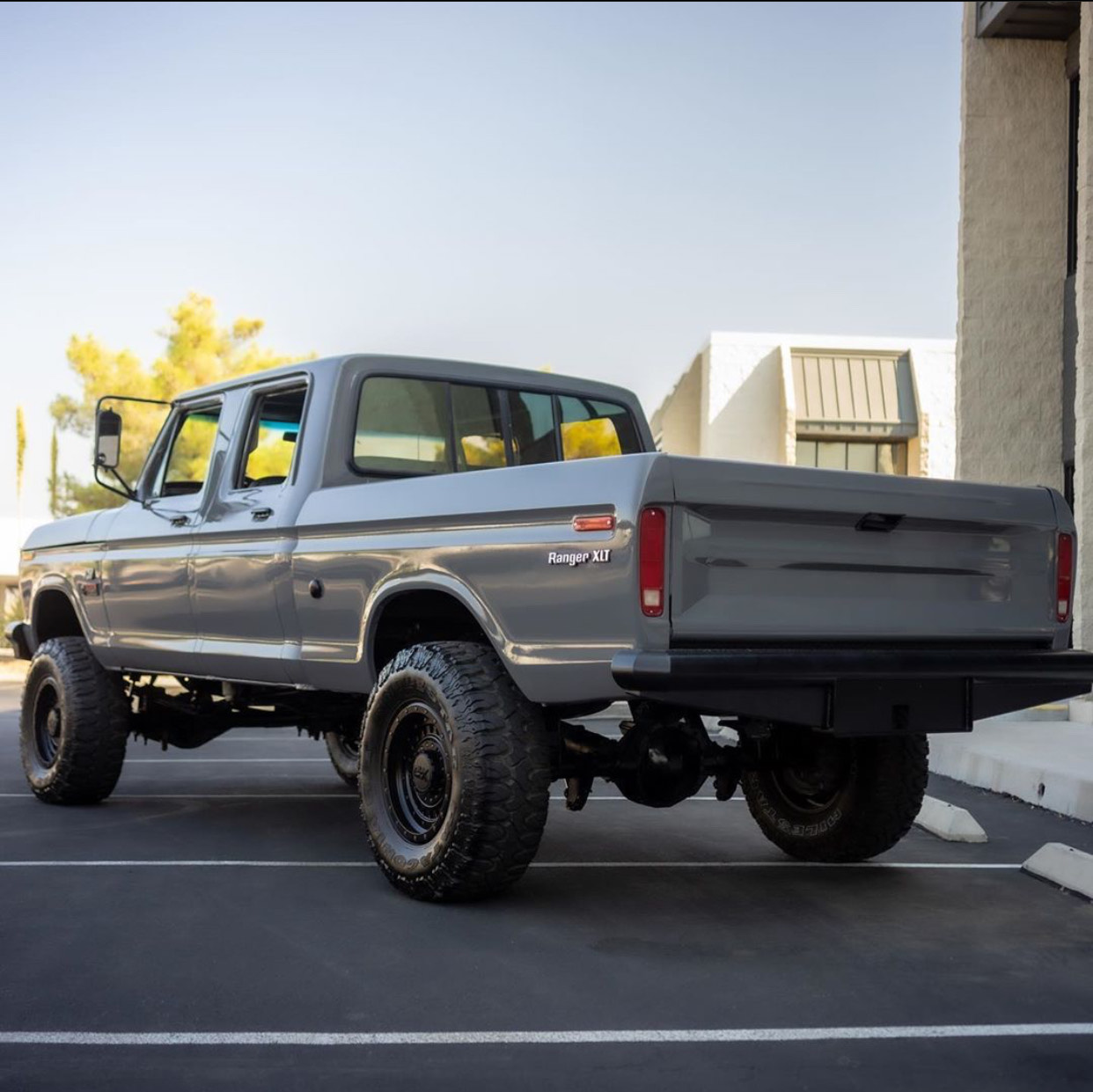 The truck includes the following:
- 76 F250 Original Crew Cab Short Bed
- 5.9 P Pump Cummins
- NV4500 5 speed Manual
- NP241DLD Transfer Case
- 2003 Ford Super Duty Axles
- Leadfoot Grey Paint by @CheyenneReutherOfficial
- 17" XD Panzer Wheels
- 35" Milestar Patagonia M/T Tires
- Custom built plate bumpers by Airth Defined
- All black powdercoating by 6651 Customs
- Locked Offroad black reservoir shocks
- Hydroboost brakes
- Cold case aluminum radiator with dual electric fans
- Water to air intercooler
- Dakota Digital Gauges
- Retrosound Bluetooth Radio
- VintageAir Air conditioning and heat
- Forever Sharp Leather wrapped steering wheel
- Custom black interior (seats, carpet, door panels and headliner) by Ian's Auto Interiors
- LED headlights by OffroadLEDBars
- Custom Heavy Duty Driveshafts by Adams Driveshafts and Offroad
- NuRelics Power Windows
- Lots of new trim, hardware and parts!