Well-known member
Staff member
administrator
Registered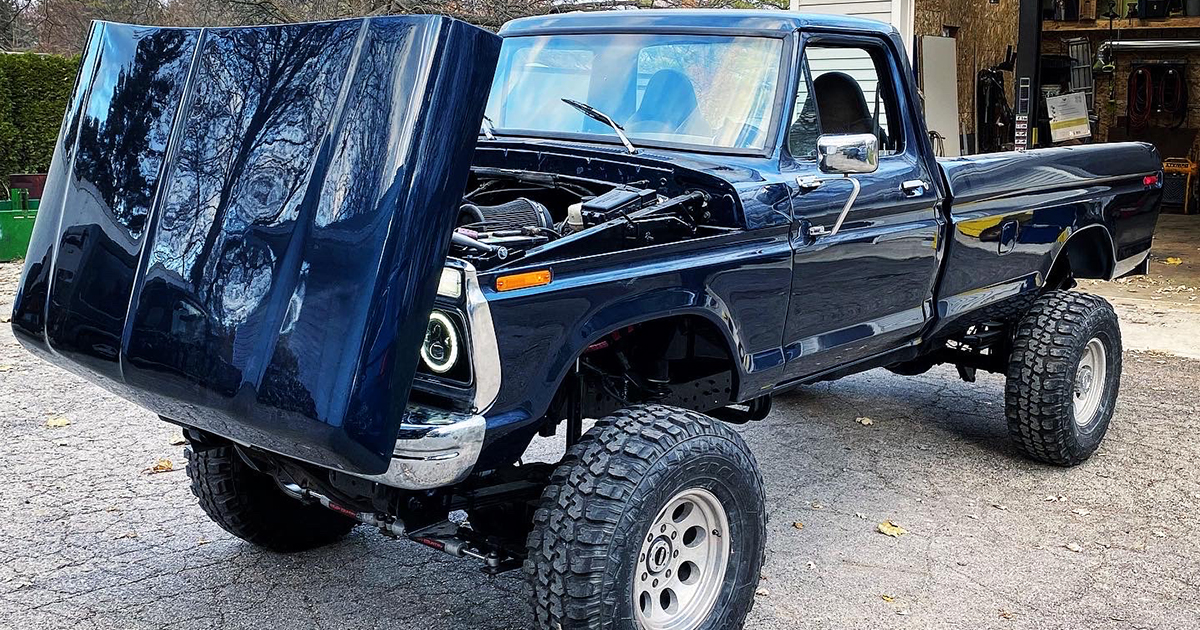 This whole build started New Year's Day 2020. I went and picked up a 77 f250 complete truck in decent shape with a 4 speed and 302 and a 76 f150 rust free cab and chassis with an intent to build a clean rust free truck with what I had. I took my then fiancé, now wife, for a ride in the 77 and she said "it's cool and all but there's no turbo whistle". To that I said I can Cummins swap it and we can use it in our wedding. To my surprise she was all for it. A few weeks later, and no deals on 12 valves, her cousin totaled his 2001 standard cab f350 with a 7.3 power stroke and wanted to sell it to get money to buy another ride. After some thinking I thought I'd be a little different and not Cummins swap it but 7.3 swap it, so I bought it off him and I figured how hard can it be to put a 76 f150 body on a newer chassis, seems simple enough.
Says:
Jason Birschbach
(Owner)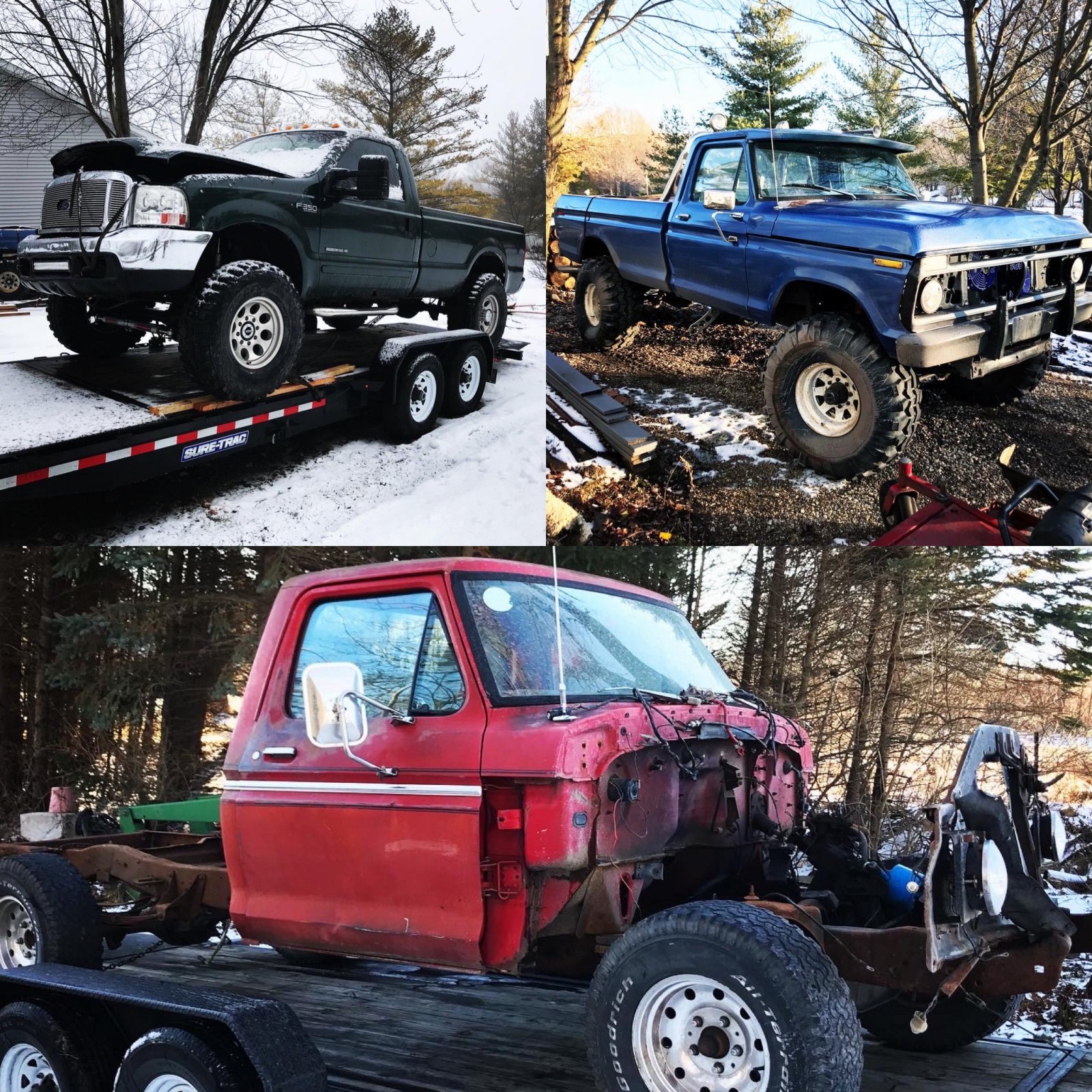 I was wrong lol. The wedding was in May and I spent every weekend from mid January until April working on it to only decide that we're going to push the wedding celebration due to COVID, maybe a blessing in disguise, at least for the truck build. There is way more involved in a build like this than I had ever imagined. If I would have known the amount of fabrication, measuring, welding, and frustration involved I would have kept searching for a 12 valve and took the easy way out. The 76 cab has the 01 firewall fabricated into it, 01 seats, and 01 dash installed. All the creature comforts of the 01 were fit up to work in the 76 cab. A big decision I had was to cut the frame or extend the bed since the 76 wheel base is about 8" shorter than the 01.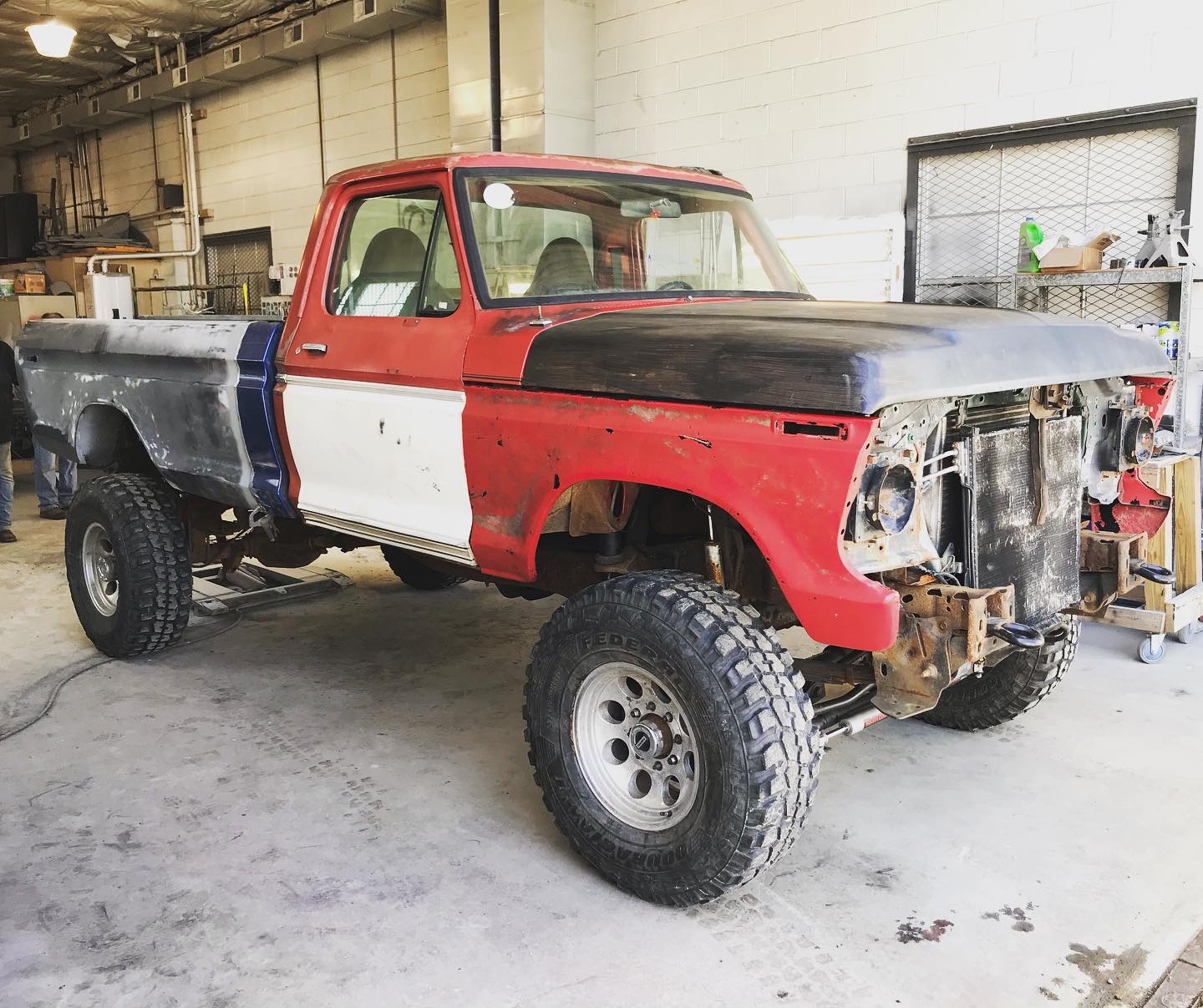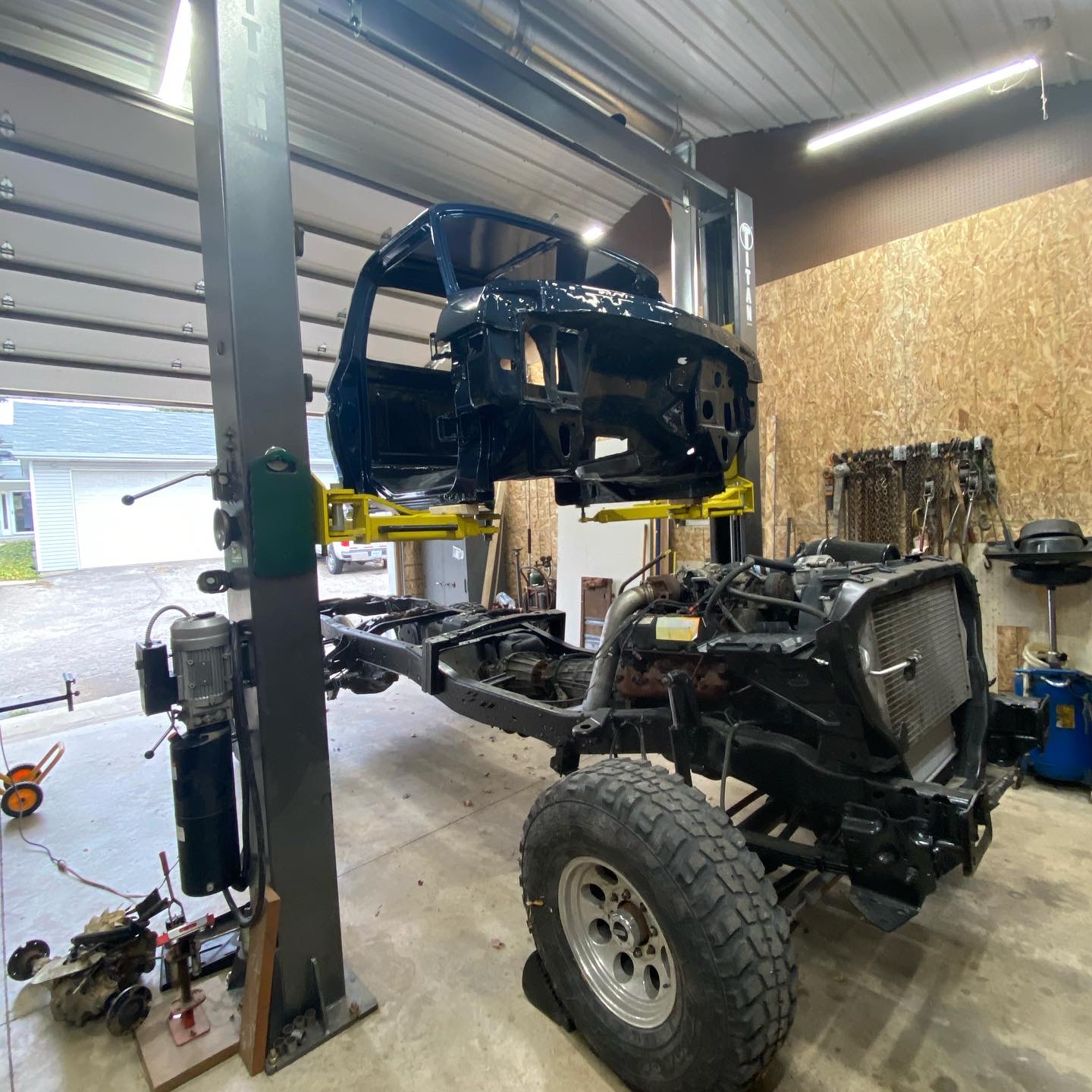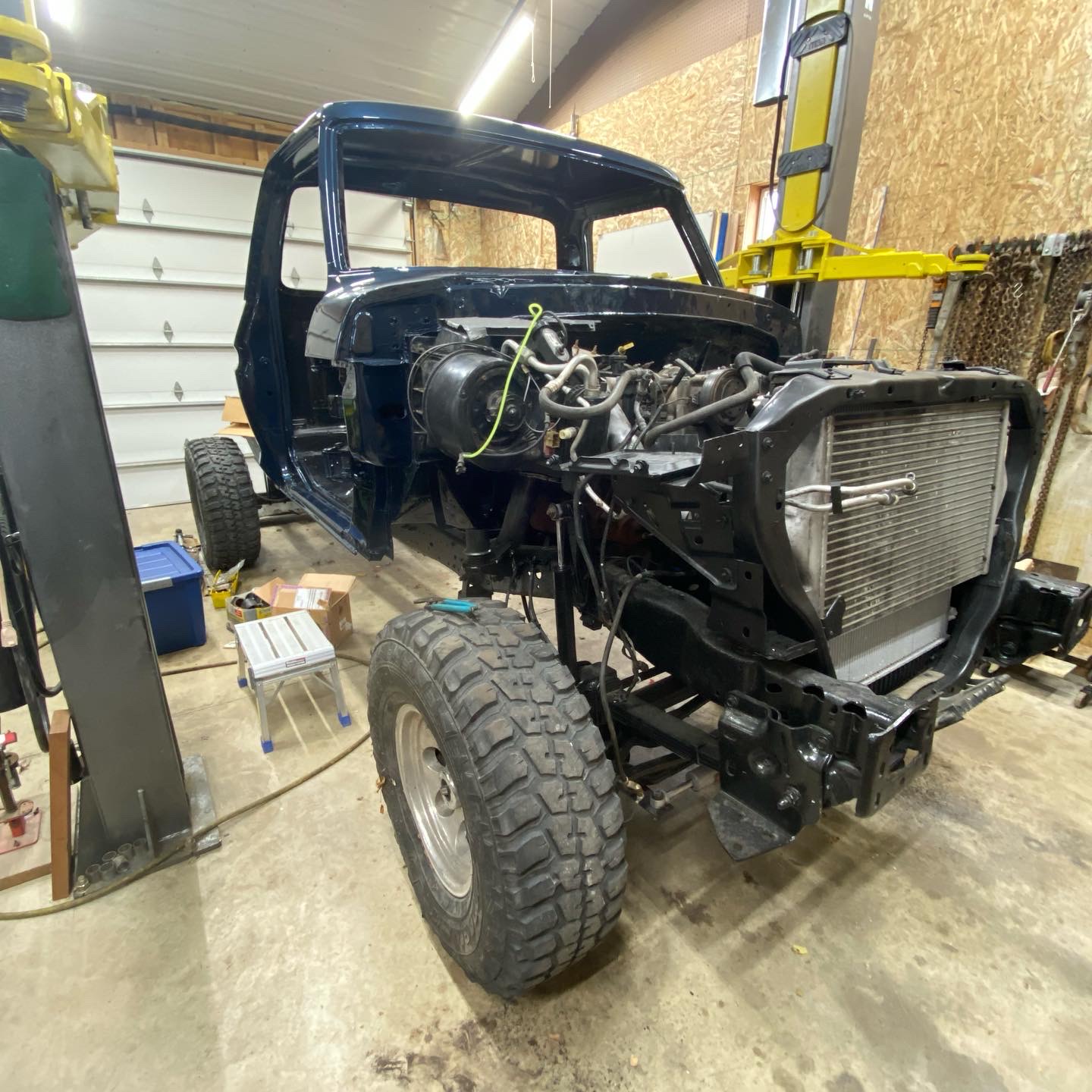 With cutting the frame I would have to find a new location for the fuel tank, cut the driveshaft down, and now I changed the whole geometry of the chassis. I have an awesome body guy who extended the bed and you would never know it was ever touched. The best part is the bed nearly bolted directly up to the 01 frame. After getting the front clip installed I found out I couldn't close the hood due to the 01 blower motor housing location interfering with the hood hinge.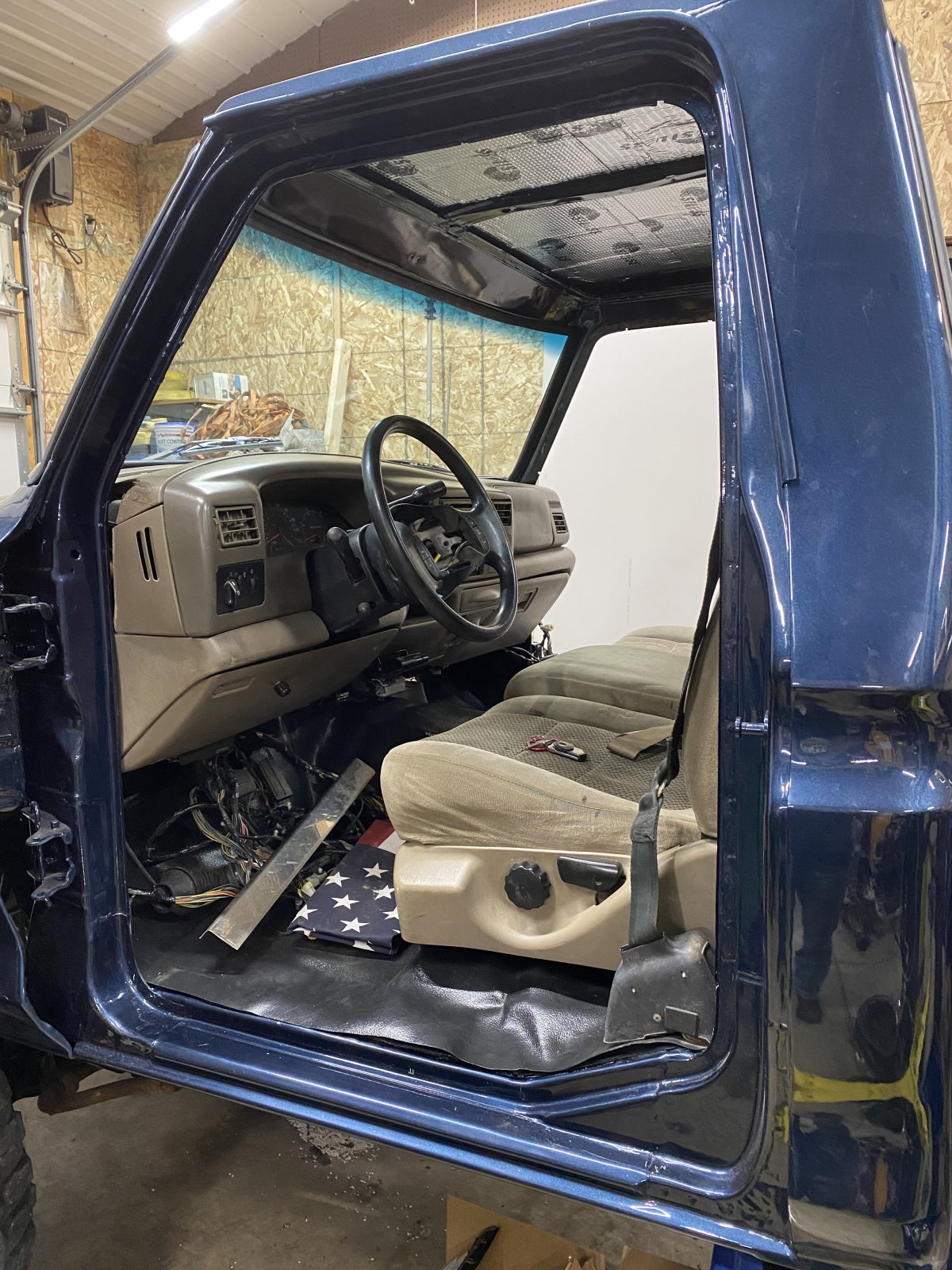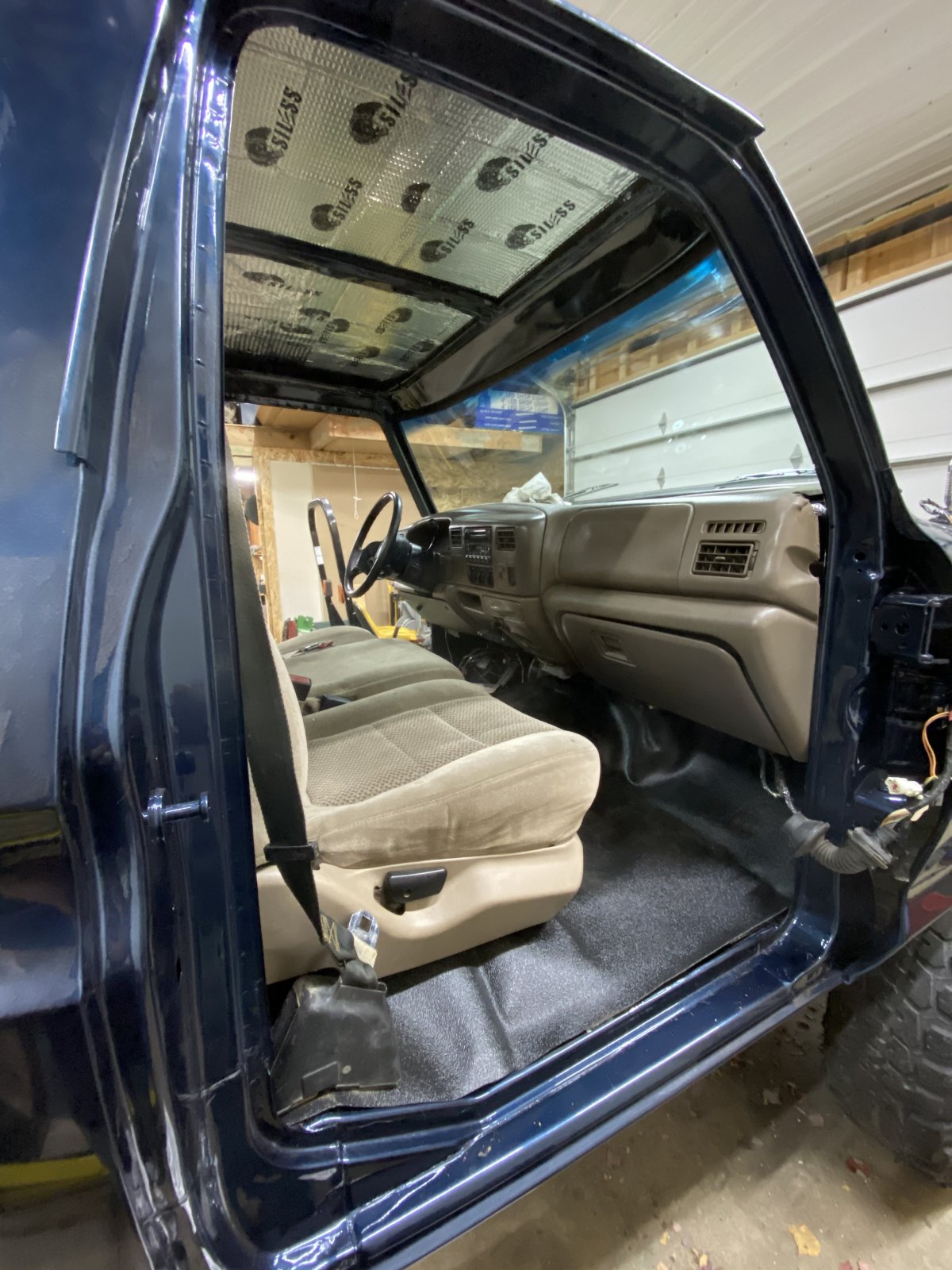 I wanted heat and ac in the truck so I went to copper state components and bought the forward tilt hood kit and it worked perfectly, with a little modification to the mounting brackets. After putting the whole truck together I disassembled it and sent everything out for paint. While it was getting painted I cleaned up the frame, resealed the engine, and made sure everything was ready to go for reassembly. Once I started the reassembly process, I got back the excitement that I first had when I started the build.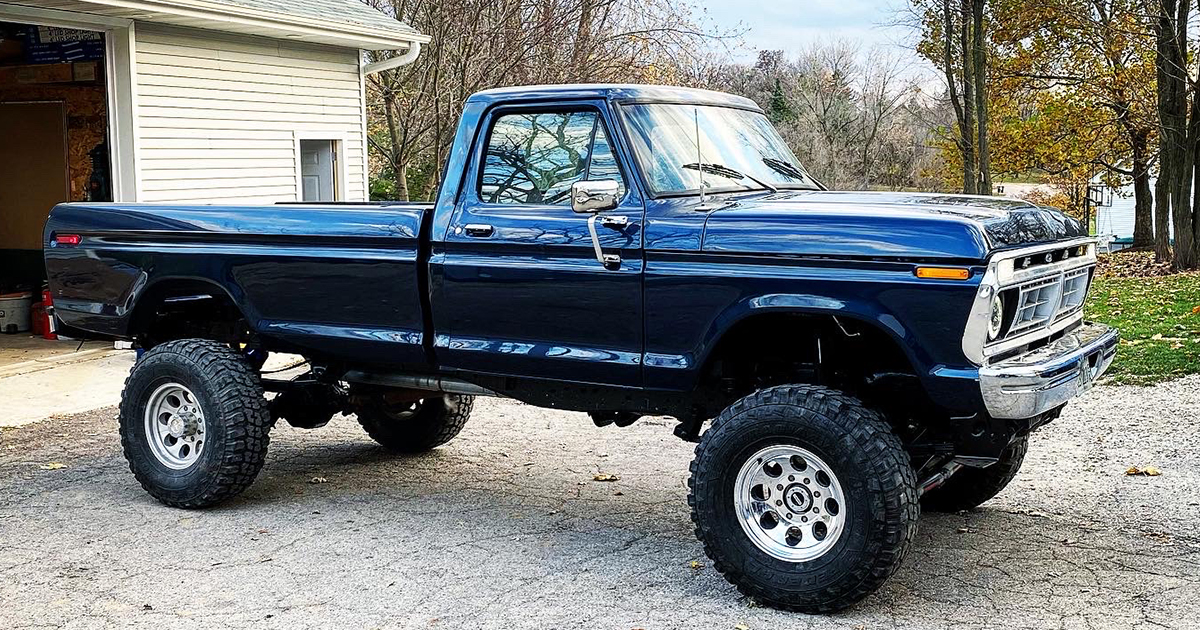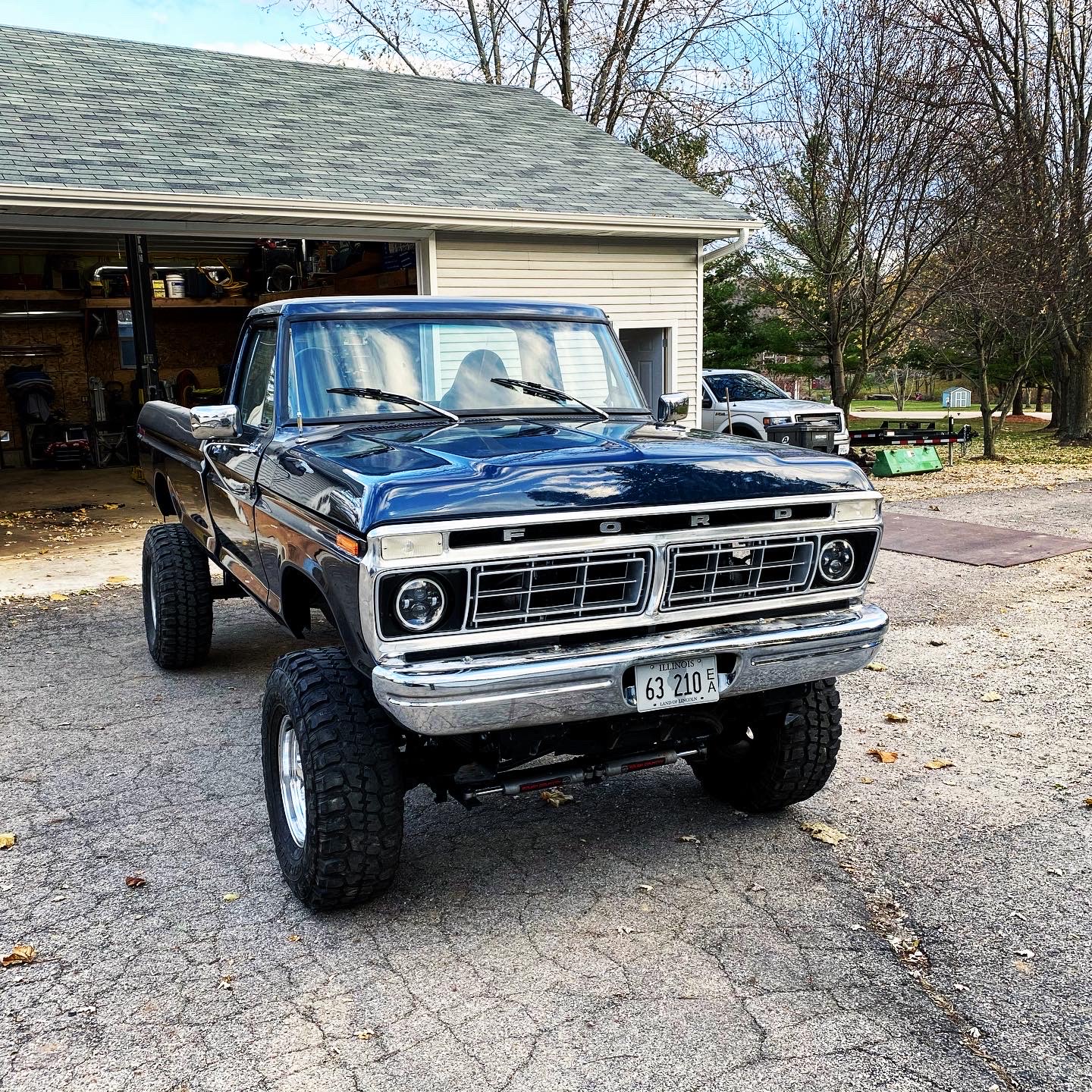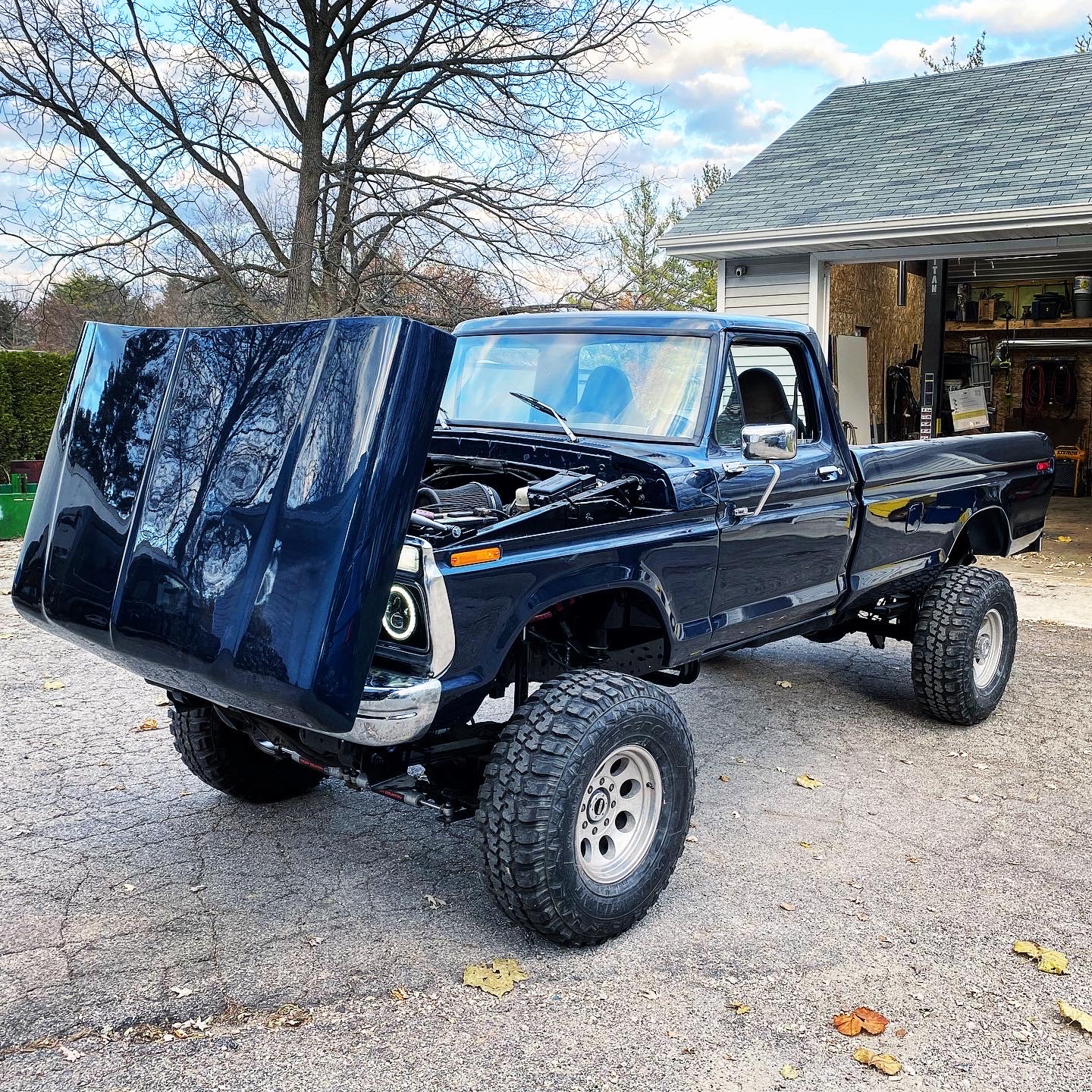 Wiring was still a pain since I had to adapt the 01 harness to work with the 76, but seeing the final outcome of months of hard work made it all worth it. There's still a few things I need to finish up interior wise but it's turning out way better than I had imagined. When I was able to take it out for the first drive in early November I could not wipe the smile off my face.