Well-known member
Staff member
administrator
Registered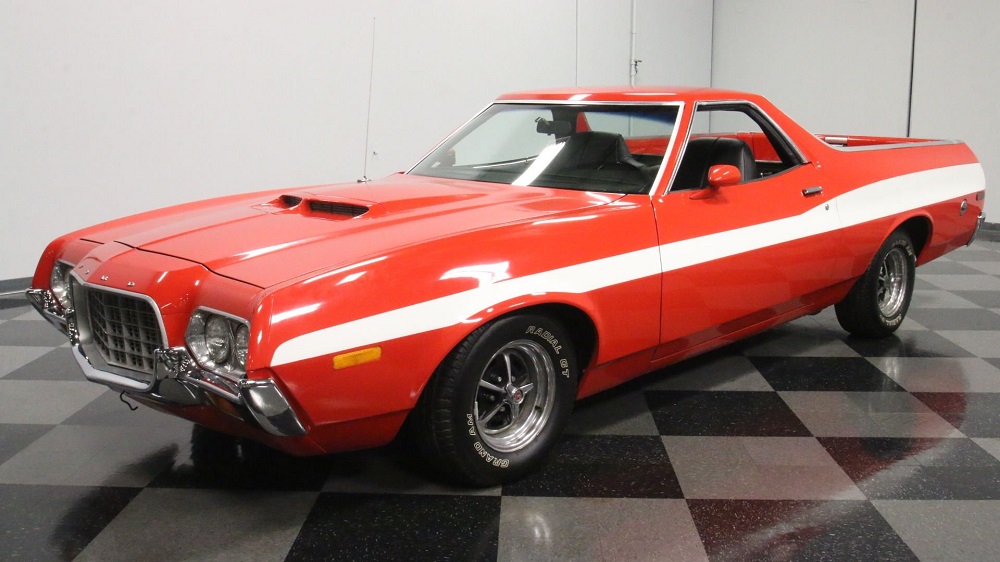 1972 Ranchero GT sizzles in red and white, and packs a robust workhorse under the hood.
Now, we might be courting a little controversy in choosing a 1972 Ford Ranchero as our pick for Two Tone Tuesday. Is it technically a truck by definition? Well, most would say no. But in our quest to bring you a variety of cool rigs sporting two tones, we cannot overlook the Ranchero. Part pickup, part car; and 100% kickass Blue Oval.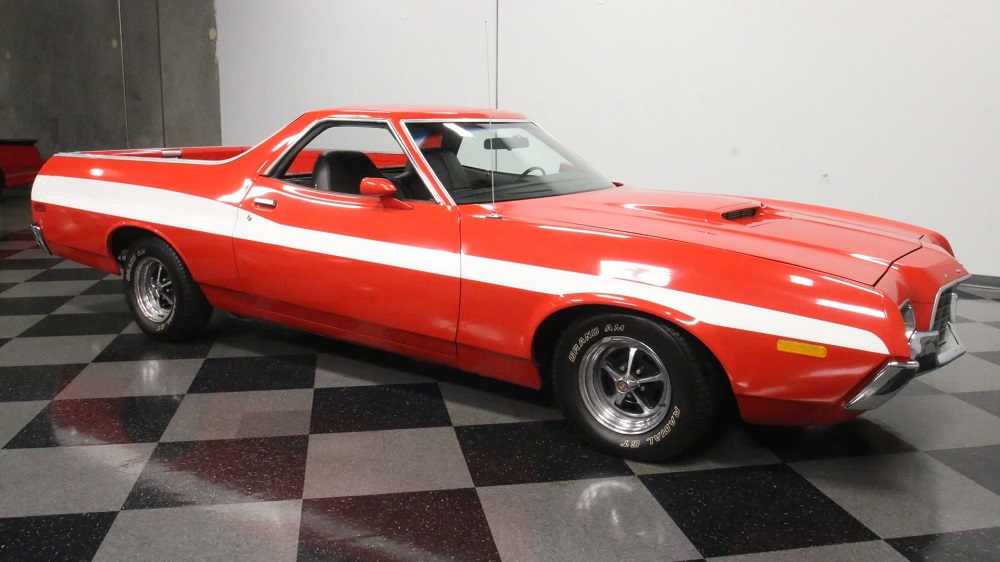 Was it an unconventional idea? Definitely. But it worked. And it paid off. Showing off pickup capability in an accessible way allowed Ford to appeal to a wider audience for the F-series. Seven generations of Rancheros came off the line from 1957 to 1979. It changed considerably in its platforms, size, and appearance during that time; but it remained rebel of a ute.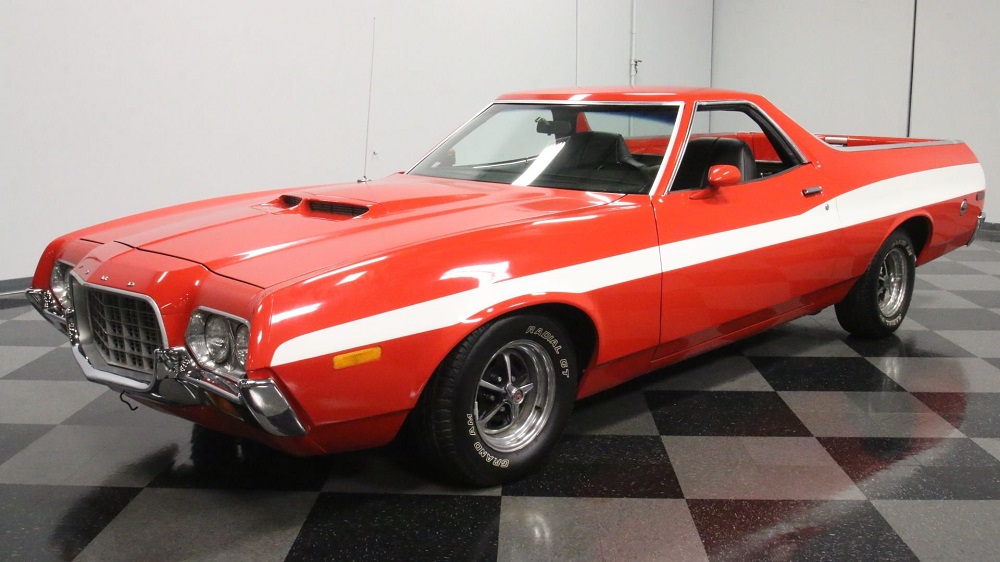 Wearing a super sharp paint scheme and propelled by an eager, potent engine, this 1972 Ford Ranchero GT represents Ford's half-car/half-truck as it hit its 15th anniversary. Combining ease of entry and exit with the ability to haul burdens as needed, the Ranchero was actually the first of its revolutionary kind to be introduced to the car buying public, and this specimen is looking sharp both inside and out and is in thoroughly road ready condition.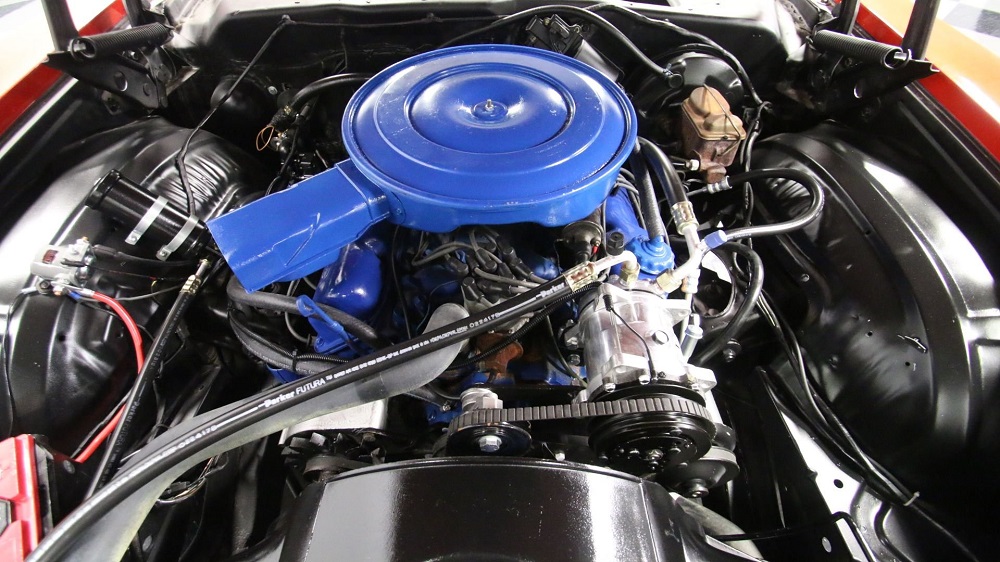 You see far fewer of these Rancheros than you do of its rival and while it occupies the same niche, it's got a singular appearance - broad and rugged, with a substantial wheelbase. Its relatively compact cabin is bracketed by both a sizable front end and bed area, equipping the model to easily handle a substantial engine and carry an appreciable load when pressed into service. The bright red paint this '72 wears is ornamented with sweeping stripes down the lengths of the sides and is definitely an effective pairing - a thorough wet sanding and buffing session will elevate it even further. Below that paint is a solid, rust free body that shows precise alignment, with even gaps between panels, and doors and hood that open and close easily. This Ford carries minimal badging to really let the paint take center stage, but what is on board is in great shape, as are the bumpers at both ends. New seals surround the doors and windows to keep the elements out.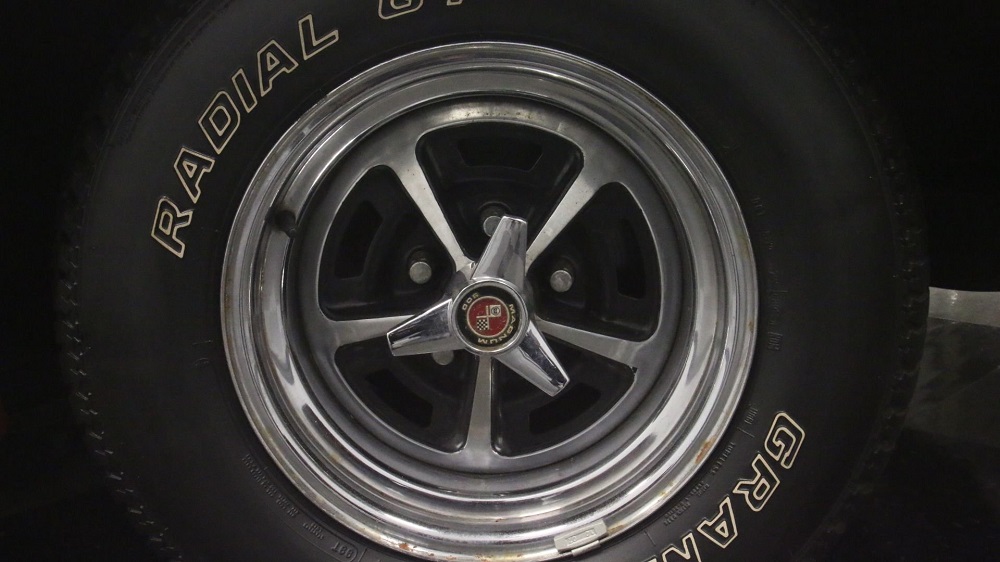 Inside, you'll find a fresh-looking interior sporting its original black hue. Having been recently reupholstered, the vinyl bench seat shows virtually no wear and looms over an expanse of fresh black carpet that, along with the dash pad up front, was also added not long ago. Just beyond the factory-issue steering wheel is a full assortment of stock gauges that are still easily readable and, with the center section normally reserved for the stereo now wearing a matching black panel, the dash area has a striking,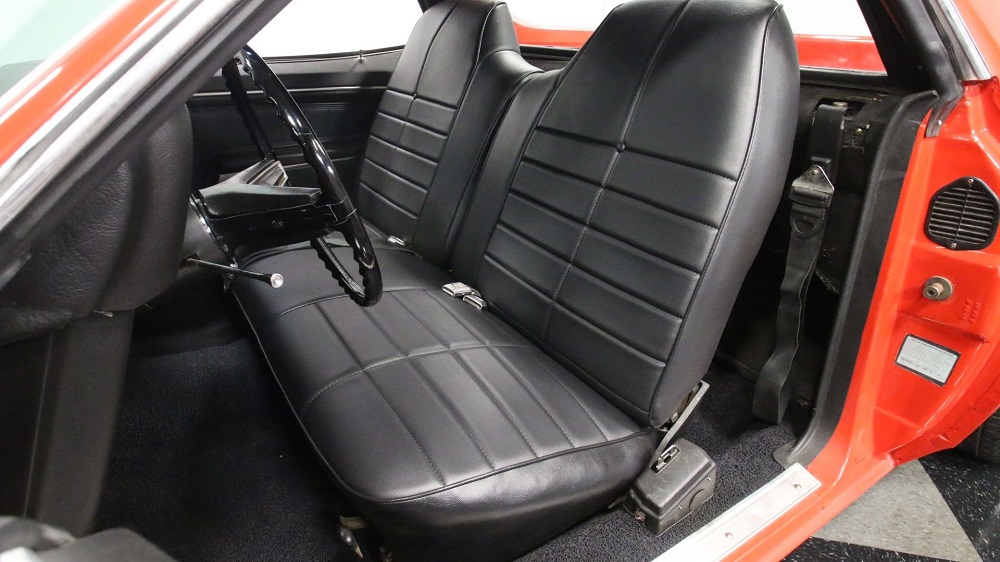 minimalistic appearance, though a sound system of your choosing could be easily installed. The aftermarket climate control system is functioning perfectly and will have no trouble warming and cooling the cabin as needed - its controls are seamlessly hidden below the dash to maintain an uncluttered look. The expansive bed area in back is covered in glossy red paint to match the exterior and the surrounding trim has been painted in silver to add a touch of customized distinction.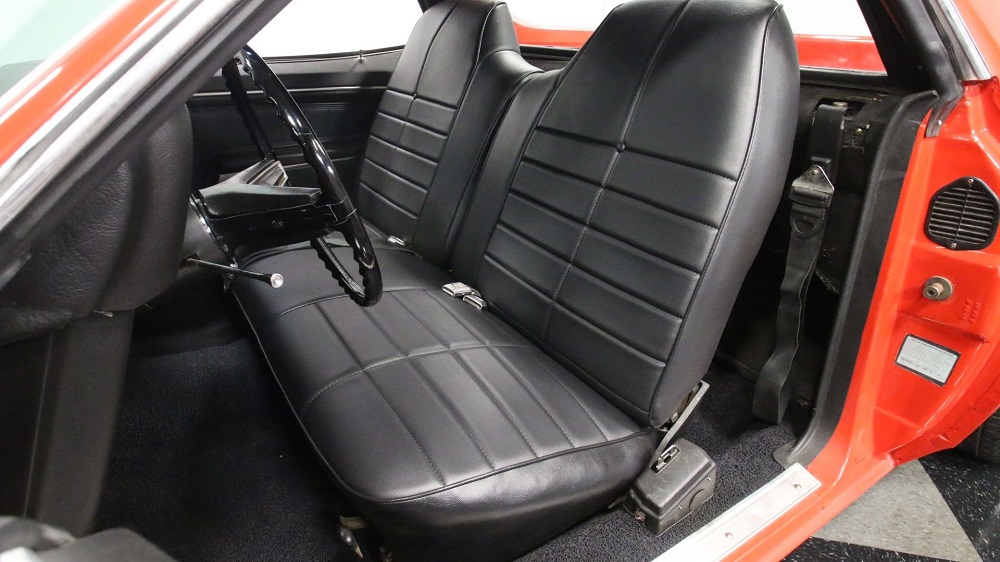 In addition to its timeless appeal, this Ranchero runs and drives nicely. It's powered by a 351 cubic inch Cleveland V8, a thoroughly respected vintage engine, that sits in a well-maintained bay, wearing proper blue paint on its block, air cleaner and valve covers and surrounded by a collection of fresh hoses. The motor pairs with a 3-speed automatic transmission that shifts with slip free precision to make for a very solid drivetrain - you'll have no qualms hitting the road just as frequently as you wish.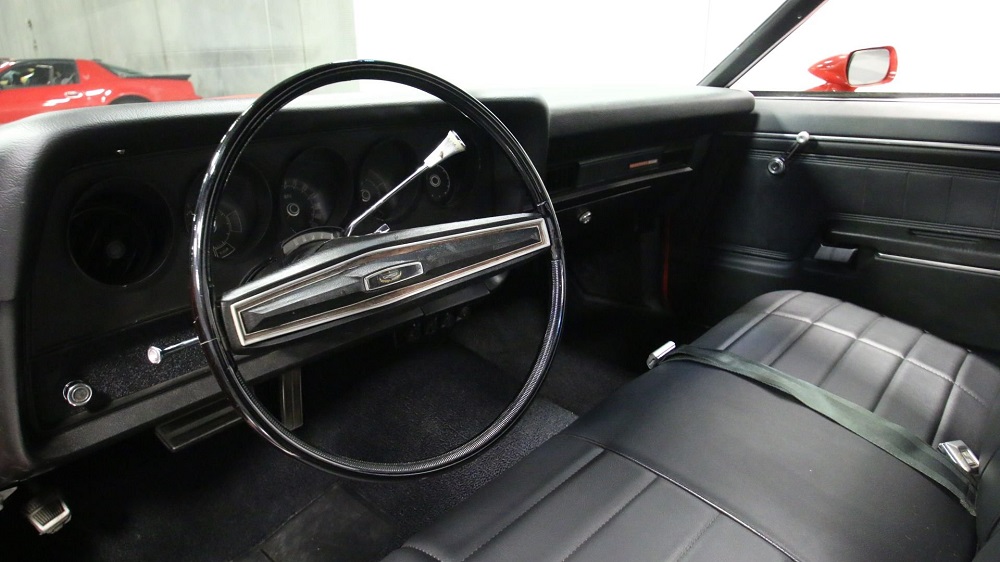 The power steering system now features a new pump and makes navigation easy, while power brakes that position discs up front offer low effort, fade resistant stops and, with coil springs in back, the ride is surprisingly smooth and quiet. A set of 14" Magnum wheels with spinner centers that are wrapped with Grand Am Radial GT tires cap off this classic's convincingly authentic appearance.