Well-known member
Staff member
administrator
Registered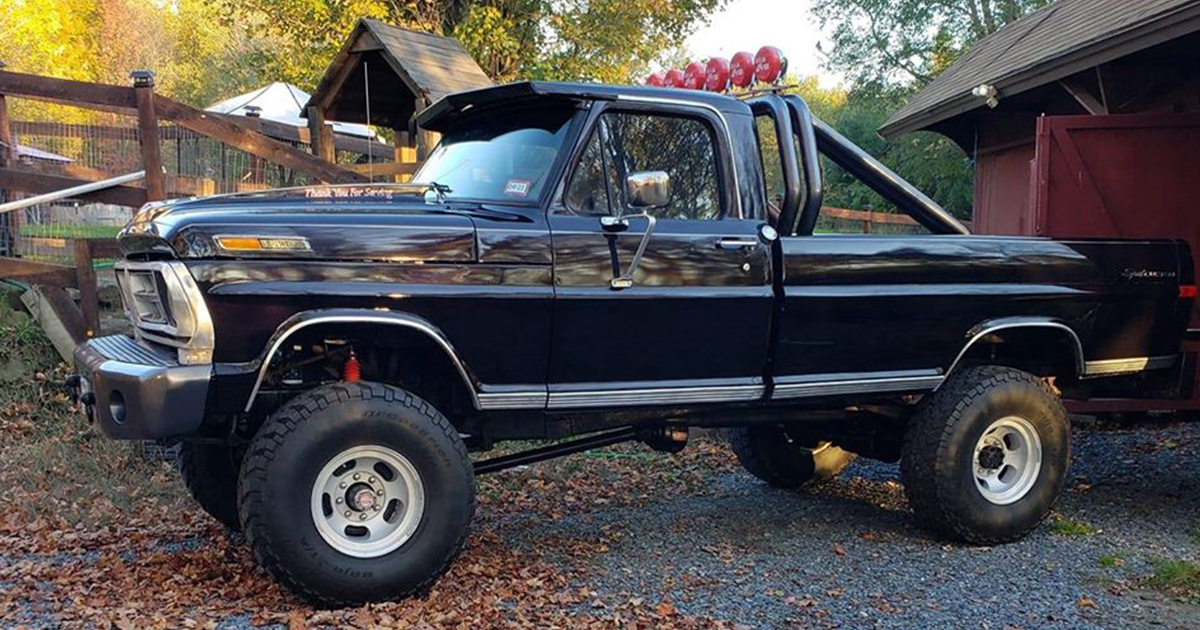 Meet Christine 71 F250 Highboy with a 3inch body lift and running 37's for now hope to have 38's or 40's on her. Stock 360 engine with a few bolt on mods such as edelbrock intake and carb headman headers 2 1/2 inch exhaust with glass packs. Black interior with a 96 Fseries seat 4 speed. JVC sirisxm radio with 6 inch kicker speakers and 200 watt amp. White faced gauges. Custom built bumpers the front is off a 90's F650 and the rear is all made. Cowl induction hood that I build out of the Factory hood,double double roll bar.
Says:
Aj Gelsi
(Owner)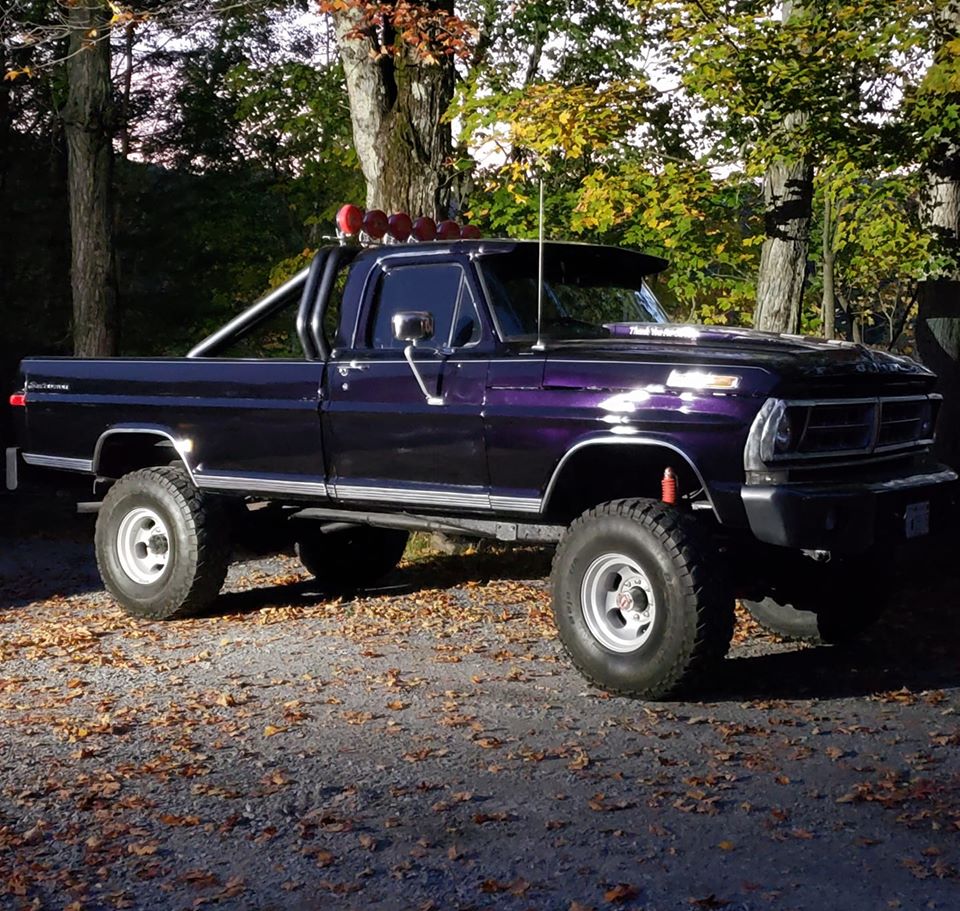 The paint is B/C Amethyst Black Crystal with a black primer sealer under it to really give a flip flop paint. Gun metal grey for the Bumpers and roll bar Manual brakes and manual steering, steering will be upgraded as well as new rear springs in the spring. Brought home in june of 18 and was done may of 19. Real fun driver absolutely love this truck. Definitely not a show truck truck just a clean fun driver.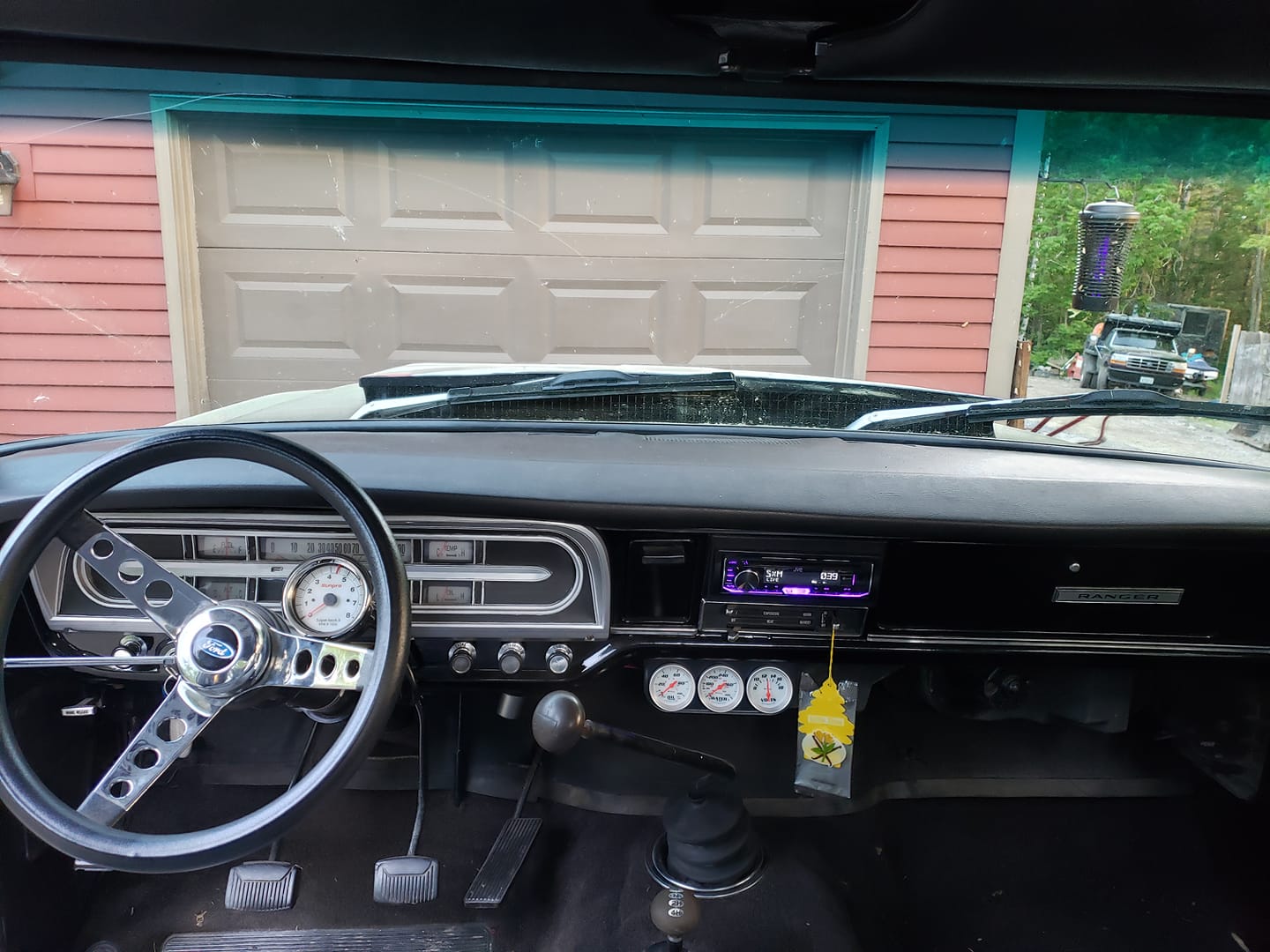 The vinyl on the Hood is my tribute to all the military men and women that have served that allow us to build and drive and live our dreams!