Well-known member
Staff member
administrator
Registered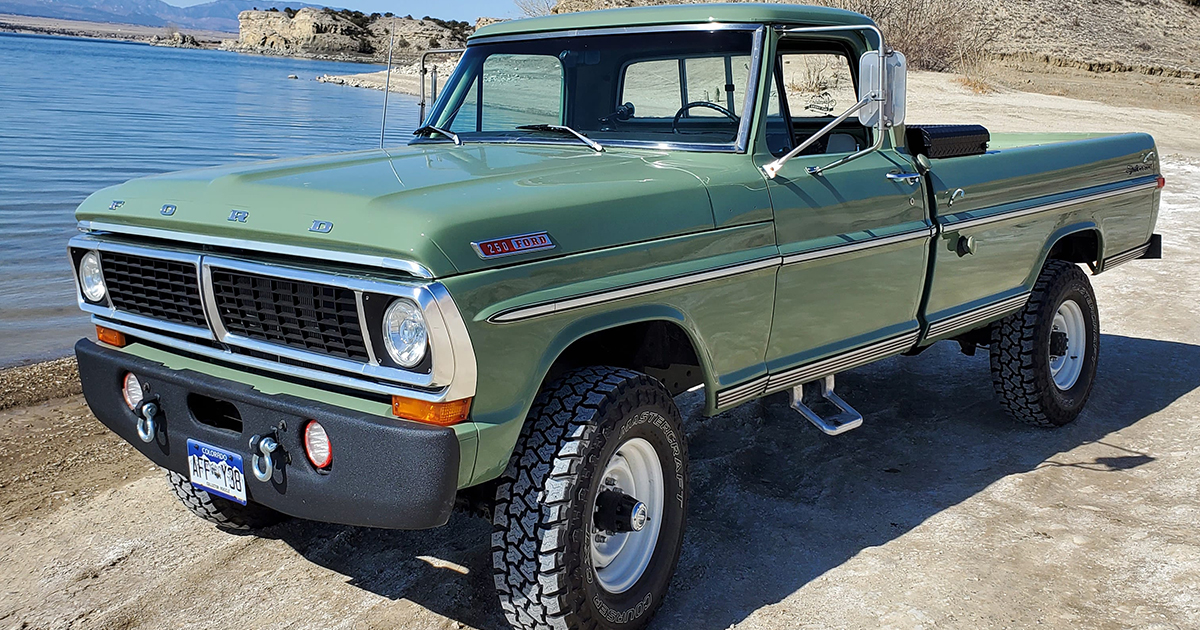 For starters, meet "Major Tom"! My truck started out life as a 2 wheel drive and Colorado native. I bought the truck from the 2nd owner out of Salida, Colorado. The truck originally came equipped with a 360 2bbl and a T18 4-speed manual transmission, drums in a four corners and manual steering. The motor was tired but made the 3 hour drive home like a champ. I always wanted a Bumpside Highboy, so now the work begins!
Says:
Chris De Lair
(Owner)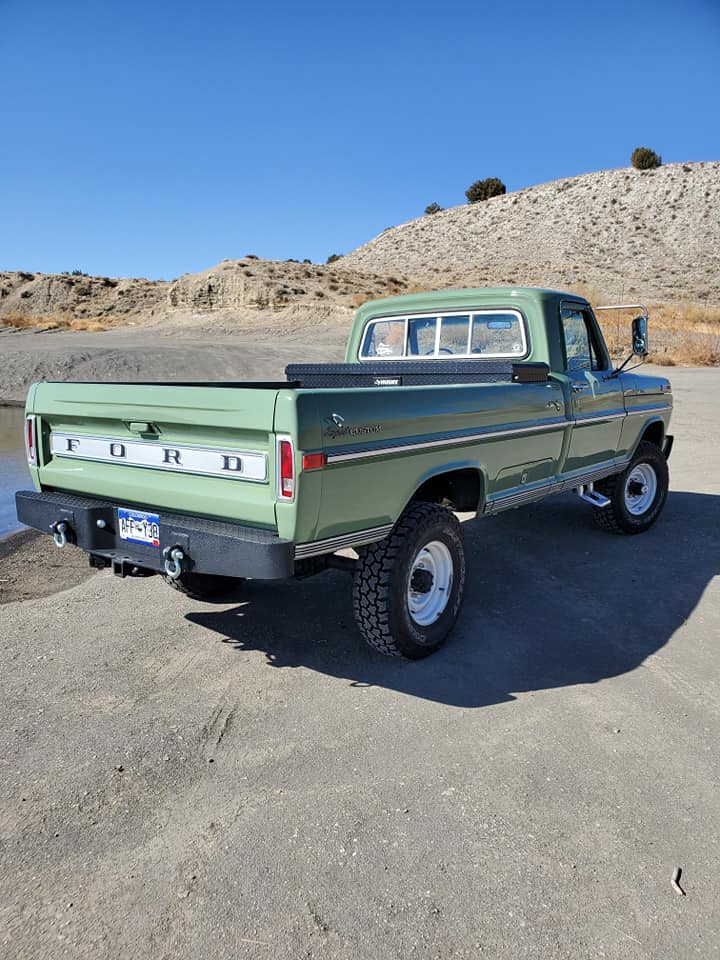 The donor Highboy was a 1976. It came equipped with an open knuckle dana 44HD with front disc brakes and power assist steering. The Highboy drove surprisingly well for being beat up. I bought it out of Denver, Colorado.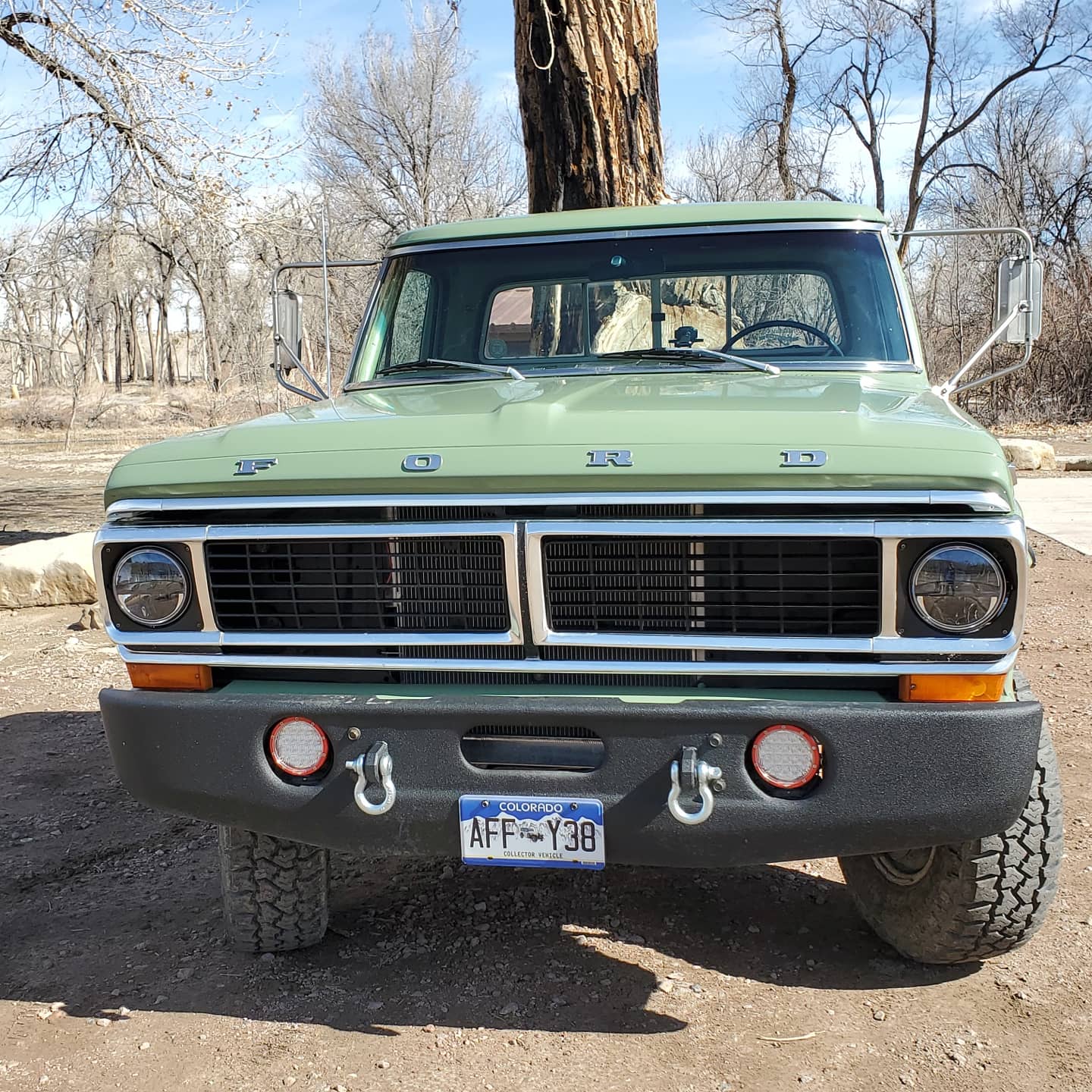 Completely body swapped my 1970 F-250 onto the 1976 4x4 frame. The FE 360 and 4-speed are long gone, now it's powered by a big 460 V8 and a C-6 automatic transmission. Has Sanderson headers and dual 2.5 exhaust with Thrush Welded mufflers. Sounds great and drives good! Gets compliments all the time.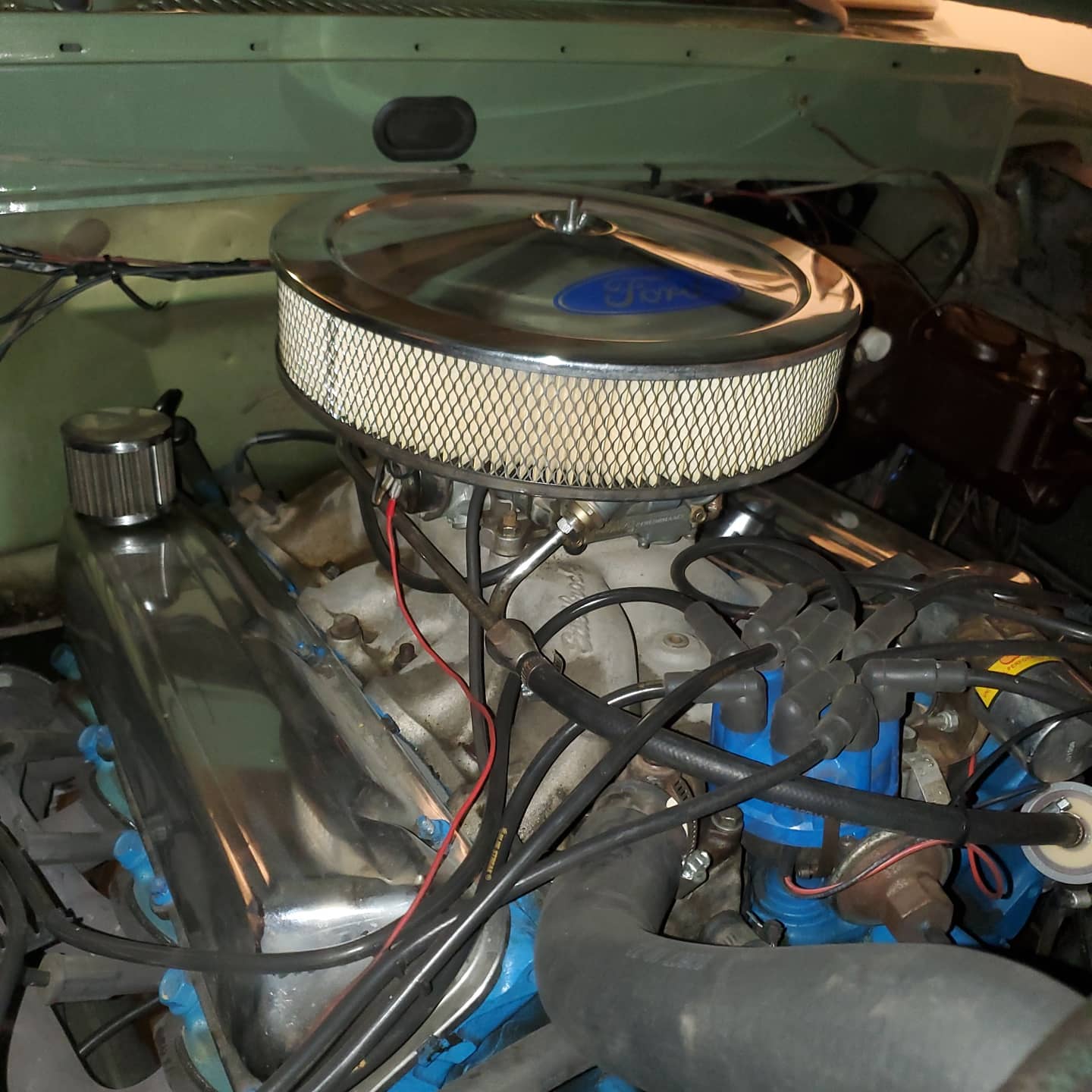 The truck was painted Ford Boxwood Green. Sitting on LT255/85r16 Mastercraft CXT's and factory height. My truck was originally a Camper Special Sport Custom and sports the original 3 arm west coast mirrors.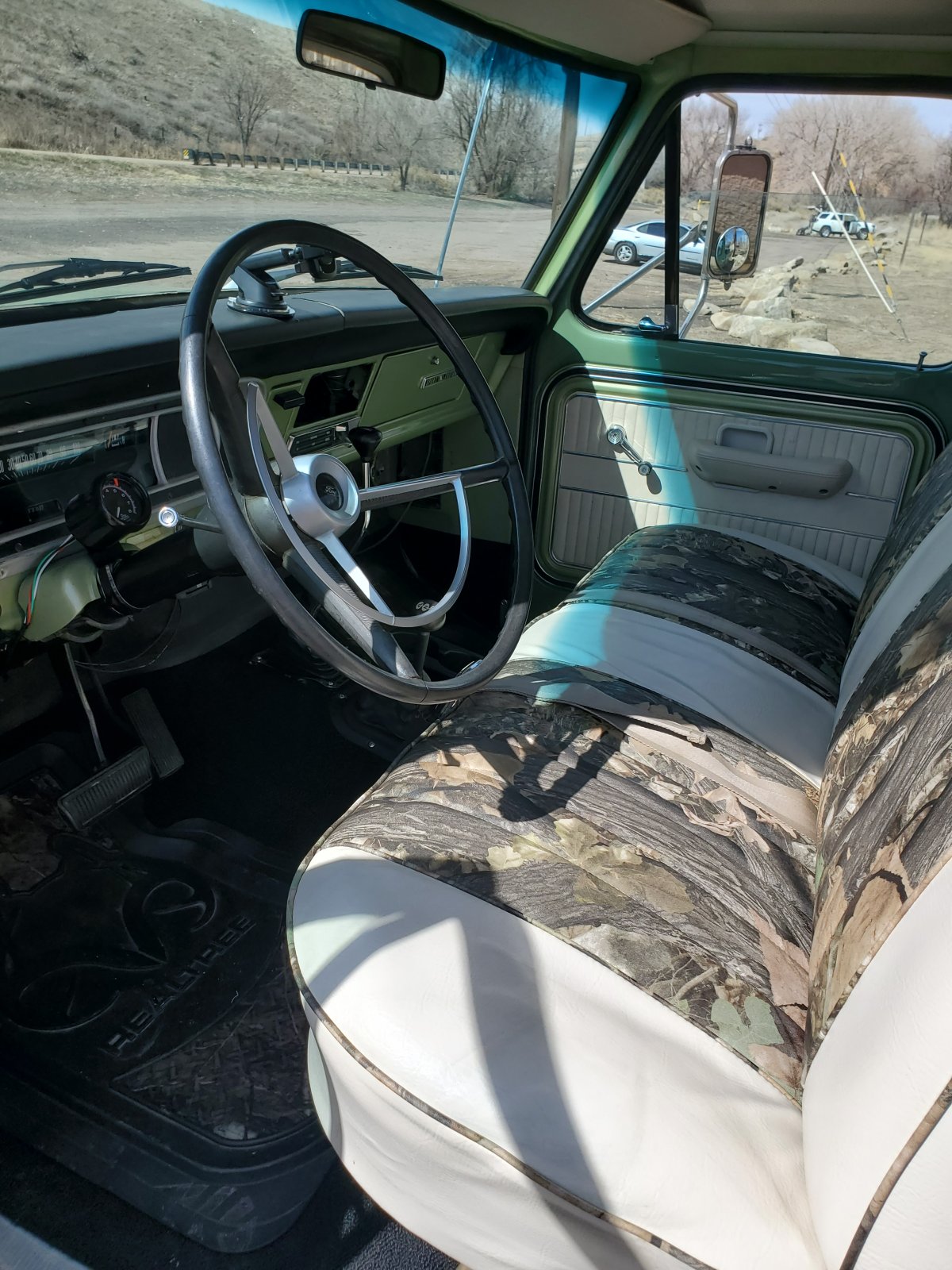 Front bumper came off a Ford Louisville, modified to fit. Has D-Shackles and LED off road lights mounted in the bumper. The rear bumper came off a 80s Ford truck and modified with D-Shackles and a receiver hitch welded to it. Both bumpers are Raptor lined.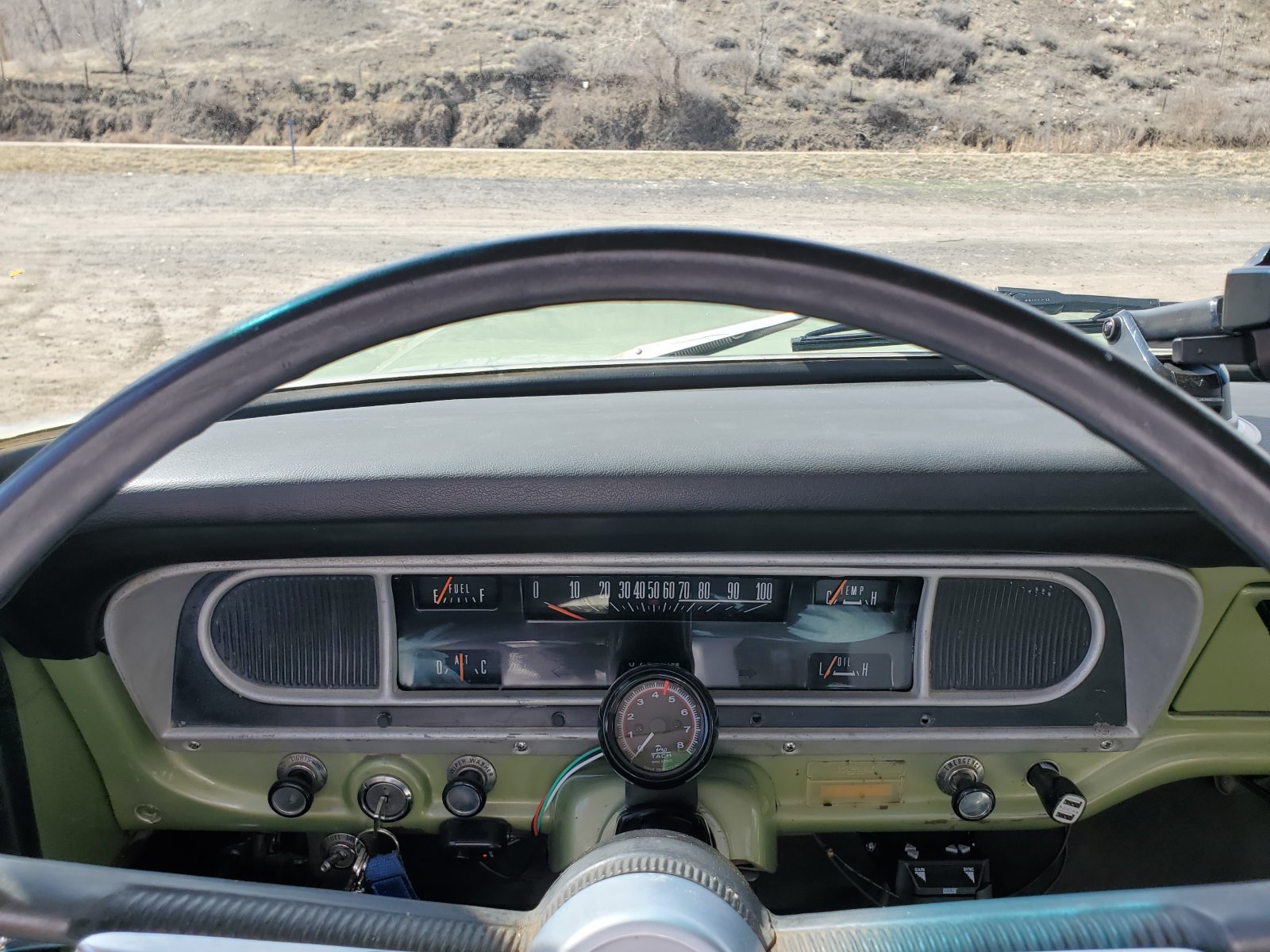 The interior sports the original bench seat that was custom reupholstered two tone with camouflage and white vinyl. Black carpet. Lokar floor shifter and the NP205 transfercase lever.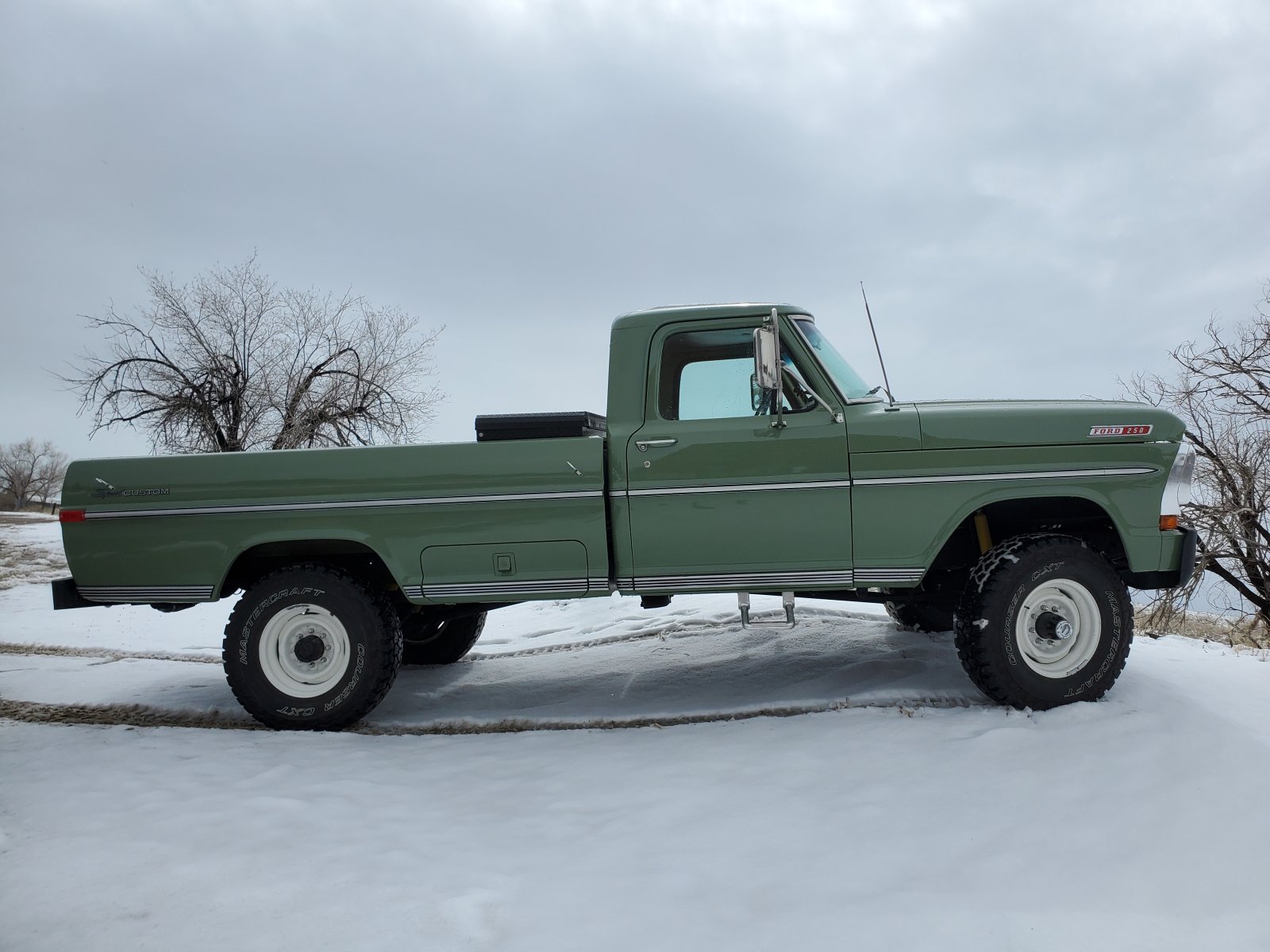 Major Tom is a daily driver and not a show truck, he's not perfect. I enjoy making memories every time I get behind the wheel and drive. Adventure is out there!