Well-known member
Staff member
administrator
Registered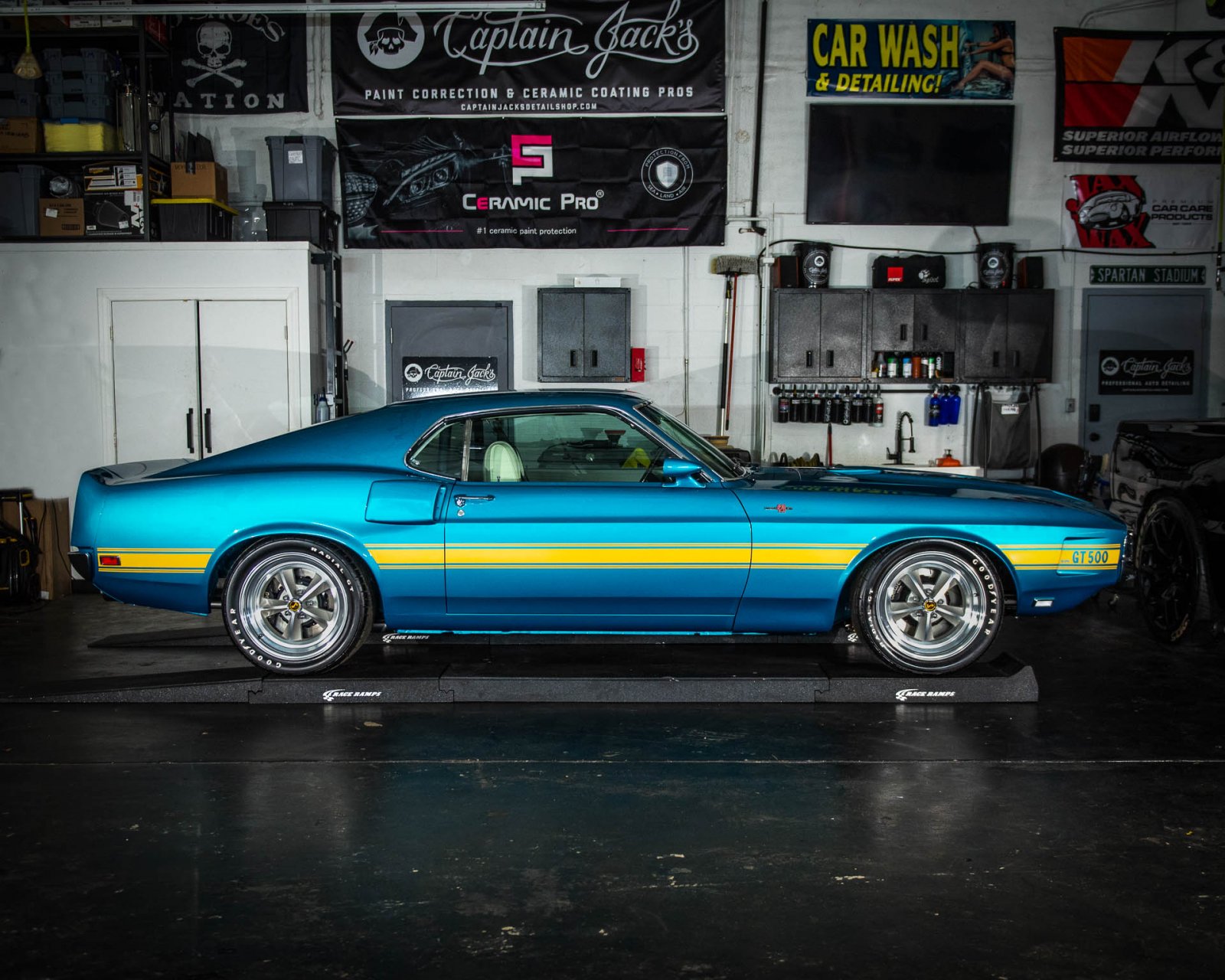 It's a 1969 Shelby GT500 Respec with Gulfstream Aqua paint and white interior which is pretty rare (Marti Report in the photos) that was restored over the course of last year by our company, Classic Design Concepts in Milford, Michigan (https://classicdesignconcepts.com/). We built this car with the plan to "Re-spec" (hence the name) the car tastefully with modern components to make the car more enjoyable to drive. In our opinion, too many of these cars get restored and stored in the garage to only get towed to a show or two a year. We wanted to reinvigorate the love for these cars by making a car that was enjoyable to drive on today's roadways without loosing any of it's original charm. This car is a driver, not a pro-touring track weapon or a restomod trying to be a latemodel car that gets all of the modern technology distractions.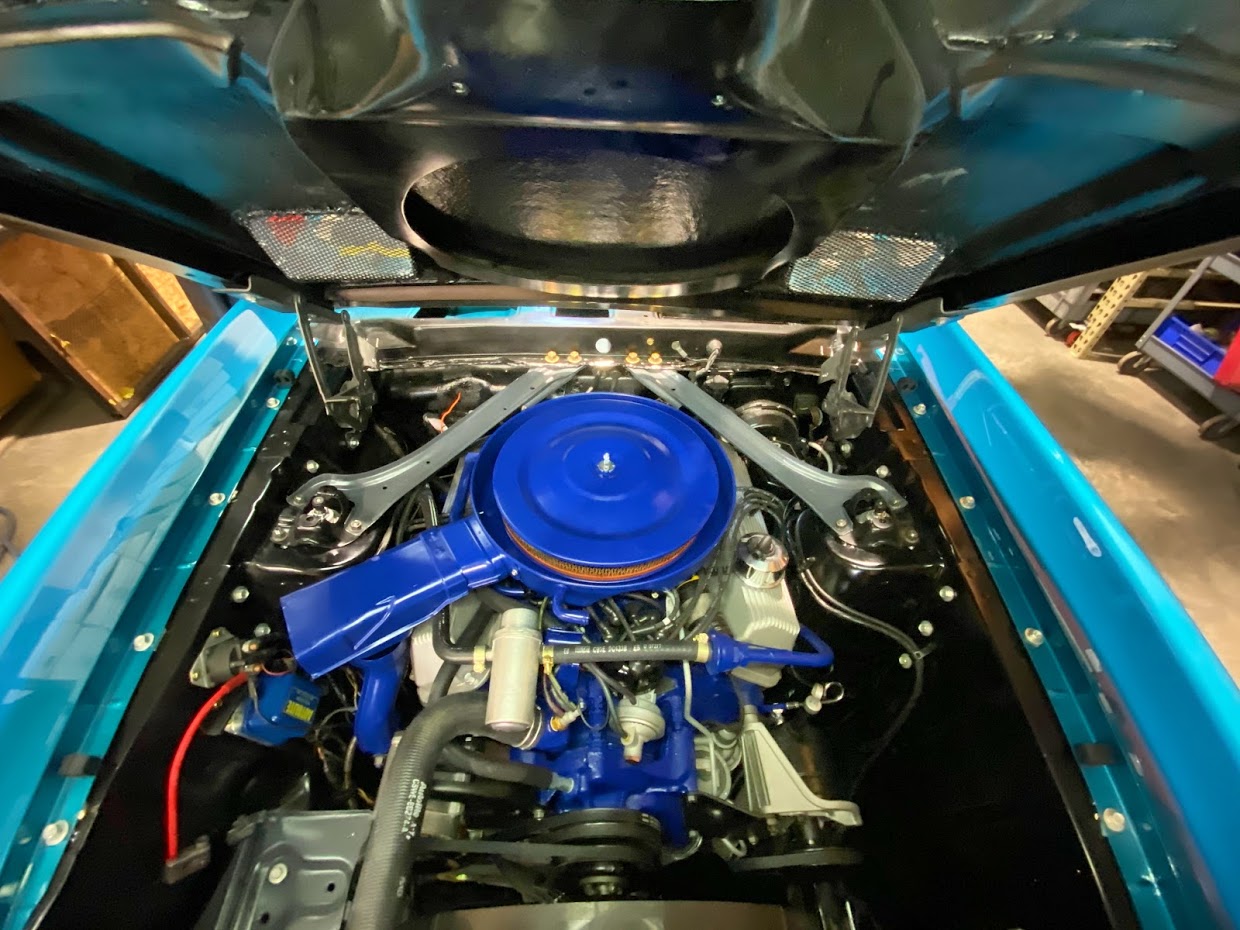 We disassembled the car and sent it down to Browns Auto Body Services in Louisiana, Missouri. The team at Brown's (http://www.brownsautobodyservices.com/) are classic Ford gurus, they know how to properly paint a car to concours level perfection. After the body and panel gaps were made perfect the car was painted the original Gulfstream Aqua color.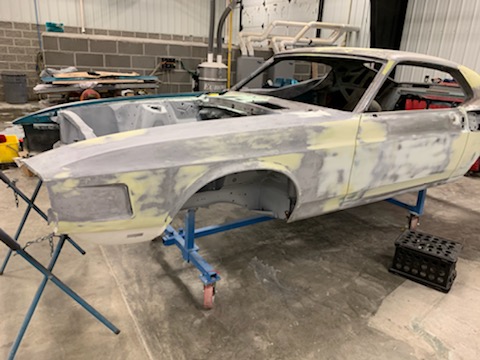 While the motor was out of the car we restored it to concours level details but with a twist. We ditched the original carburetor in favor of a Holley Terminator Stealth EFI setup (https://www.holley.com/). This setup is super slick looking. It comes finished in a classic gold color that looks like an original carb. This is all hidden underneath the OEM air cleaner and snorkel for an original looking engine bay.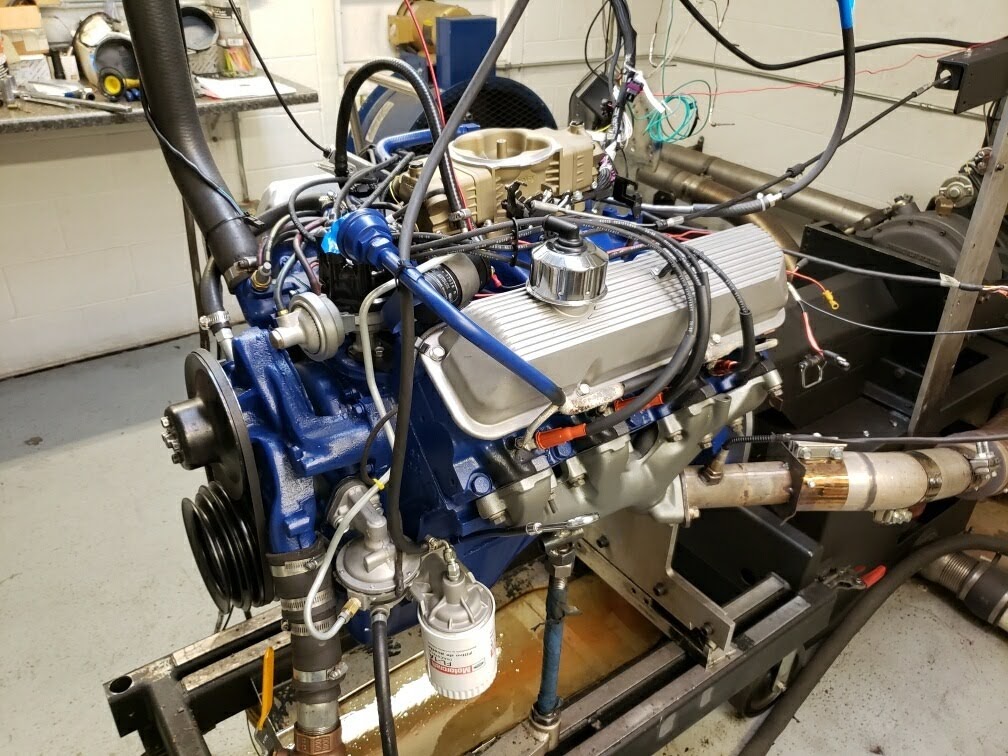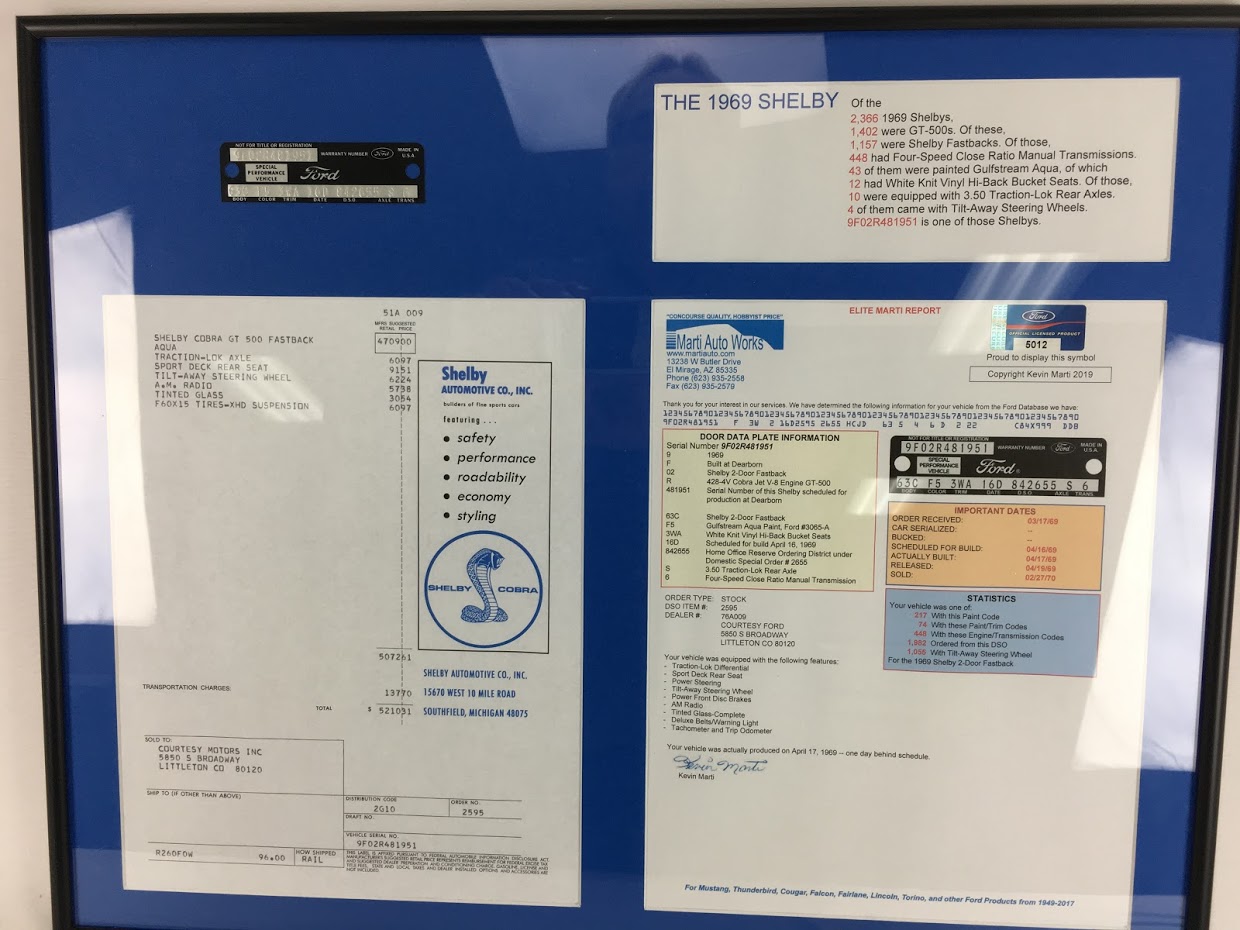 We swapped the original 4-speed toploader transmission for a modern Tremec TKO 5-speed transmission (https://www.tremec.com/). The smoother shifts and much welcomed extra running gear have a greatly improved the cars road manners. The new-age transmission interfaces with the old-school 428CJ via Modern Driveline Components (https://www.moderndriveline.com/) who offer complete conversion systems.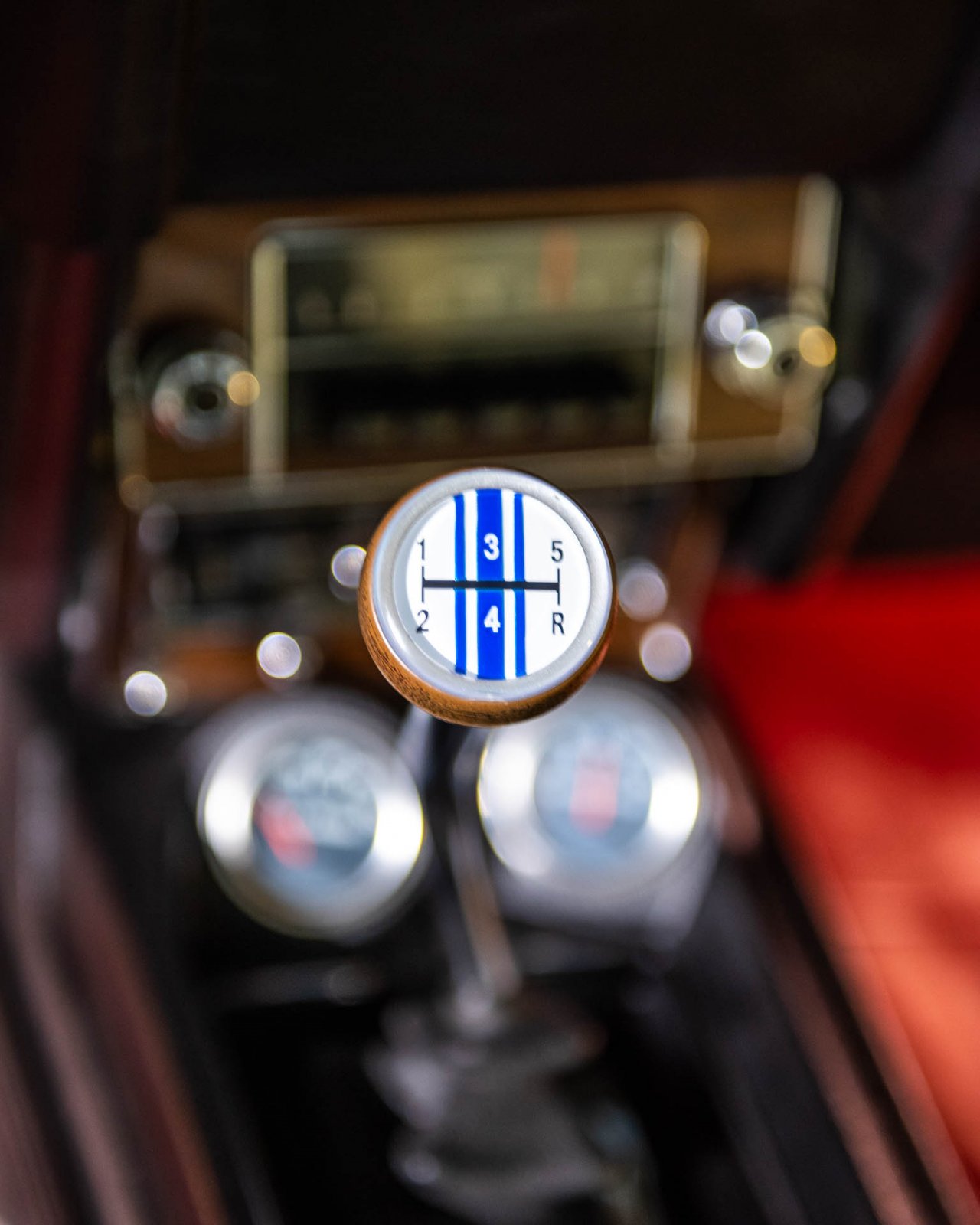 The cars suspension has been replaced with the RideTech Coilover System (https://www.ridetech.com/). Obviously, this greatly improves the handling and makes the car more enjoyable to drive. We also wanted to have adjustable ride height so that we could achieve that perfect stance we were after.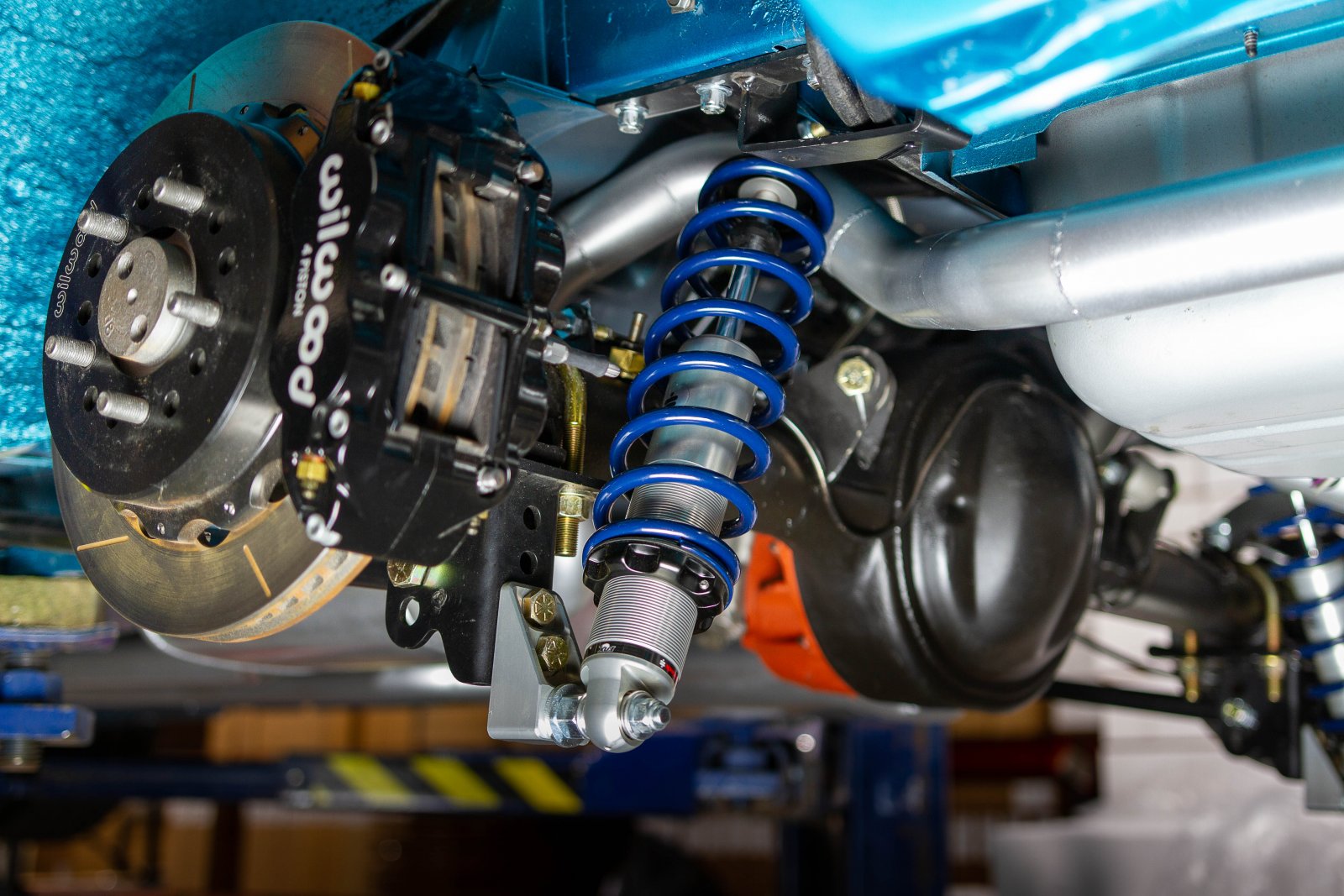 The Shelby also received a set of Wilwood 4-Piston Disc Brakes in all around (https://www.wilwood.com/). This is a must do upgrade when driving on today's roads with modern cars.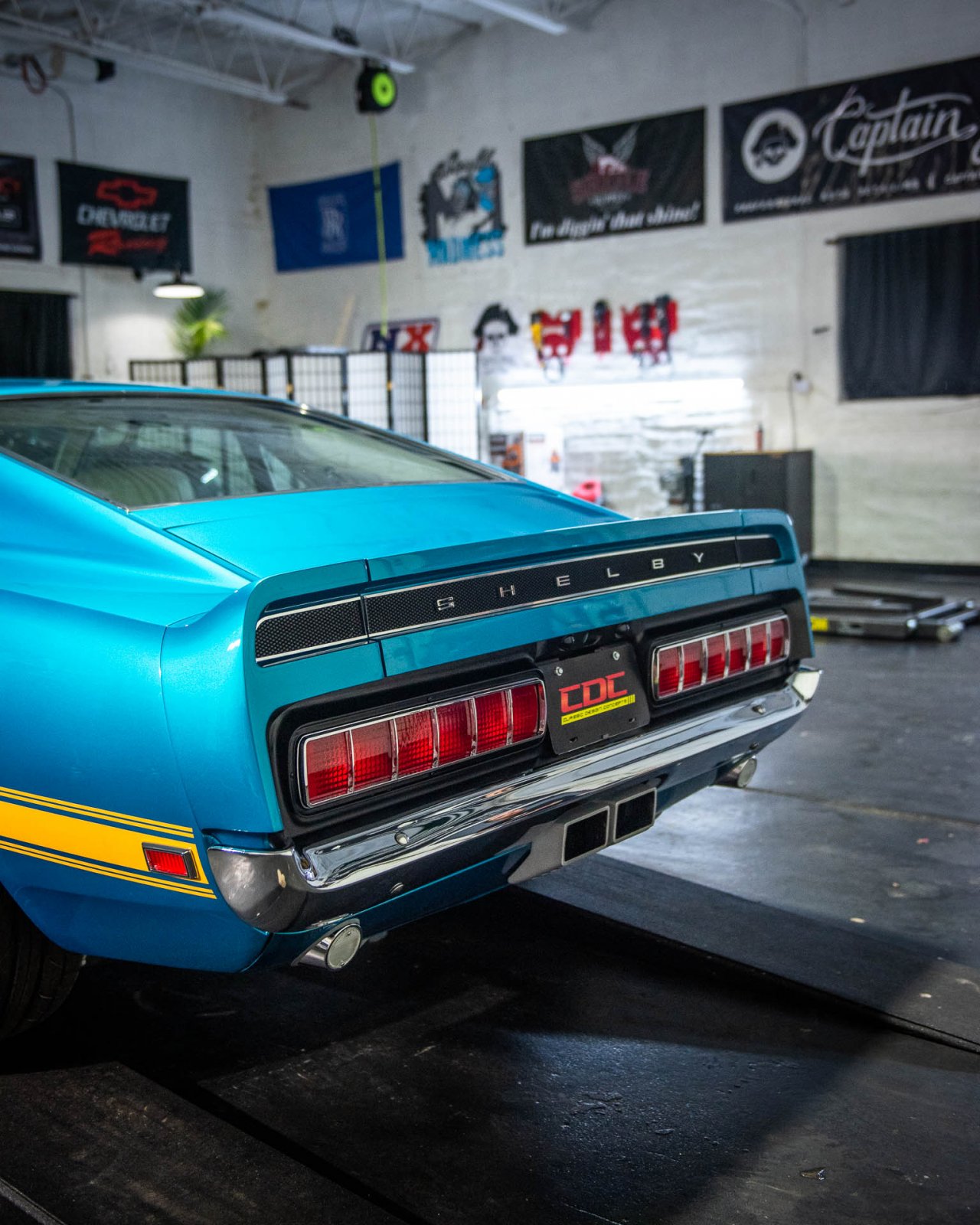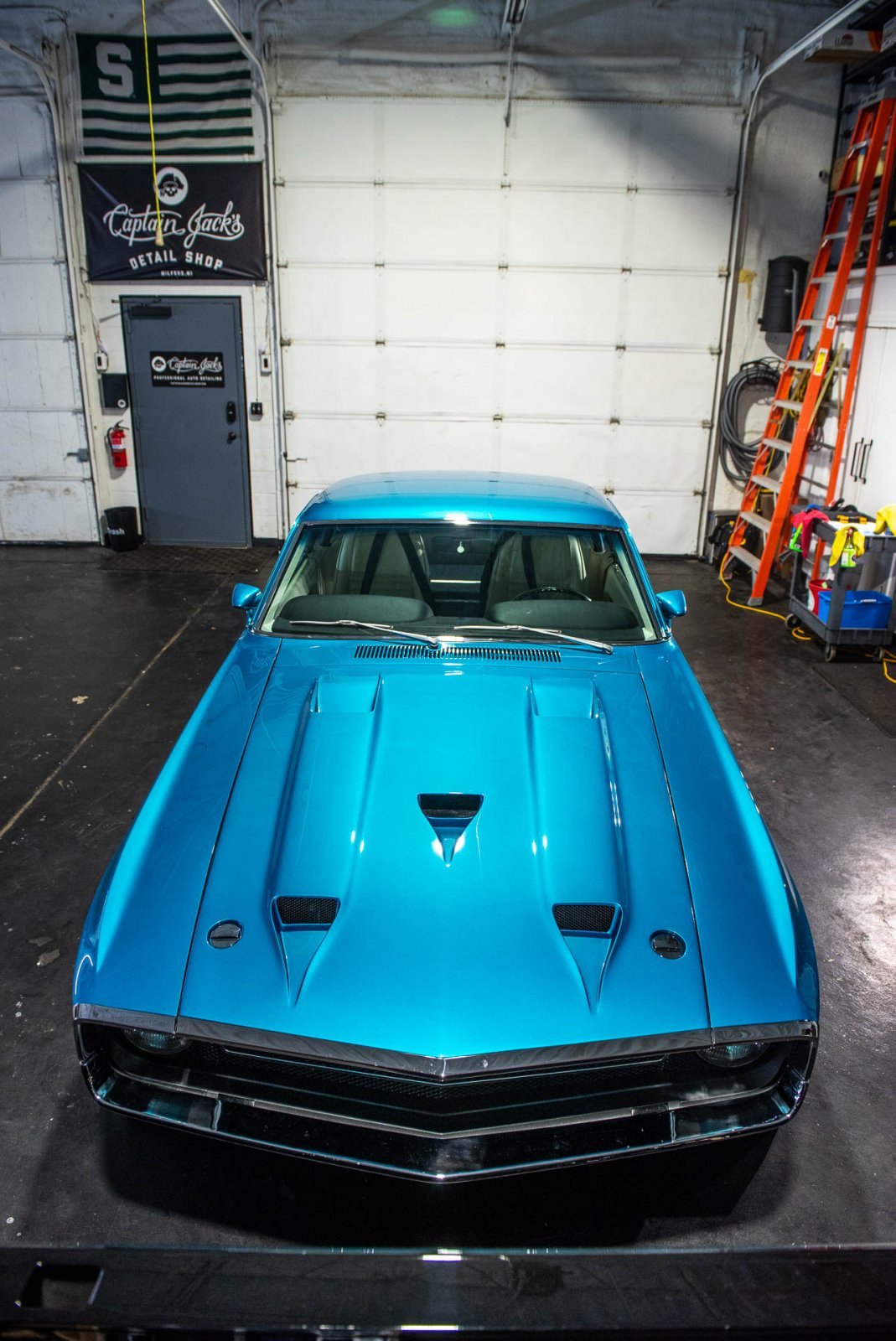 Wheels are from Legendary Wheels (https://legendarywheel.com/) and are their LW69 model in 17". We did some custom machining to the wheels to make them look more similar to the originals and widened the wheels to 9.5" in the rear. The wheels are all wrapped in a modern radial tire with the sidewalls shaved and re-lettered with a nod to the original "Polyglas" tires that the car came with originally.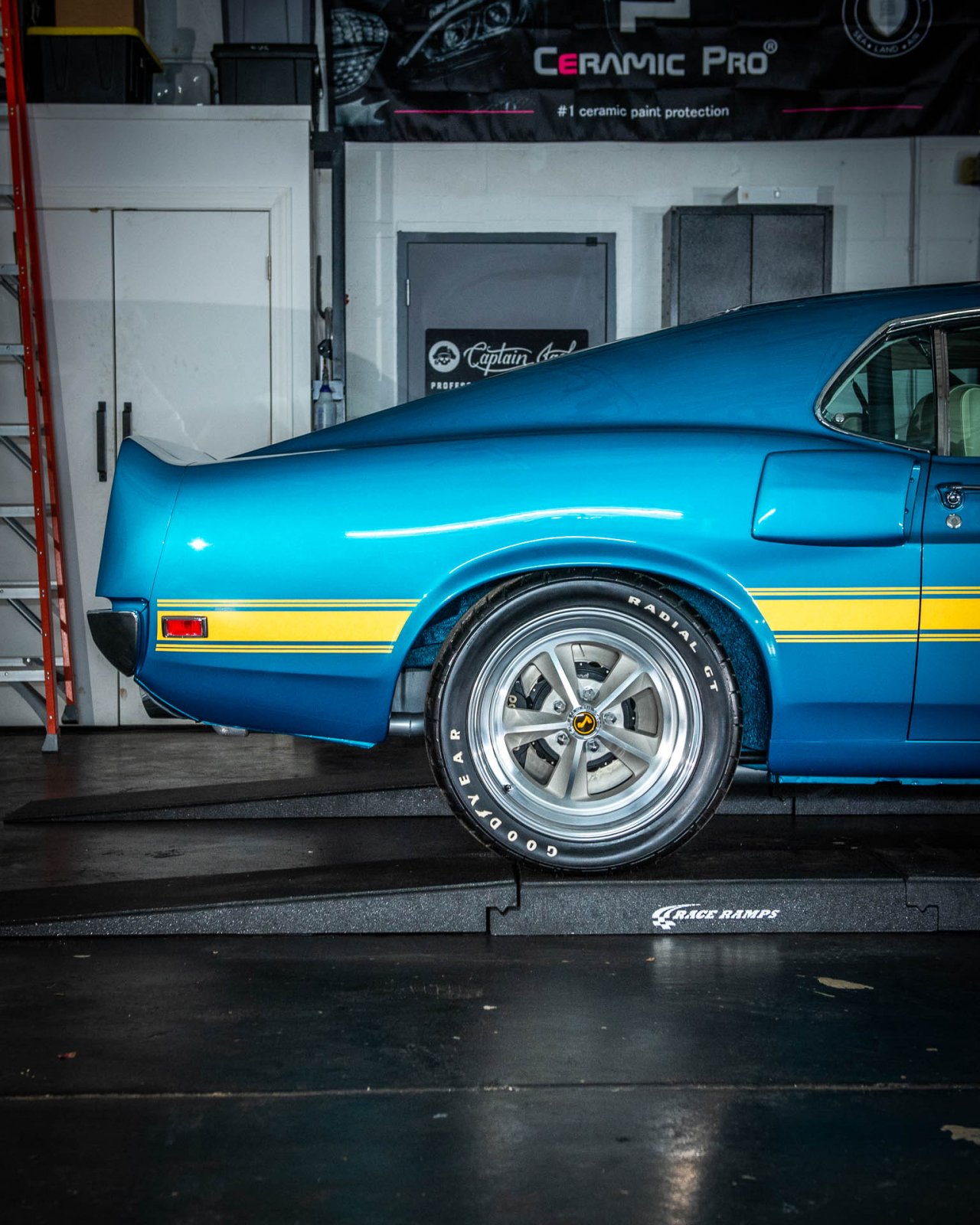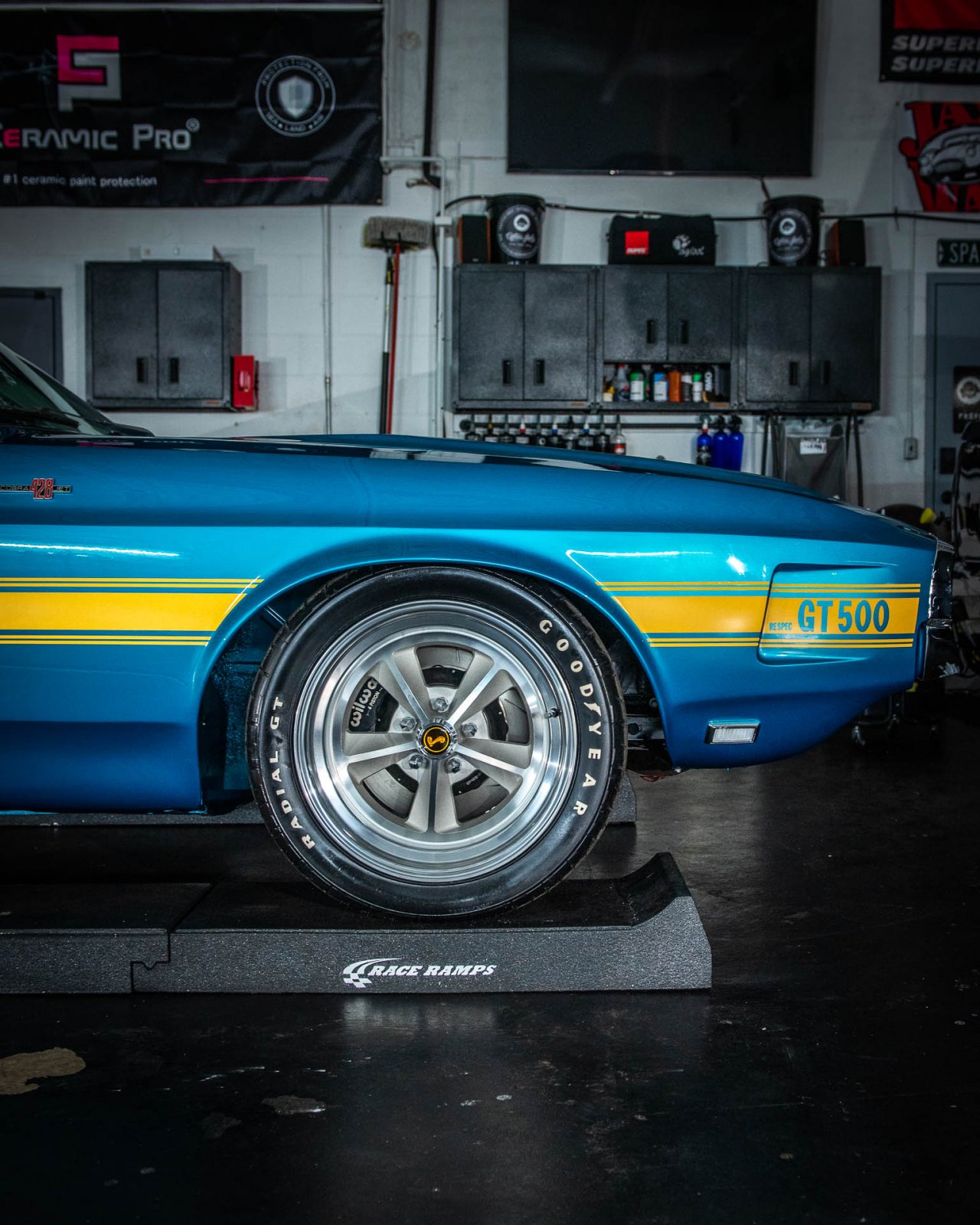 The car made it's debut at SEMA 2019 in Las Vegas, a few weeks later went to Muscle Car and Corvette Nationals show in Chicago and most recently at Detroit's Autorama. Much more driving and showing of this car to come in 2020 once the weather clears up here in the Detroit area.


IG: https://www.instagram.com/RespecYourElders

FB: https://www.facebook.com/groups/ReSpecYourElders

CDC https://www.instagram.com/ClassicDesignConcepts

CDC FB: CDC- Classic Design Concepts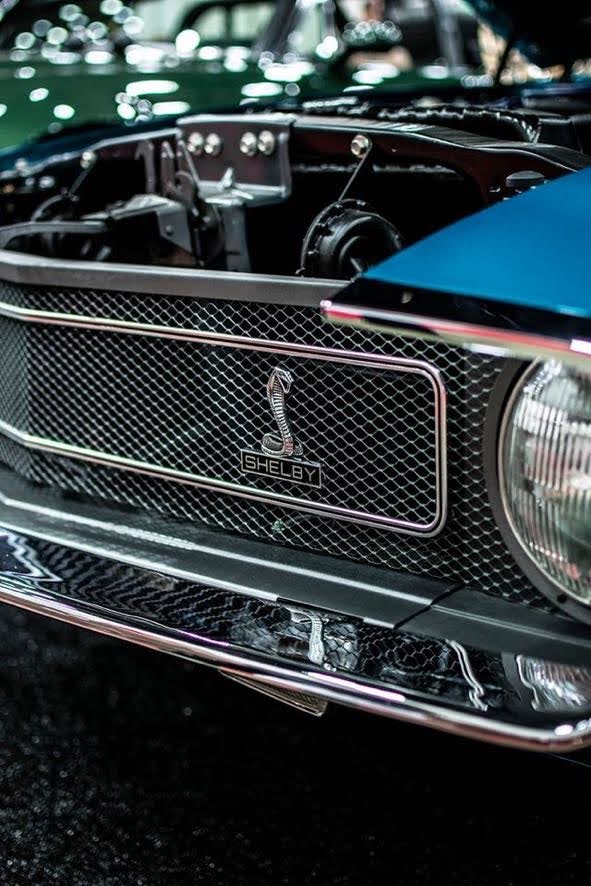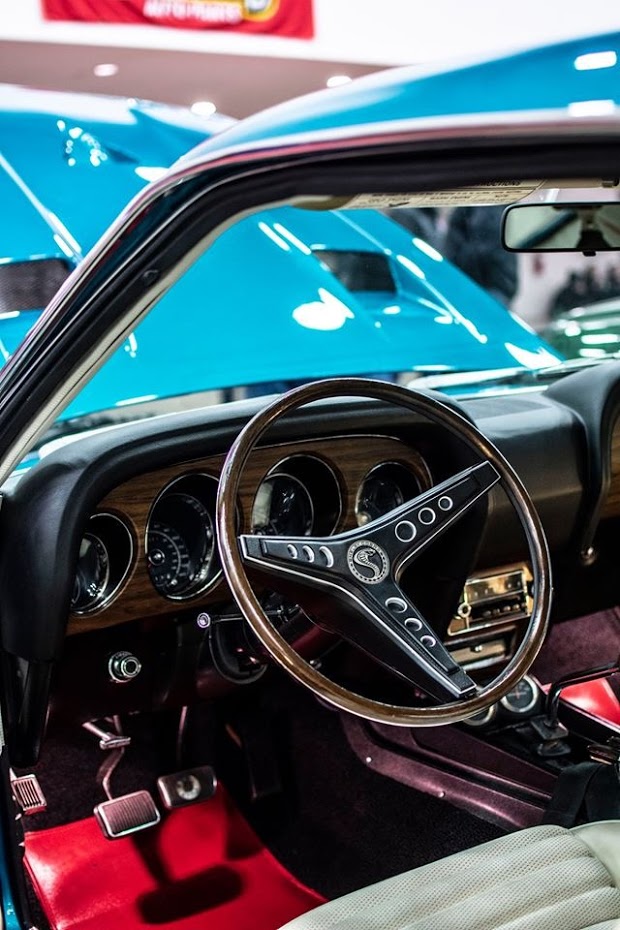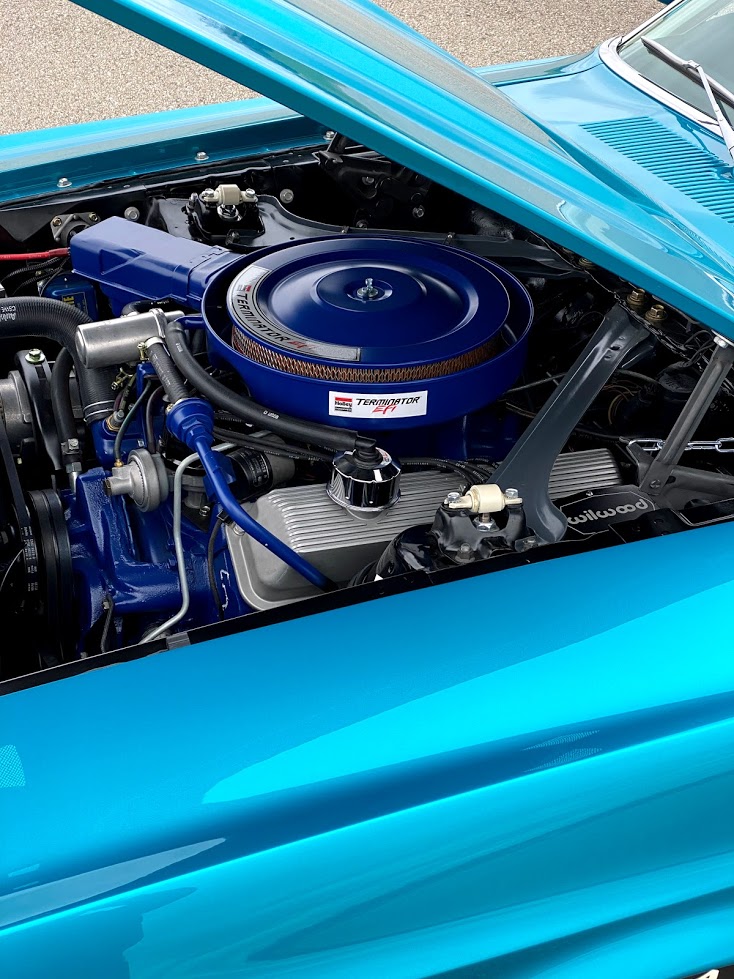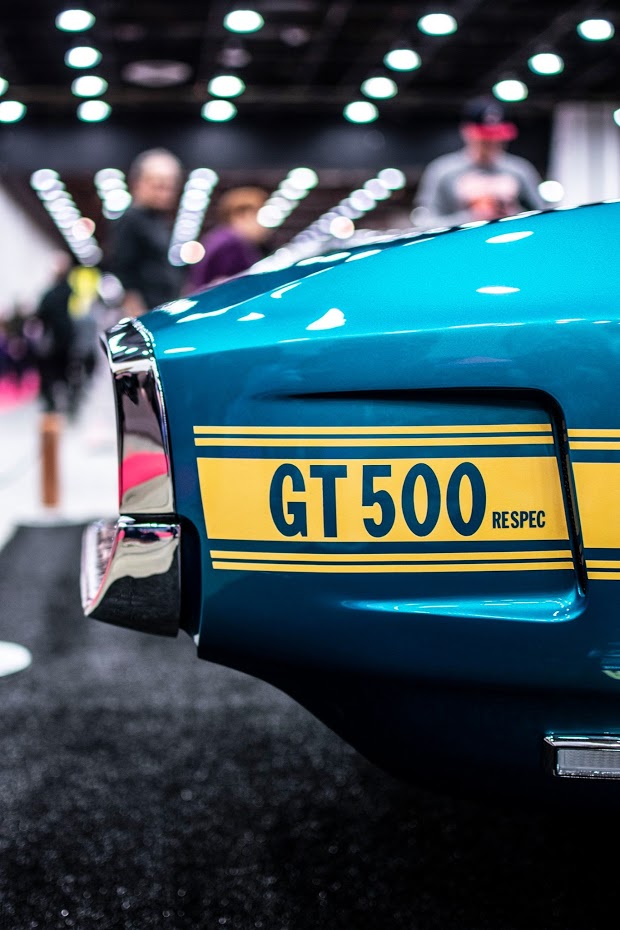 Thanks for the interest in the car and let me know if you have any other questions about the car!

Travis Huisman | CDC
E:

[email protected]
Last edited: