Well-known member
Staff member
administrator
Registered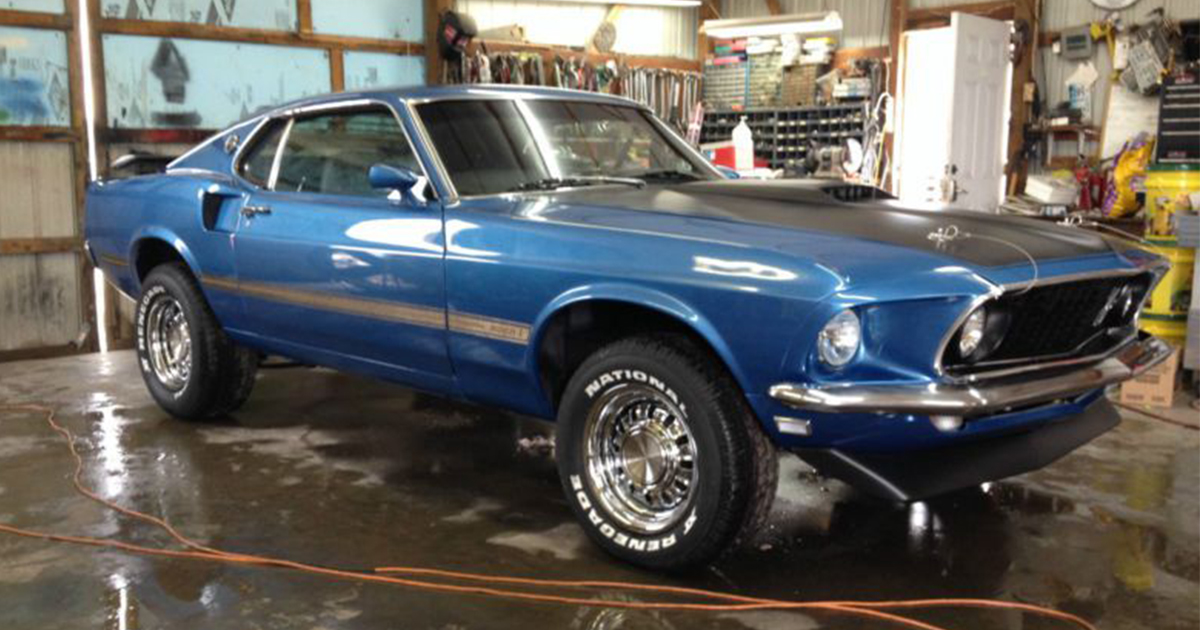 FOR SALE 1969 FORD MUSTANG MACH-1. FINISHED THIS CAR ABOUT A YEAR AGO , YOU CAN LOOK AT THE PICTURES TO SEE THAT
THE CAR WAS BUILT RIGHT.
HERE IS SOME OF THE SPECS OF THIS CAR, THIS CAR HAS ALMOST ALL THE ORIGINAL PARTS INCLUDING THE CHROME, THE GLASS,
THE INTERIOR, EXCEPT THE SEAT COVERS AND HEAD LINER AND CARPET.
IT HAS THE ORIGINAL AM-FM -8TRACK PLAYER THAT WORKS. THE ORIGINAL STERING WHEEL. NO RUST ,ALL NEW SHEET METAL WAS
REPLACED WHERE THERE WAS ANY SIGNS OF RUST.
THE ORIGINAL ENGINE MUST OF GOT HOT BECAUSE THE BLOCK WAS CRACKED, SO WE DECIDED TO ORDER A NEW CRATE 306 FORD
RACING MOTOR TO PUT IN THE CAR, WHICH STILL HAS A FACTORY WARRANTY WITH IT.
IT HAS A SUMMIT 4 BBL 750 CARB
ITS A ORIGINAL 4-SPEED CAR FROM THE FACTORY
MALLORY DISTRIBUTOR AND IGNITION SYSTEM IS ON THE CAR
HAS A 9" POS TRACK WITH 355 GEARS.
THE MOTOR ALONE IS 340 HP/310 FT-LBS TORGUE
HAS FORD RACING X ALUMINUM HEADS
HYDRAULIC ROLLER CAMSHAFT
2-YRS /24000 MILE FORD WARRANTY