Well-known member
Staff member
administrator
Registered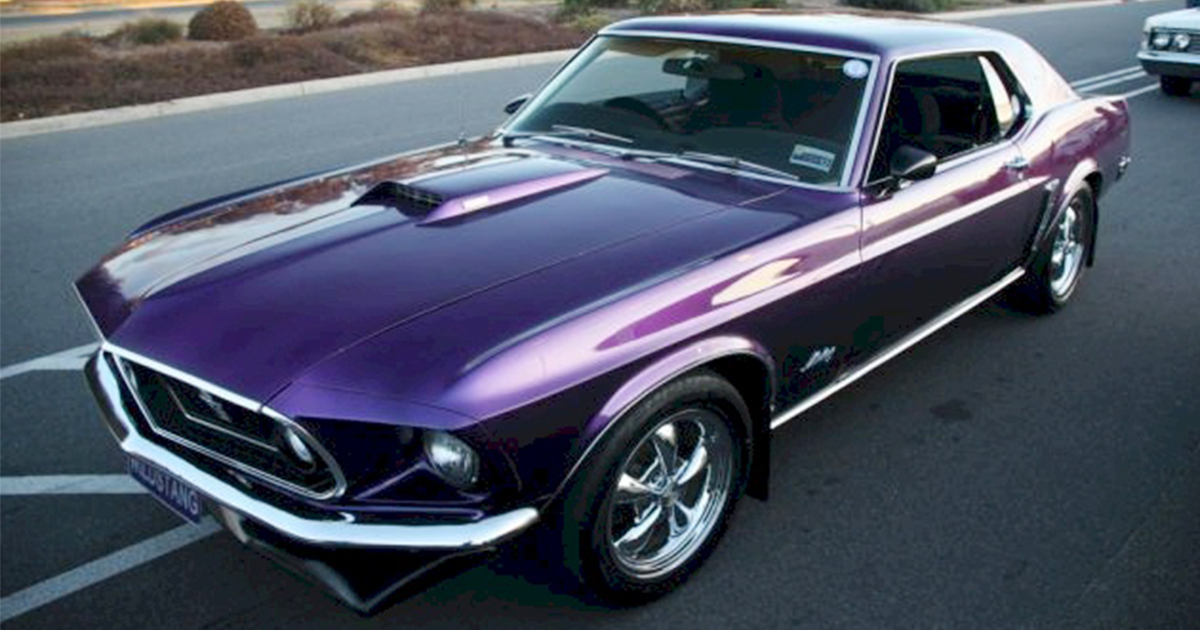 Check out this Wild Violet 1969 Mustang hardtop from Tracey Russell from Adelaide, South Australia. Tracey tells us, "Growing up as a child with Grandparents who were founding members of the Studebaker Club in Western Australia, did a lot for my interest in American Classics. They also had service stations and I was always playing with dinky cars on a road mat/carpet.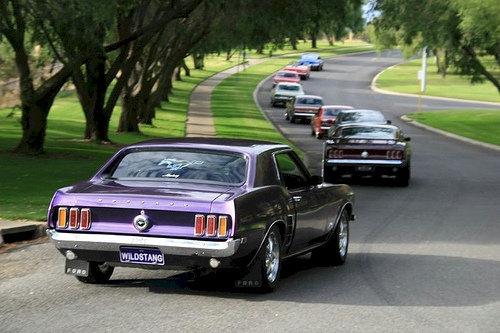 I fell in love with the 'pony car' at a young age and always said I would get one... come Mid Life Crisis and Woolahhhh There she is! Imported originally from the US to Queensland and restored from a Champagne Gold / Nugget Gold trim to the XY GT colour of Wild Violet. She appealed to me instantly and I fell in love. Purchased from South Australia by a girl who brought her from Qld and then I shipped her home to Western Australia.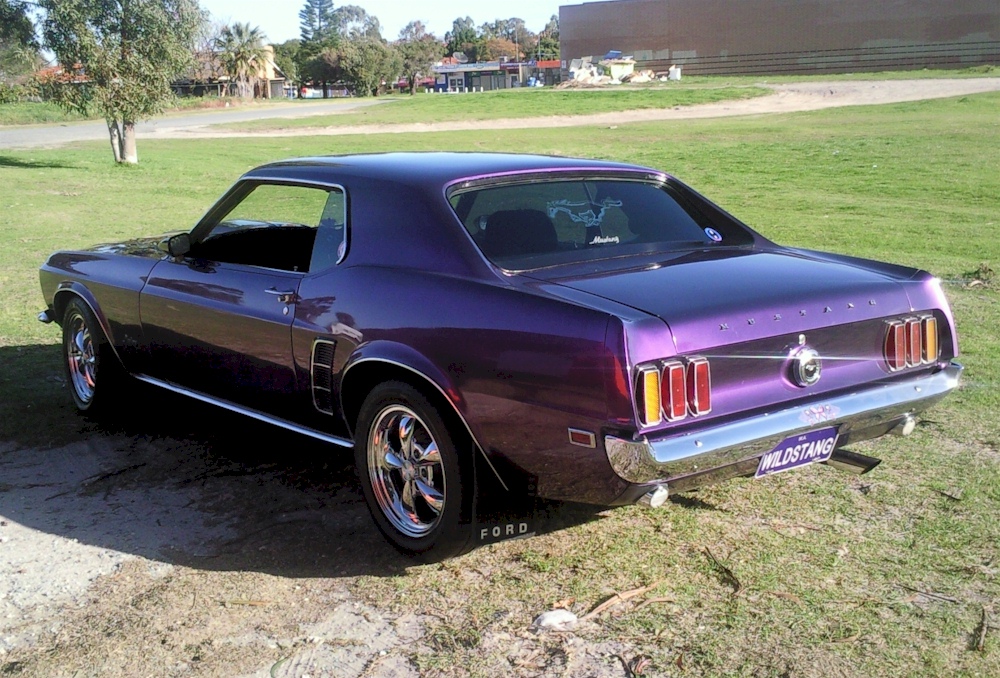 Joined the MOCWA and became a committee member and learnt more about the passion. Moved to SA in Nov 08 as the 'car scene' here is huge. Although missing the Motorplex and being in a drag crew for a '66 Stang... Racestang! So here we are two and a half years down the track and doing her up bit by bit. I have made a few modifications like mags, extractors, interior etc. - not to mention the odd mechanical hick ups of an ol' gal. But all in all I could never sell her even though she does turn heads being so WILD. So Wildstang and I are in love and my children are waiting for the day to fight over the ownership! hehe Drive safe and happy cruzin."