Well-known member
Staff member
administrator
Registered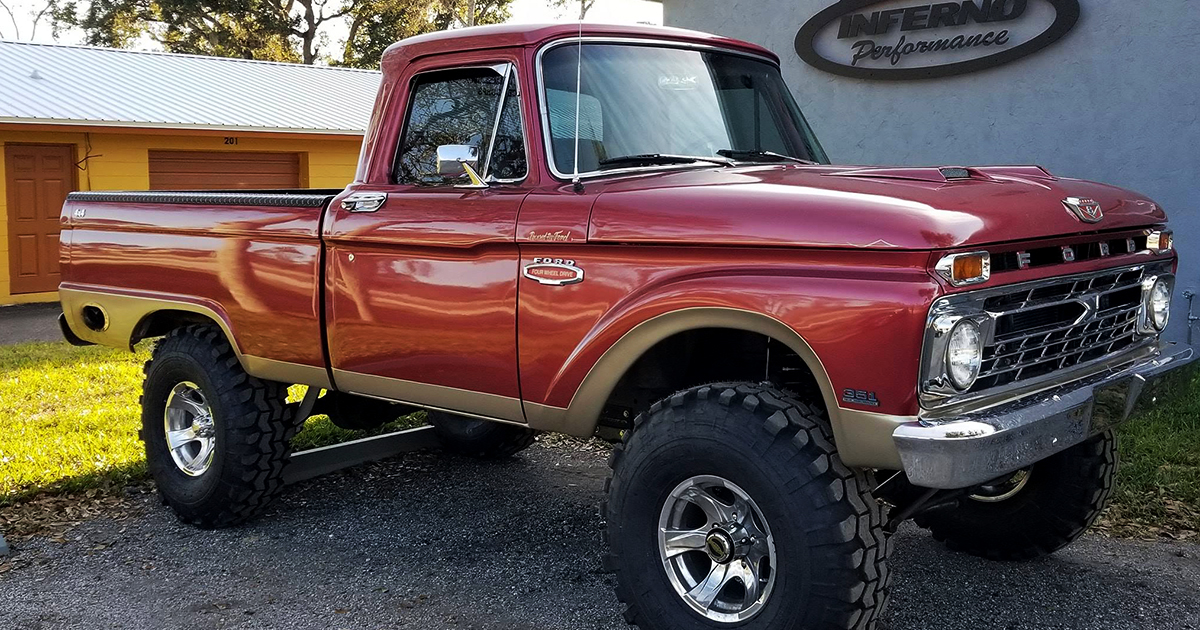 1966 F100 351 Cleveland Auto 4x4 Q78
Swampers AC Auto Locks Power Windows!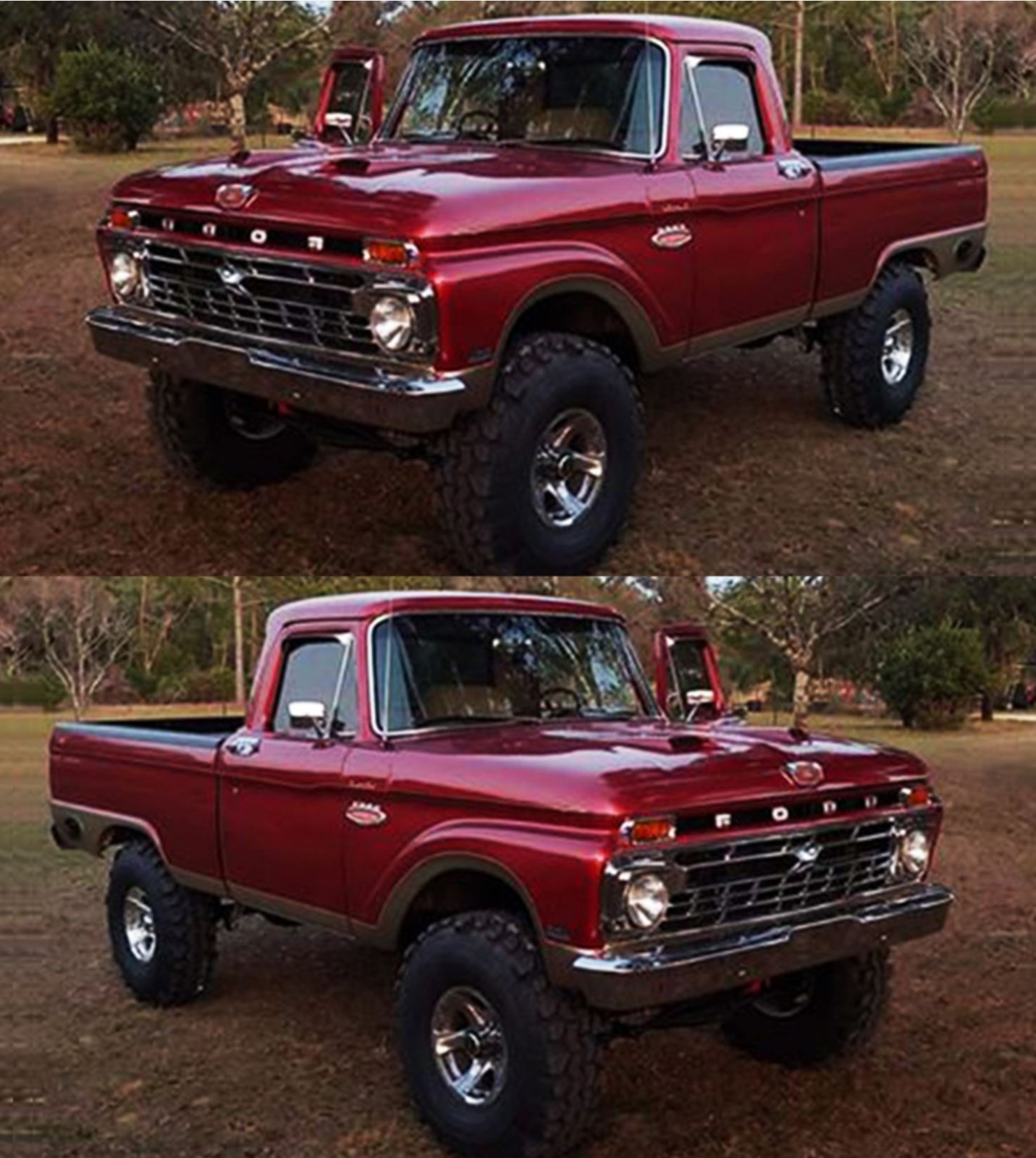 4" Superlift Suspension Systems lift and Q78-15 Super Swamper TSL tires.


Pic by: Inferno Performance LLC
The fourth generation of the Ford F-Series is a line of pickup trucks and commercial trucks that were produced by Ford from October 1960 to August 1966. Sleeker and wider than its predecessor, the new F-Series introduced several firsts to the truck line. In Canada, the F-Series continued to be distributed by Mercury dealers as the M-Series.