Well-known member
Staff member
administrator
Registered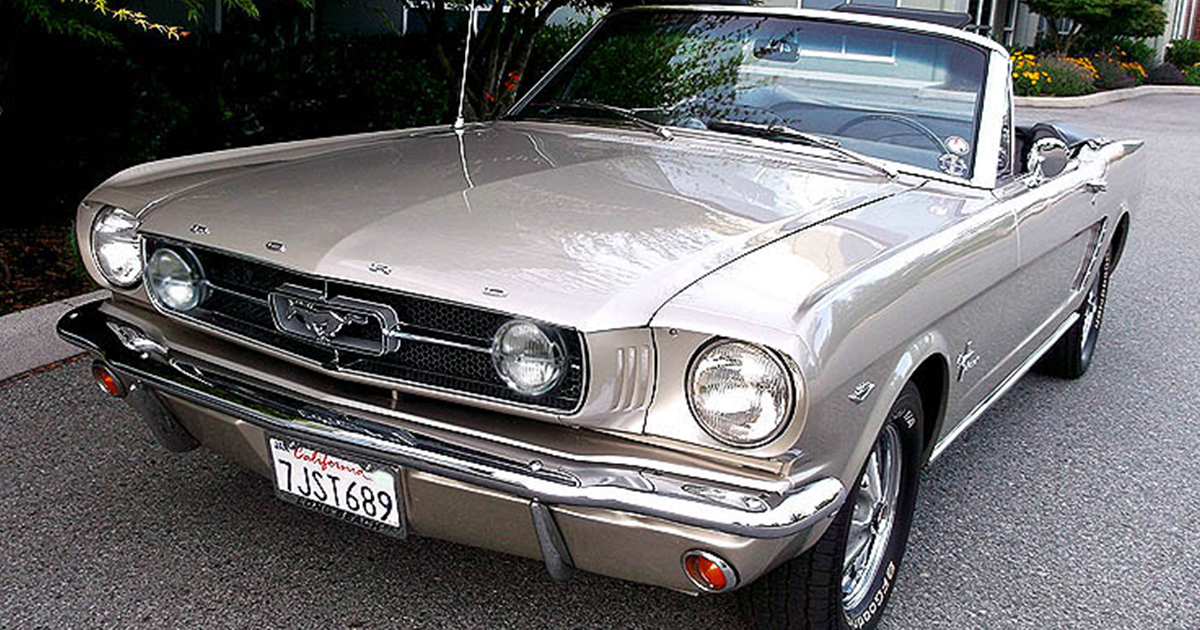 1965 FORD MUSTANG CONVERTIBLE, 5F08C, 289, Cruise-O-Matic, Sports console, fog lamps with grill bar, dual exhaust, 2.80:1 axle, fast ratio steering, handling package, power assist top, Rally Pac with clock and tach, Styled Steel wheels, Accent Group, 2 speed wipers with washers, Carlite tinted glass, day/night mirror, AM radio, Champagne Beige, Black interior, Parchment top.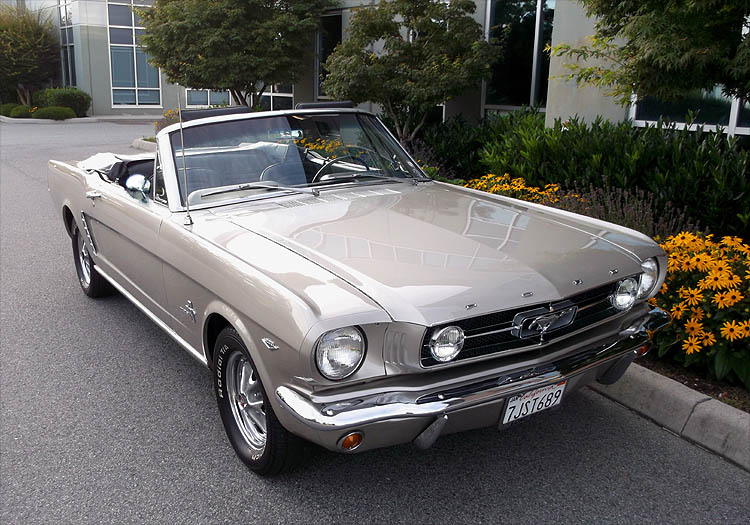 The first generation Mustang Convertible has grown into near mythical status as one of the most collectible classic cars on the planet. Rotisserie restored with no expense spared and accurate to it's door data tag down to its Champagne Beige color, this Mustang can't be described as anything less than absolutely outstanding. All of the five star power points you would expect to find on a top end Classic Car are evident on this particular Mustang some of which include; numbers matching drivetrain, show quality chrome and exterior stainless, pristine exterior glass, like new interior, perfect panel alignment, new Robbins top, detailed to pristine undercarraige with everything showcased in a Base/Clear PPG paint finish that looks like a house of mirrors right through to the underside of the trunk lid. As well with only show miles driven since completion this Pony runs and drives virtually like a new car with everything in working order and functional down to it's column mounted tach and clock
.
The 1965 Mustang Convertible is on the short list as one of the most in demand commodities in the current Classic Car marketplace. Text book restored with a perfectionists attention to detail and accurate right down to it's Champagne Beige color, this Mustang literally looks like it just came off the page of a 1965 Mustang sales brochure.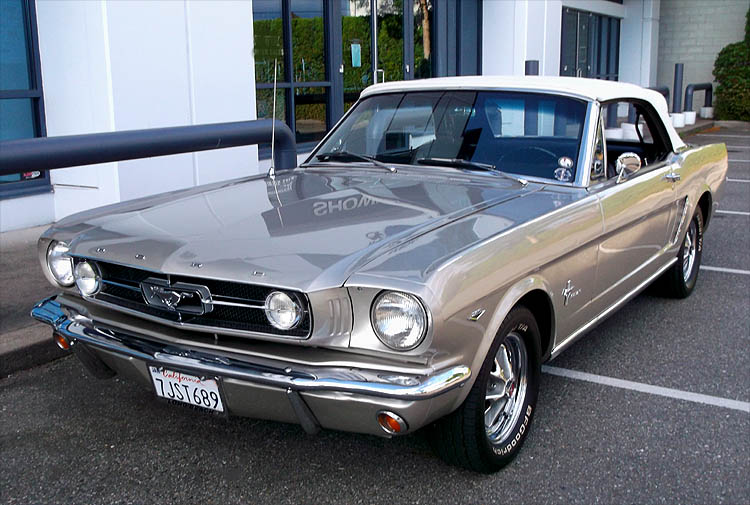 There's nothing that can match the 65 Mustang Convertible as a user friendly street machine being a low maintenance classic car that could almost double as a daily driver. From it's driveability to it's current condition level its hard to find anything in the minus column for this particular Mustang that's as complete a perfomance package you could ever want in a classic car.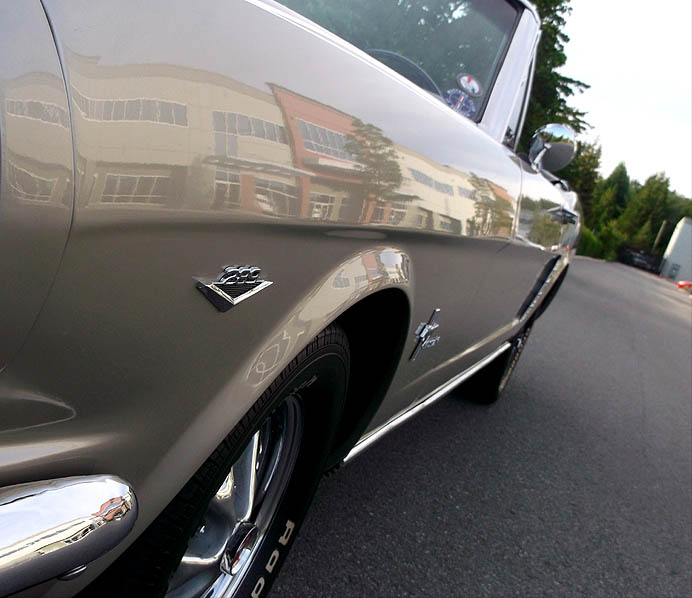 This Mustang has all the bases covered from a restoration standpoint including the paint finish that's been show quality PPG Base/Cleared, color sanded and micro-polished to a mirror finish right through to the door jams. Every other exterior component on this car is equally as pristine from it's Robbins power top (new ) down to it's triple plate bumpers.




This is the very definition of a turn-key car that includes receipts for restoration work completed. Notable highlights for this Mustang include; numbers matching drivetrain, 2 owner West Coast car, collector owned, NOS parts used throughout, high dollar paint finish, detailed undercarraige, powder coated engine bay, fully sorted drivetrain, show miles only since restored, runs and drives like new.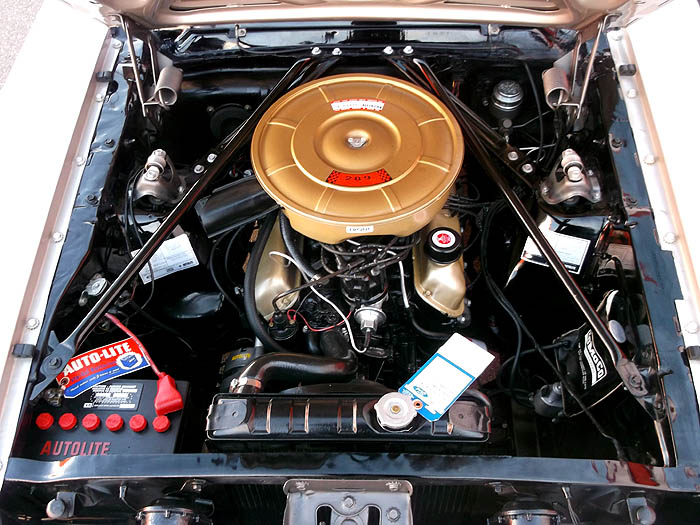 This is the original C Code 289 engine for the car that's been rebuilt from top to bottom to absolute stock standards (bills to show) while still retaining all of its Dearborn performance hardware right down to it's original cast iron exhaust manifolds. Every other aspect of this drivetrain is original to the car from it's C4 transmission right back to it's 2:80 conventional axle.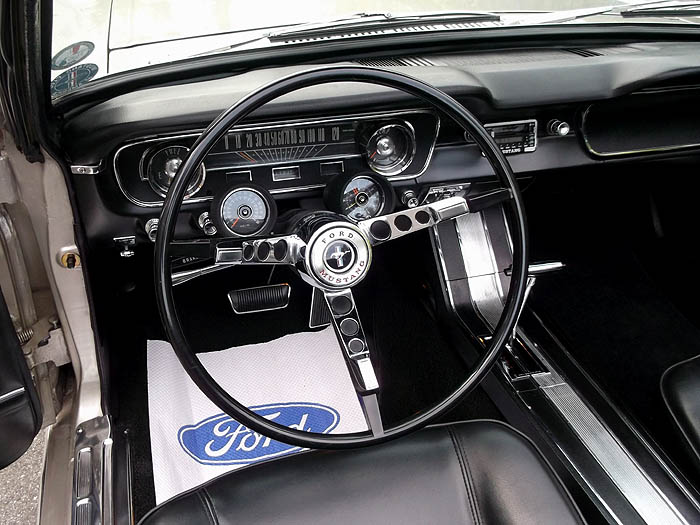 Restored to perfection in its correct code 26 Black Vinyl via Legendary Auto Interiors, this office is nothing less than like new right down to the inside of the glovebox. Some of the options here include; Carlite tinted glass, power assist top, Sports console, dual speed wipers, Rally Pac and C4 Cruise-O-Matic transmission.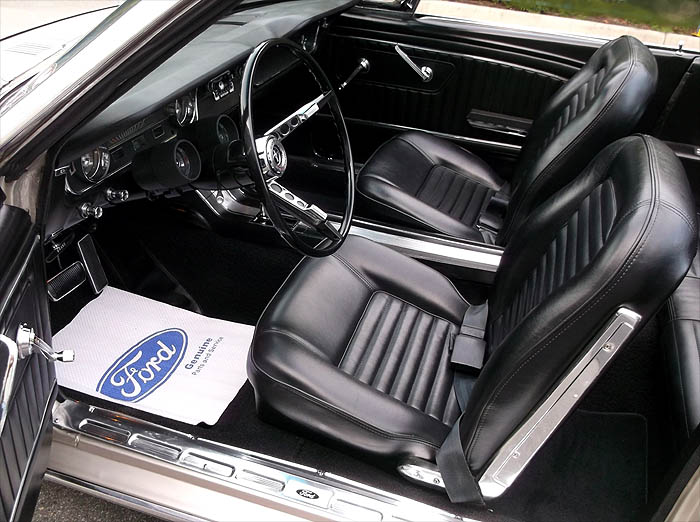 Last edited: