Well-known member
Staff member
administrator
Registered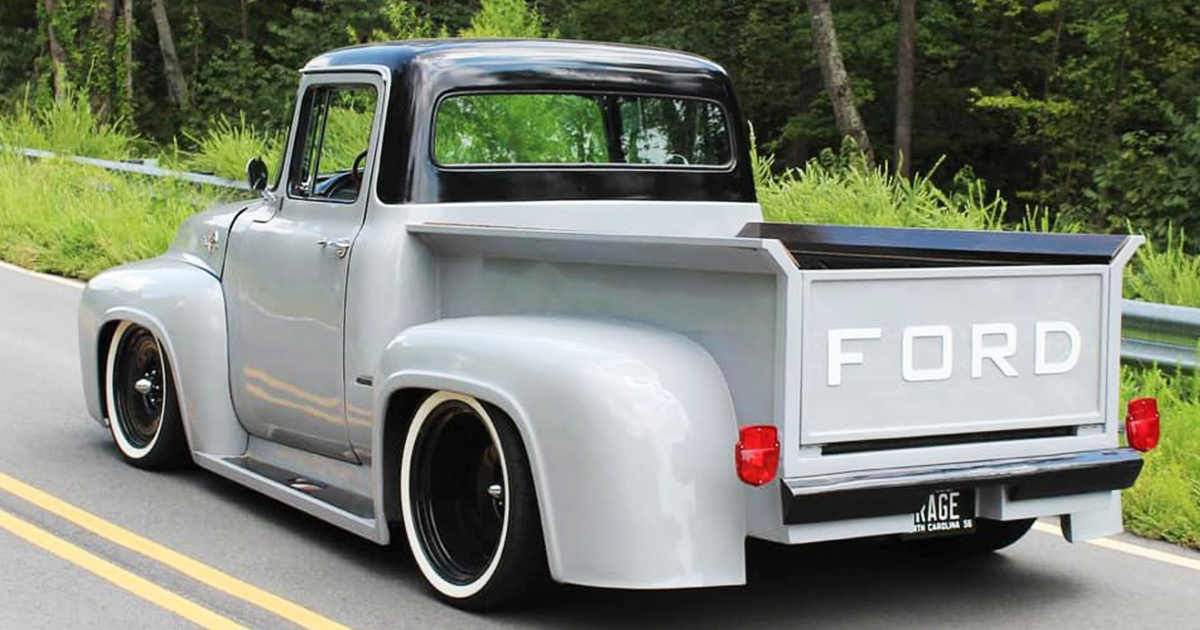 This gorgeous truck is for SALE!

This 1956 Ford F100 Truck (nicknamed "Road Rage") was modified to fit a complete 2001 C5 Corvette Chassis, Suspension and Drivetrain.
Chassis & Suspension:·
* Stock 2001 Corvette chassis. Leaf springs replaced with custom air bag mounts
Airride:
· Complete AccuAir e-Level air management system
· ENDO-VT tank mounted under hood
· Dual Viair 400C compressors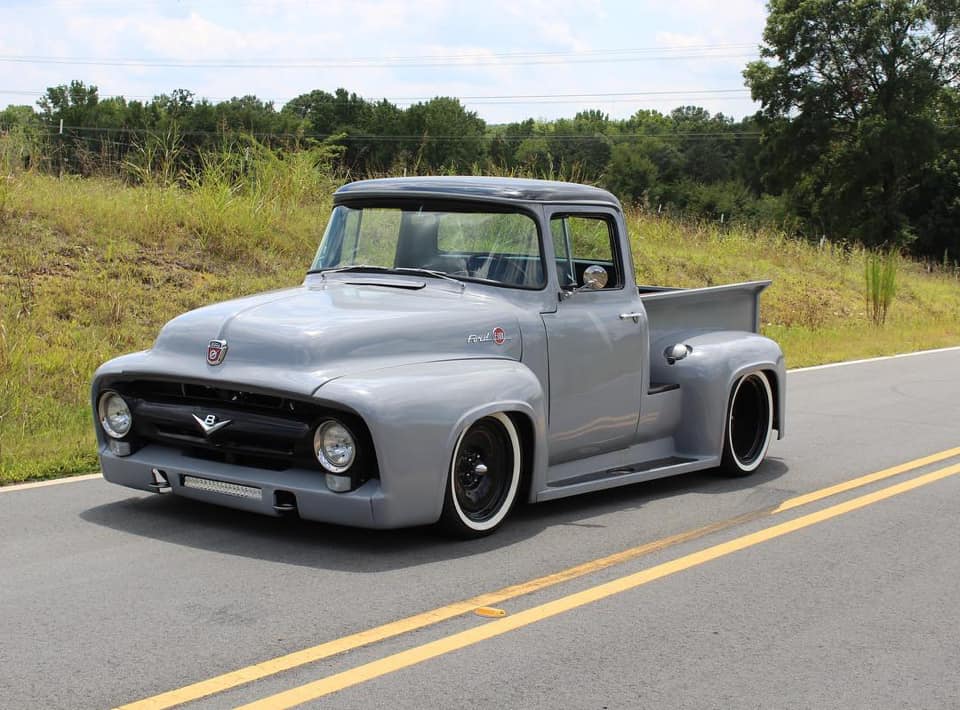 Mods:
· Cab mounted uni-body to original Corvette frame rails and tilted forward 10 degrees
· Rear fenders were widened 7.5" and rotated forward 10 degrees
· One-piece full length tapered rocker panels fabricated with custom integrated running boards
· Custom bed fabricated with 1" square tubing and skinned with 18 gauge side panels
· Bed floor, rail sides, running board and cab floor made from reclaimed barn planks and sealed with Candy Black Euro clear
· Motorized tilt bed floor to access hidden trunk and show off Corvette C5 trans-axle
· Motorized tailgate with embossed custom FORD lettering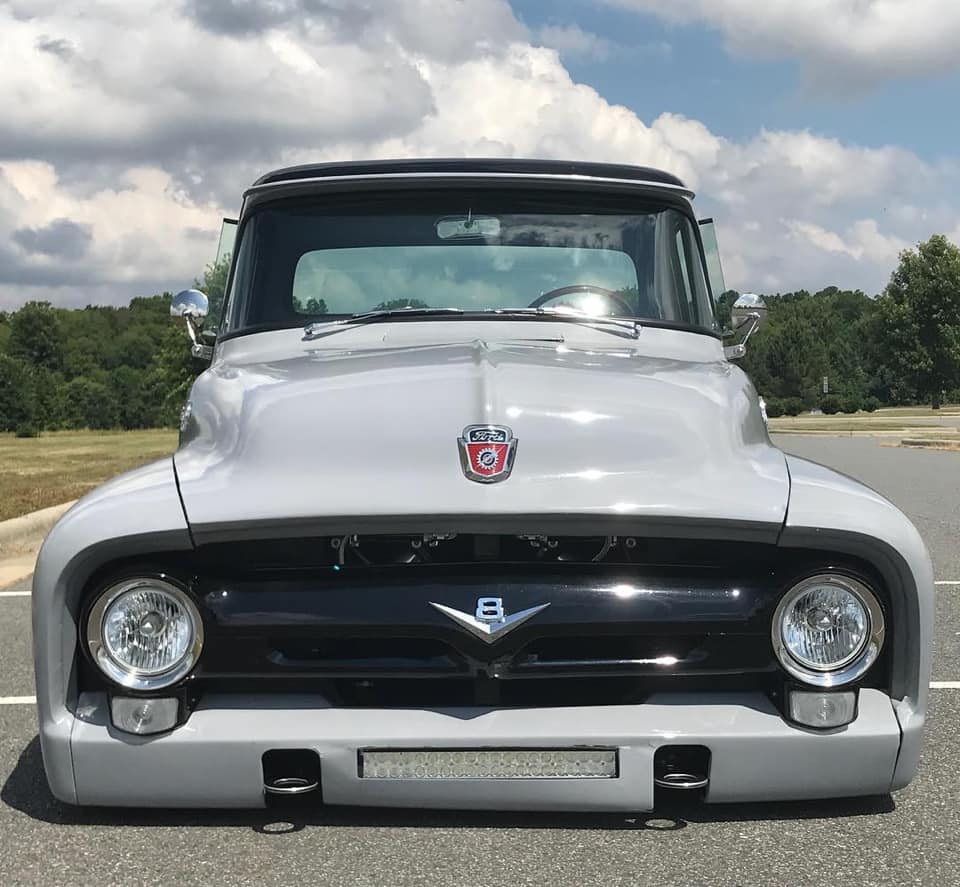 · Fuel cap integrated into rear fender
· Original Ford core support mounted permanently to Corvette chassis with 1.25" tubular engine cage braced back to custom firewall
· Front fenders reshaped to widen body 1.25" on each side
· Tilt hood to mimic Corvette
· HID conversion headlights
· 24" LED light bar in front lower valence (needs cosmetic repairs)
· Aluminum racing tie down brackets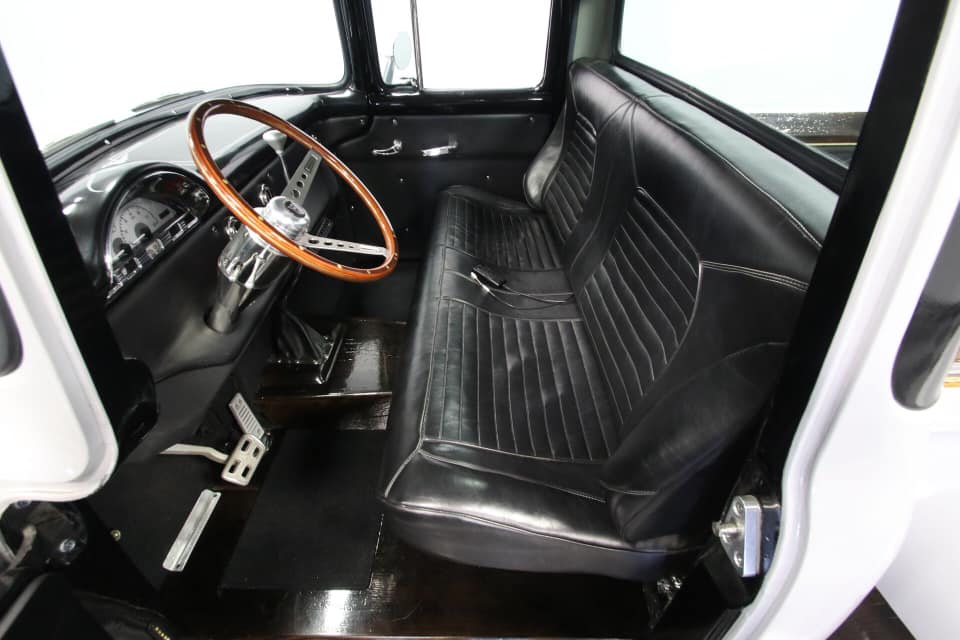 Wheel & Tires:
· Detroit Steel Wheel Co.
· Front: 18 x 8 | 5 x 4.75 dual lug center with 4.75" backspace
· Rear: 20 x 11 | 5 x 4.75 center with 2.75" backspace
· Diamond Back Classics custom vulcanized whitewalls
· Front: 255/45R/18
· Rear: 315/35ZR/2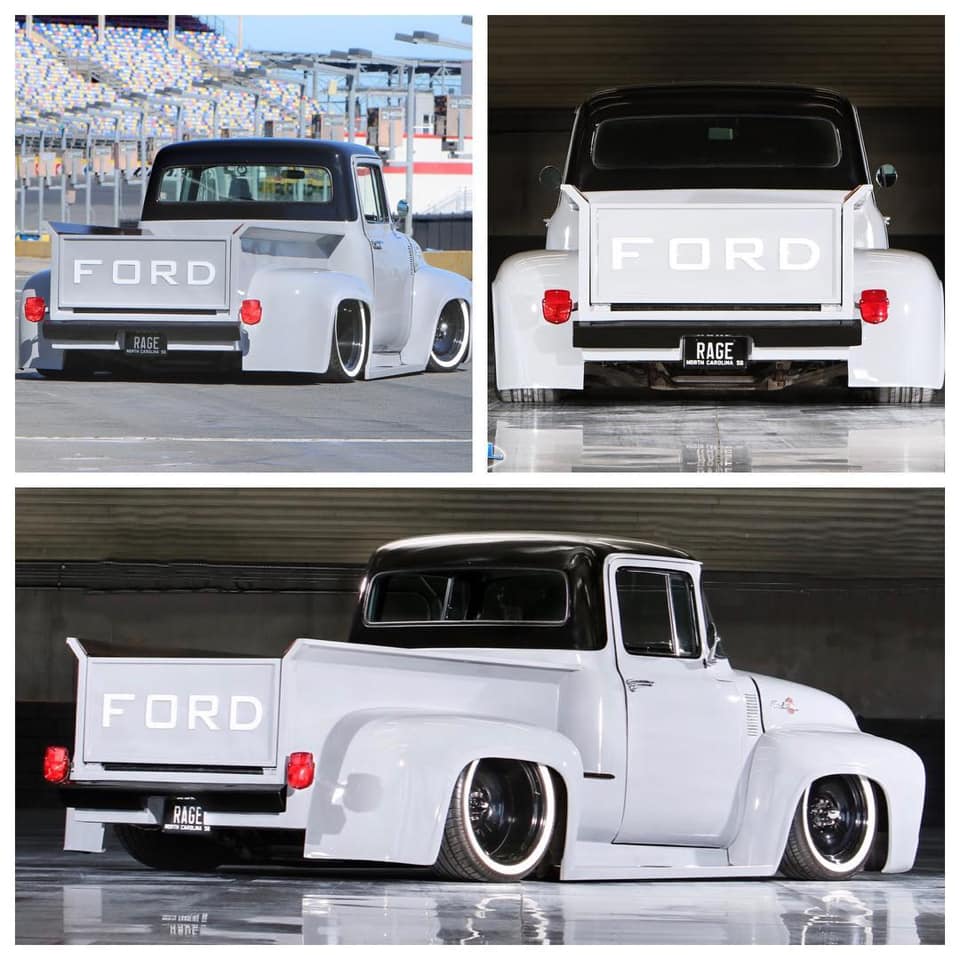 Powertrain / Engine:
· Retained stock 5.7 LS1 engine
· Stock 4L60E rear-mounted transmission (recently installed new one)
· Kooks headers and mid-pipe (have Kooks over the axle pipe and Magnaflow mufflers that need installed. New owner can have these parts)
· Retained complete Corvette computer controls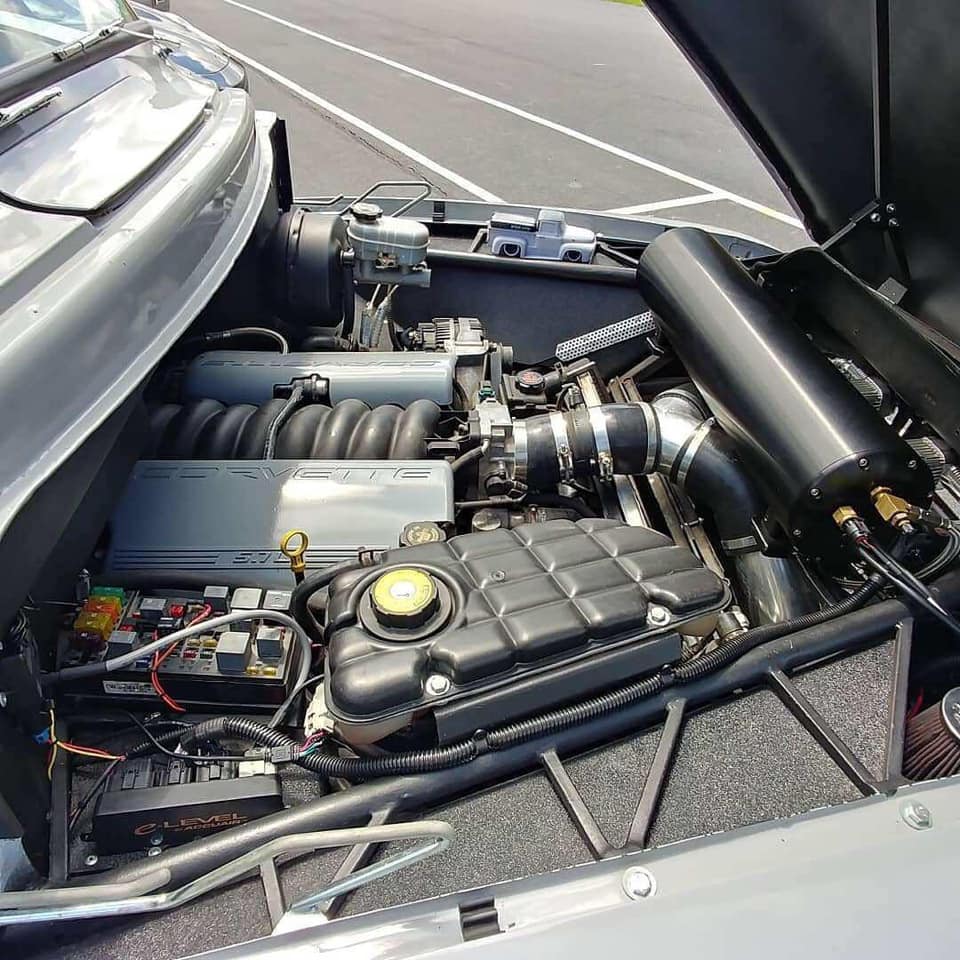 Paint/body:
* · Nason primer shade #1 covered with Euro clear.
* · Roof, grill and rear bumper painted black.
Interior:
· Custom bench seat with bolsters to resemble Corvette bucket with style stitching
· Dakota Digital gauge cluster with Corvette integration module retaining all factory sensors
· Lokar tall shifter
· Vintage Air Gen II system (currently not working)
· Factory window cranks modified to control power windows (currently not working on driver side)
· Flaming river chrome tilt column with Mustang style steering wheel
Stereo:
· 650 watt 5-channel Diamond Audio amplifier
· JL Audio 8" subwoofers mounted under floor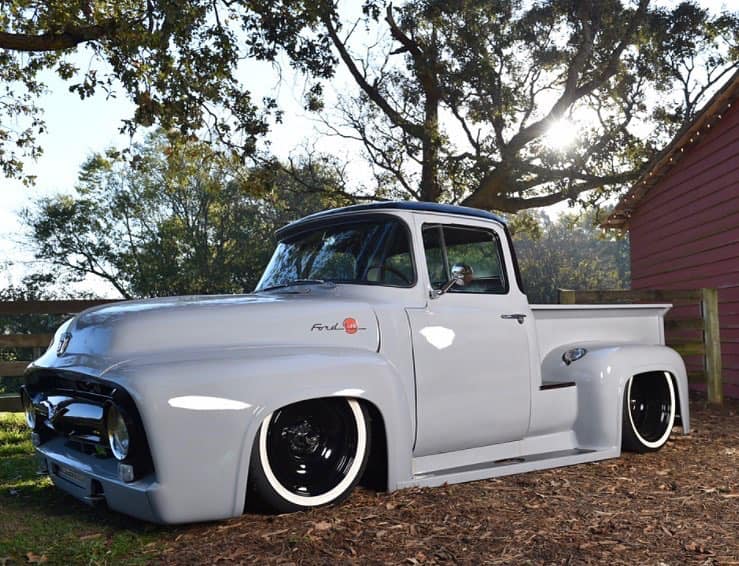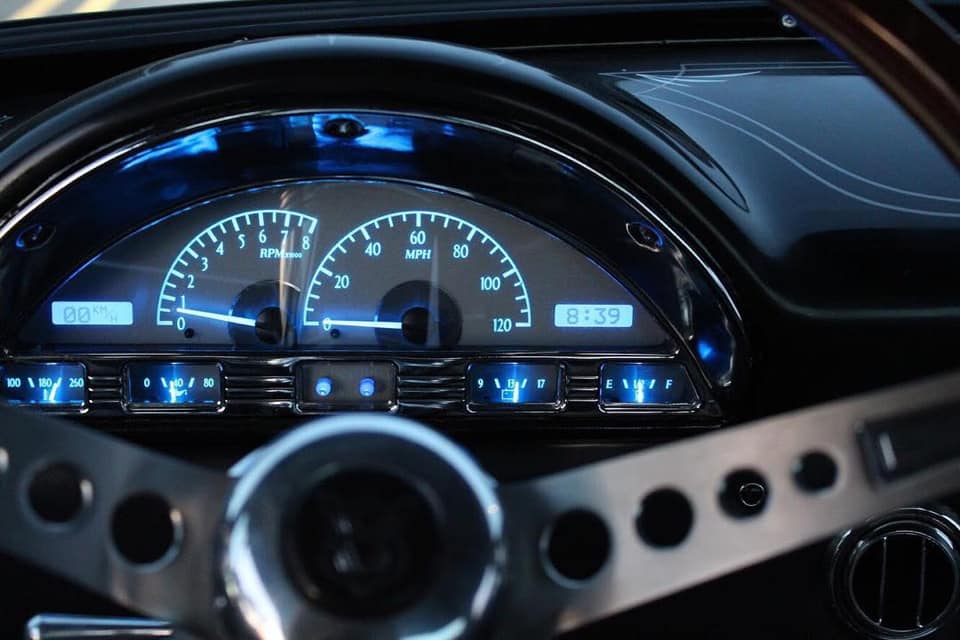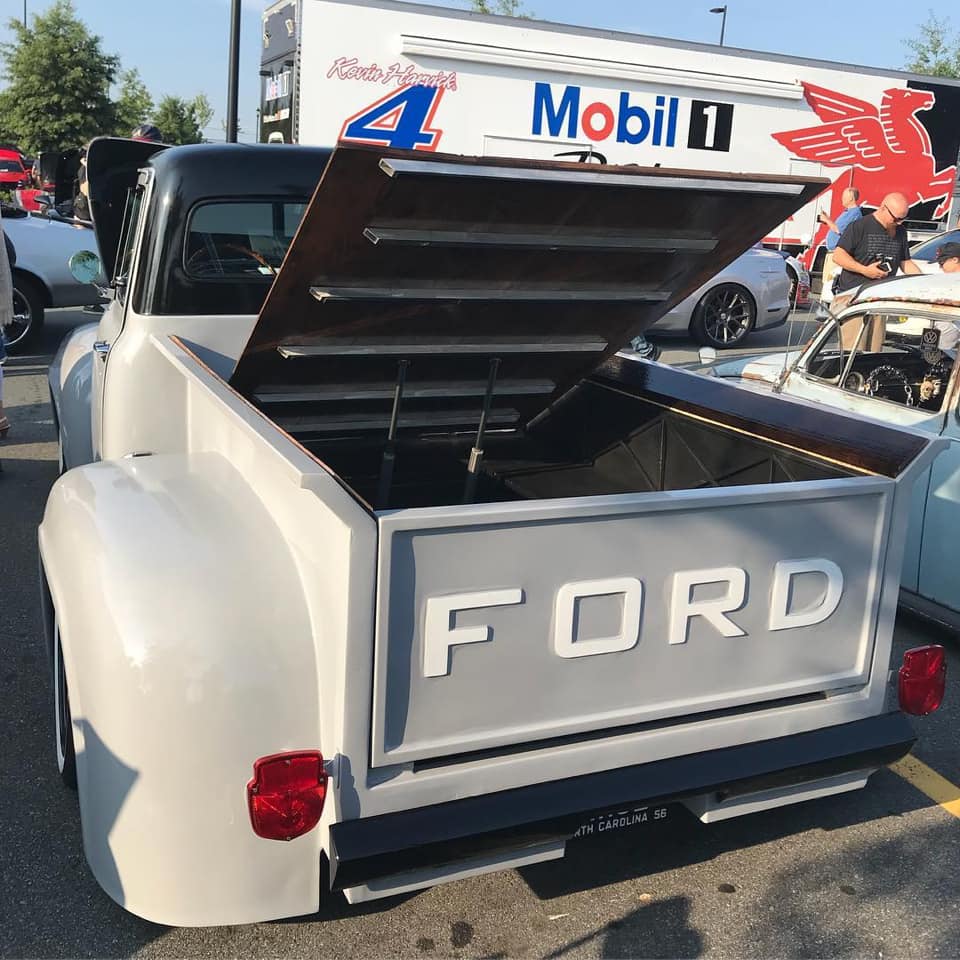 Located at Streetside Classics in Charlotte NC

Currently listed for
$57,995
704-598-2130 is number to call for inquiries

Contact only for serious inquiries!


Join Now Our Ford Trucks, Cars, Parts Marketplace