Well-known member
Staff member
administrator
Registered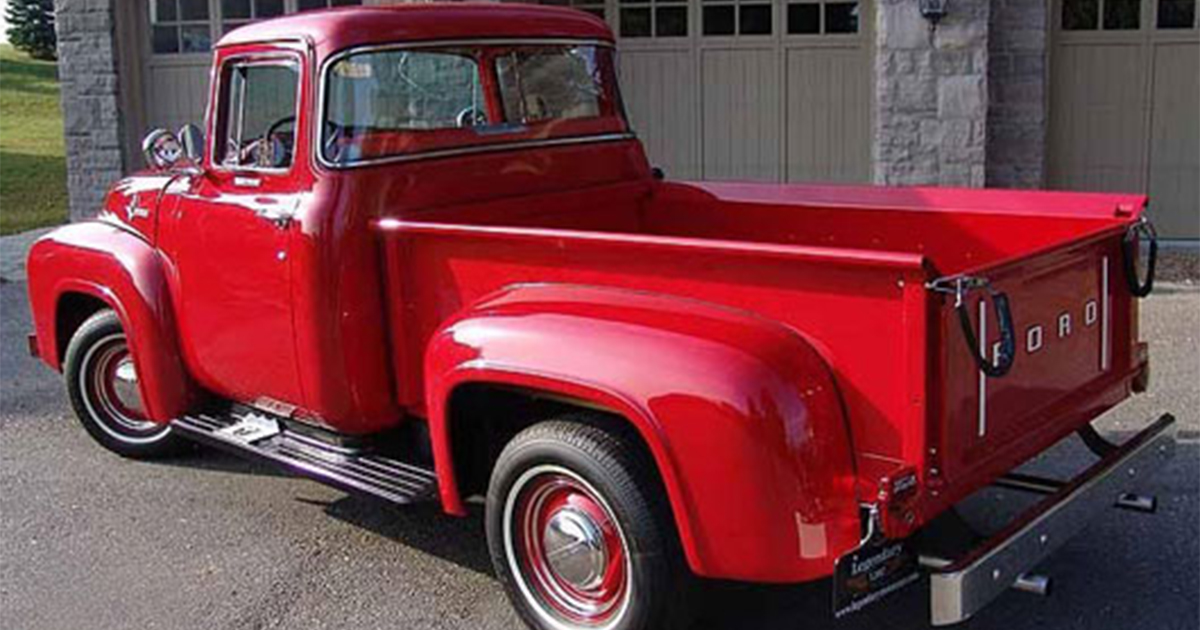 Ford F-100 Pickup. WINDOW ORIGINAL - The Best of the Best Ground Up Restored "Fordomatic"
The 1956 model year brought some changes to Fords F-Series truck line up. Most significantly were the design changes to the windshield, using a wrap around style windshield moving the post back and moving away from the "Slant" design of the 53-55's. Slight changes to headlights and grilles all added up to what many people deem the most attractive pickup produced!!!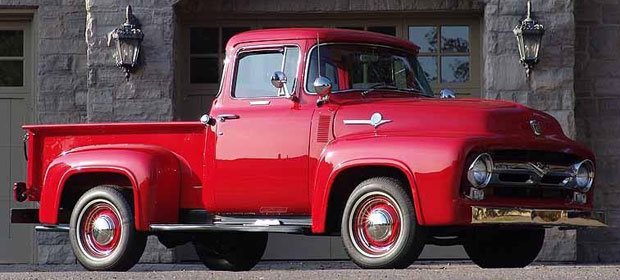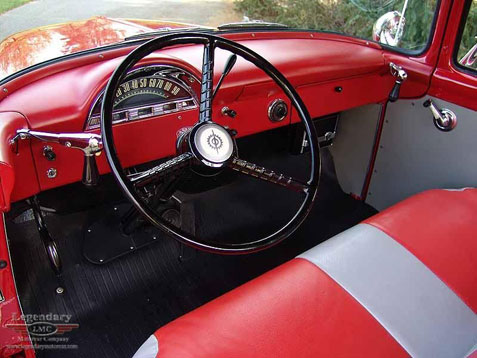 Just as the day it rolled off the assembly line at the Norfolk VA assembly plant, this 1956 Ford F-100 is beautifully finished in Torch Red paint with black upholstered interior. Having gone through a thorough restoration from the ground up, this truck shows meticulous detail from top to bottom. The light duty 272 2bbl engine starts and runs incredibly smooth with the Fordomatic transmission effortlessly putting the power to the back wheels. This truck also comes setup with a few interesting options for the model year, in addition to the previously mentioned automatic transmission, the heater, dual side mounted spot lamps and radio!! This truck is an incredible example of an original style 1956 Ford F-100, a body style loved by hot rodders, almost to a fault, as there are fewer and fewer of these original style trucks available everyday. The opportunity to obtain a ground up restored example, true correct restoration with the driveability of this truck with the Fordomatic transmission is truly rare and special. The perfect addition to the garage of the collector or vintage truck enthusiast!!