Well-known member
Staff member
administrator
Registered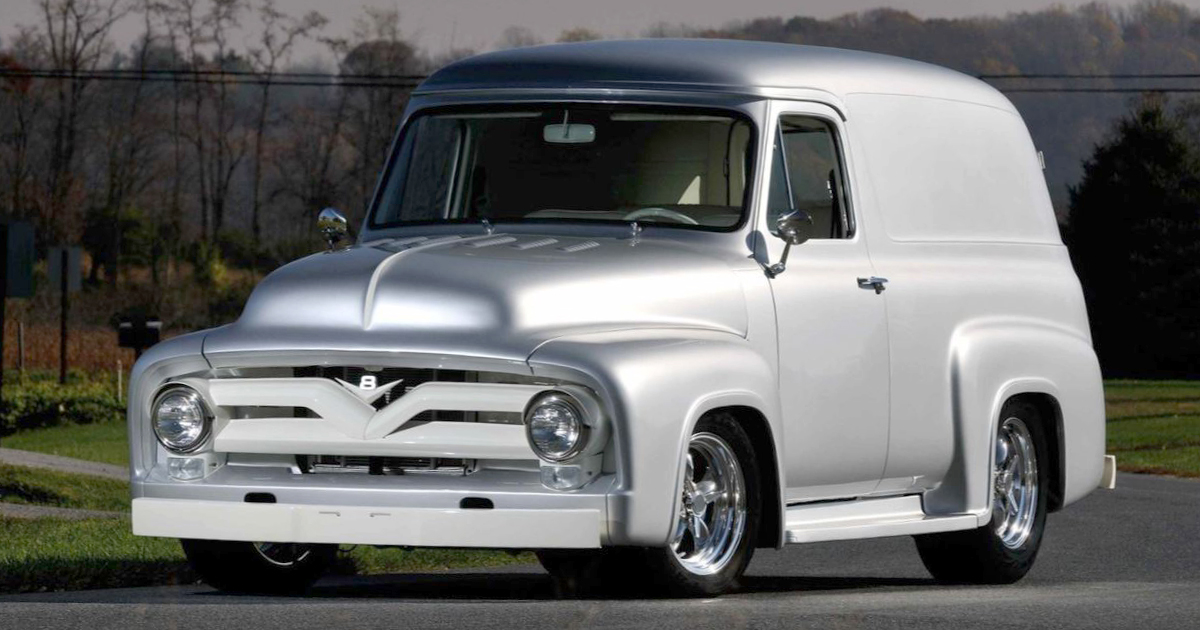 This 1955 Ford F100 panel truck began life as a floral delivery service truck and remained in excellent condition when its owner of 40-plus years managed to buy it from the second owner at the tender age of sixteen. After rebuilding its original 239 CI Y-block engine two years later, the young man put it up on jacks, where it remained for over three decades. In 2002 a wide-ranging restoration was commenced, eventually transforming it into a multiple show winner and magazine feature subject.
The original steel body was massaged and painted by His Place Inc. in Emmitsburg, Maryland, who shaved the body, smoothed the running boards and relocated the fuel filler cap. The bumpers were trimmed and refitted and louvers punched into the hood, and the entire affair finished in PPG Silver paint. Eight hides of White Italian leather cover the distinctive 1964 Thunderbird seats, including the unique wraparound seats in back. The all-new dash features eyebrows over the Auto Meter gauges to match the unique eyebrows over the truck's headlights in the White painted front grille.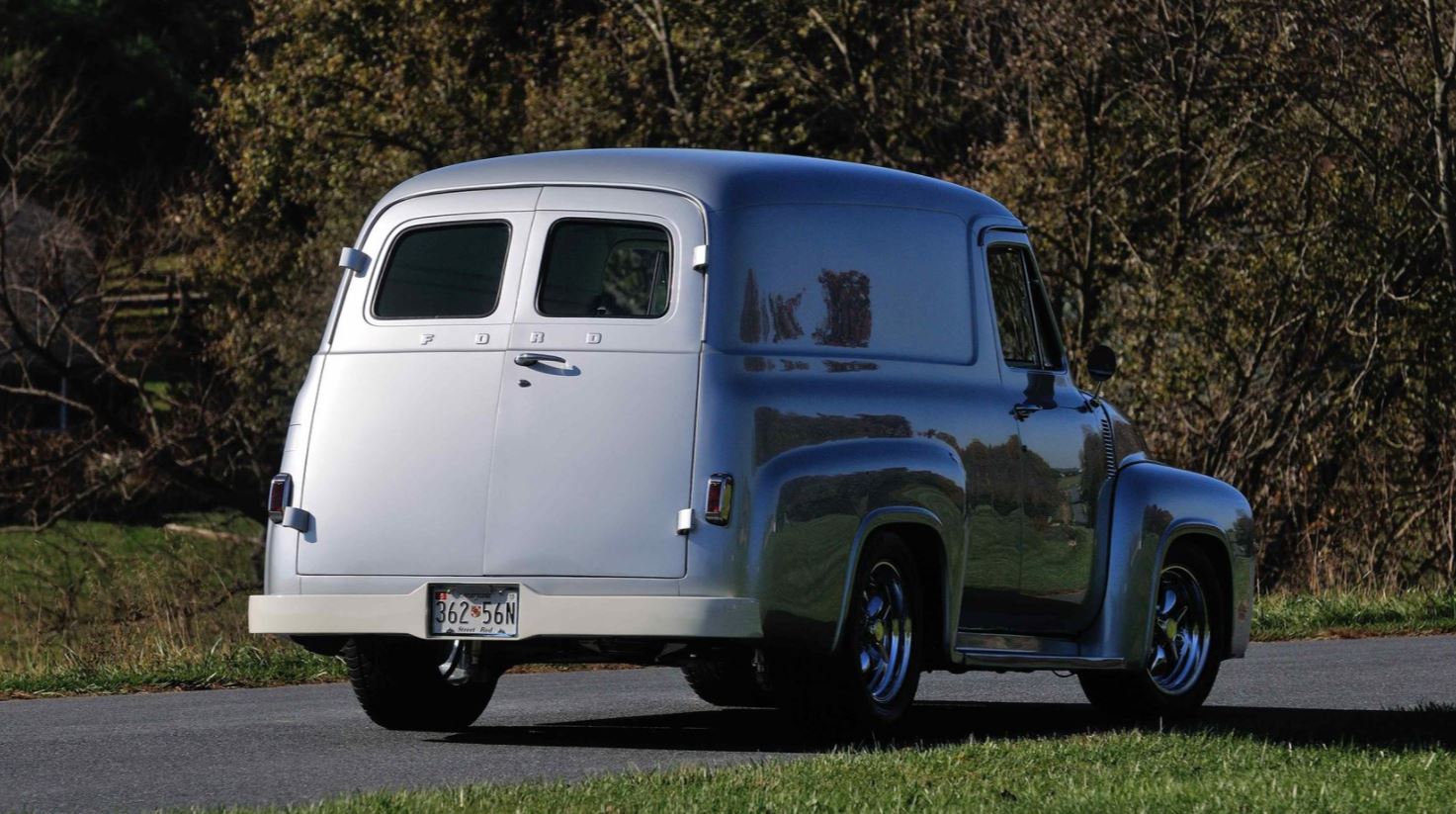 The foundation for this F100 is a custom-fabricated stainless steel unit fitted with the latest in suspension technology, including Mustang II-style rack and pinion steering, 4-link Air Ride rear suspension and SSBC 4-wheel disc brakes. Falken ZR17 radial on 17-inch American Racing Torque Thrust II wheels are used at all four corners. Few would guess that this good-looking showpiece is home to a snarling 460 CI Ford Racing block bored .060 over to 547 CI and fitted with free breathing aluminum heads, a Weiand dual quad intake with twin Quick Fuel 750 carbs, MSD ignition and custom Jet Hot coated headers.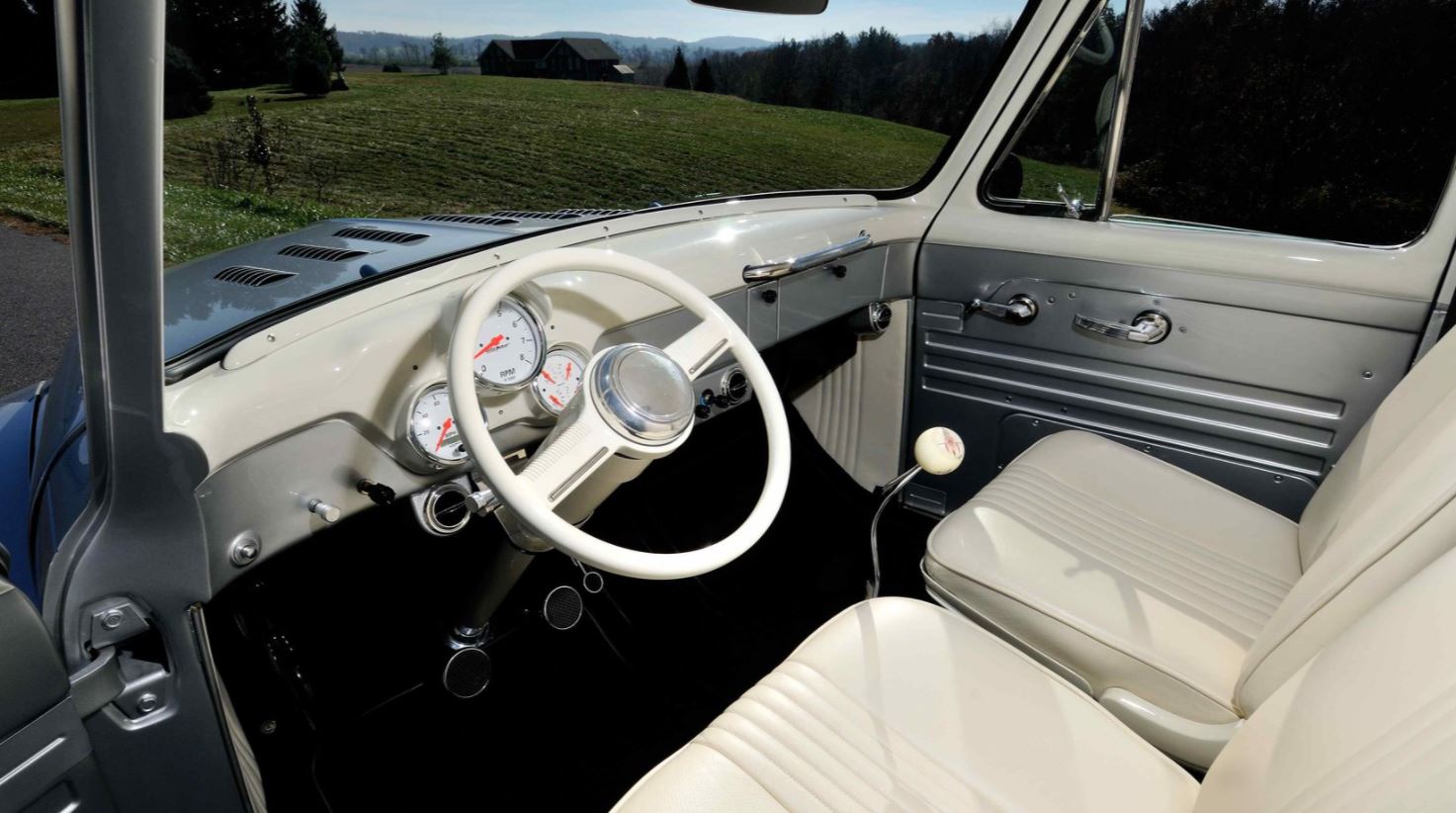 A Richmond 6-speed and Winters 9-inch 4.30:1 rear end put the power to the ground, and for those special moments, a switch on the dashboard opens cut-outs in the 3-inch stainless steel exhaust system to unleash a NASCAR-grade roar. Chronicled in Hot Rod and Restoration July 2008 and the November 2012 issues of Street Trucks and Classic Trucks, the finished truck was one of eleven chosen for unveiling at the 2012 Super Nationals, where it also won Best in Class.