Well-known member
Staff member
administrator
Registered
Known as the FoMoCo Freighter, this wildly customized 1937 Ford was featured prominently in the August 1962 issue of Rod and Custom magazine.
The build was completed over the span of 13 years by Ray Nish, a service manager for a Lincoln-Mercury dealership in Oakland, California. Nish fitted the hood and front fenders from a 1940 Ford Deluxe to the car, along with a custom-fabricated firewall, radiator, pickup bed and rear fenders.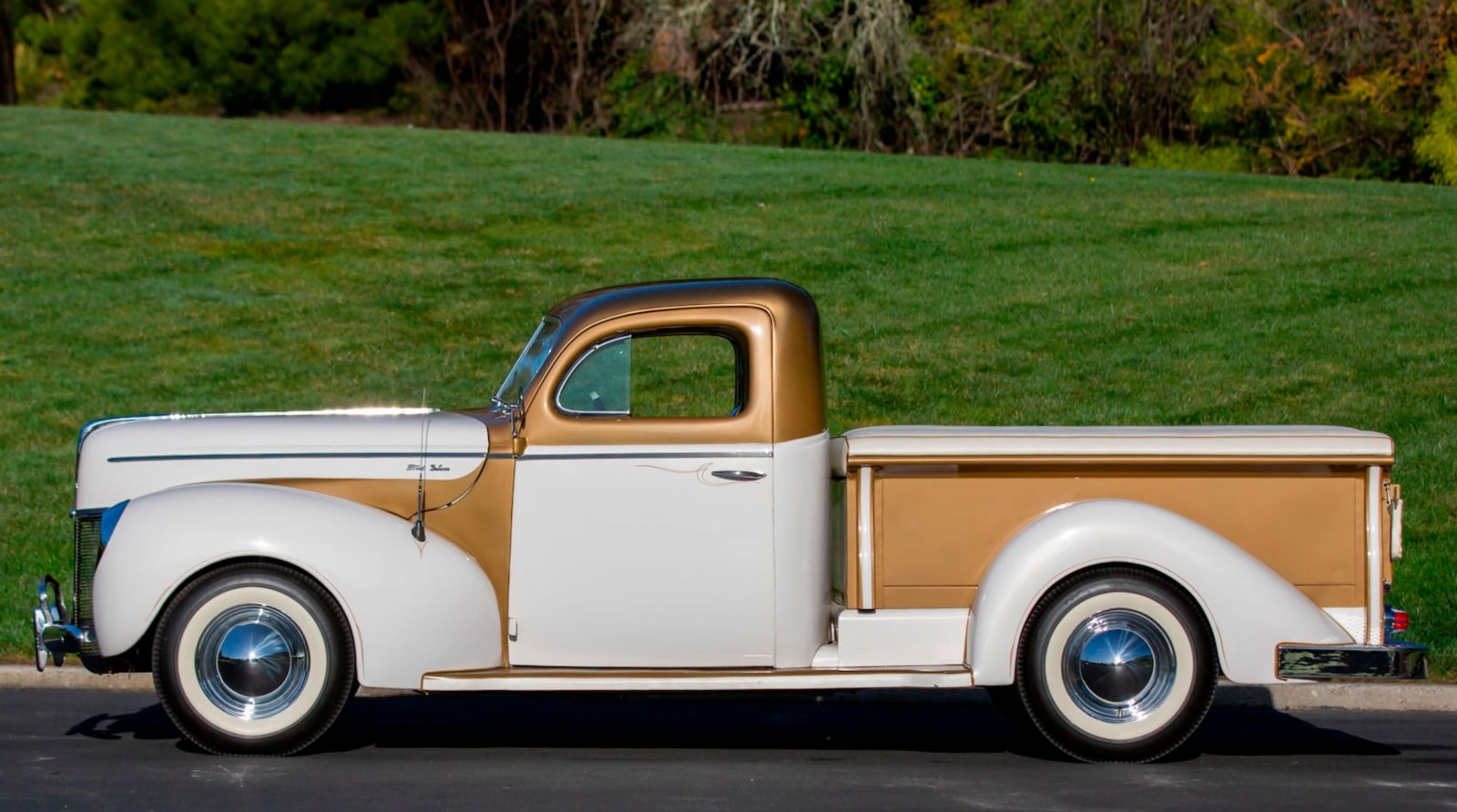 The top was chopped 2-inches and the heavy-gauge steel running boards are removable. The truck was painted in a two-tone Pearl and Byzantine Gold, a popular combination for the "Kustom Kulture" of the time.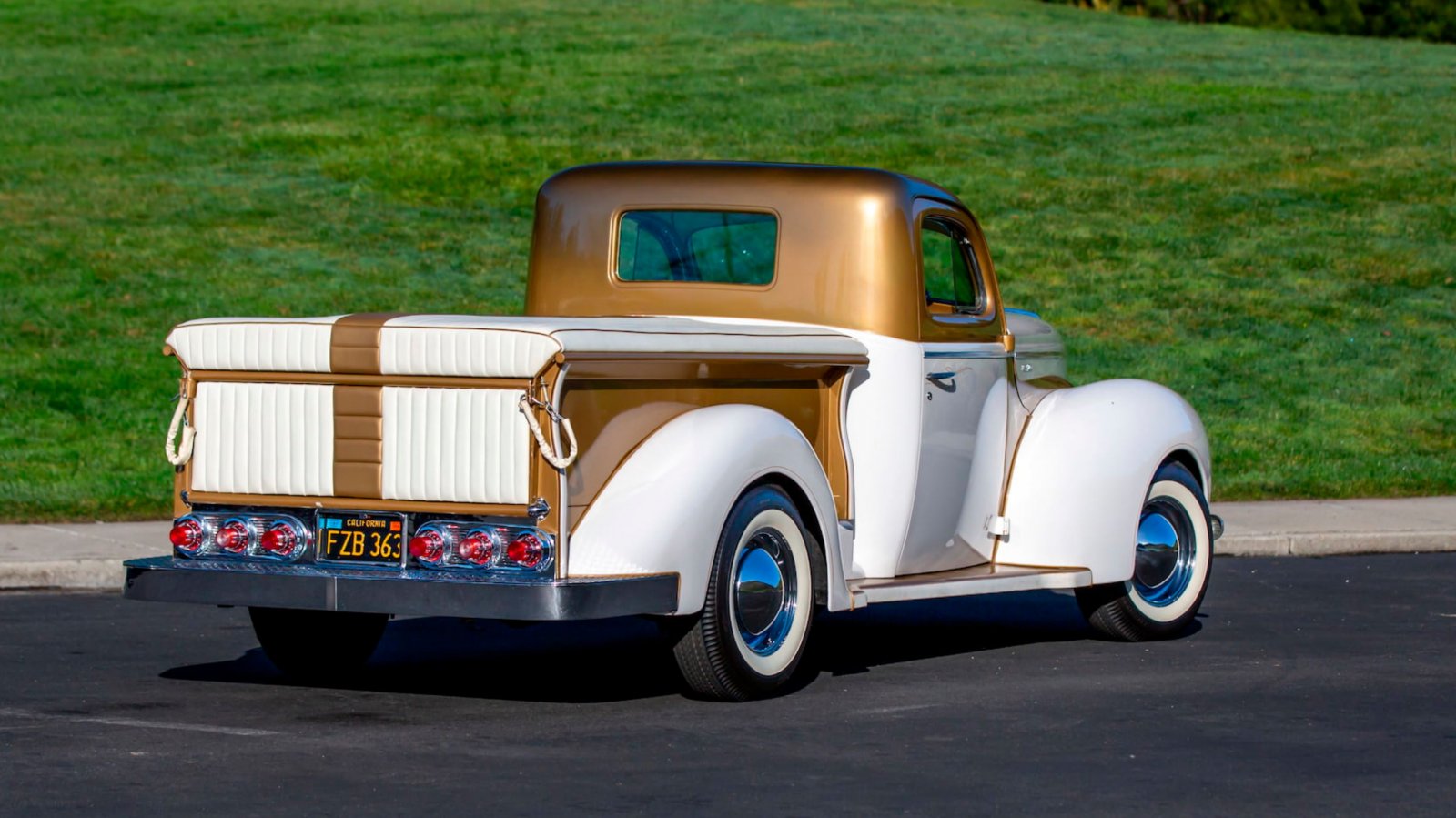 Nish used the suspension and a shortened and narrowed frame from a 1956 Mercury and installed a 368 CI V-8 engine from a 1957 Mercury Turnpike Cruiser along with a C6 Cruise-O-Matic transmission.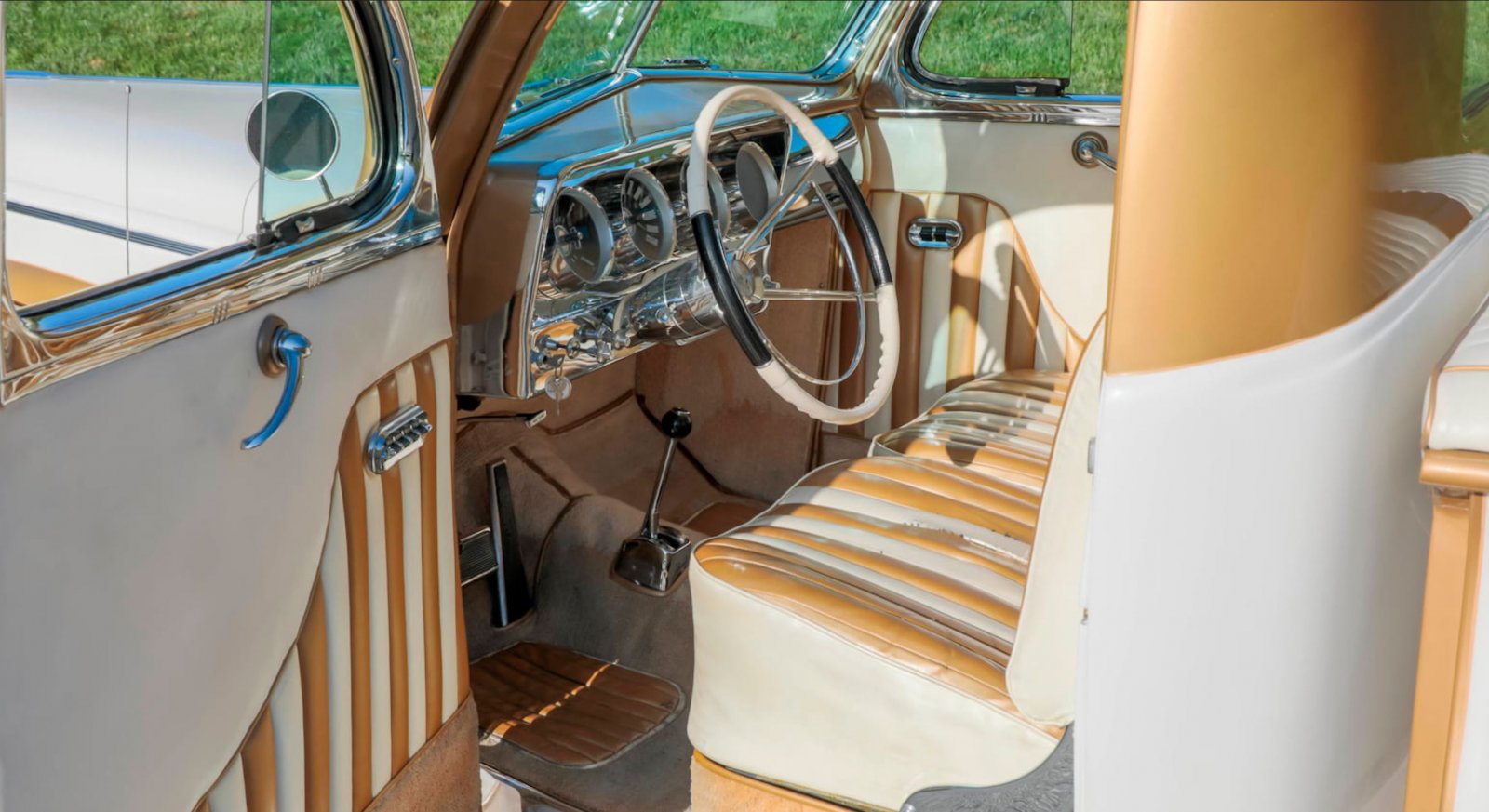 A 1957 Lincoln donated a Powr-Lok 3.31 rear end while power steering and brakes from a 1961 Lincoln ensured the car was easier to drive. Inside, the Pearl and Byzantine combination is sustained upon the door panels, upholstery and carpeting, all prepped and installed by Mission Upholstery in Oakland, California.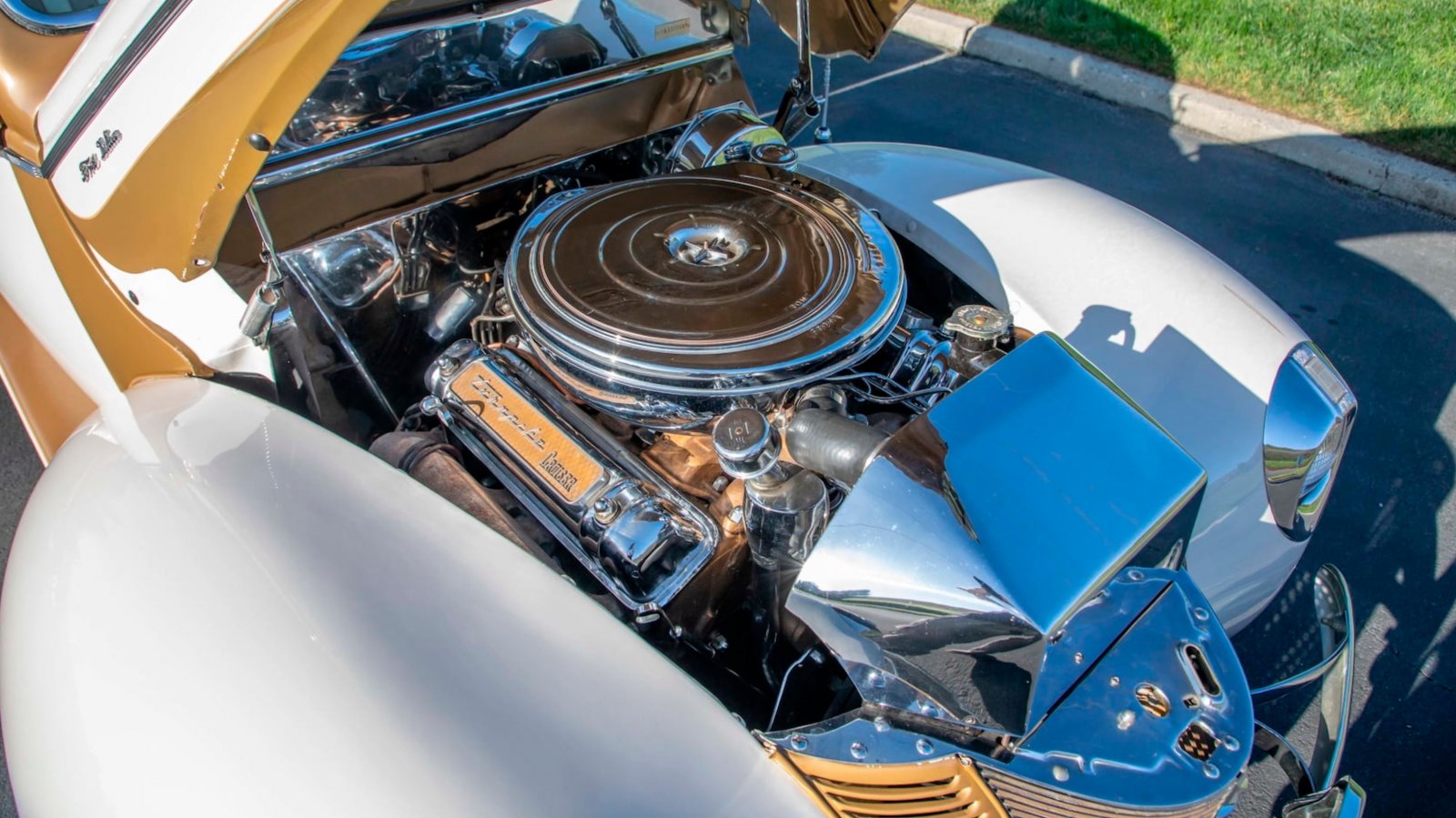 Nish also installed power windows, power vents and a power antenna to provide contemporary amenities. The dashboard was extensively customized with the gauge cluster and switches from a 1961 Ford Thunderbird, and the seats were from a Mercedes-Benz 220, offering exceptional support and comfort.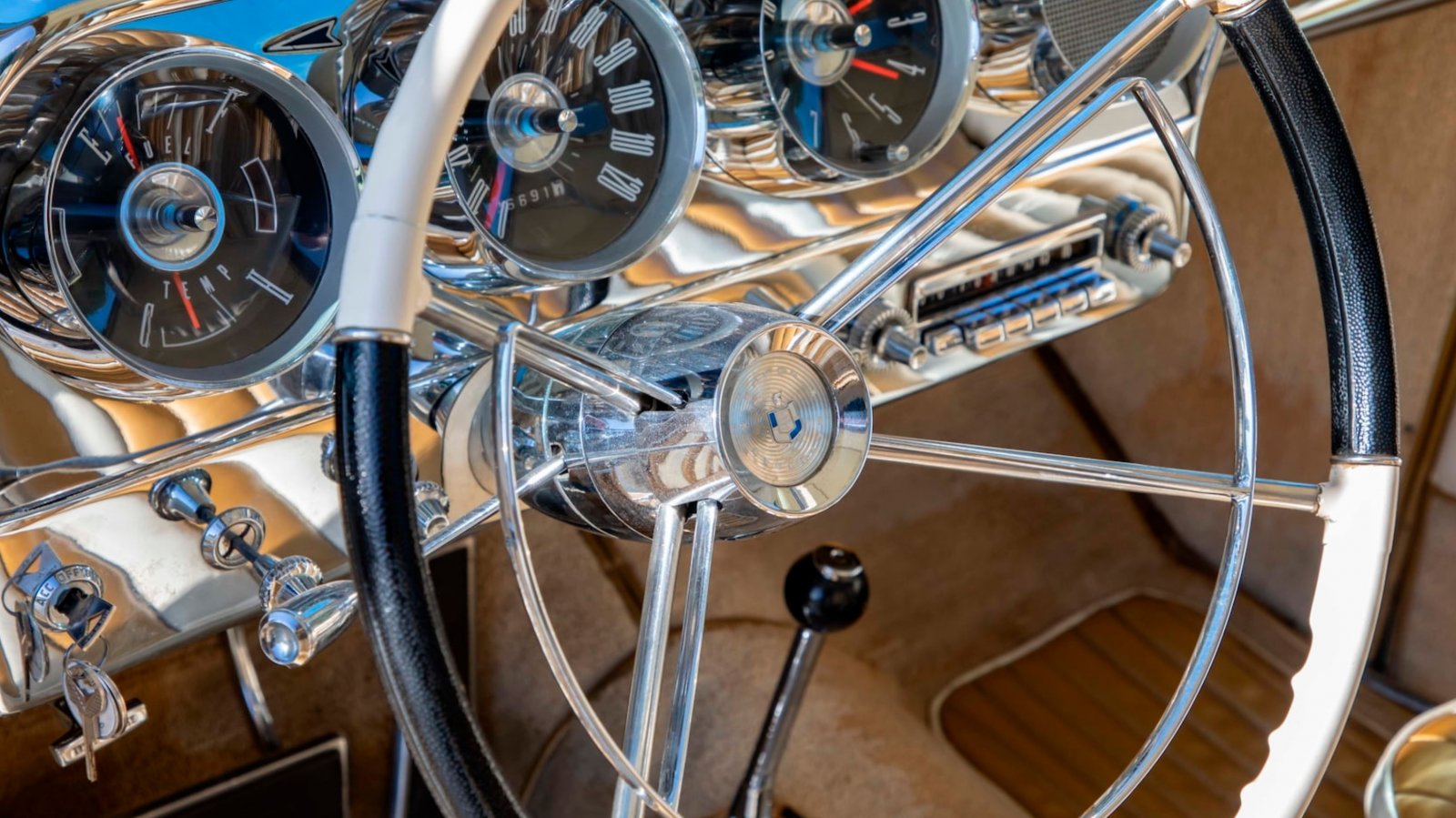 The steering wheel has a certain star pattern to it and was from a 1961 Mercury Comet. The Carson-style rolled-and-pleated upholstery covers the bed tonneau and tailgate covers, bringing a sort of inside-out style to the truck.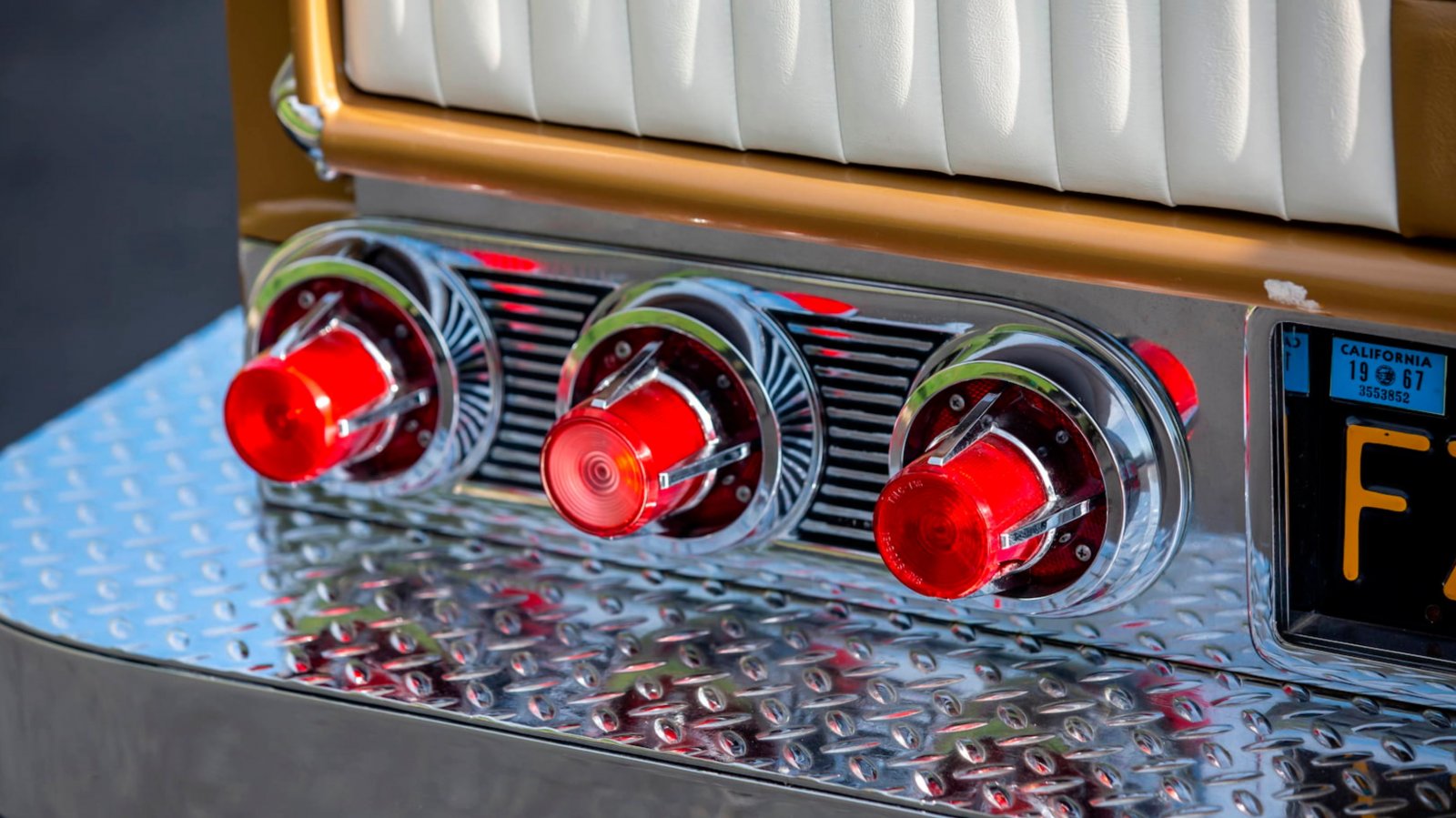 The bedliner and rear step bumper are hand-crafted diamond plate; Mercury Comet tail lights nestle atop the bumper and round out the Kustom styling. Rolling on Coker Firestone Deluxe Champion whitewall tires with chrome Baby Moon hubcaps, the FoMoCo Freighter has a terrific history, but the opportunity to acquire it is exquisitely fantastic.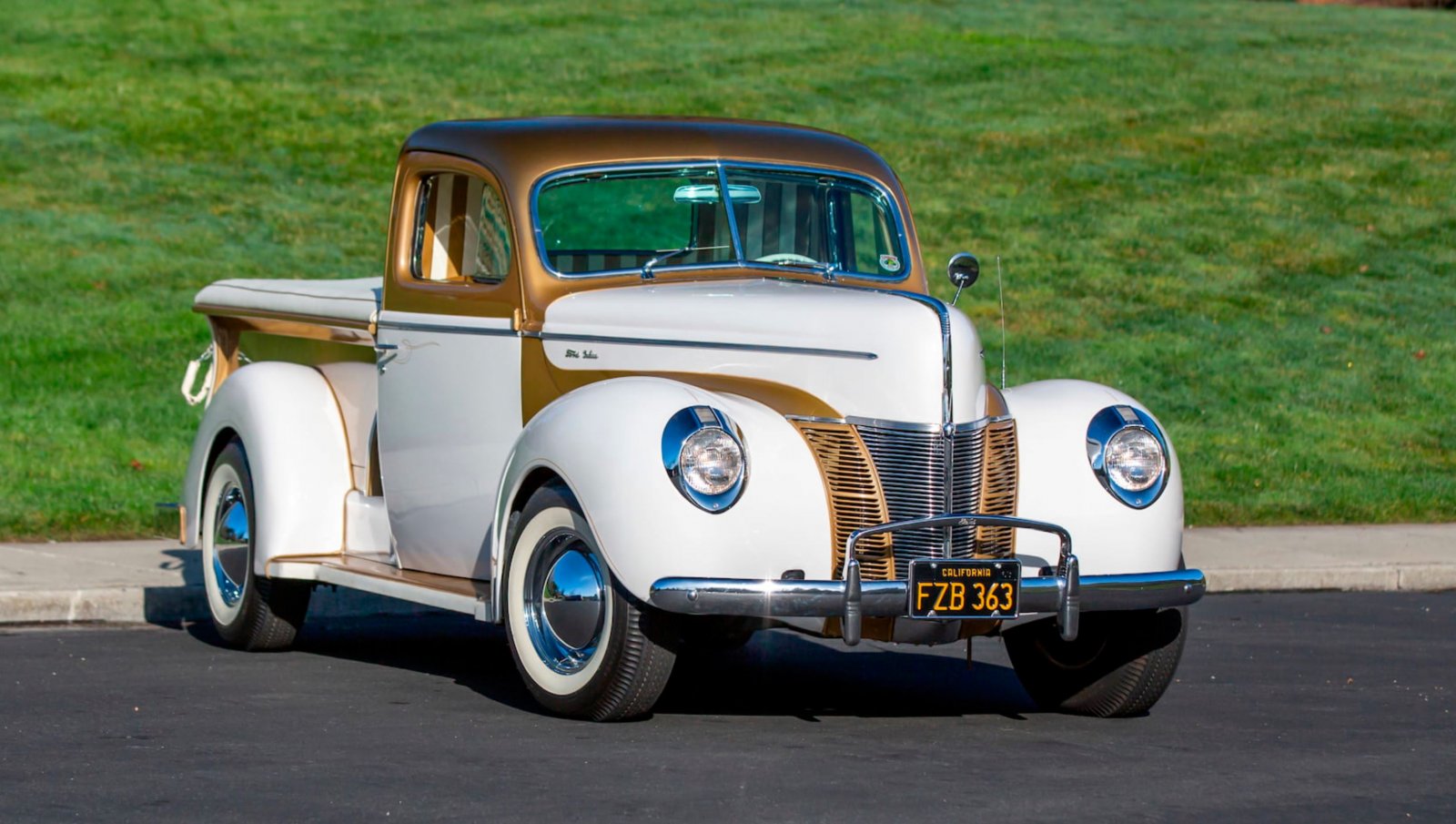 Source: Mecum