Well-known member
Staff member
administrator
Registered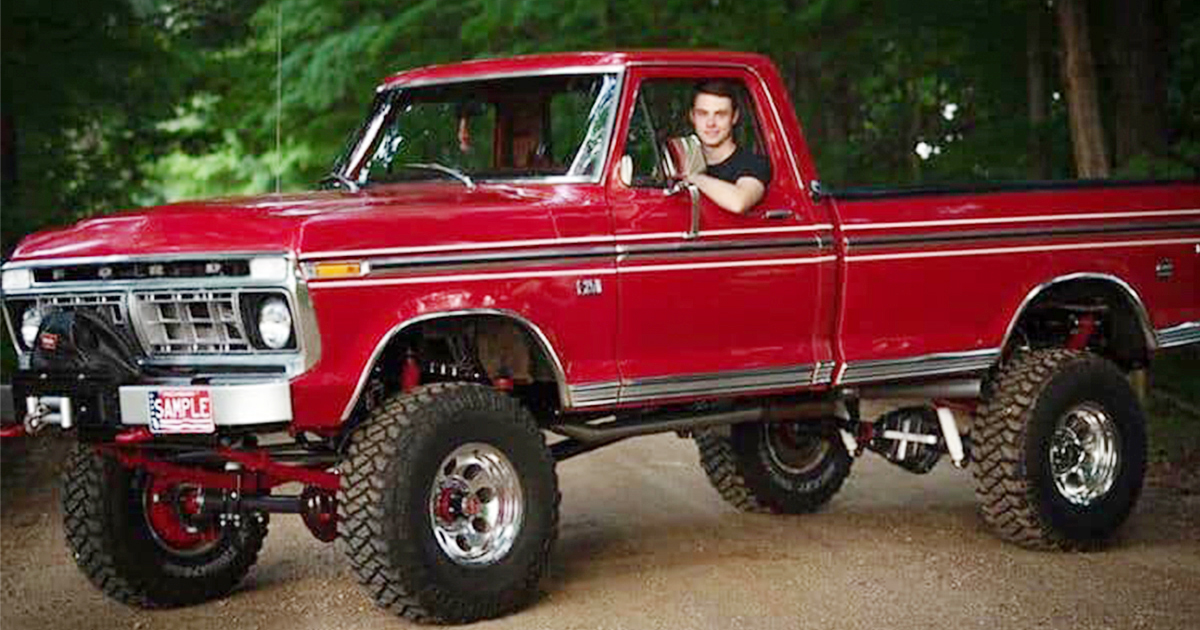 My truck is a 1976 Ford F-250 "Highboy" with a 416 Ci ford FE engine, I started building the truck when I was 16. Following the engine is a C6 auto trans and a divorced np203 transfer case converted to part time.

Says: Logan Dilts (Owner)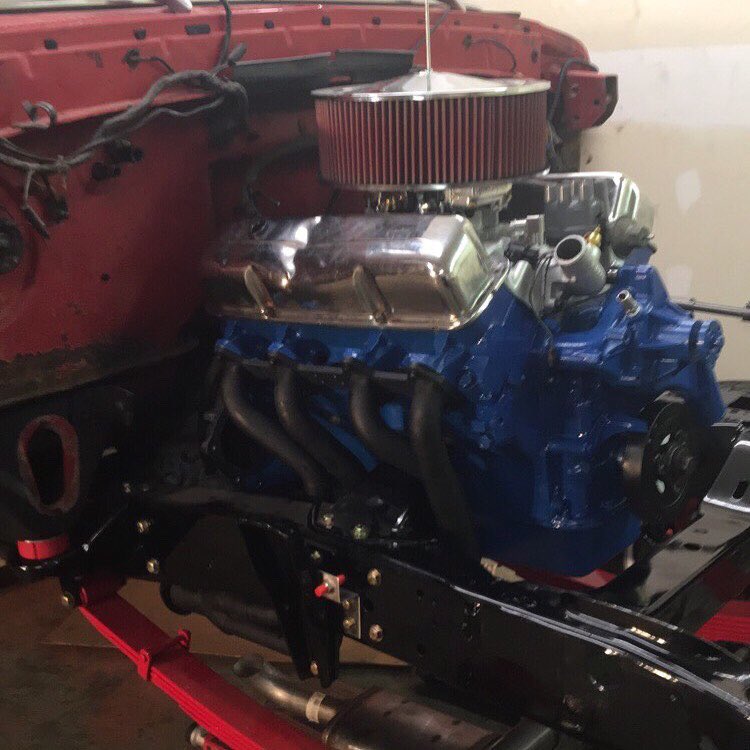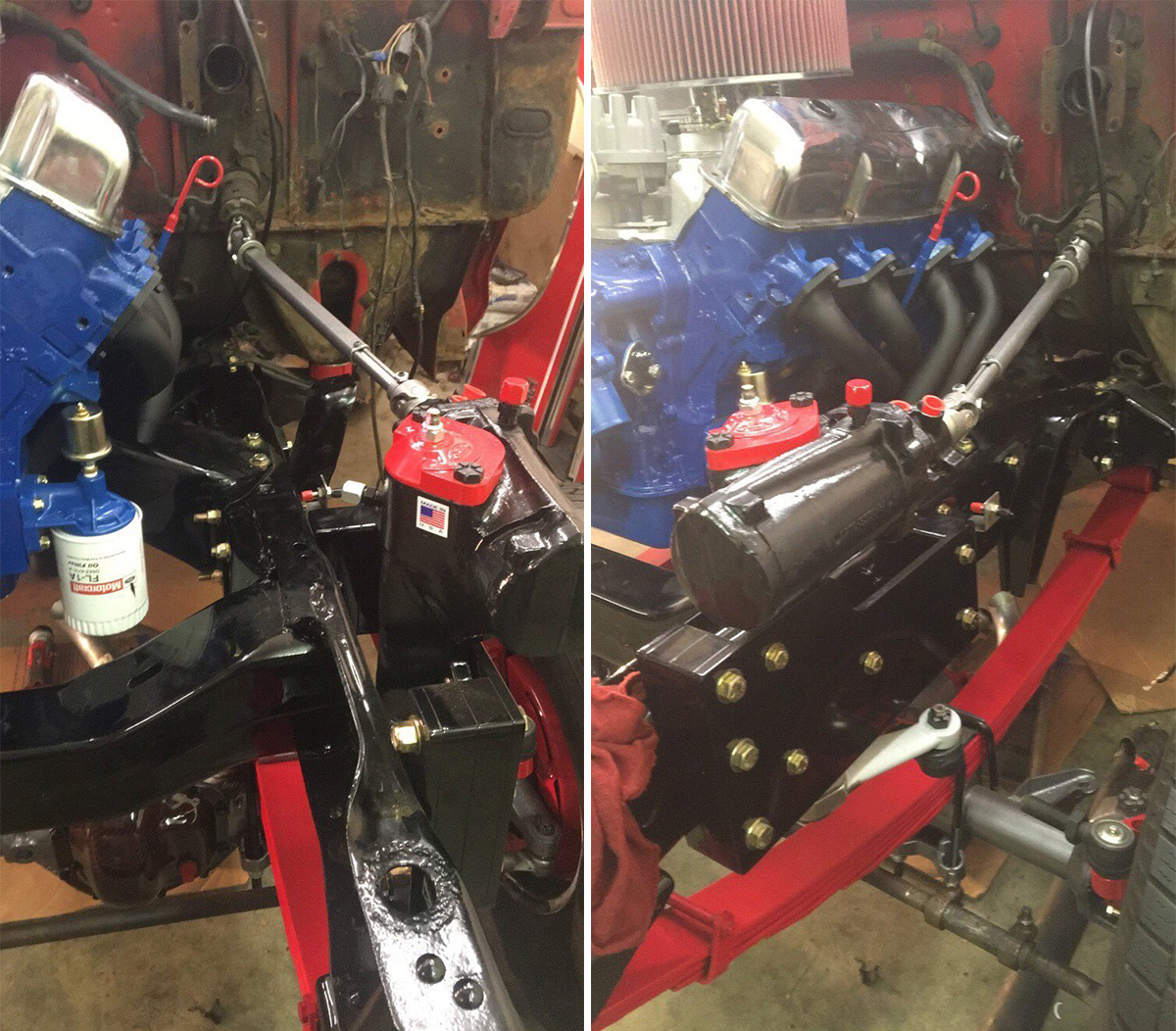 The truck has a custom Wilwood disk brake conversion designed by me for a Dana 60 rear It also has a custom stainless steal fuel cell tub as from factory there was no fuel tank under the box.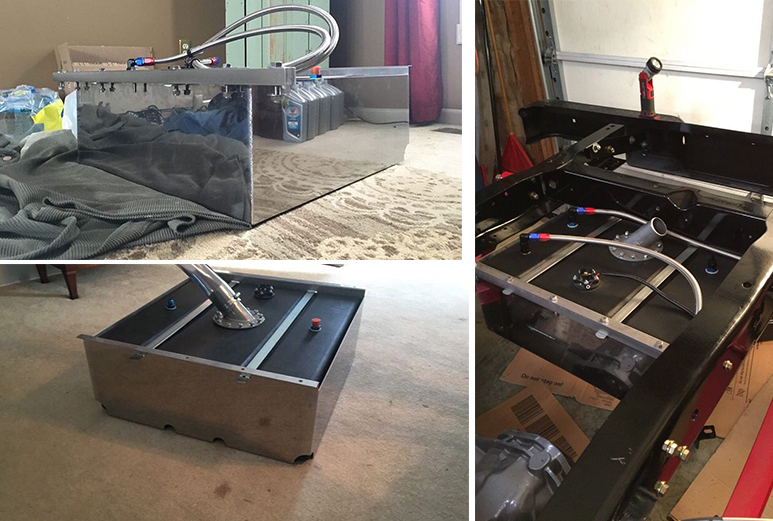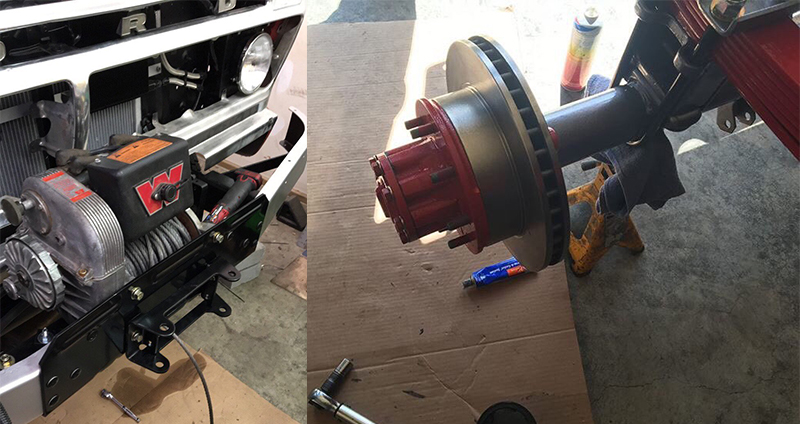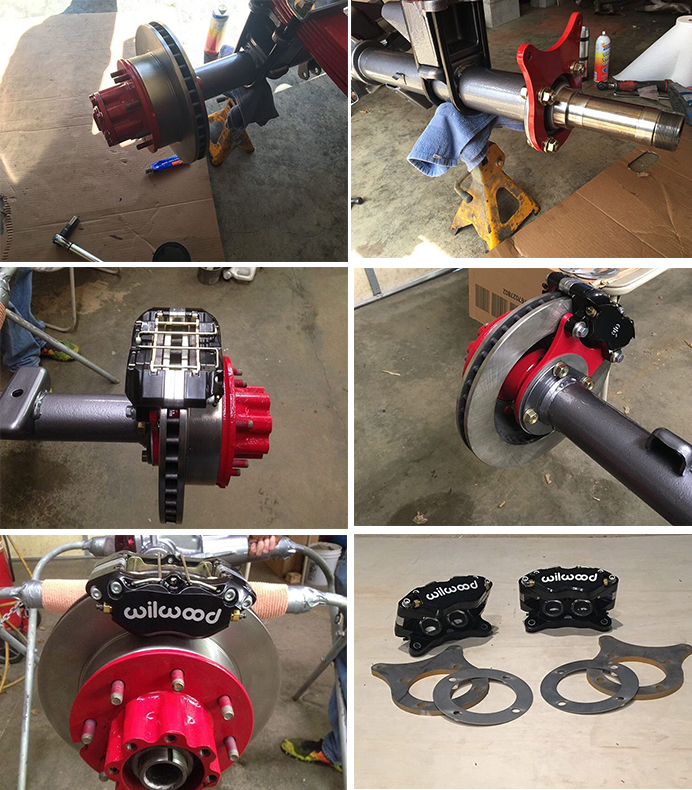 These trucks originally had power assist. I also designed a full power steering system so it is no longer assist. It has a high steer crossover setup so there is practically 0 bump steer. 16x10 Mickey Thompson Classic III rims with 35x12 Mickey Thompson Baja MTZ P3 tires and a 4in Skyjacker lift kit.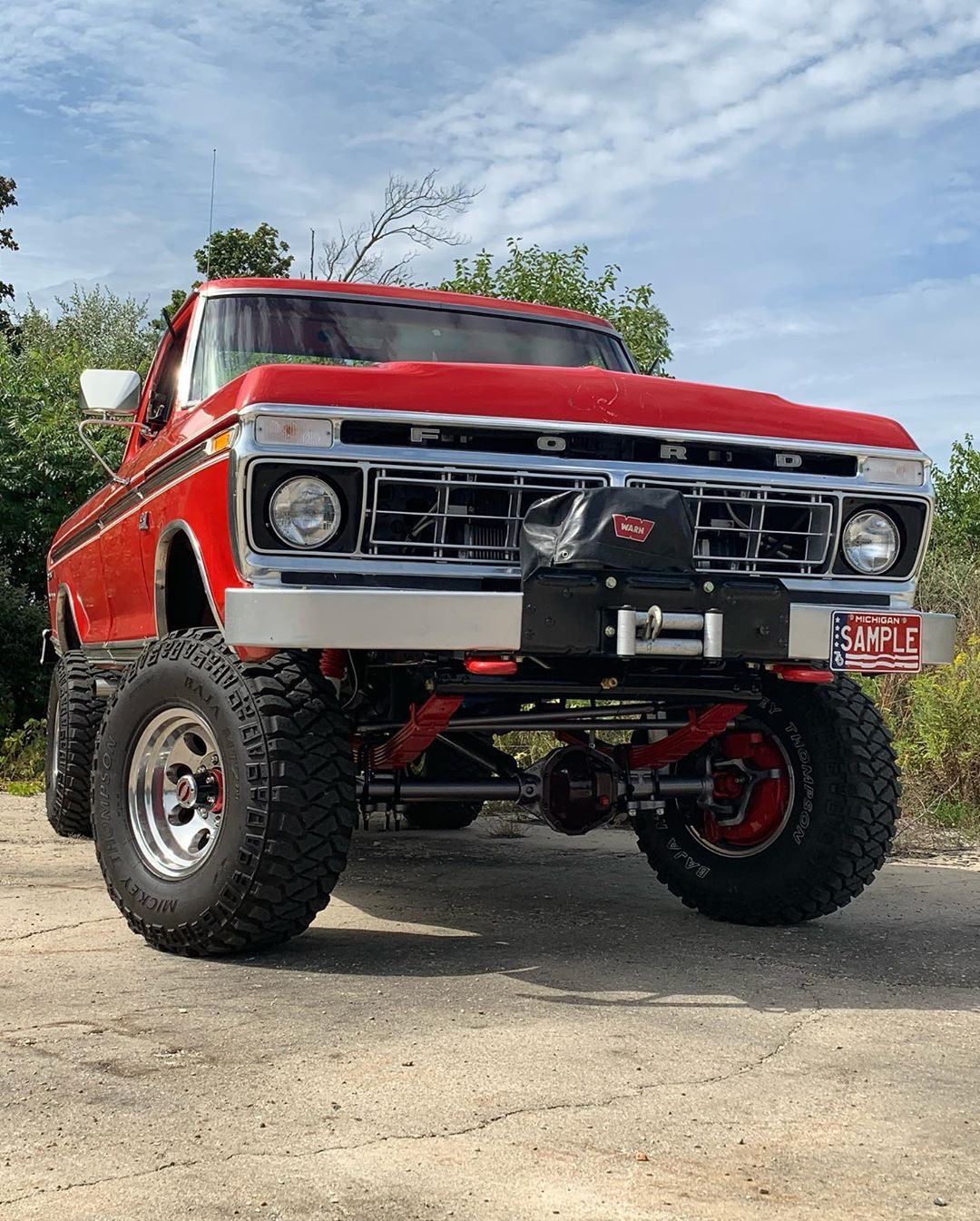 There is a Retrosound Long Beach radio in the cab that feeds a 5 channel Pioneer amplifier. The amplifier feeds two pioneer 6x9, a 12in shallow pioneer sub,and two alpine door speakers.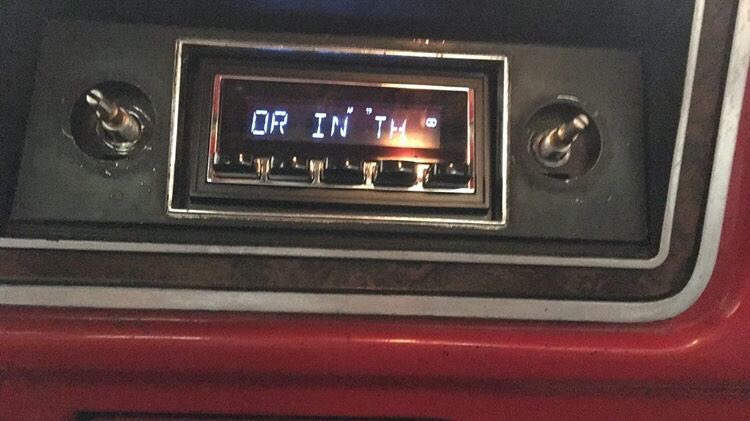 Next to the custom speaker box I have an ARB twin compressor that will eventually feed ARB lockers front and rear.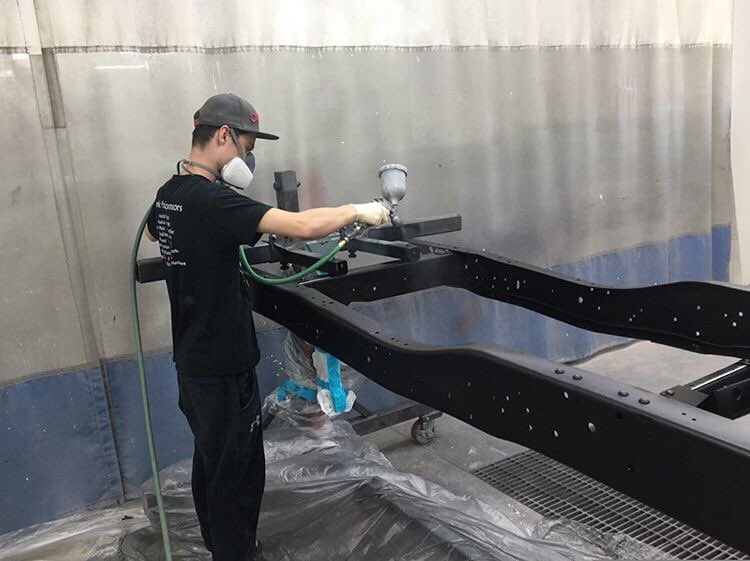 The truck currently has a Dana 44 front but I am in the process of putting in a High pinion Dana 60 from a 78 F-250 snow fighter.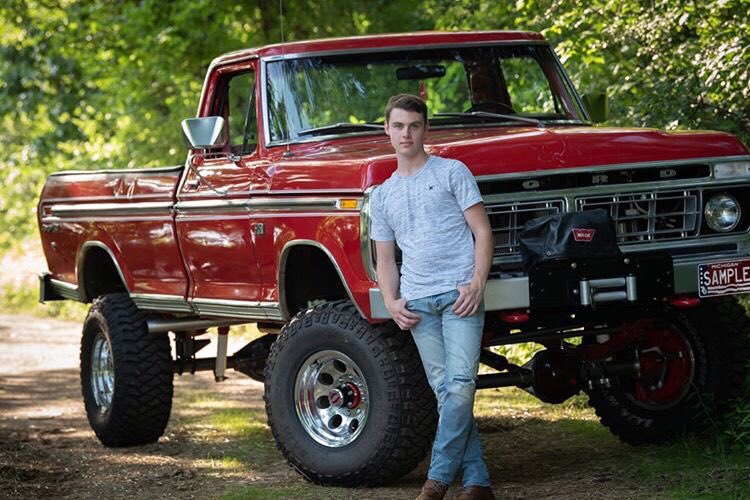 http://instagr.am/p/B4Z7gb3AYvB/