Well-known member
Staff member
administrator
Registered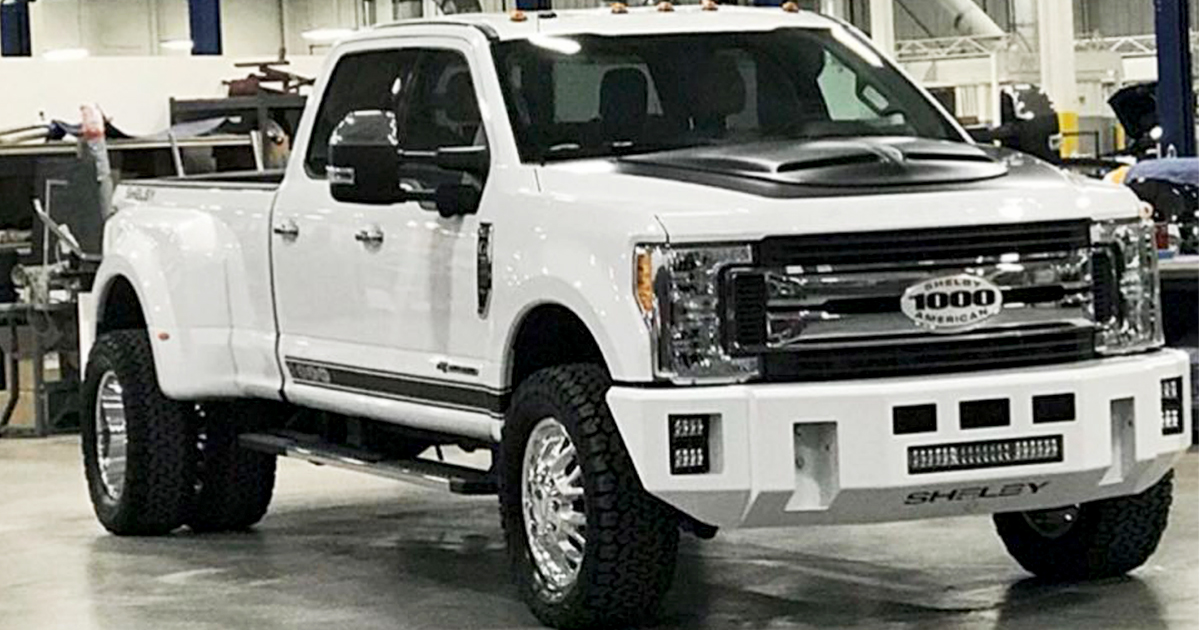 1
Rugged, dependable, and big on capability, it's no wonder the venerable pickup truck has long been a go-to for U.S. shoppers. Whether you need to haul your family and camping gear across town or tow a trailer across the country, you'll find a pickup well suited for the task. But there's a problem. With so many varieties of pickups available, which is right for you?
When buying a truck for the first time, you'll need to answer one overarching question before delving into the finer details—what purpose will your truck serve? Once you pin down those needs, you're ready to dissect the many options of today's truck market. Ready and eager? Here are six important truck buying tips to consider before you buy that first pickup.
2
Today's pickups come in a dizzying array of styles, sizes, and configurations, but these can generally be whittled down to a few choice arrangements. Shoppers can choose between midsize pickups, such as the Toyota Tacoma and Chevrolet Colorado, or full-size pickups, like the Ram 1500, Chevrolet Silverado, and popular Ford F-150. From there, cab and bed arrangements further pare down options. While the names may change, cabs are generally referred to as "regular, extended, or crew" arrangements in increasing size, while bed lengths are commonly distinguished by "short" and "long." There's certainly no right or wrong answer here—there's a body style for everyone—but you'll want to take into account exactly what you'll be doing with your truck, what kind of space you have to park it, and how accessible you'll need it to be for passengers.
3
Again, what "purpose" will your truck serve? With engine choices ranging from gas-sipping four-cylinders to big and torquey V8s, it's important to know what needs your truck will meet. In general, mid-size trucks offer up a choice of four-cylinder and V6 engines, while V8s are reserved for the full-size market. For shoppers looking for frugality and fuel efficiency, the four-cylinders and V6s remain top options, however modern technology like cylinder deactivation has allowed larger V8 engines to achieve better fuel economy. For those looking to tow and haul regularly, the larger V8s and turbodiesel engines offered in full-size and "heavy duty" full-size pickups offer the greatest benefit. Just make sure to check a vehicle's tow rating before you buy as this can vary widely even between like models due to engine, wheelbase, gearing, and axle specifications.
4
Automatic or Manual?
Pick your poison. The vast majority of today's pickup trucks are spurred along with automatic transmissions. They're well suited for everyday driving, provide impressive towing ability, and make driving off-road easy as can be. The manual transmission has been a disappearing feature among pickup trucks for many years now, however it hasn't gone the way of the Dodo just yet. Manual transmissions can still be had in the mid-size segment—Tacoma, Frontier, and Colorado/Canyon all offer them—however Ram offers the only full-size options with a stick, married exclusively to its Cummins diesel engine.
5
Buying a used truck necessitates a bit more research, however used vehicles can offer tremendous value for money as compared to fast-depreciating new vehicles. When buying any used vehicle, make sure to generate a vehicle history report to give a glimpse into its past. Also, have a trusted mechanic give the vehicle an inspection to gauge its overall health and look for signs of premature wear, abuse, rust, and damage repair. If driven for extended periods of time on dry pavement, part-time 4x4 systems can incur driveline damage or even failure. Signs of damage and wear can manifest in drivetrain vibrations felt at certain speeds, which should immediately raise red flags. If buying a used truck, your best bet is to look at models around three years old, as these will have past the steepest part of their depreciation curve and likely have remaining warranty coverage left. Just make sure to give the vehicle a thorough test drive—both at city and highway speeds—in order to spot any issues. As a rule of thumb, if you're on a budget, buy the truck that fulfills your "everyday" needs, not "someday" needs. If you mainly commute long distances and only haul a trailer one or two days out of the year