Well-known member
Staff member
administrator
Registered
Here is F-250 crew cab the baddest on the planet you have seen! . It was built by the incredibly talented offroad fabrication shop based out of Michigan called Griffen Fab Works. According to Neal Griffen, owner and founder of Griffen Fab-Works, it's what you would call a full luxury built prerunner and while there are a few differences, not much separates this F-250 from a full blown trophy truck! Internally, it earned the nickname the "Trophy F-250" and when you learn what went into it, it's not hard to see why. Even with the level of fabrication required to make this incredible machine, and the high-quality craftsmanship they pride themselves on, Neal and his crew still managed to complete it in just four months.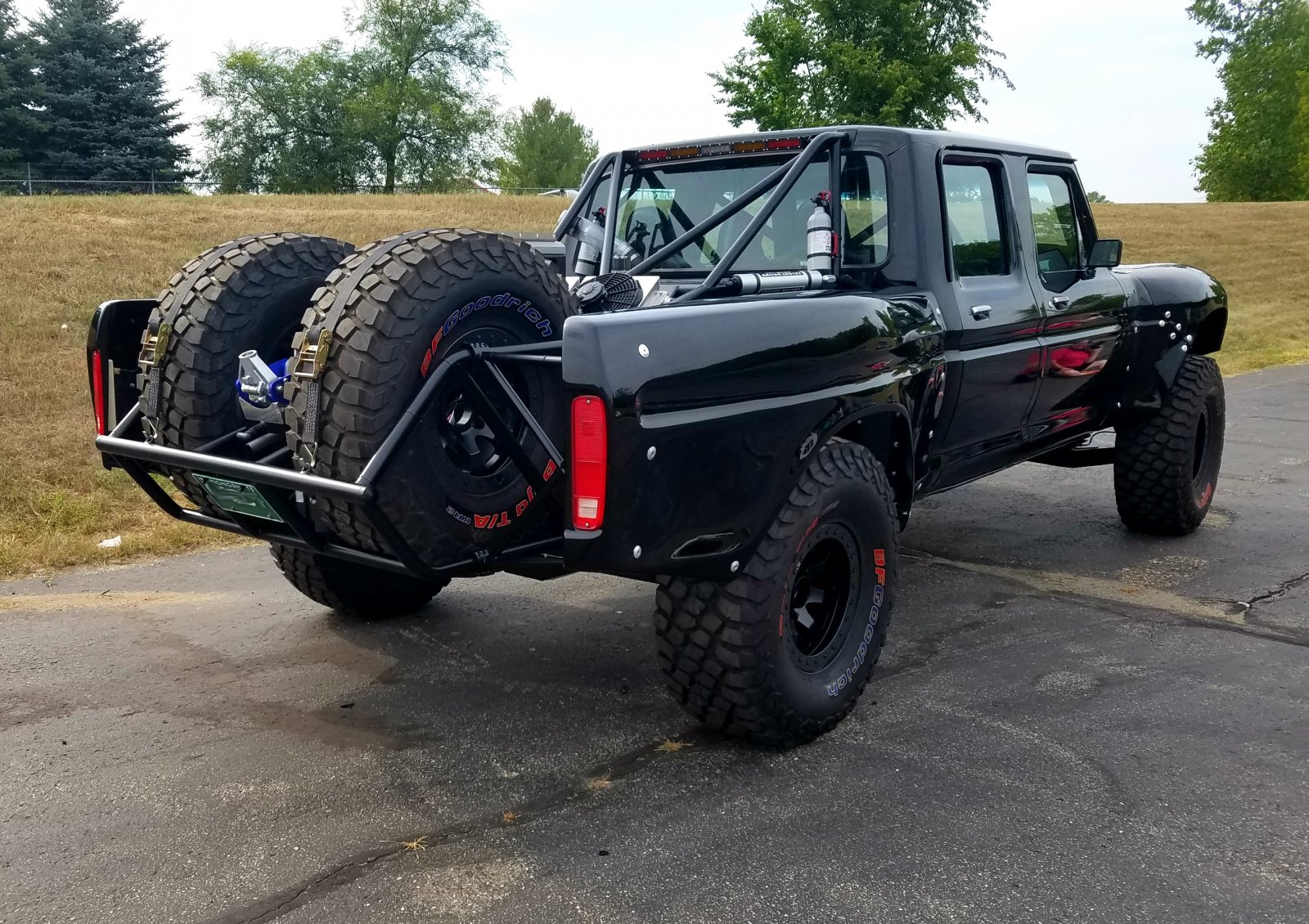 It's not very often that you see one of these old school Ford crew cabs with this level of customization, and to us that makes it even more appealing.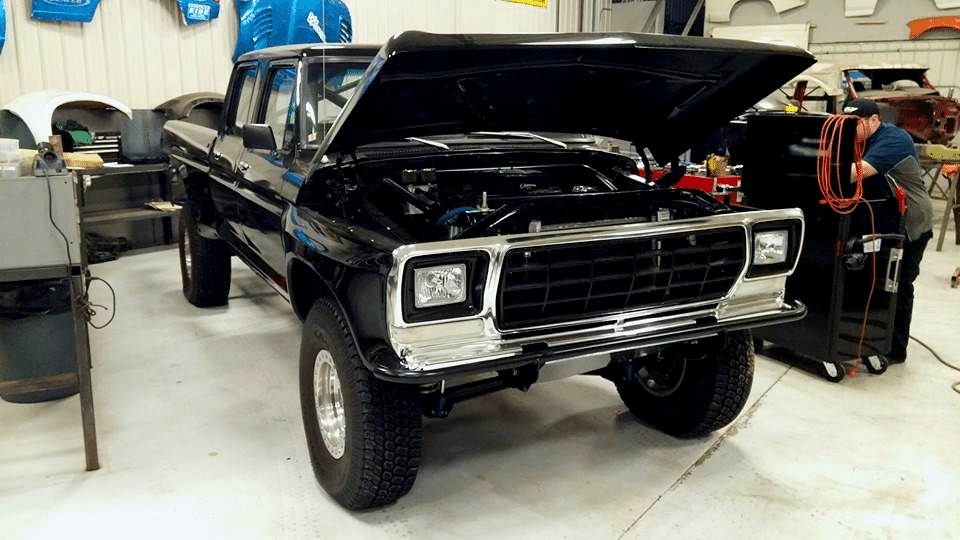 Before.
When the truck first showed up to the shop there had already been some work done to it. The owner did a few things like installing a roll cage, medium level travel suspension system, and of course a big-block-V8. However, he soon realized that he wanted something significantly better and more capable.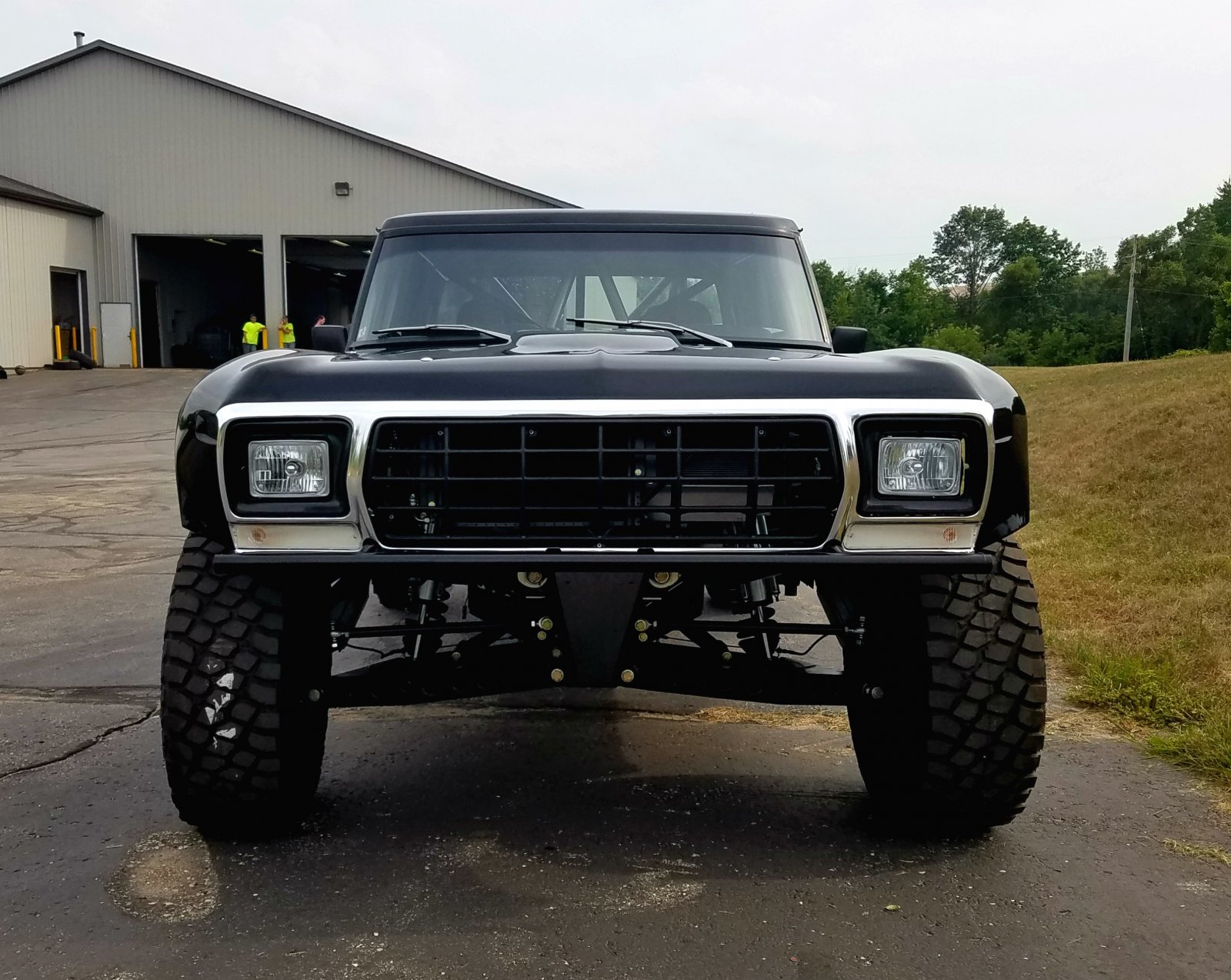 After.
The plan with the truck was simply to make it the most badass F-250 possible. So Neal and his crew decided to start from scratch. The only thing that remains from the initial build is the cab and roll cage, everything else on the truck is either completely brand new or custom built in house.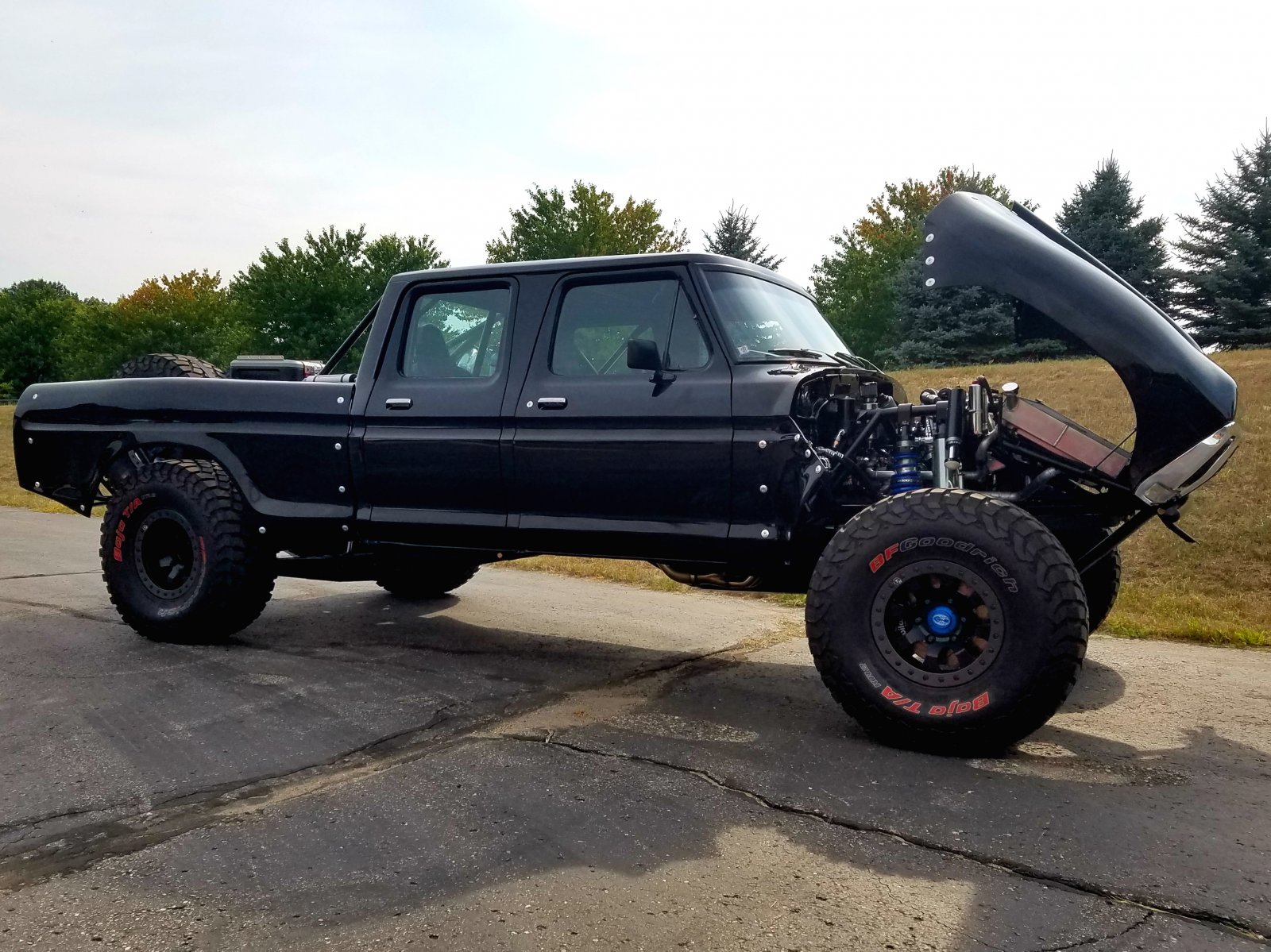 With so many impressive features it's almost difficult to determine where to start. Although since we're hardcore gearheads, let's get right to the power and performance and then we'll talk about how the truck handles that power. As nice as it was having that big block for the low-end torque, there was no way it was going to fit with the front suspension system they had planned. They came up with the brilliant idea of installing a crate motor instead. But not just any crate motor, it's the LSNext crate V8 with CNC heads and a set of long tube headers that ended up being significantly more powerful than the outgoing big block.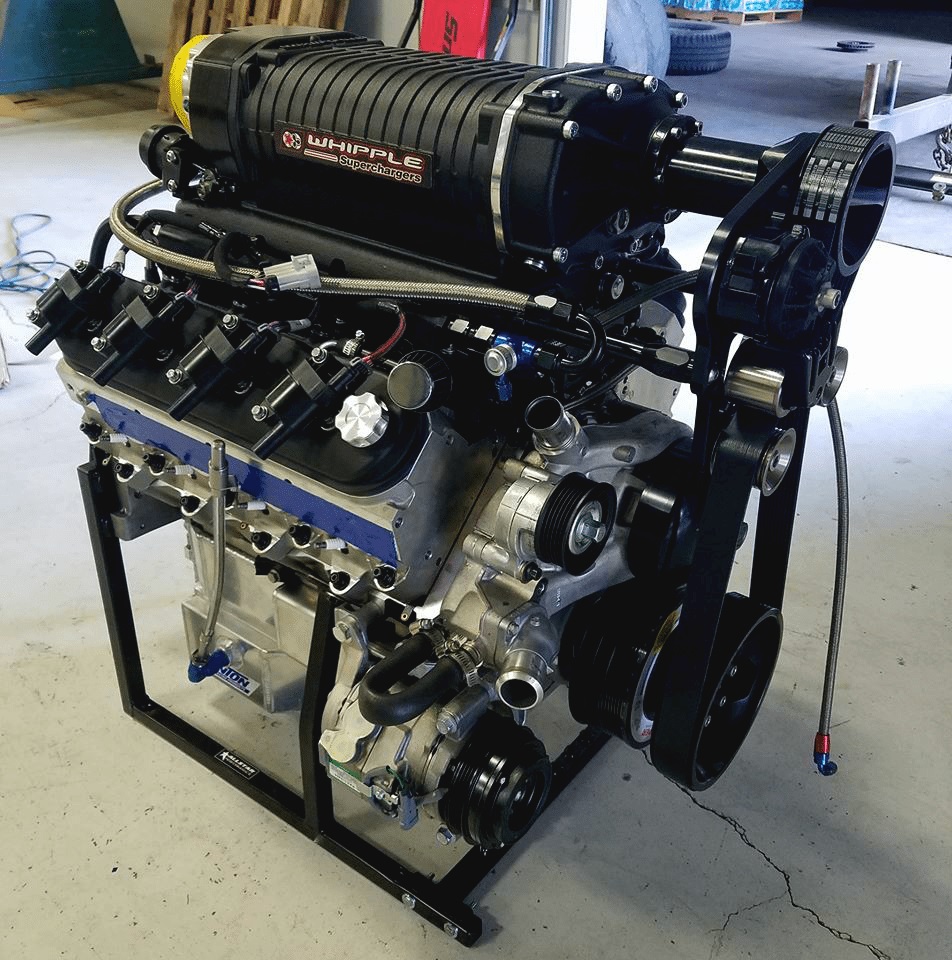 As we all know, there's no such thing as too much power, so to make things even more interesting they decided to slap a Whipple supercharger on the new LSNext engine. The end result is about as good as you could ask for with an estimated 900hp and 900lb-ft of torque, using pump gas! That's in the same power range as most Trophy Trucks currently used in competition. However, it's worth noting that most Trophy Trucks create that power naturally aspirated. In order to handle all that power, they used a Tube Works 4-inch Trophy Truck axle, 10-inch third member, with 36 course TT axles, which is a very popular setup used on, you guessed it, Trophy Trucks.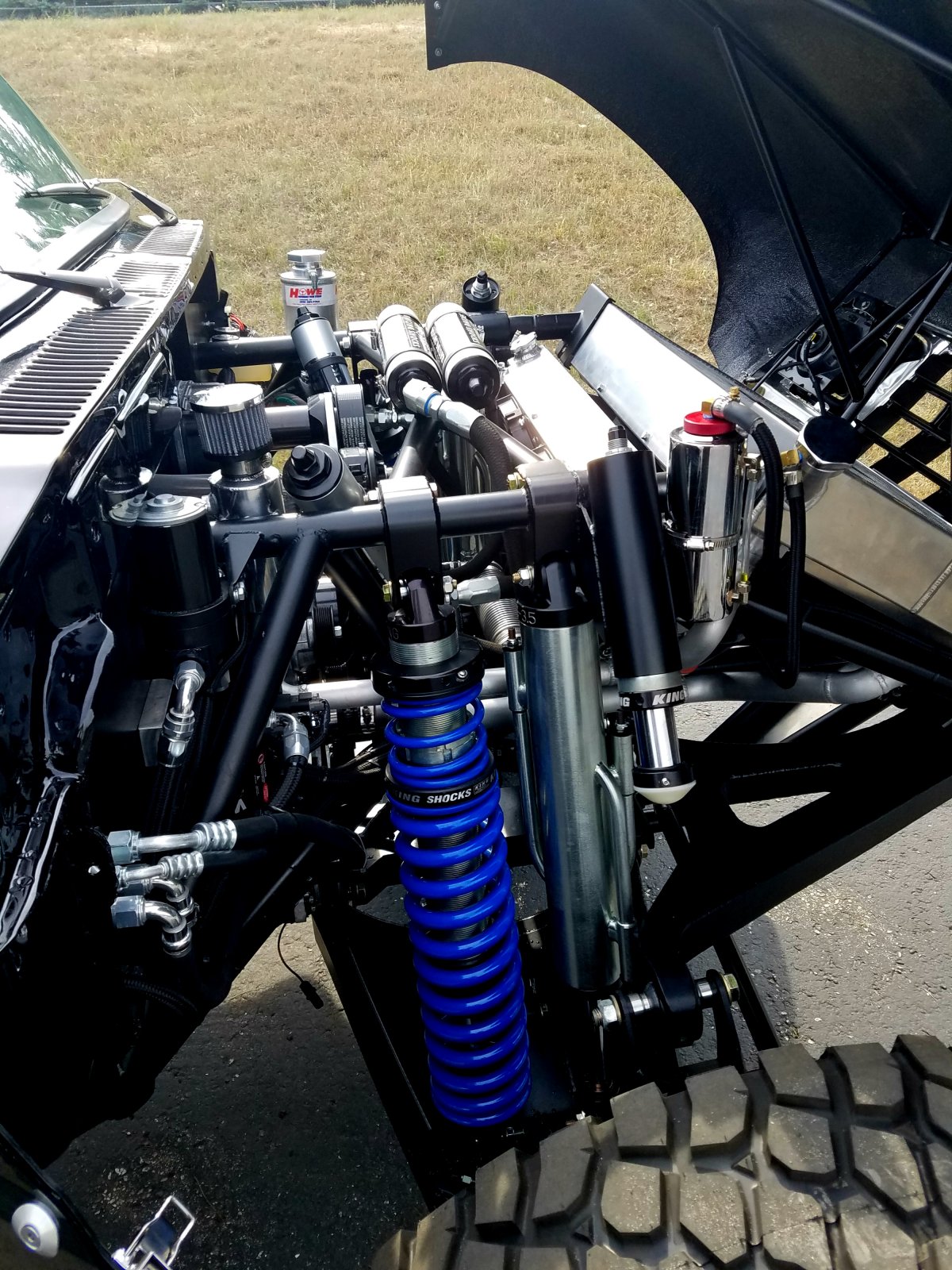 Even after they decided to use a smaller, more powerful motor, Neal and his crew still had to figure out a way to situate it without interfering with their front suspension system. As a matter of fact, this was one of the most challenging parts of the build. When you run into these types of issues, it pays to have serious skills when it comes to fabrication and luckily that's exactly what Griffen Fab Works specializes in. To solve the problem they moved the engine so far back that part of it is actually inside the cab, similar to what you'd see in an old Econoline Van, or maybe a Hummer H1 would be a better example.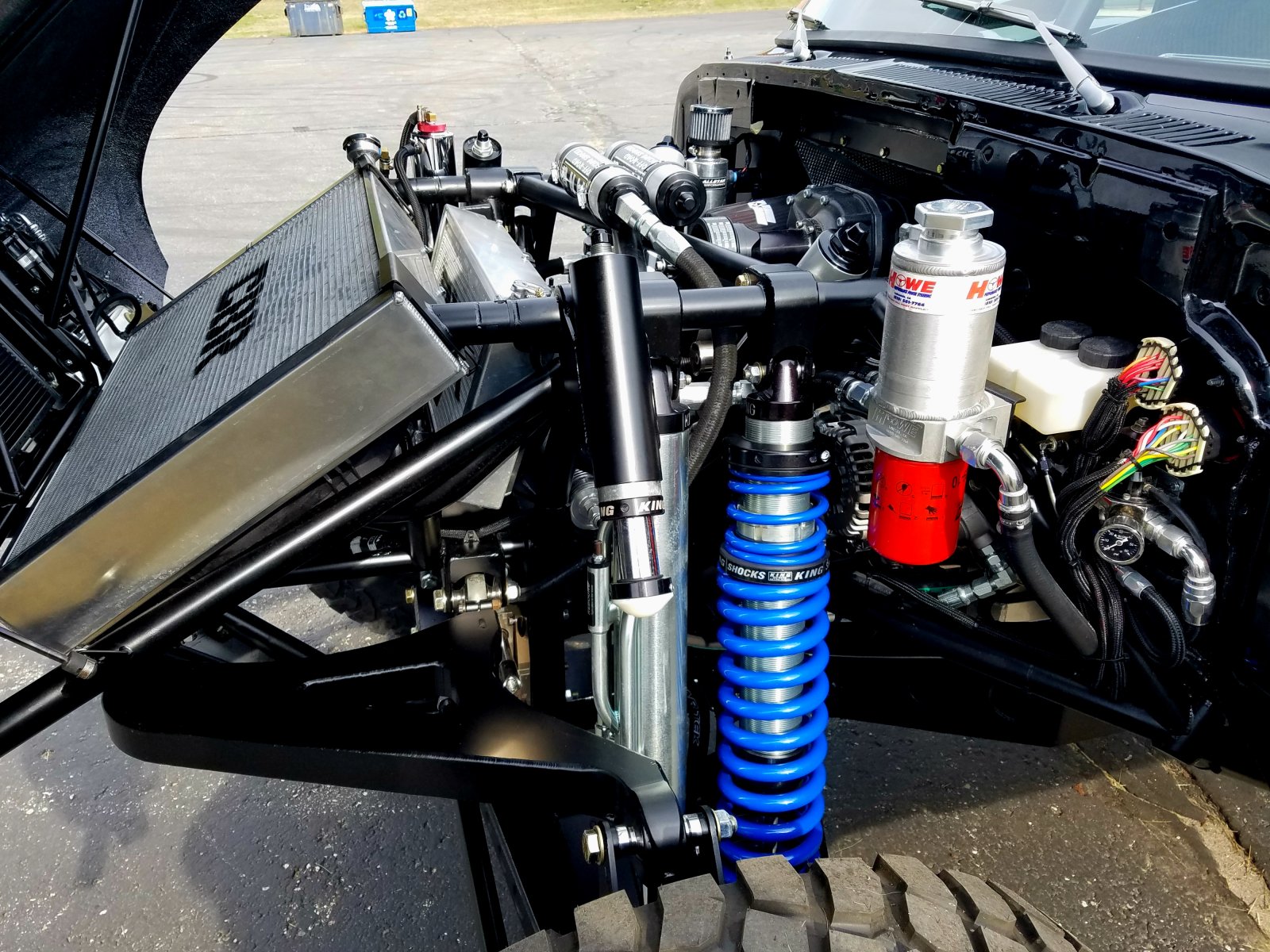 Once that was all sorted out, they could focus on the front suspension. It's a center-mounted A-arm system that's commonly seen on Trophy Trucks and other high-performance offroad vehicles. The interesting thing about this particular system is that it was completely custom built in-house by Neal and his crew. It provides a staggering 25 inches of wheel travel up front, which as a point of comparison, the 2017 Gen 2 Ford Raptor has just 13 inches up front and 13.9 in the rear. The most impressive comparison though, is the Trophy Truck, because they usually run anywhere from 24-28 inches of travel up front!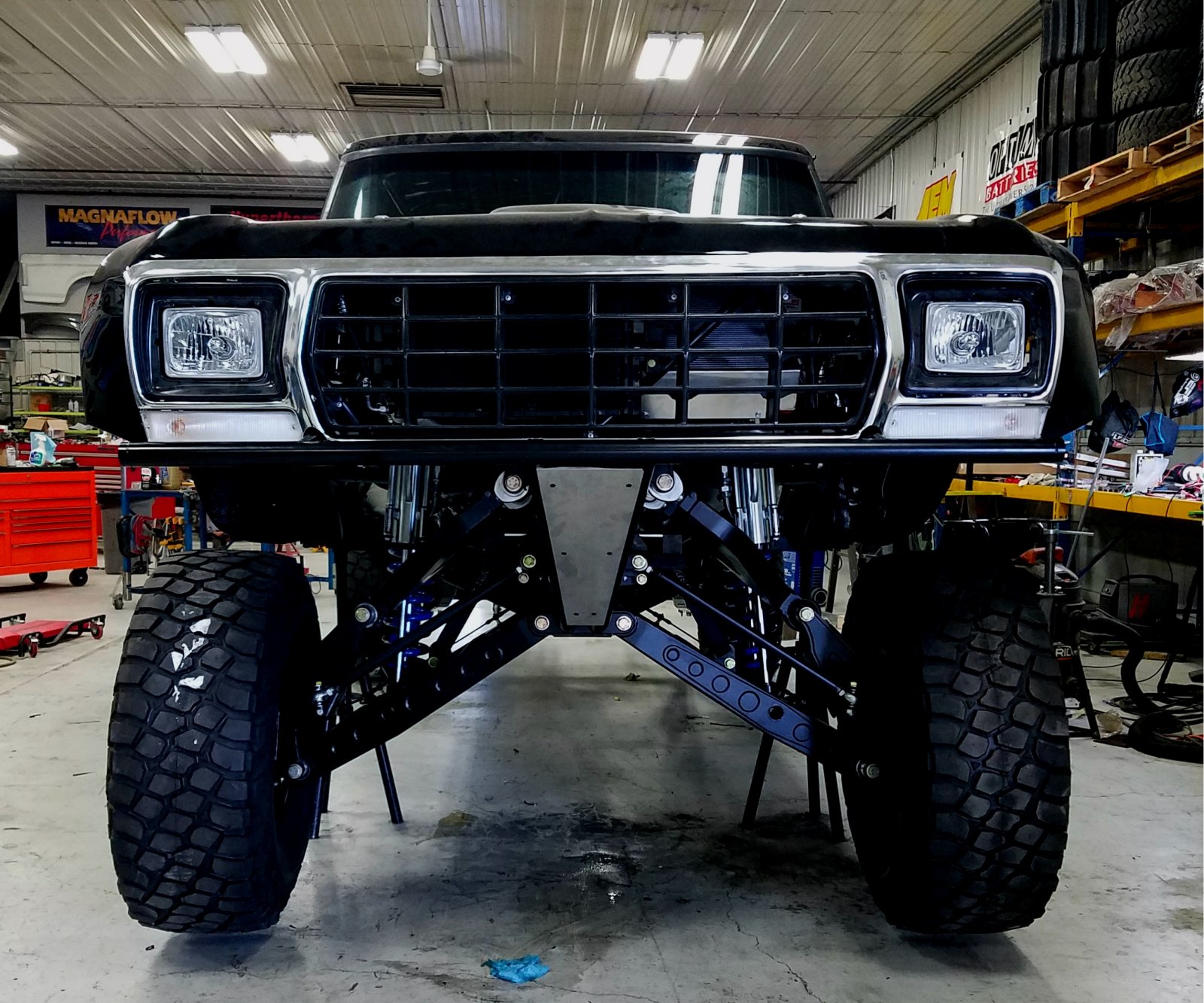 The rear suspension was also fully custom built in-house by the mad geniuses at Griffen Fab Works. It's a back half 4-link system that's also similar to what you'll see on a Trophy Truck, and it'll provide comparable results too. A Trophy Truck usually has anywhere from 32-36 inches of rear wheel travel thanks to that 4-link style suspension. The Trophy F-250 is said to have roughly 34 inches of travel. Now, do you see why I keep comparing the two?ive comparison though, is the Trophy Truck, because they usually run anywhere from 24-28 inches of travel up front! Once the project was finished, both Neal and the owner of the truck were extremely happy with how it turned out. And really we couldn't agree more. Everything came together so well that it almost looks like it was designed to be that way from the beginning. The way the truck squats so low even though it sits on 39-inch BFG Baja T/A tires makes it look so sinister and mean, in the best possible way. Speaking of tires, notice how there's six of them including the two spares and they all happen to be fully bead locked. That's important when you have 900hp under your right foot and you're attacking some harsh desert terrain.
Griffen made it very clear that he takes a lot of pride in his work and wants to make sure that when they complete a build, it's something they would be proud to own themselves. Considering the fact that he's just 24 years old, and his entire crew is under the age of 32, it's safe to say that Griffen Fab Works is going to be around a long time and will soon be a household name in the offroad world. Especially if they continue to build vehicles with the quality and innovation used on the Trophy F-250. They have a few builds in the works right now that we look forward to bringing you in the future.
Source & Pics :
MotoNetworks