Well-known member
Staff member
administrator
Registered
It's a 86 f250. 4.9L with a 4 speed. Picture above is a before and after.

Says: Joey Forbes (Owner)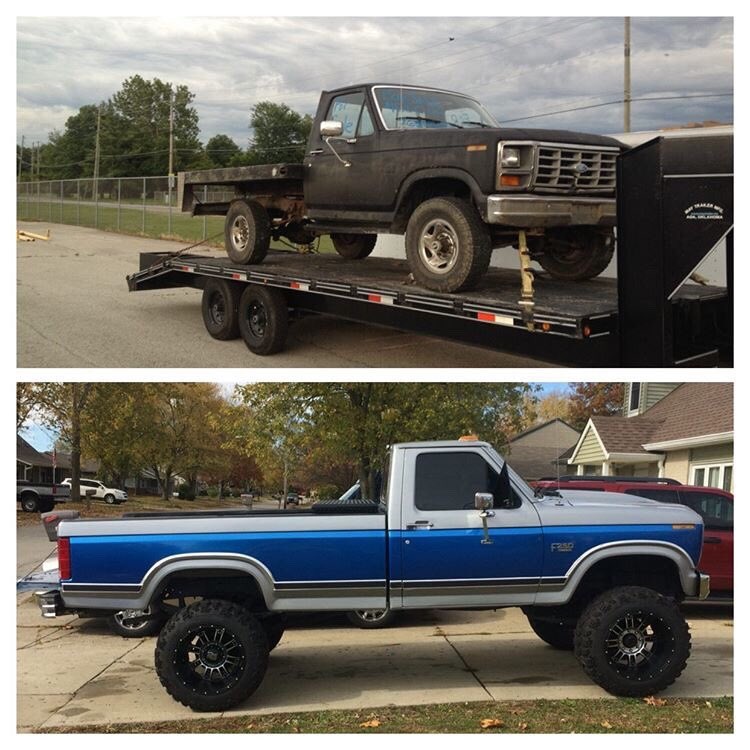 The seventh generation of the Ford F-Series is a range of trucks that was produced by Ford from the 1980 to 1986 model years. The first complete redesign of the F-Series since 1965, the seventh generation received a completely new chassis and body.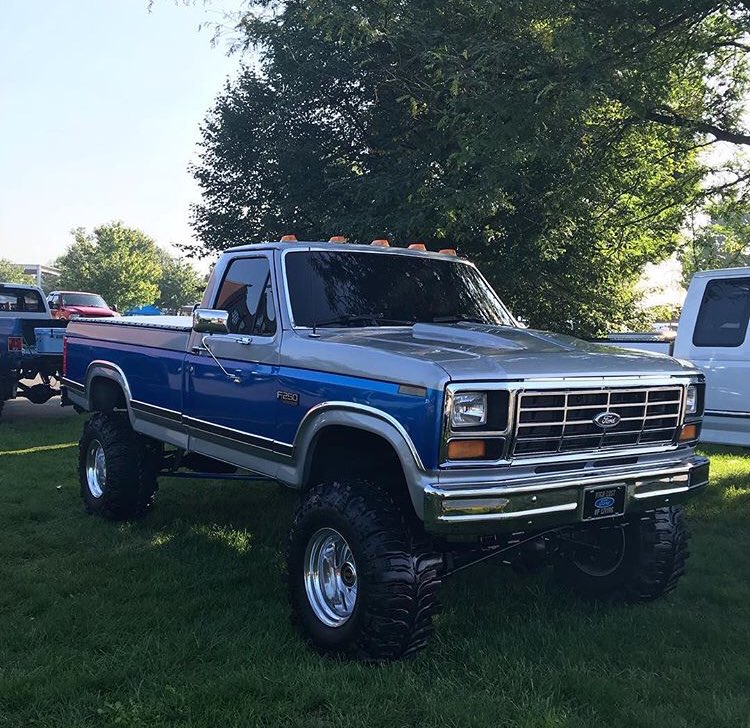 Distinguished by its squarer look and flatter body panels, this generation marked several firsts for the F-Series, including the introduction of the Ford Blue Oval grille emblem. However, this generation marked the end of the long-running F-100, the Ranger trim, sealed-beam headlamps, and would be the final generation to offer a FlareSide bed with rounded rear fenders.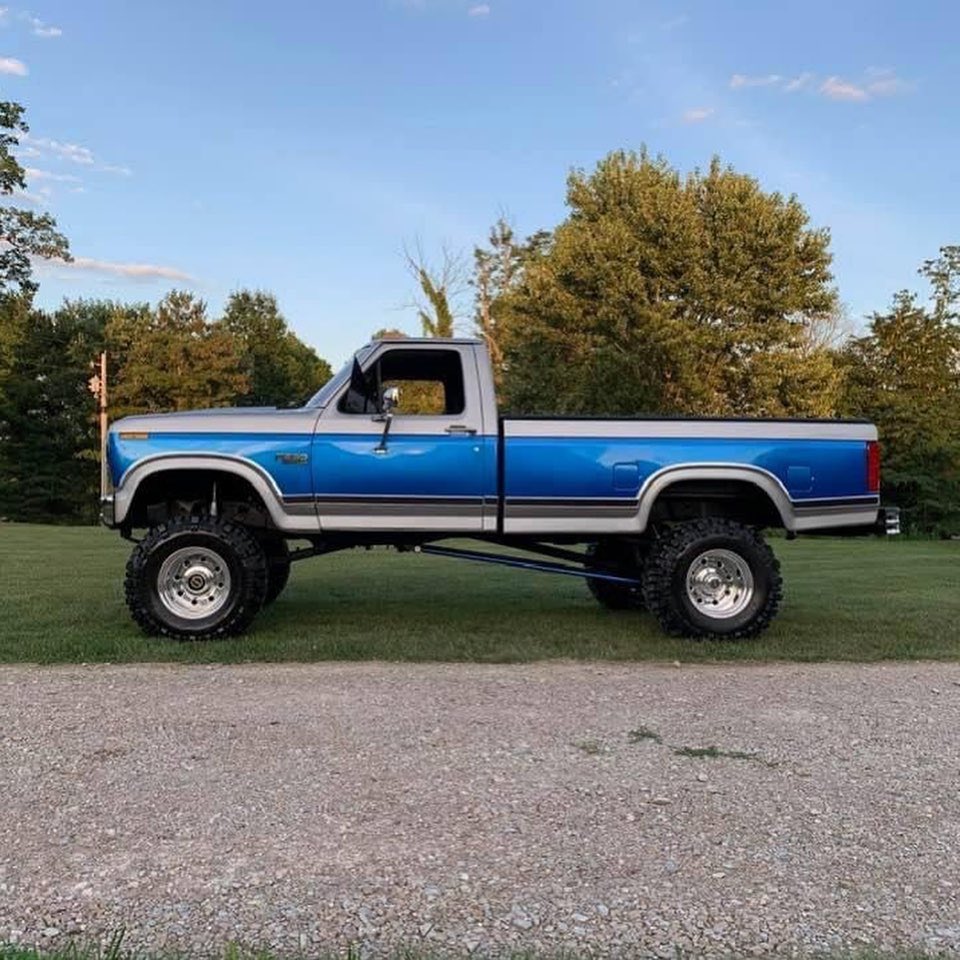 The 1982 model year was marked by a slight but important cosmetic change: 1982–86 models had the "FORD" letters above the grille removed, and a Ford oval placed in the center of the grille, with fewer vertical bars in the grille itself.