Well-known member
Staff member
administrator
Registered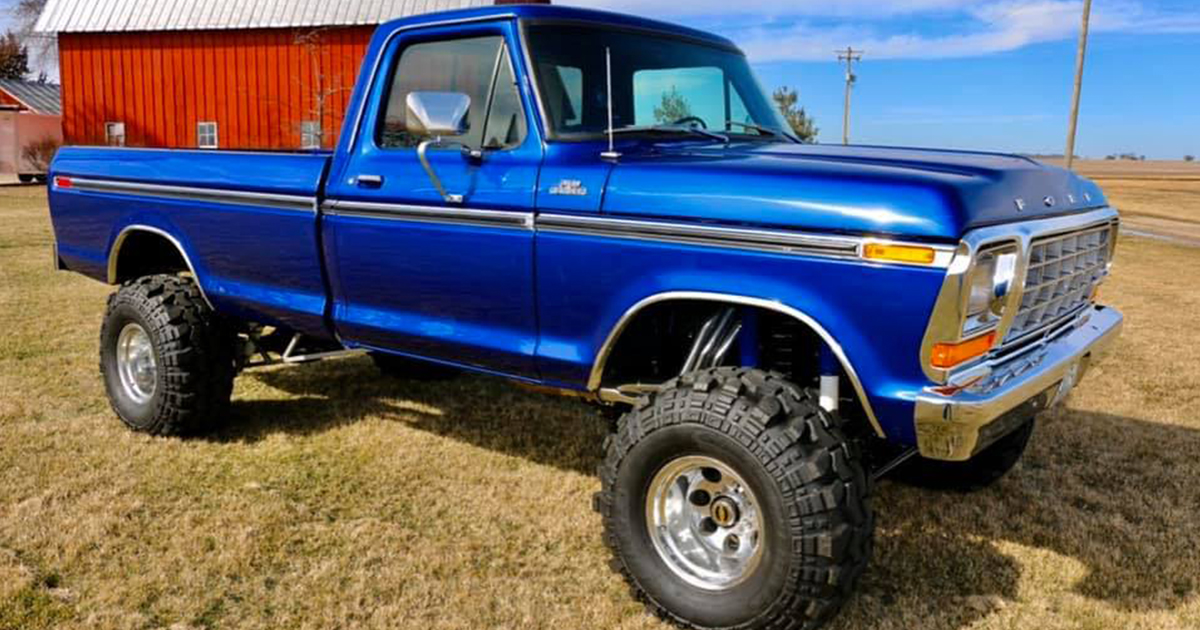 I bought the truck in 2013 from a local farmer I know. He had put the 429 in it before I got it. It was originally a 351 truck. The body that was on it had been fine but the Illinois weather had taken the floor boards and cab mounts out so I found a whole rust free body for it. I took this down to the bare frame and had parts powder coated and painted. The drivetrain was completely redone from new bearings, seals moser axles in rear with Eaton Tru Trac , Richmond 4.56 gears. The c6 transmission was rebuilt to hold the power with a Coan stall 3000-3100 converter.
Says:
John Paul Hendrix
(Owner)
The engine is a 1969 429 with 1970 dove heads, super cobra jet pistons, extreme 4wd comp cam, one piece stainless Manley valves and roller rockers. MSD ignition and Holley 750 dual feed carb. Estimated 527 hp by comp numbers. I've tried to use mostly Nos parts while restoring. It's got a skyjacker 6" soft ride system lift with 6 nitro shocks. Mickey Thompson 35x15.5x15 super Swampers tsk sx tires, with 15x12 Mickey Thompson wheels.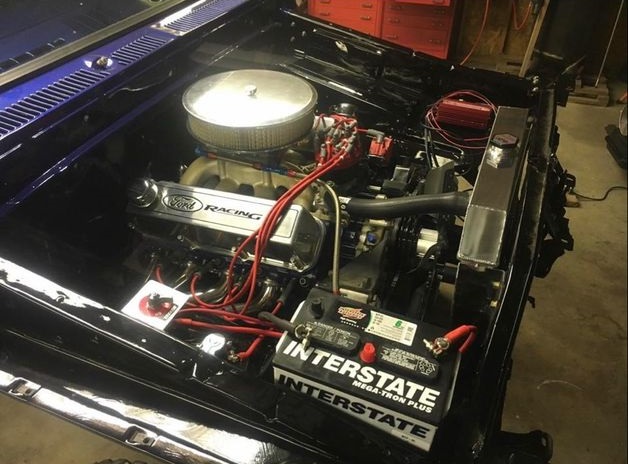 I went with Ford Sonic blue for the color. Interior is Dennis Carpenter dash pad, door panels but used original Indy free wheeling inserts on door panels. I've still got to get the seat done to match the door panels but coming soon. My good friend Russ Weber did the paint and body work! Body has been redone not fine. Up above in the beginning of paragraph Still to come original 70's chrome long tube roll bar and 4 stainless KC day lighters.