Well-known member
Staff member
administrator
Registered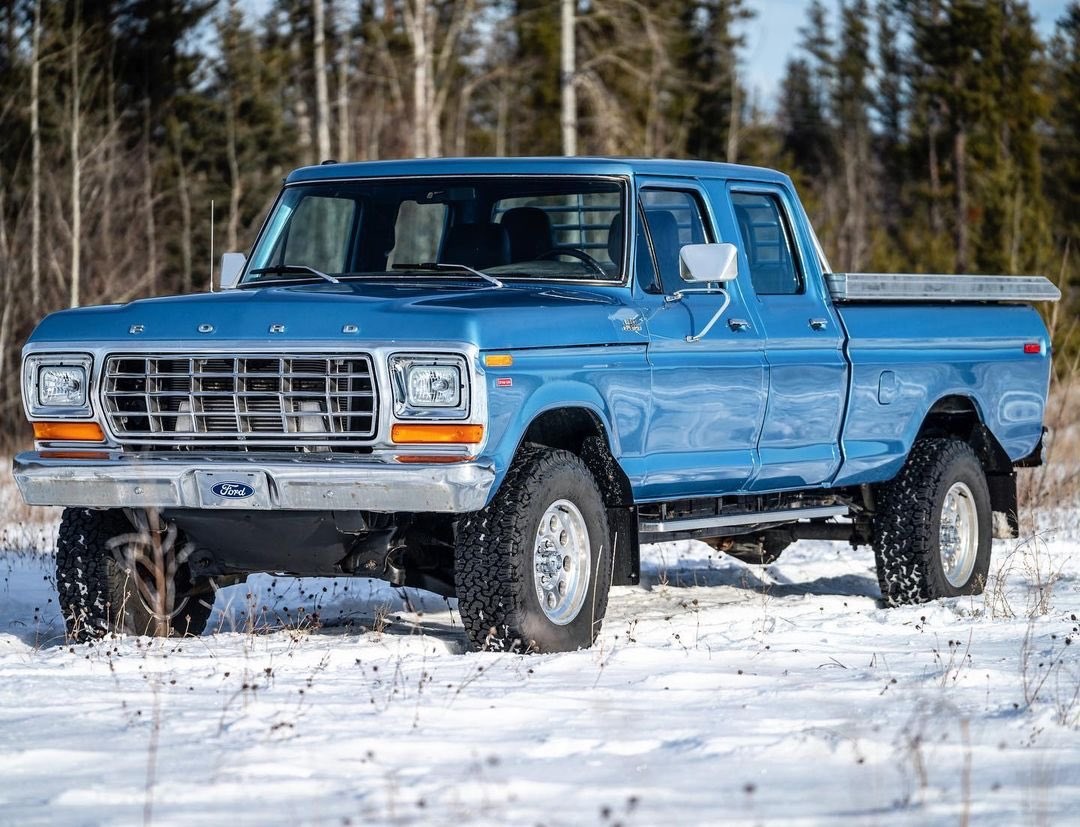 This is my iconic 1979 F250 Custom Crew Cab Ford atop a 2013 F150 Ecoboost chassis, drive train and interior. After years of research, I found both my 1979 crewcab and a written off 2013 F150 ecoboost 157" to start my project. I chose the Ecoboost because I use my truck a lot in the winter, so I wanted a higher torque gas engine paired with a reliable auto trans. This package checked off all the boxes for reliability, power, comfort and robust towing and payload hauling. Says:
Mike Reeve
(Owner) Huge thanks to all who helped out making this project come to life! Paint/Body - Big Rig Collision Grande Prairie Kenton Schultz & TDR Trevor Rozinsky. General: Dave Metituk, Quinn Montgomery, Matt Reeve, Cory Heck, Curtis Robideau, Kerry Reeve, Lauchie Sutherland, Dwayne Heck, Sheldon Zenkewich, Les Kerik, Alicia Wilson, Thomas Pugh, Ryan Bessent, Anthony Butterworth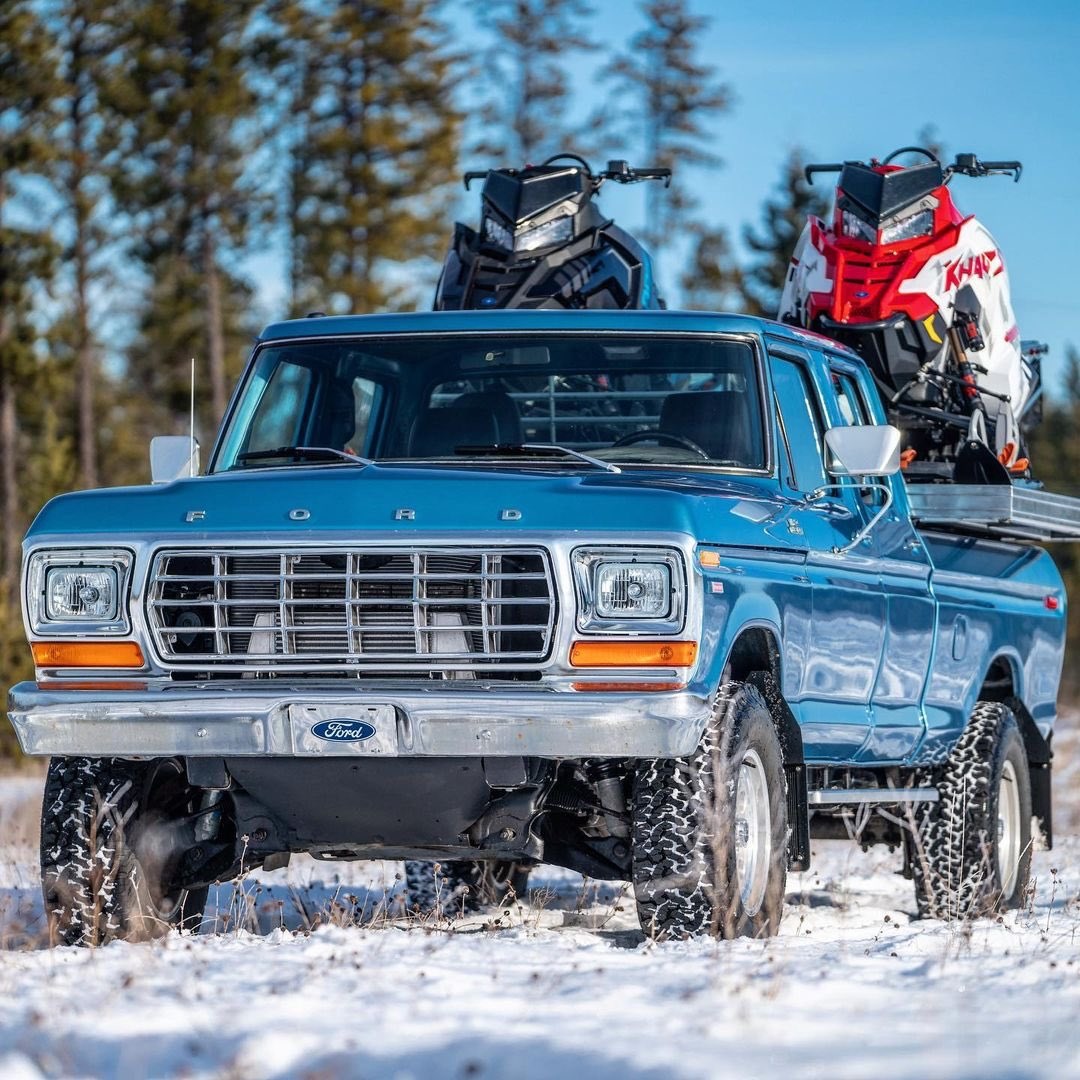 Chassis: This is the 2013 F150 Crewcab 6'6" 157" wheelbase chassis with a 7700lb GWV. I changed as little as possible on the chassis other than the cab, box, rad support and bumper mounts. The 2013 chassis is 8" longer than the 1979, so to make this up, I extended the 1979 6.6" box to approximately 7'2" long. Only 1 cut was necessary and it's in front of the rear wheels. For suspension I went with individual bag ride rite air bags with in cab guage/adjustment and my own compressor system. Billstein struts up front and a 2" block to get the height where it currently sits. Billstein 5160 piggy back rear shocks and a 3" block in the rear.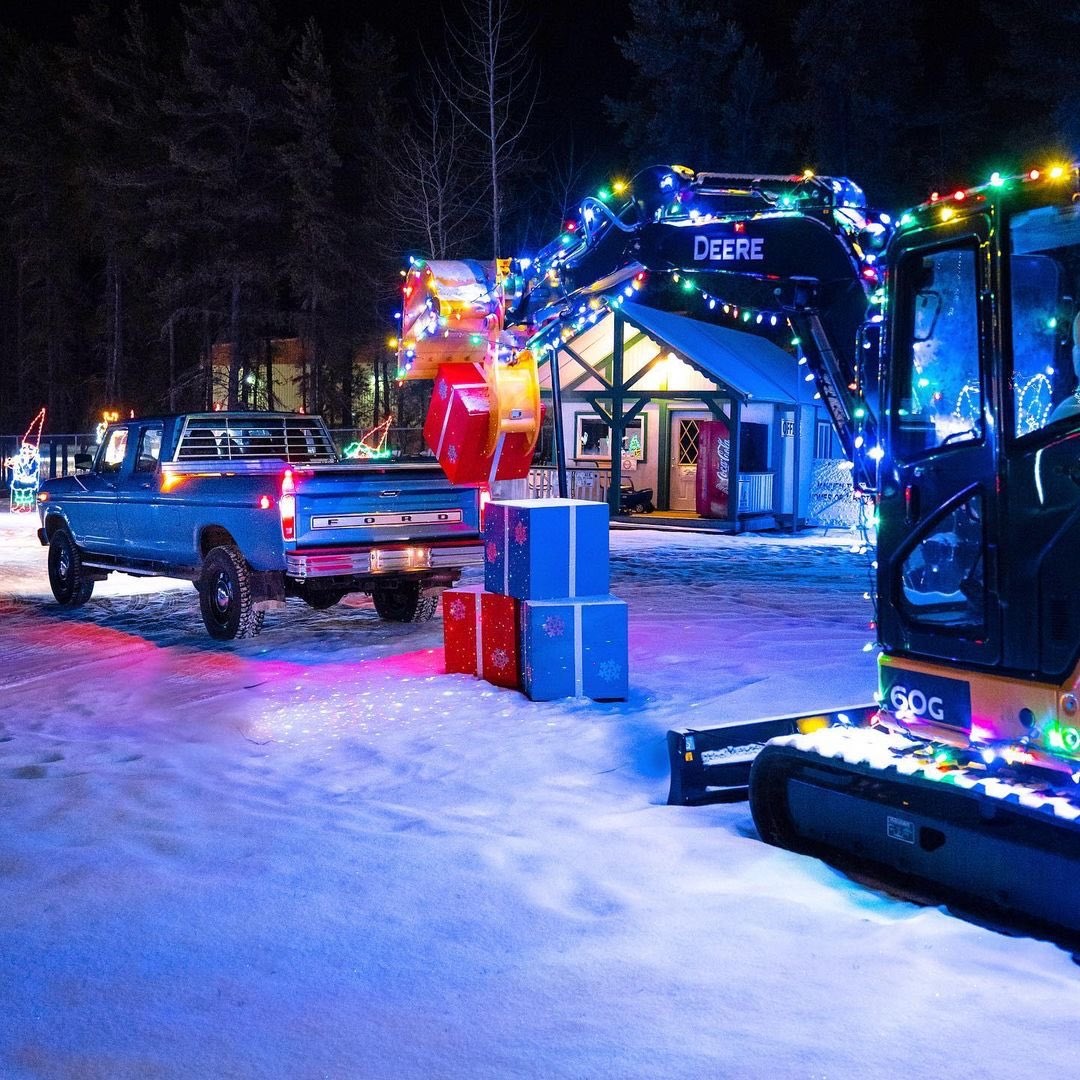 * An interesting note is the original 1979 F250 used in this project was also a 7700lb GWV truck identical to the 2013 being used. Drive Train: Stock Ecoboost with upgraded timing chain, cam phasers, tensioners. I also replaced the oil and coolant lines and seals to and from the turbos before mounting the body. Aftermarket manifolds and AFE charge air cooler. stock 6spd trans, 3:73 ratio differentials and E-locker rear.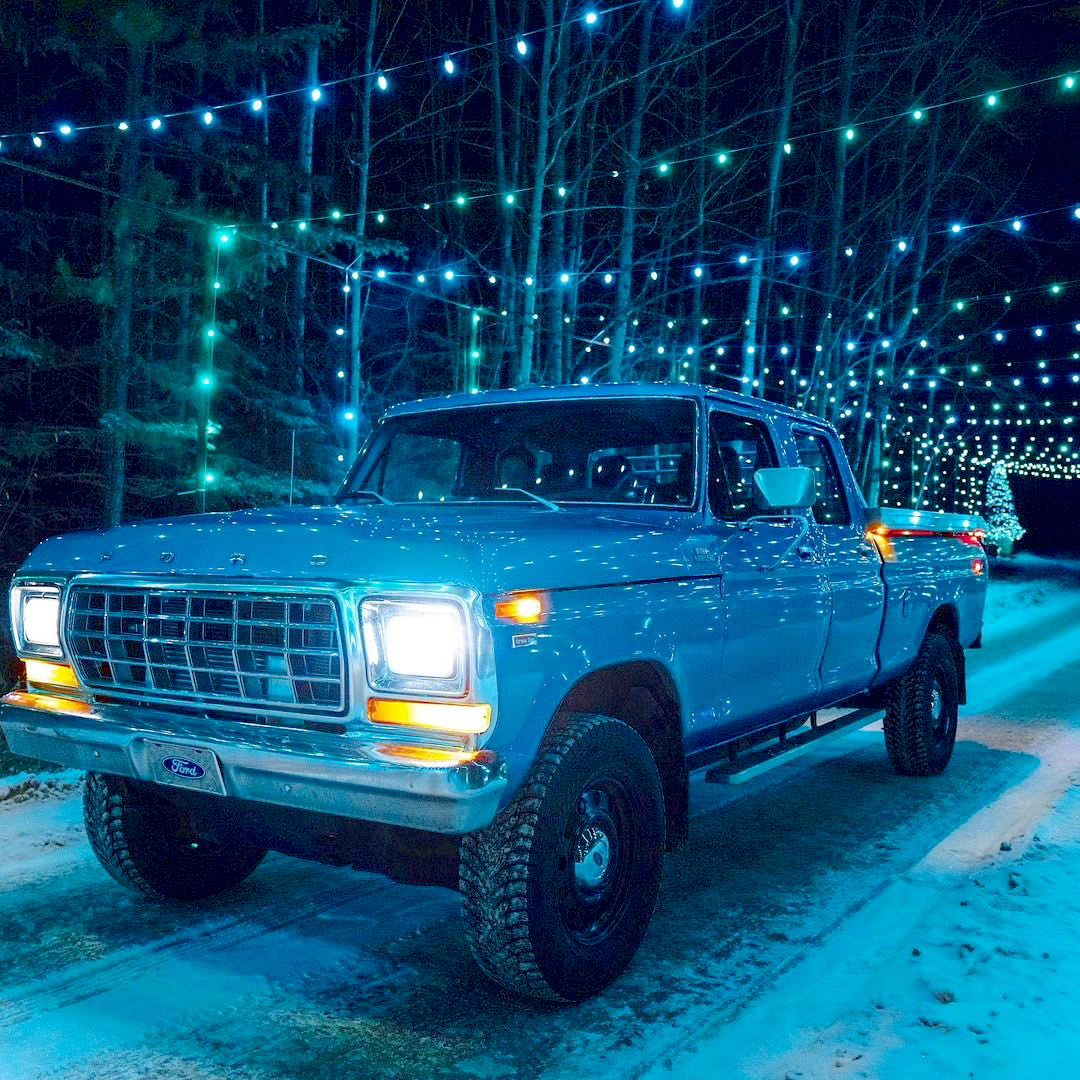 Interior: Stock XLT trim package with upgraded leather seats including heated drivers and passenger seats and console. I reused all the 2013 insulation in the floor, firewall and rear wall of the cab. Custom headliner, 2013 theatre interior lighting, non contact door ajar switches. Wheels/Tires: Level 8 Hauler 17" aluminum rims 6x135mm and BFG K02 285/75/17 rubber (Roughly 34" x 11.25")
8,061 Followers, 1,025 Following, 822 Posts - See Instagram photos and videos from Mike Reeve (@velocityvids)
www.instagram.com
Last edited: