Well-known member
Staff member
administrator
Registered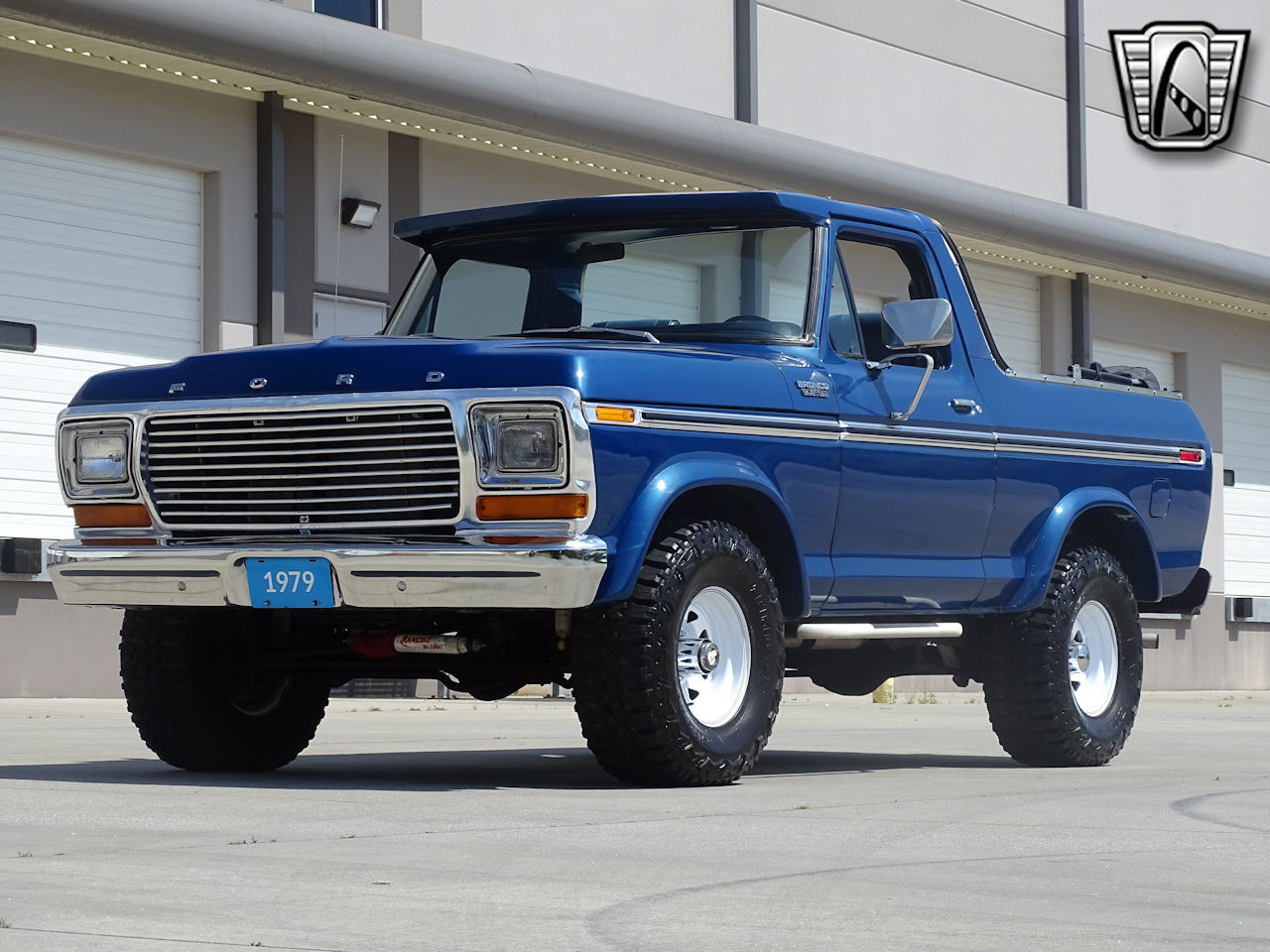 The Bronco was all-new in 1978: bigger, more powerful, more versatile, and still rugged and ready to play. This second-year 1979 Ford Bronco has a great color combination and a 351 cubic inch V8: thanks to its rather civilized road manners, it is a great choice for any hobbyist with an active lifestyle.
This might be one of the most familiar shapes in the 4x4 world, and it was a big step forward after a decade of the body first-generation Bronco. Obviously based on the F-series pickups, it has a clean, chiseled look that's only enhanced by the bright electric blue bodywork. The paint job was done very recently, and although it wasn't a $25k respray, it was done right and a truck like this needs no apologies and it's in just the right condition that you won't think twice about going out and having some fun. It has a great luster and shine, and a proper cut and buff might even take it up a level, but then you might be afraid to use it as intended. The vibrant bright blue certainly makes it look sporting and the way it is offset by bright chrome really rounds-out the look. Big mirrors, a lift-off hardtop, and twin tailpipes out back all help with the heavy-duty truck look as well as functionality.
The blue interior offers optional Captain buckets for front seat occupants, and it transforms the Bronco's personality. The fresh and simple blue upholstery adds an upscale look and even the center console was treated to a makeover that makes everything look uniform. The rear bench wears a plain vinyl seat cover and remains in very good shape, providing a surprising amount of room for a few extra passengers. The dash should look familiar to anyone who has driven a '70s F-series truck, and it's great to see automatic transmission, as well as the 2-speed transfer case. A later AM/FM/CD stereo with speakers throughout the interior sounds pretty good. There is also a monstrous cargo bay behind the rear seat with a heavy-duty carpeted mat, so it is neatly finished but still able to carry an impressive amount of gear. This is a great weekend getaway vehicle.