Well-known member
Staff member
administrator
Registered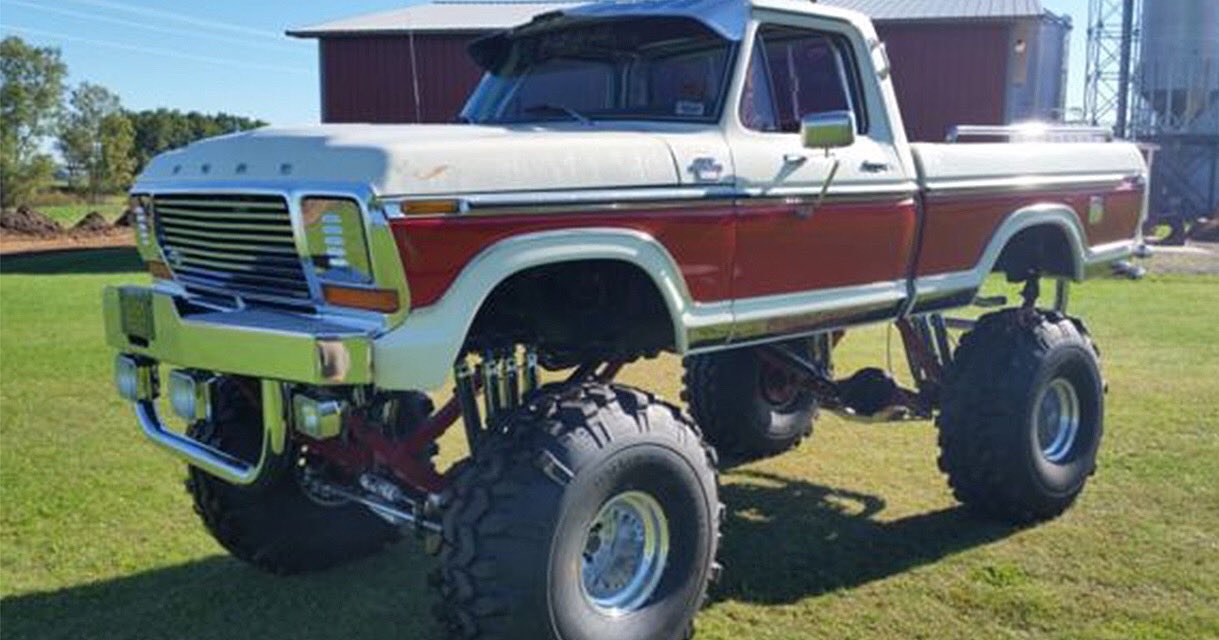 1978 Ford F-150 Monster Truck. This truck is CLEAN... With only 7000 original miles on it! Was built to be a show truck now just occasionally used for a weekend car show or car run. Original 400 M motor with Holley carb.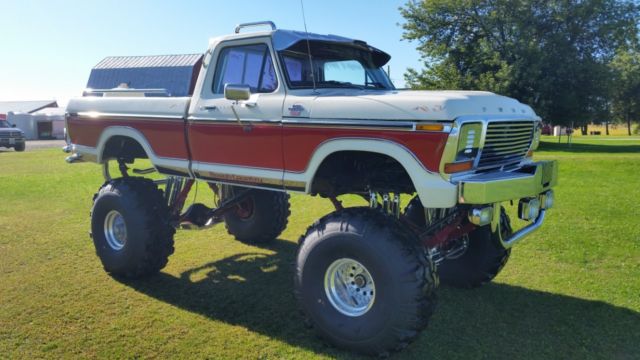 Various braided lines, coated headed that lead to stainless pipes, C6 Transmission, Chrome transfer case, 9" rear, with new drive shaft. 22 inches of lift! All chrome shocks, Disc brakes in front with drum rear, Factory working Air Conditioning already changed over to R134a that blows ice cold.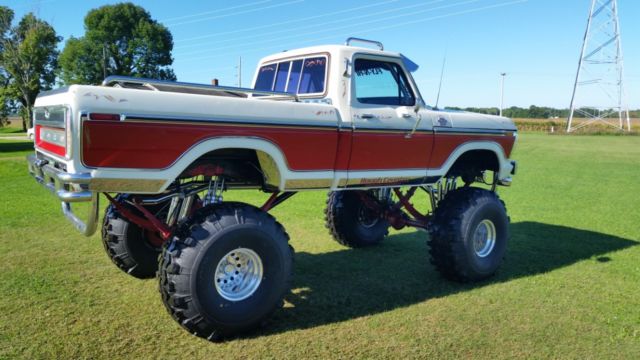 Brand new 44" Super Swampers with less than 200 miles on them, Nice red interior with chrome roll bar inside. Never raced or went thru any mud. Very well built and taken care of. Never wrecked - has all original sheet metal. Selling for way less then you could ever build one.