Well-known member
Staff member
administrator
Registered
Red and black boost the lines of this perfect 1977 F-150 Ranger 4×4. Now, this is a truck.
When we came across this sixth-generation Ford F-150, we thought, "now that is a truck." It really is just…perfect. Almost perfect, actually. We're subtracting points for it not being parked in our driveway. What can we say, we're petty. But we knew it had to be our pick for Two Tone Tuesday.
Spotted on Vanguard Motor Sales, this 1977 F-150 is a hearty ride–made even better by its black and red exterior. The Ranger trim adds additional sweet features to this picture-perfect-yet-still-ass-kickin' rig. Fully restored, it also runs a meaty 351 ci V8 under the hood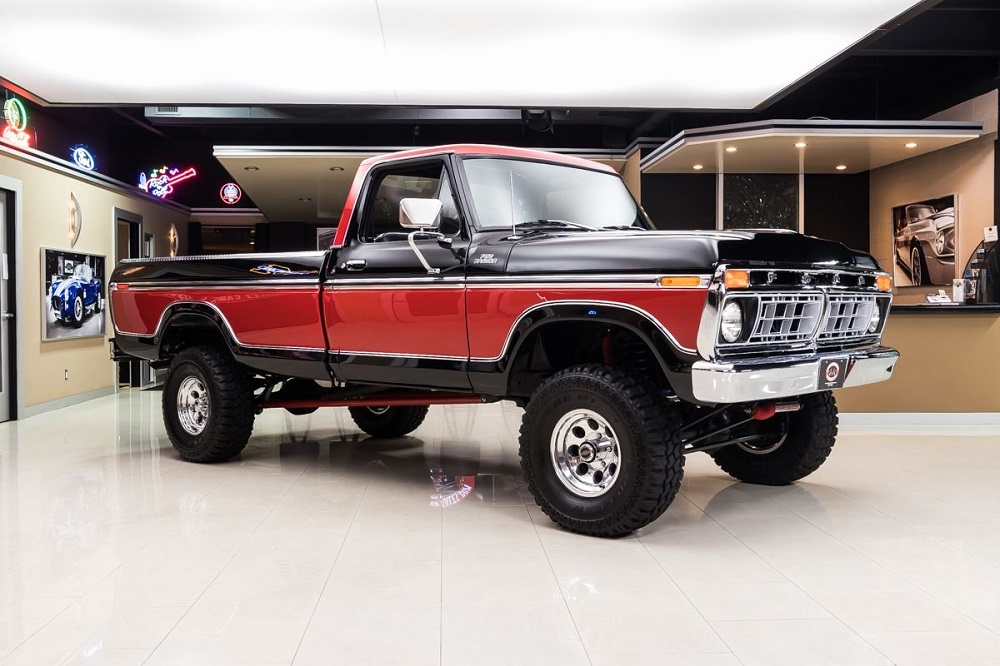 .
Oh, she is a beaut. And we love the glossy black and red two tone. Very cool, bold; very metal.
Described at "nut and bolt restored," it is clear that whomever restored this F-150 loves Ford trucks.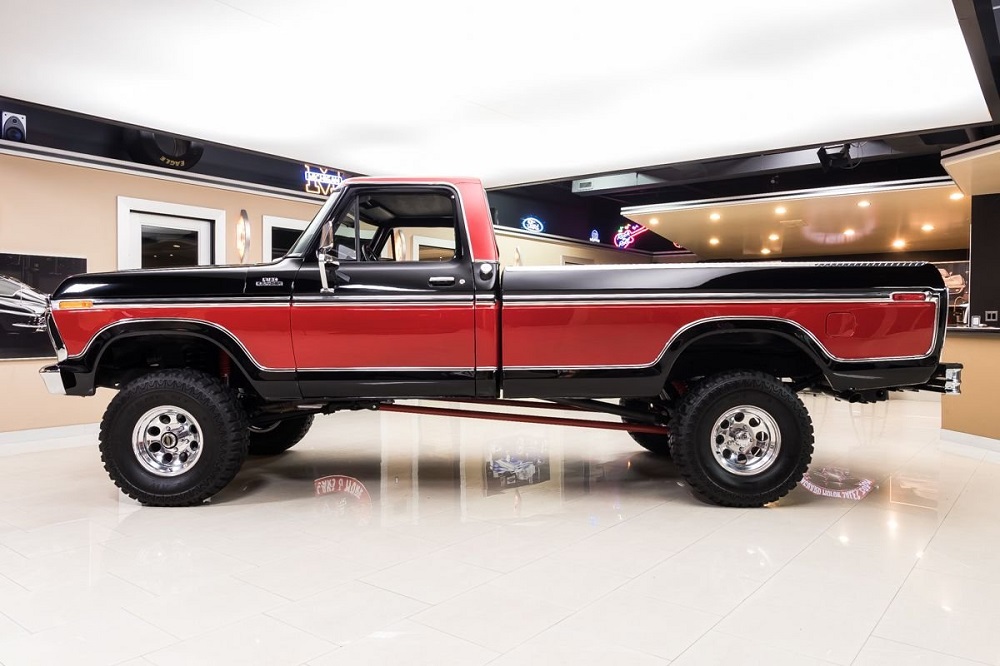 Overall, this 1977 Ford F-150 4X4 Pickup is a great truck inside and out! Any collector or enthusiast would love to own this Ford so call us today before it's gone!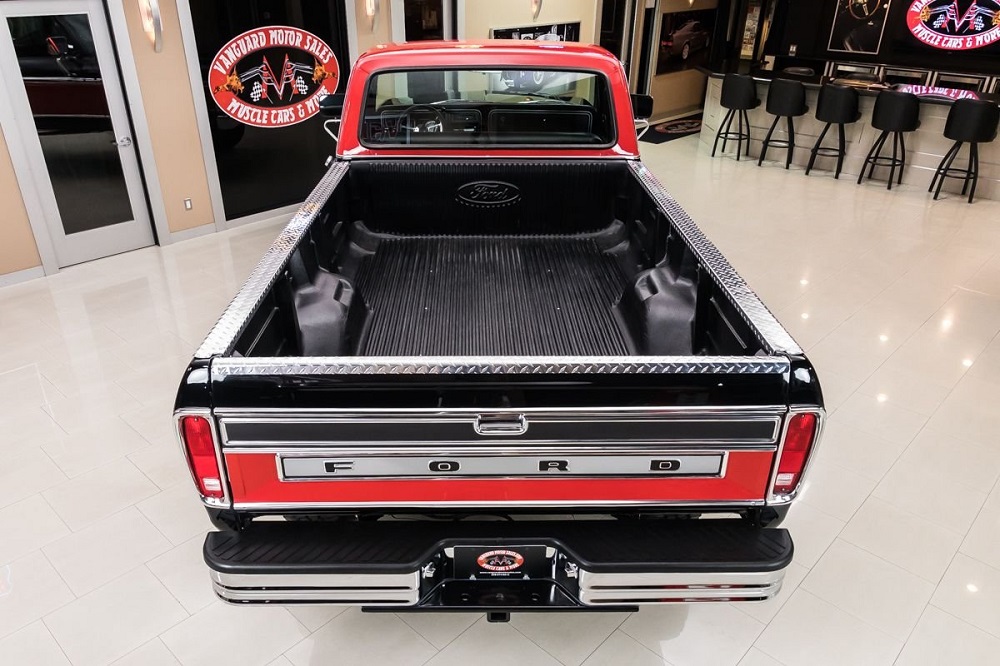 The interior of this F-150 looks amazing! Take a look inside to see this Ford sporting Bench Seating, Black Vinyl and Cloth Upholstery throughout, Black Carpeting, Custom Polished Steering Wheel, beautiful Gauges, Aftermarket Tachometer and Auxiliary Gauges, along with Floor Mats as well! The underside of this 77' looks great! Take a look underneath to see the beautiful condition of the Frame, Floor, Hitch, Cab Corners, Trailing Arms, Front and Rear Axles, Steering and Suspension Components, Headers, along with the New Dual Exhaust fitted with Flowmaster Mufflers that sound great with the V8 up front!