Well-known member
Staff member
administrator
Registered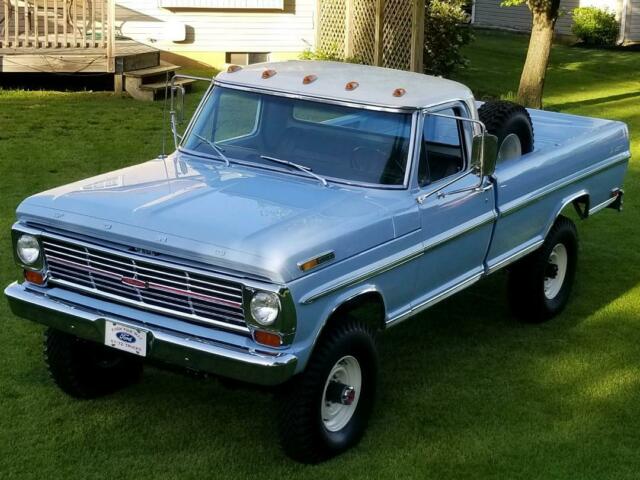 1969 FordF250
"Highboy" 4x4 pickup
"Ranger" package
100% original FORD sheet metal.
Absolutely ZERO rust ANYWHERE!
Just finished a nearly 2-year frame-off restoration.
CLASS WINNER at the 2019 F100 Grand Reunion.
INVESTMENT QUALITY
loads of pictures during the build to show how incredibly rust-free the body and chassis were prior to the restoration, as well as the restoration process itself.
First, and most importantly, this truck had ABSOLUTELY no rust repaired during its restoration and there is NO body filler in it. I started with a 1969 F250 "highboy" 4x4 pickup I purchased off a farm in Kansas. It spent its entire life in the same small town and has 79,000 original miles on it. Although the chassis was in exceptional shape and the frame had NO rust on it, the body was beaten and banged pretty much all over. I searched for quite some time and found a completely rust-free 1969 F100 Ranger 2WD pickup from the western desert. I used that entire body on this chassis. FYI: The VIN on these trucks is stamped on the frame, not the body, so changing the body has no bearing on the legitimacy of the title. The VINs match on the title, the identifier tag and the frame, so this is a real (F26 VIN) 1969 F250 4x4 with a CLEAN TITLE in my name, showing the 79,000 original miles.