Well-known member
Staff member
administrator
Registered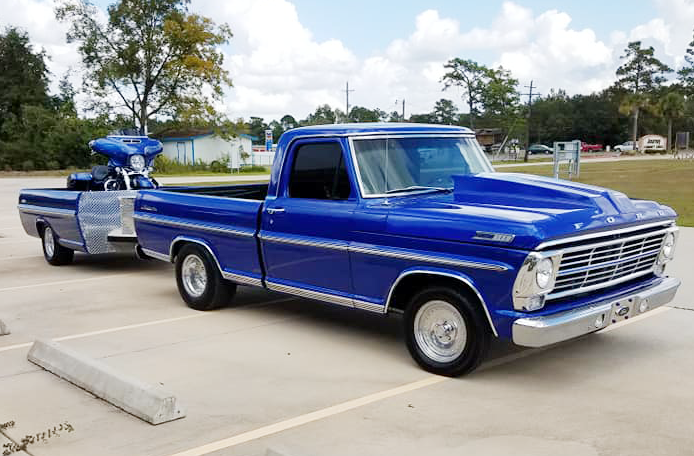 1967 ford f100 ranger it used to have a 300 six in it.. I had nitrous on it.. sprayed the hell outta that poor engine, it would shit and fly...then I built the 351w. Stroked to a 427.. slipped it off in it.

I built the hood. It's all steel...I found a good hood and I used the original sheet metal off original hood. Cause it was in bad shape.. and I cut the center out for the top of the cowl..and sheet metal the sides in...of course offset the hole that I cut in it..its functional..my air cleaner sits up in it.

I built it after I painted the truck...so I have a stock hood that matches truck as well!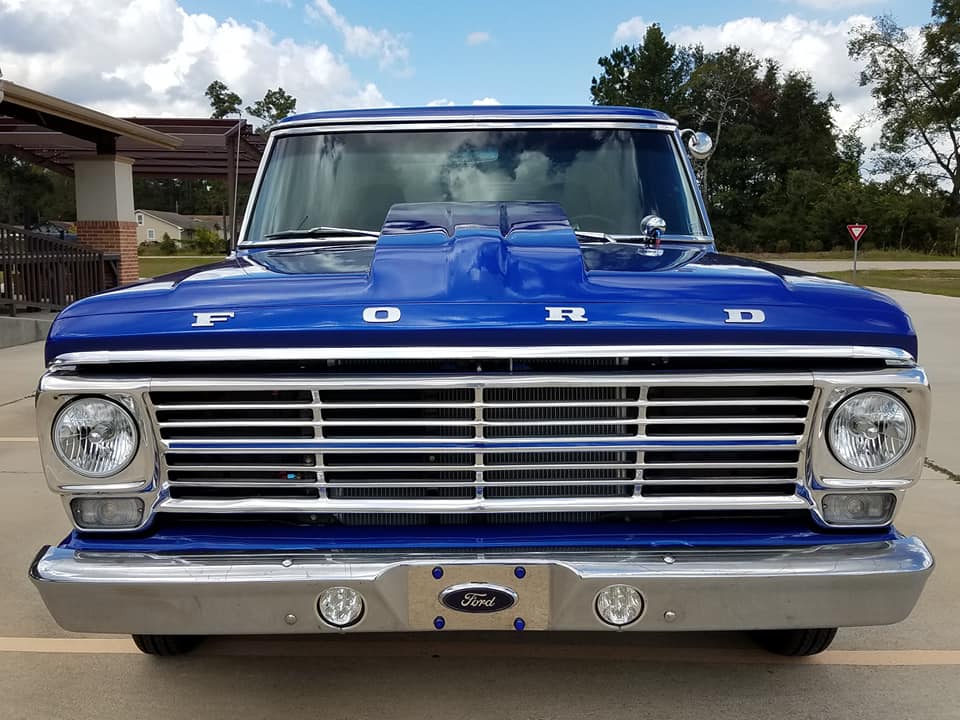 Color it's a one off that I did..it started as Belize blue, but I did some tweaking to get it the way I wanted.. there are some many blues to choose from...it was the hardest decision on building the truck.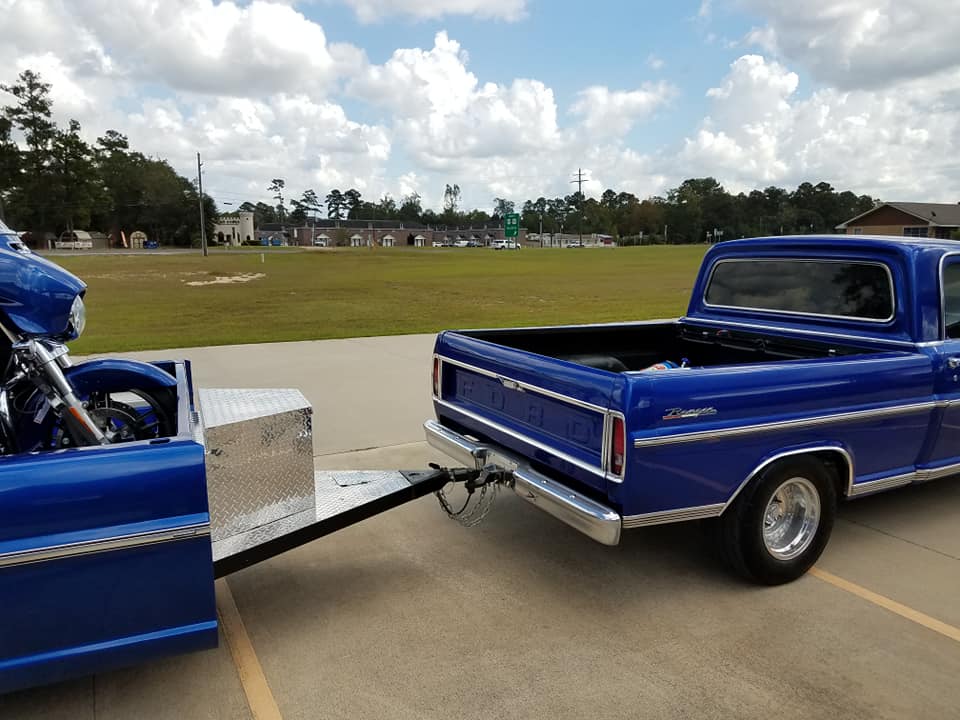 351 Windsor, of course its stroked...with original C4 behind it...completely rebuilt to handle the hp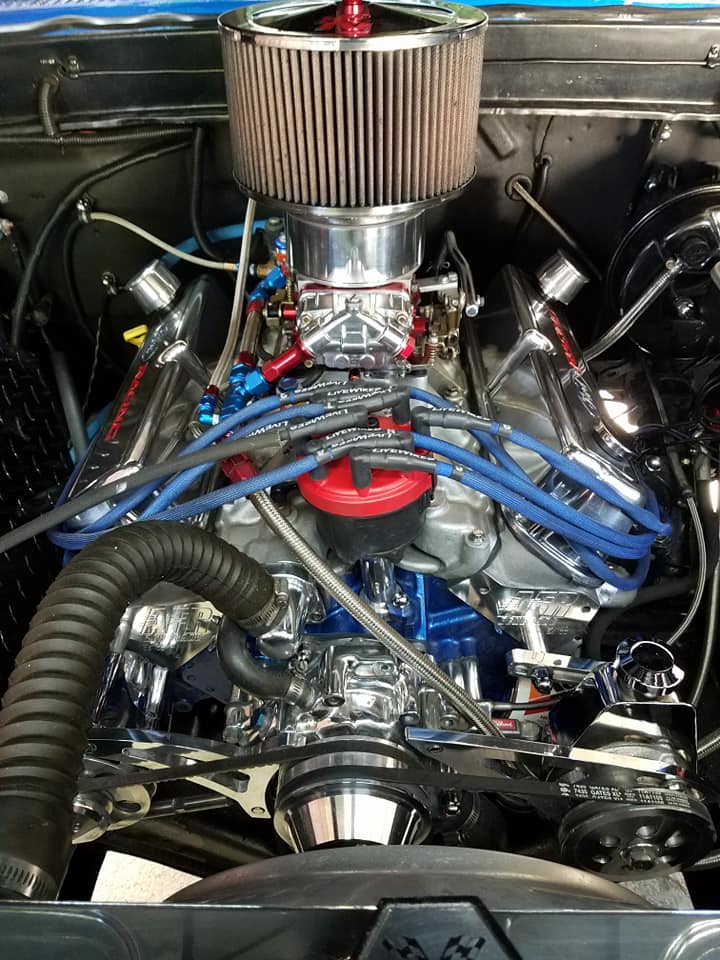 Anyone notice the grille ???
It is a 1969 ranger grille.i liked it better than the 67..has more ribs in it. And of course that red stripe had to go...so blue went into its place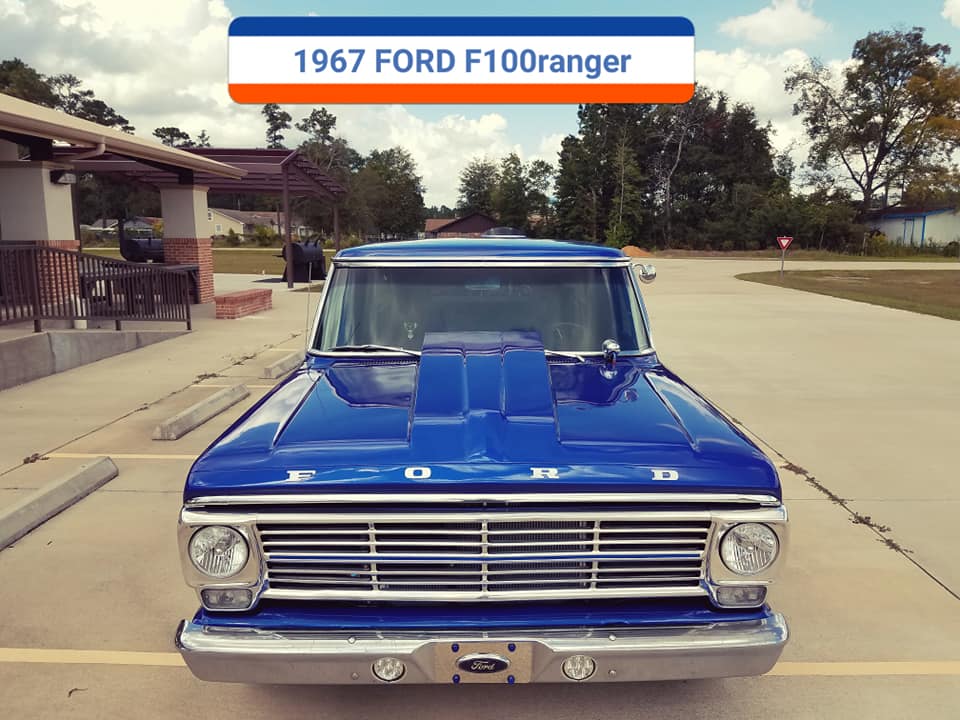 It is set up for the 1/4 mile. Would have to change gears out..I have 3:50 in it now...so I can drive it down the highway at 65/70...around 3000rpm
Here's the stock hood...not being used...sitting around..gets washed frequently. .is now in the garage covered up..thought about selling it..but they are getting harder to find!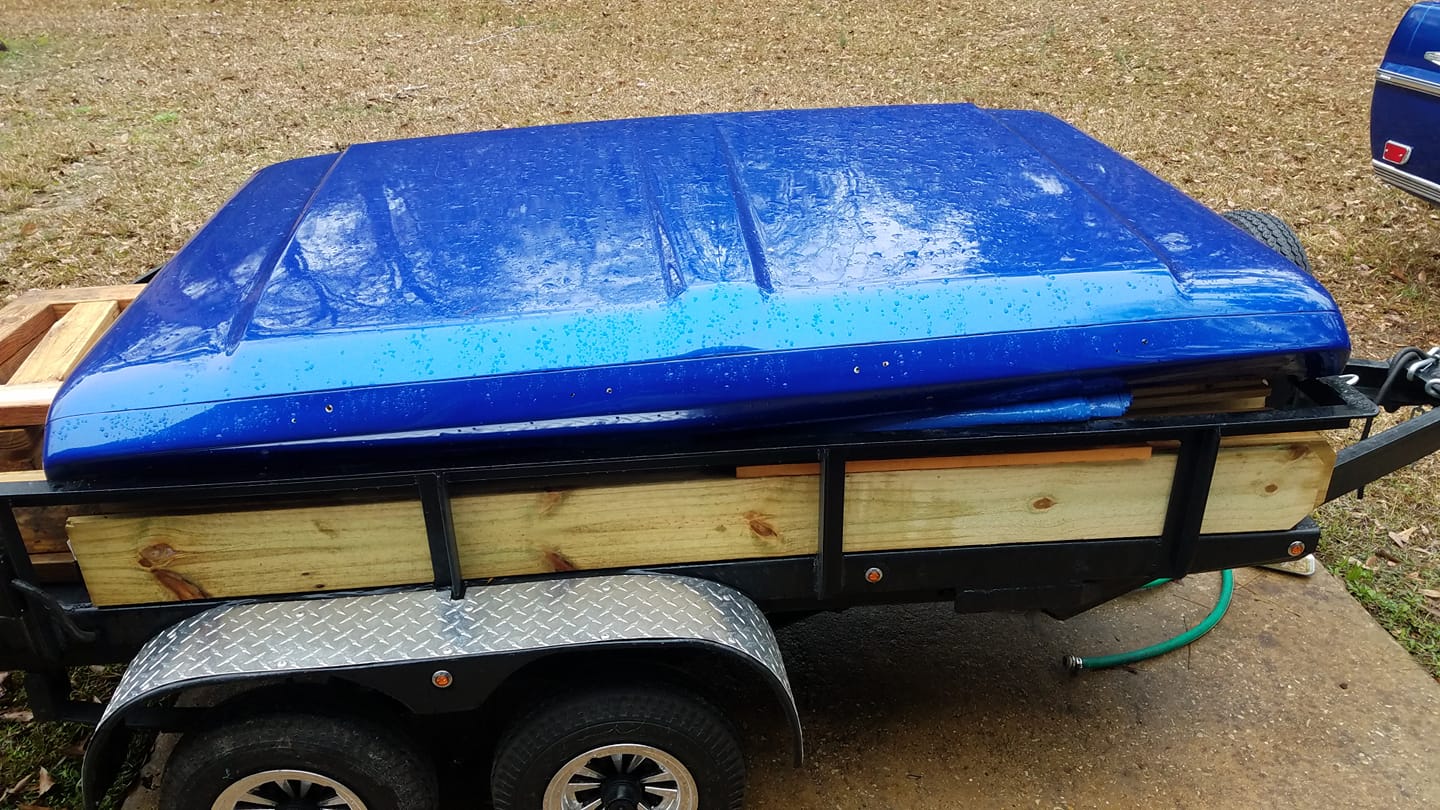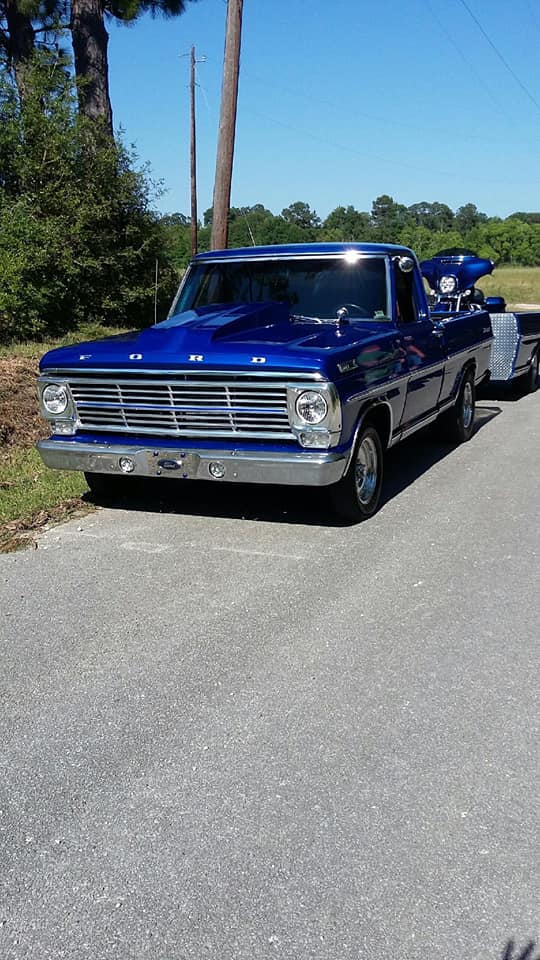 Says: Dwight Thomas (Owner)
Last edited: