Well-known member
Staff member
administrator
Registered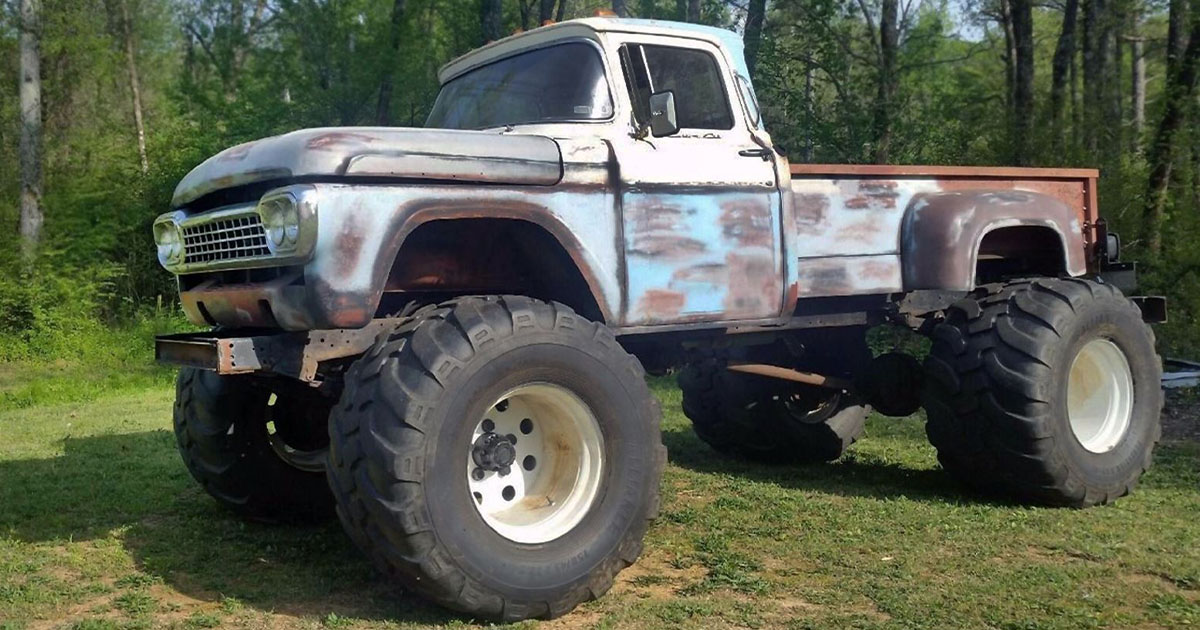 If lovin' you is wronnng, I don't want to be right… Here's one that could drive over your barn! This 1965 Ford Pickup has been turned into a monster mudder and it's located in Russellville, Alabama.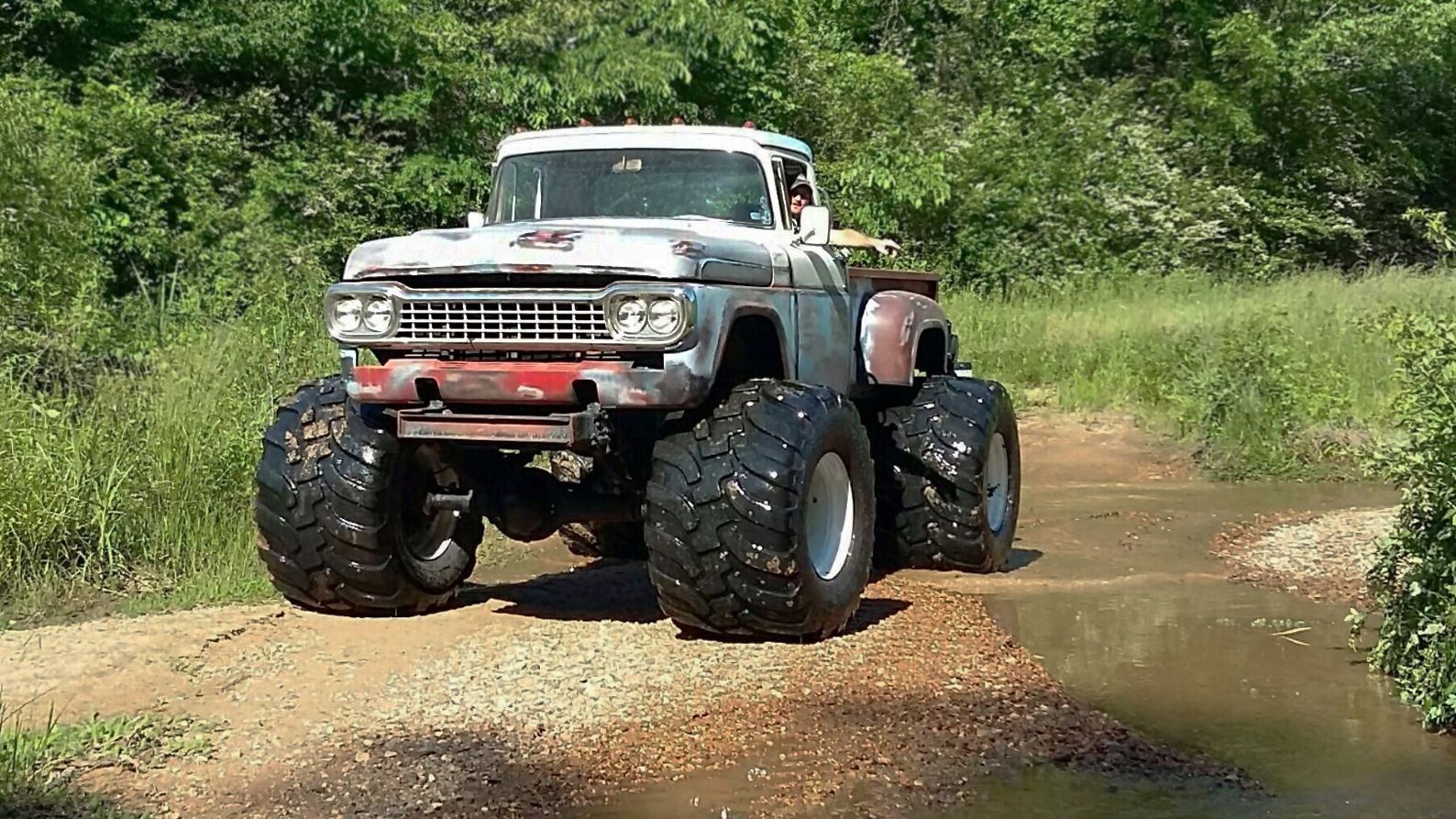 When I ran across this pickup I wasn't sure if it was real or not! A couple of the photos make it look like a radio controlled machine, like this photo. See what I mean! It's definitely real, and real cool. For a guy who likes tiny vehicles so much, I have no idea why this one appeals to me as much as it does.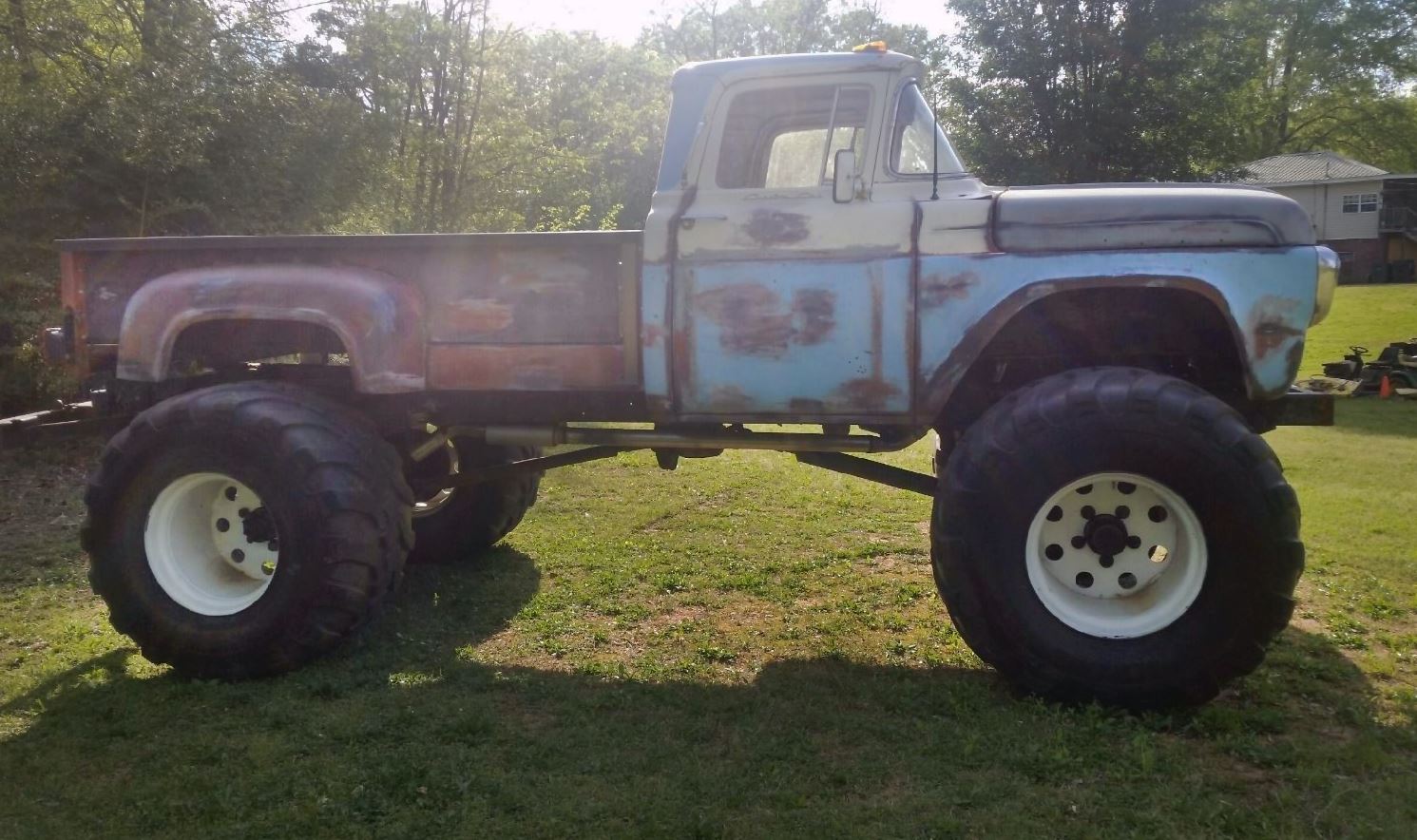 An impressive amount of work – engineering and fabrication – has gone into this build. It looks like it's almost ready for paint, but I'm not sure if I would even paint it. There is no title, so the next owner isn't going to be driving it on the street if that would even be legal with those 48-inch tires. I'm guessing that there would have to be some monster fender flares to cover up those exposed tires at a bare minimum. It comes with "transport tires", as well.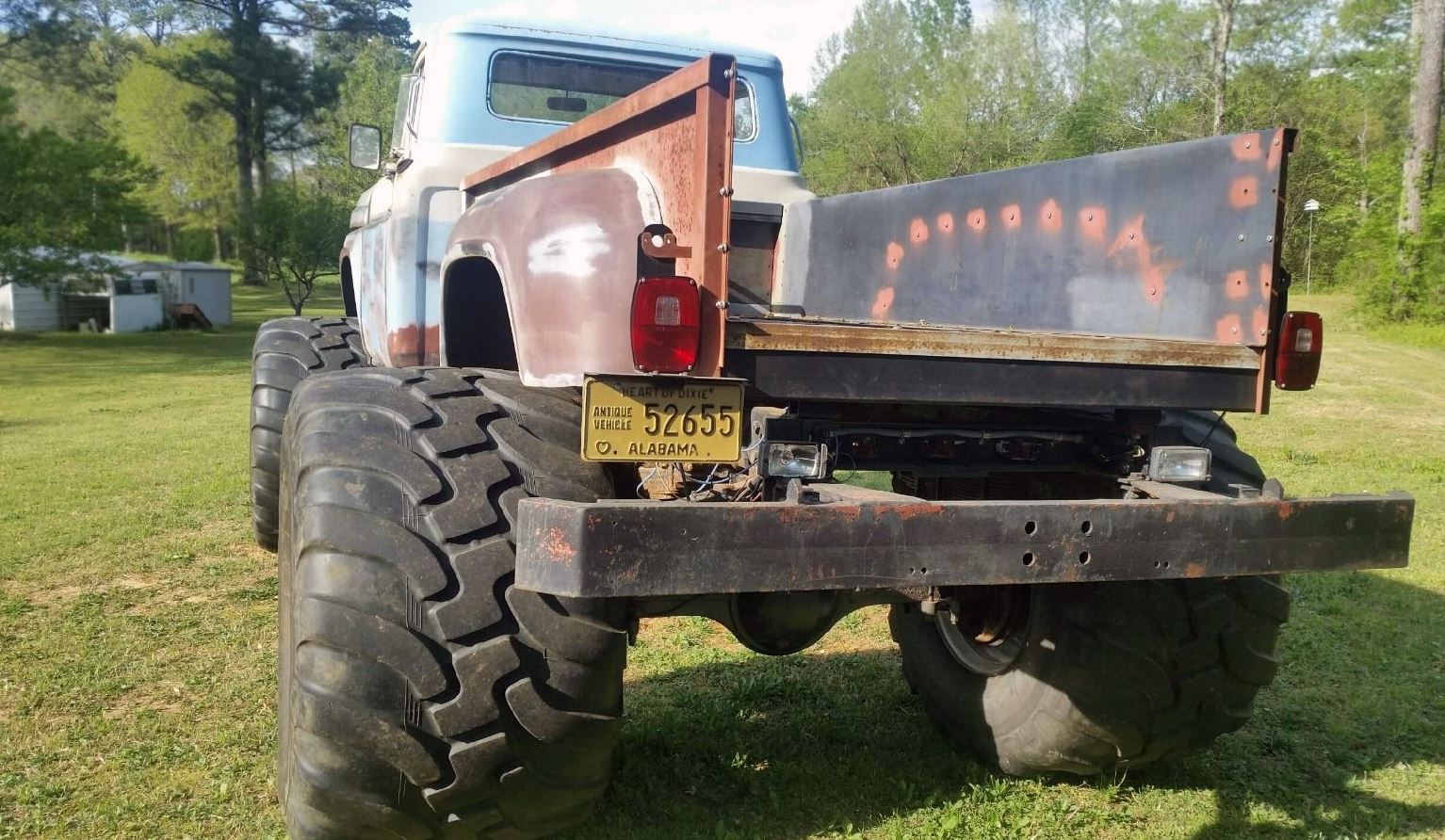 Owner mentions that this pickup runs great and is very solid. It has a 4-speed manual transmission and 4-speed reverse, and there is also 2.5-ton Rockwell axles and orbital steering. Crazy! You'll need a 40-foot long ramp to get your dirt bikes in the back of this thing. Or, just jump them in.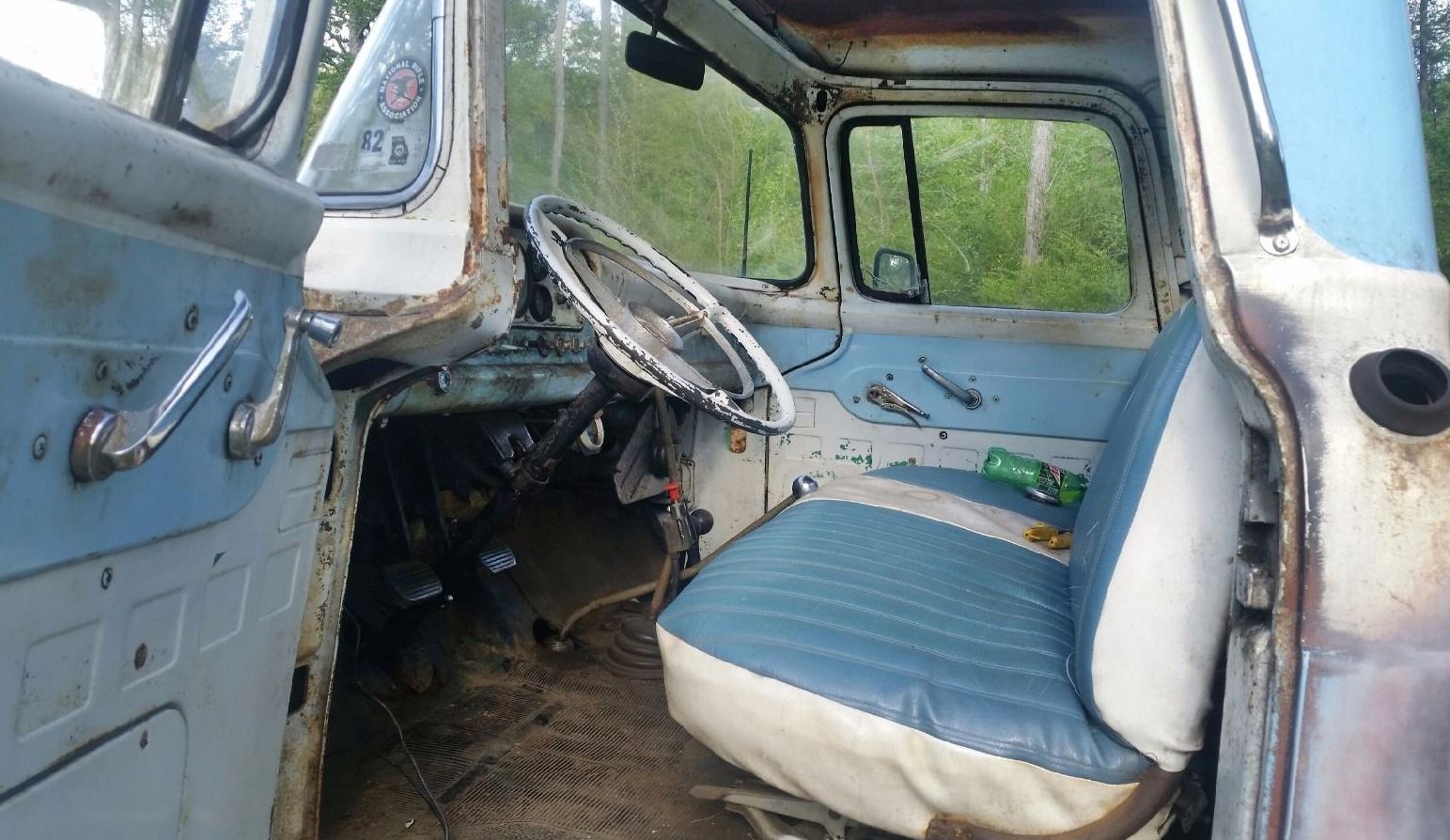 There are no engine photos, unfortunately, and not one mention of the engine other than it runs great. It has to be a V8 to turn those giant wheels but what is it?! The interior looks solid and pretty clean for a mini-monster-truck. I'd want to at least stuff a nerf ball in the gas filler to keep the bugs and dust out. There's no mention on if the Mountain Dew bottle on the seat comes with the sale.. If a person had some land and was just looking for a fun vehicle to bomb around the acreage and didn't have to worry about a title, this could be it. Have any of you made anything like this tough mudder?