Well-known member
Staff member
administrator
Registered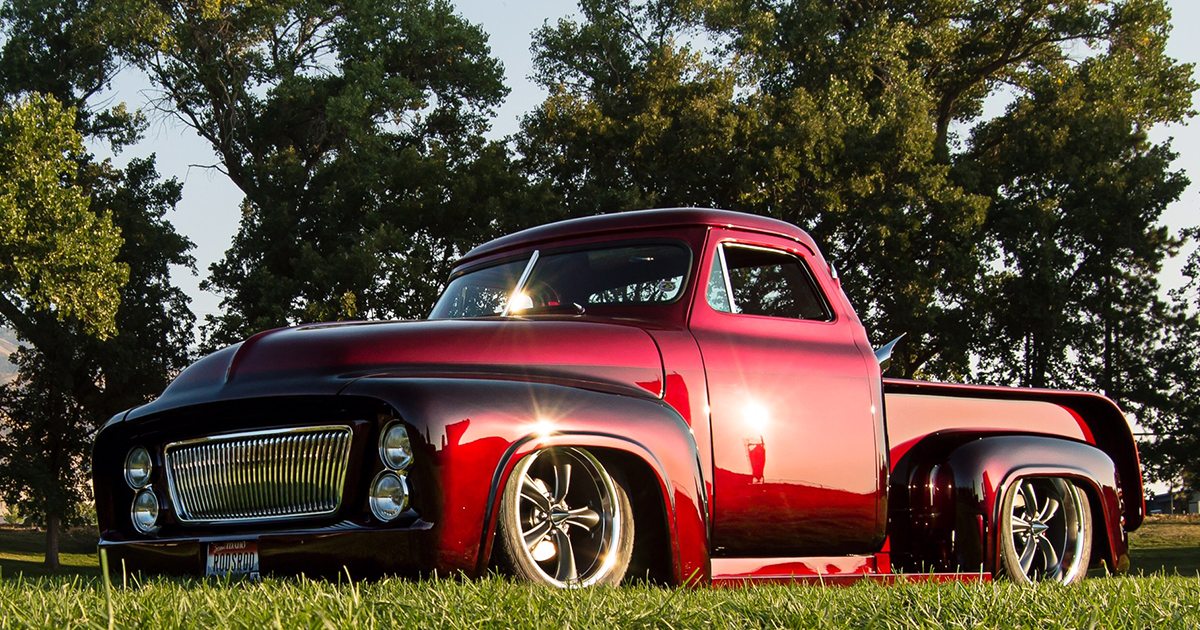 55 f100 my grandpa bought to pull a race car to the track. One Friday night in 62 after a race and some drinks my grandpa said he missed driving his chopped coupe so he was going to chop the 55. Nobody took him seriously, but he chopped the truck over the weekend and was driving it the next week to work. He then added a 62 rambler grille upside down, canted quad headlights, stacks and painted it red Kandy. Years later he gave it to my dad when he turned 15. He painted silver with black scallops and white pinstripes. Met and dated my mom in it. He pulled it apart to rebuild before I was born and always talked about building it.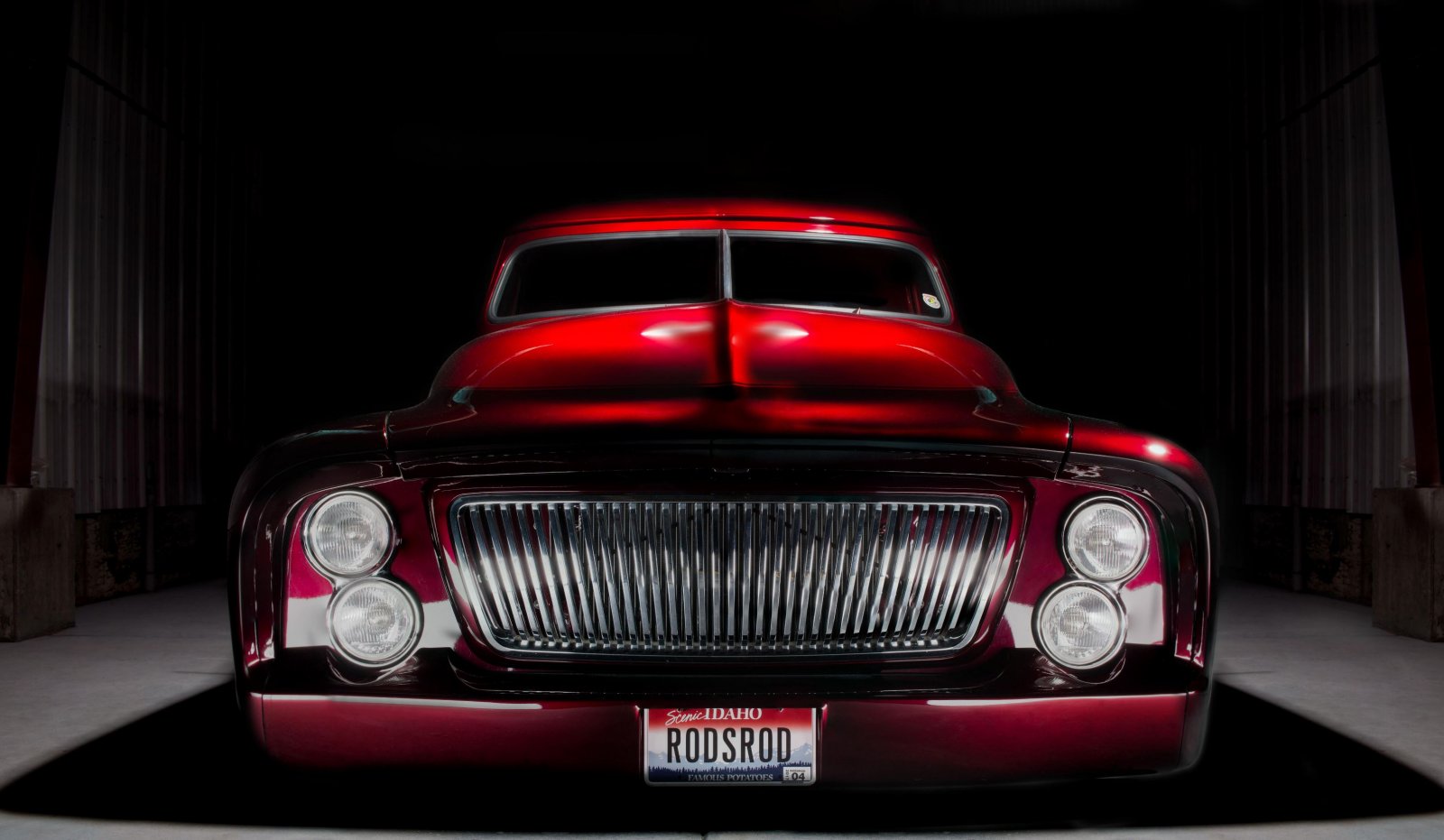 Raising a family and running his own business prevented him from ever finishing the truck. When he passed away unexpectedly at the age of 53 I pick up the truck and worked on it nearly nonstop for two years until it was finished. There are very few panels our pieces that where not heavily modified or built from scratch. Brandy wine Kandy paint.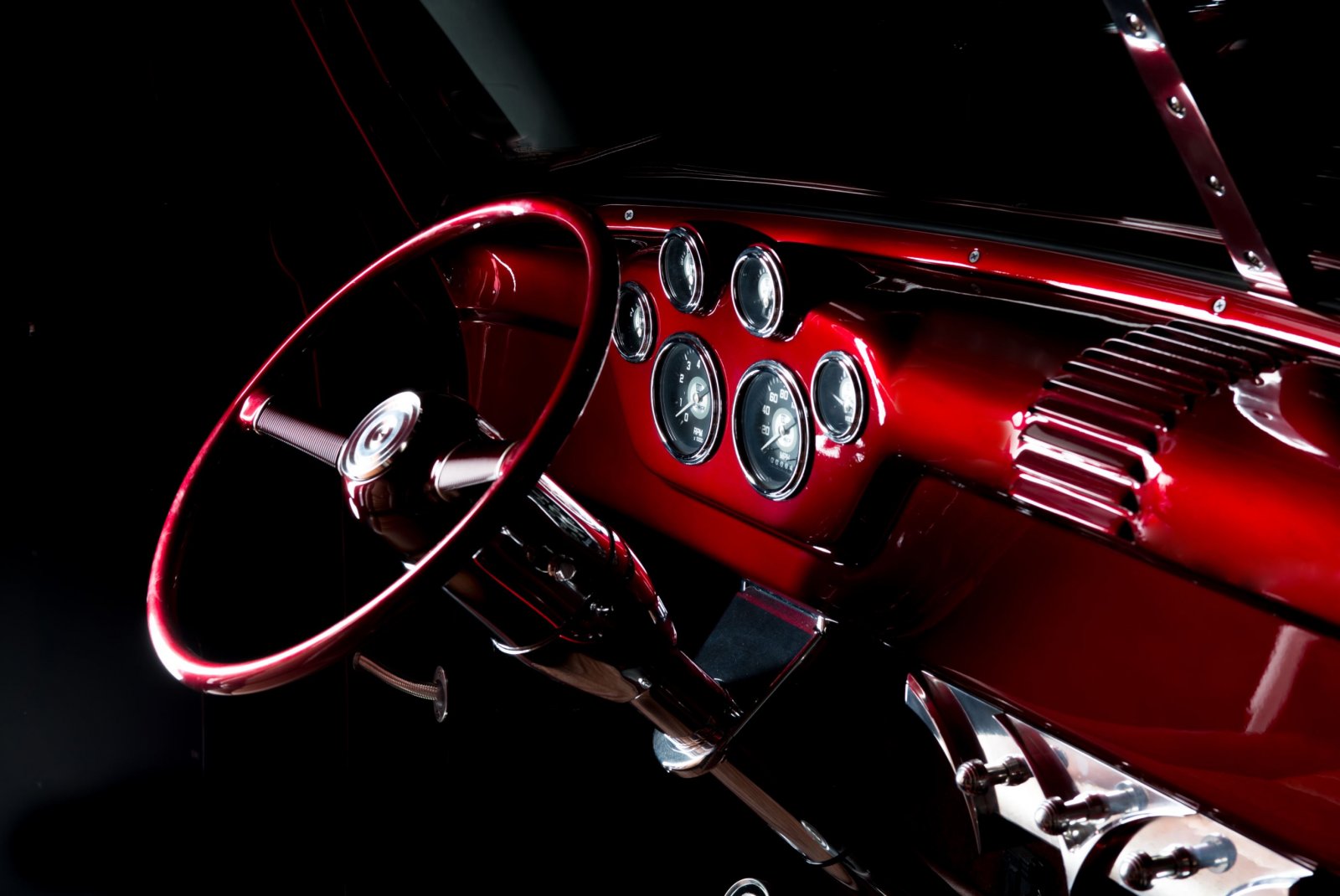 A good portion of the build was documented on the garage journal under "chopped 55 f100".I plan to send you some interior pictures but it will probably be tonight. I made a shifter handle out of my grandpas favorite body hammer. There is a cool story behind the hammer. Also did quite a bit of metal fab on the inside.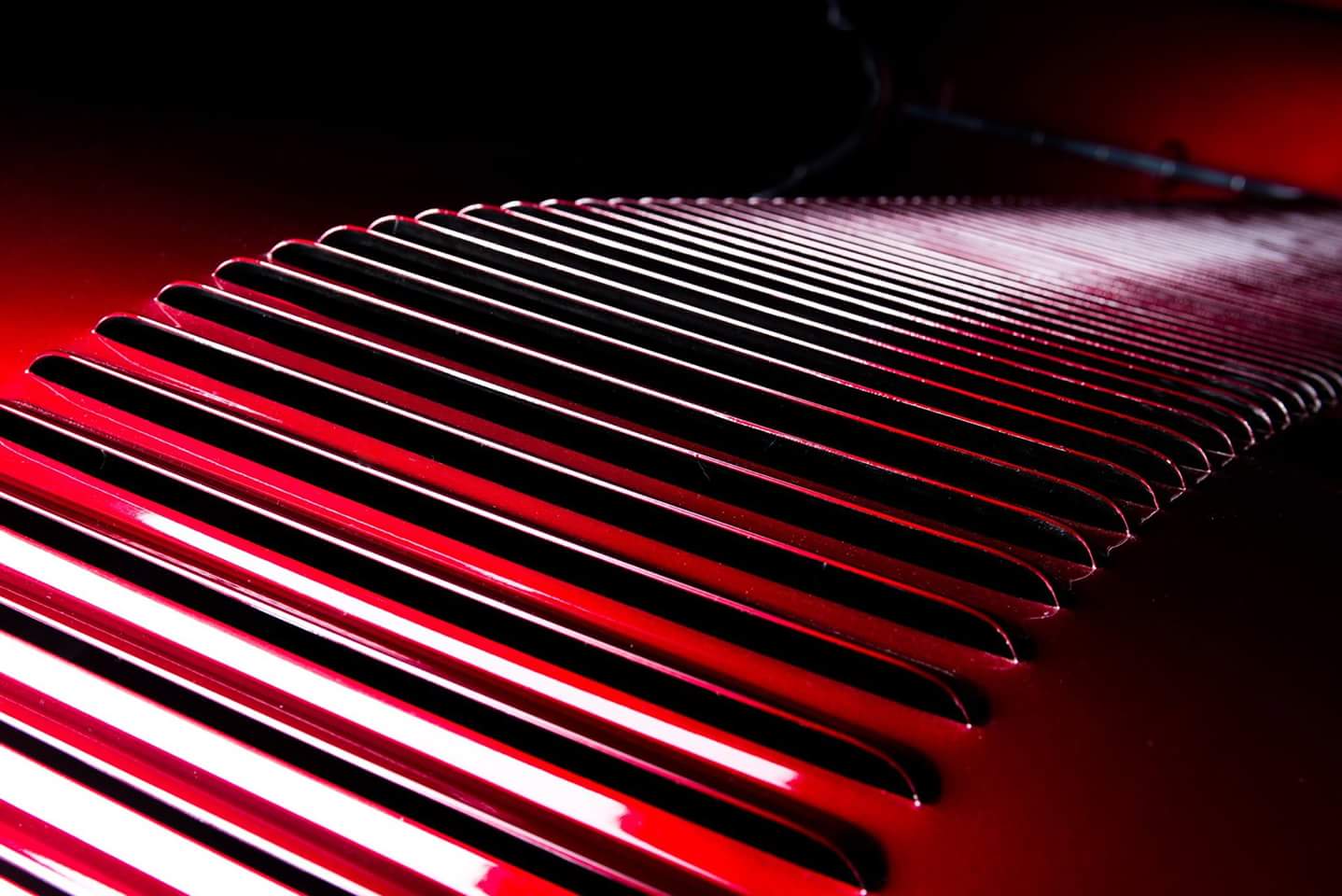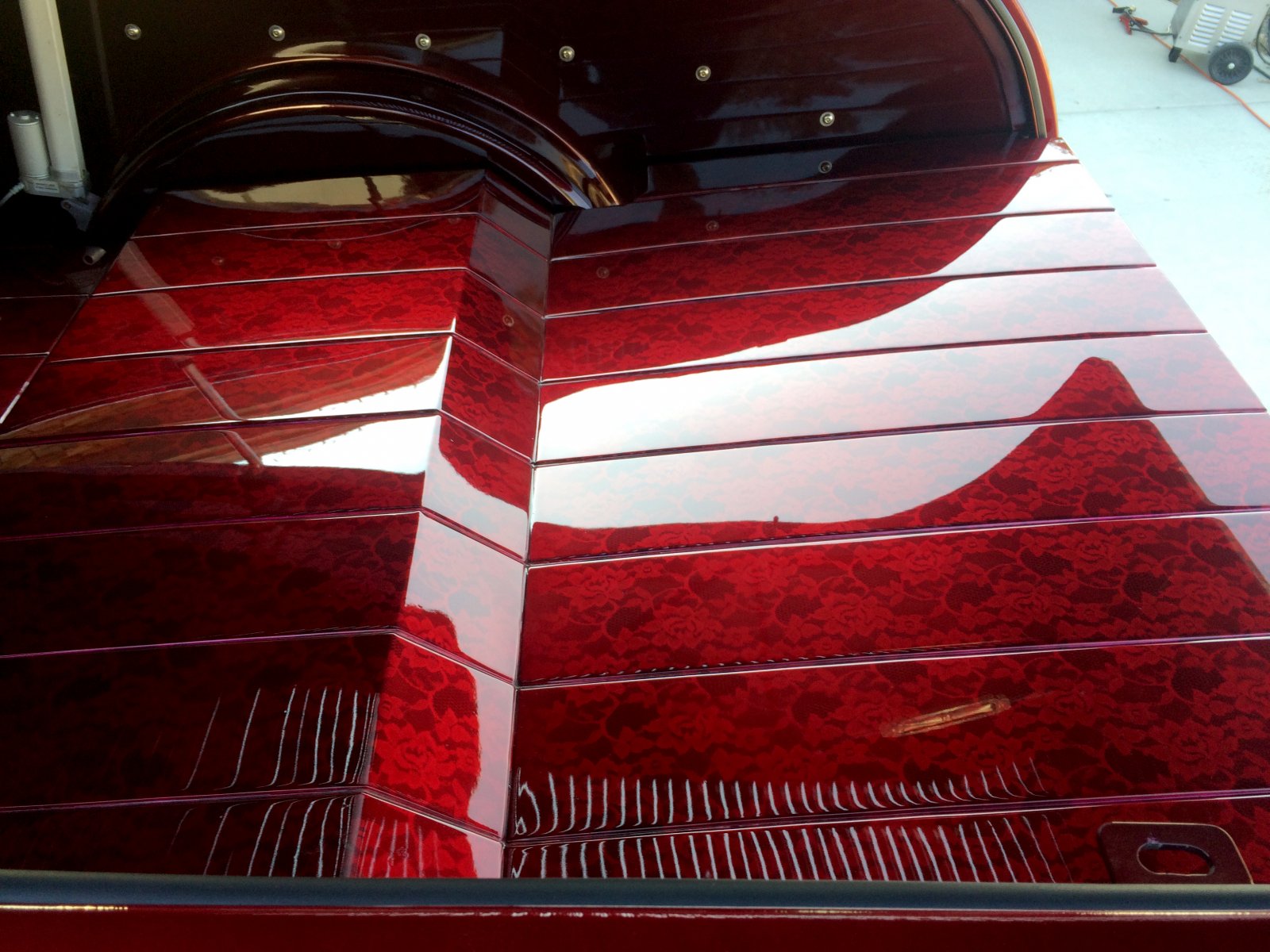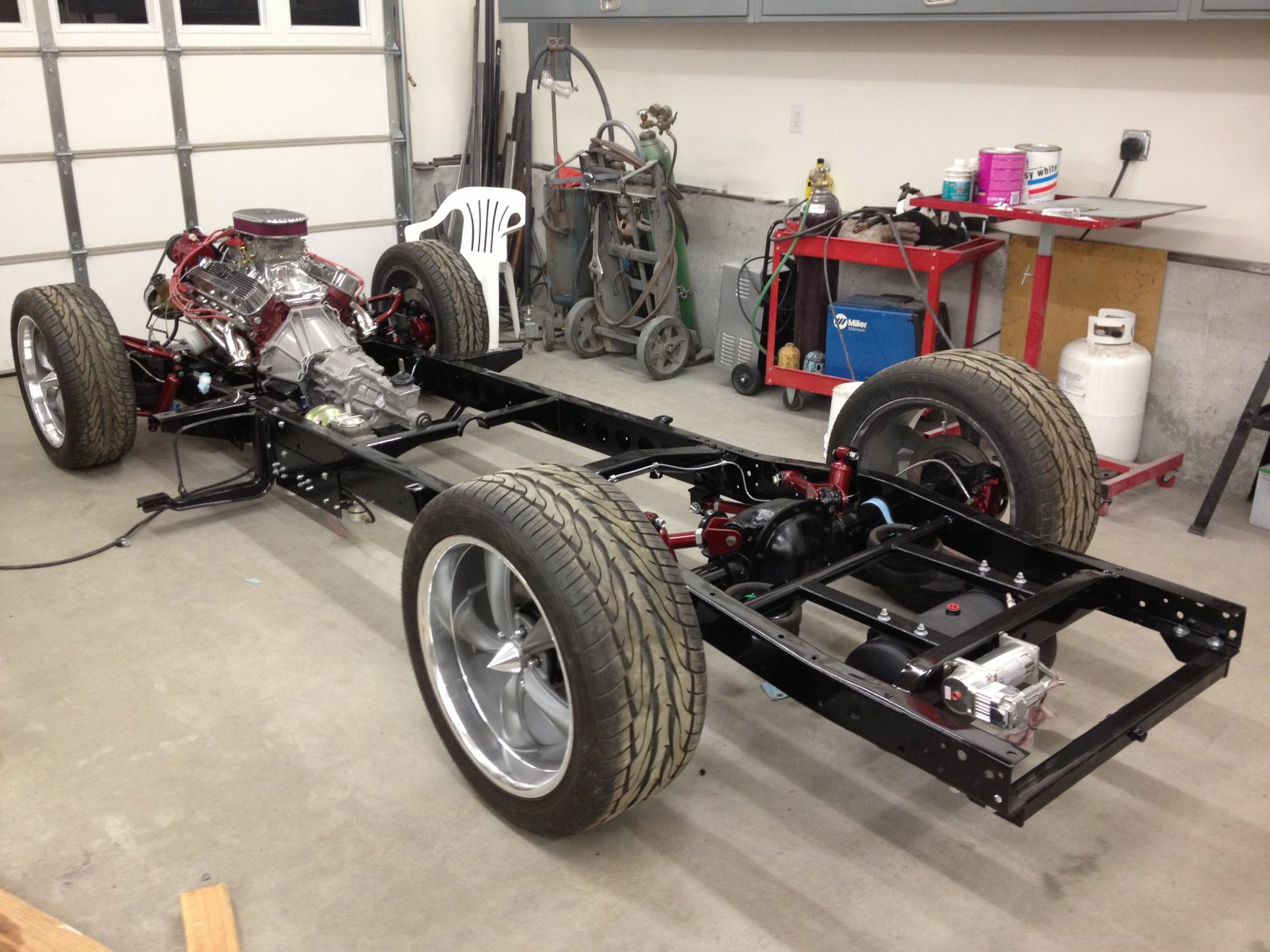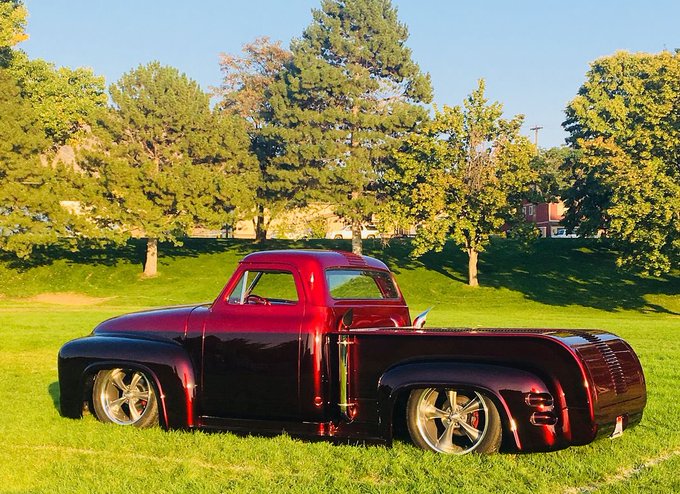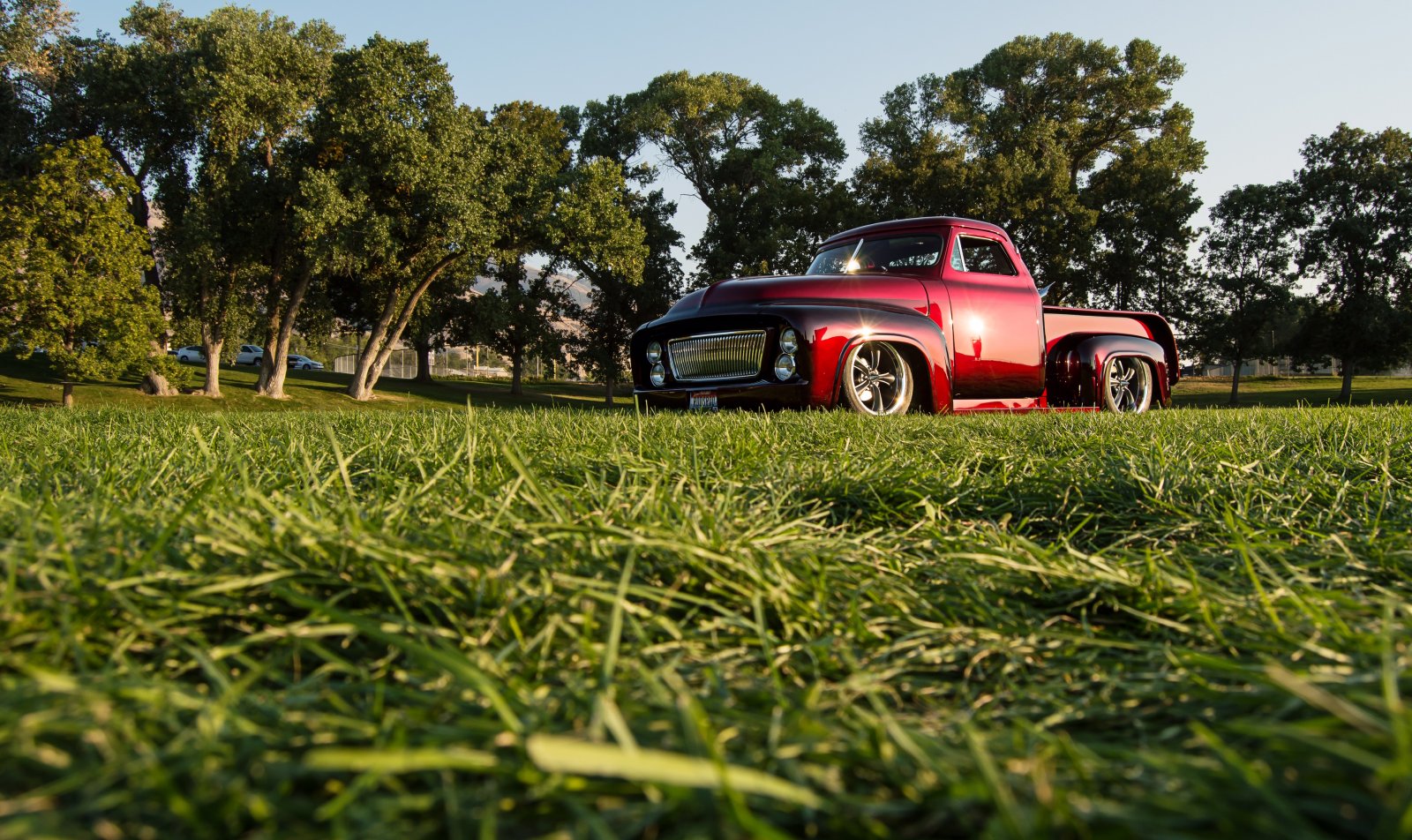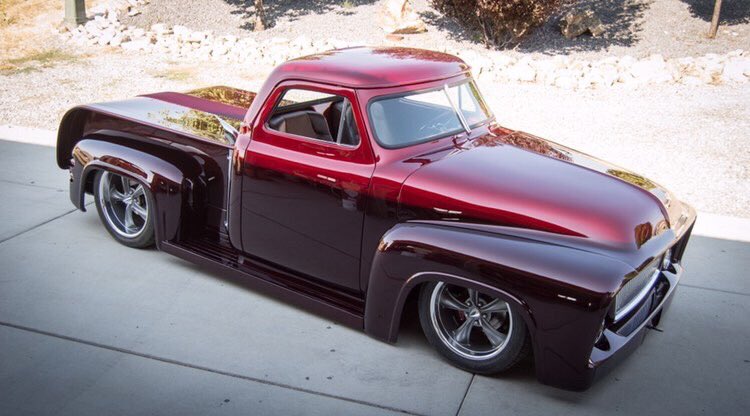 This picture is next to my uncles 55. Cool to see next to a truck with a stock body.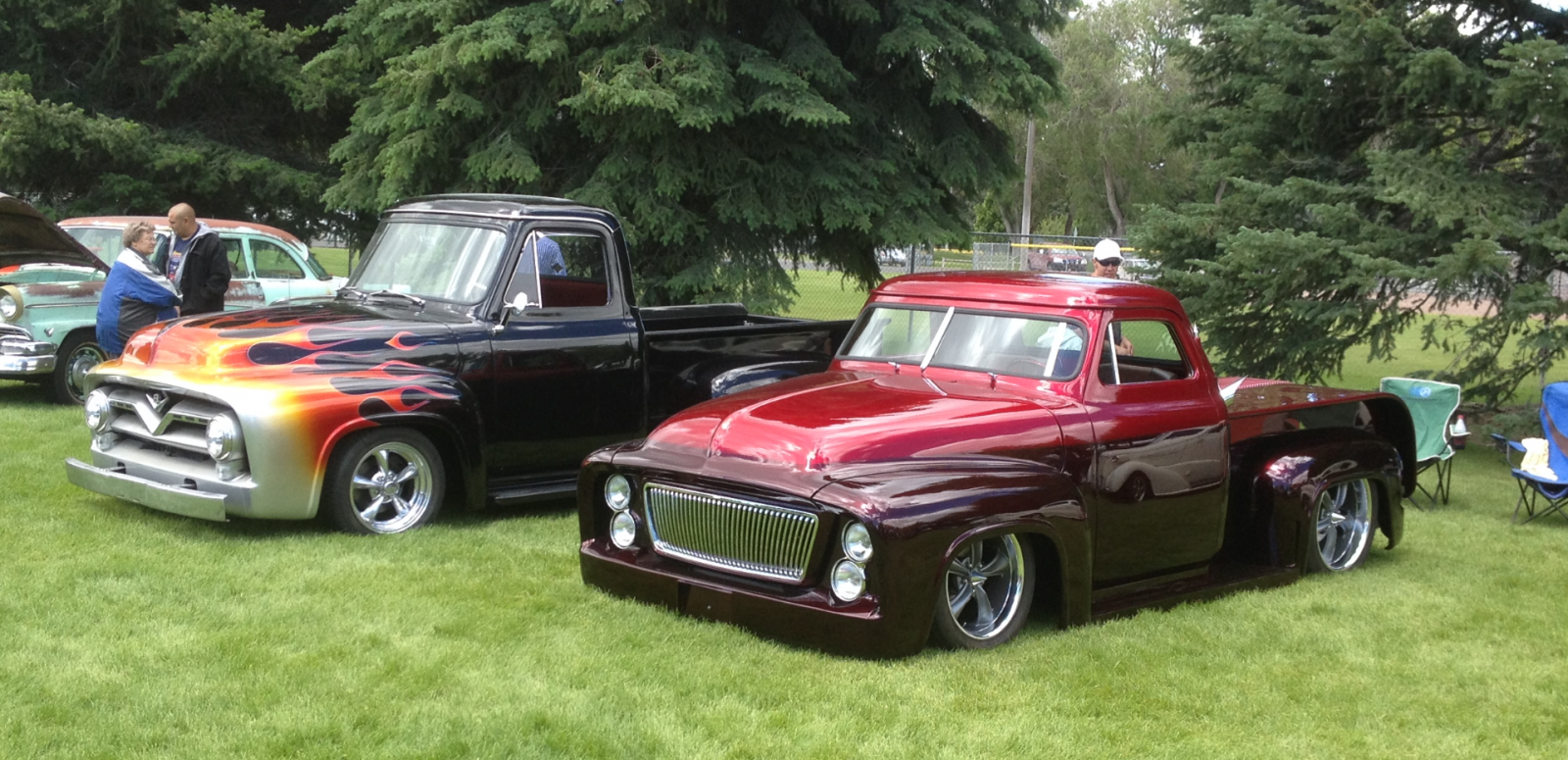 Last edited: