Well-known member
Staff member
administrator
Registered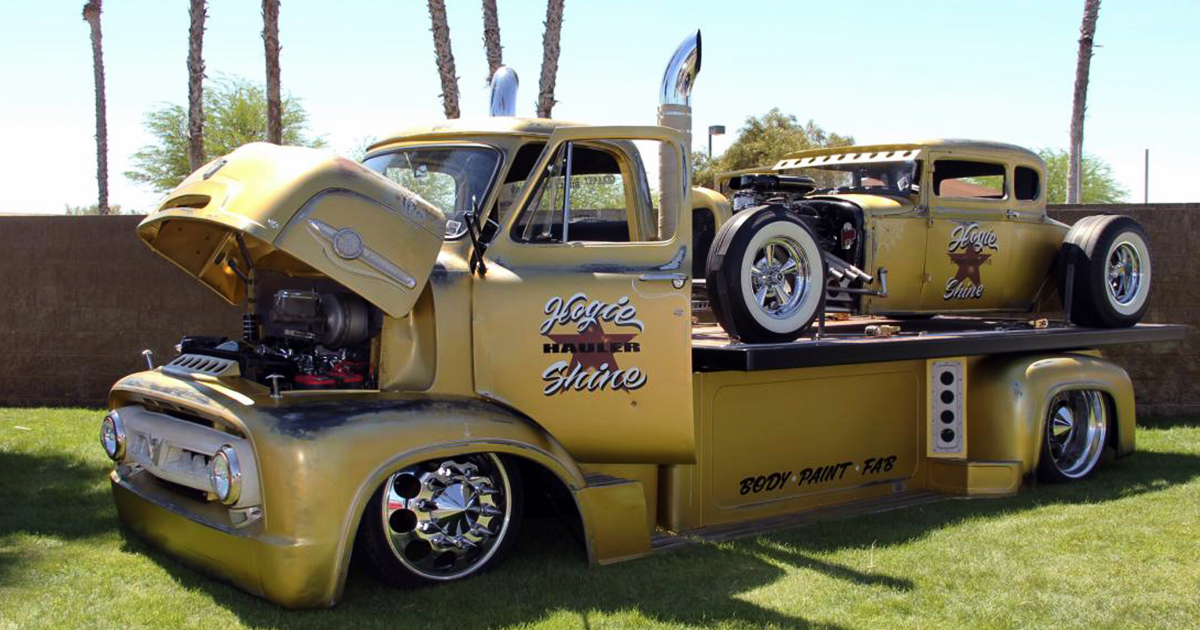 What do you do when you need the perfect tow rig to take your 1930 Model-A Coupe Rat Rod to shows? Build an equally awesome Ford COE to haul it around.
That's exactly what Dan Hogan of Hogie Shine's in Pheonix Arizona did. What you see here is a vintage Ford C750 COE (Cab Over Engine) that's been custom built from the ground up. The COE sits on a Dodge truck chassis with a 4-link rear, and air ride suspension. The wheels are custom cut 22.5-inch Alcoa wheels milled down to 22 inches with the holes cut larger. Dan used 8 to 10 lug adapters to fit the Alcoa wheels to the Dodge running gear.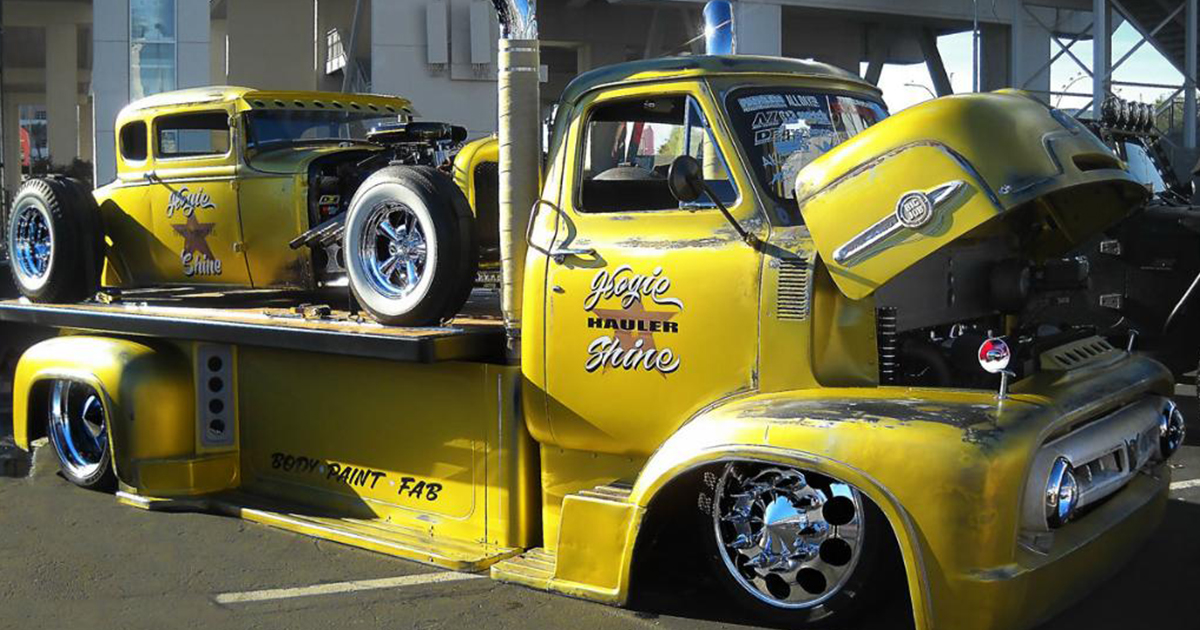 The COE is powered by a 12-Valve Cummins diesel engine which breathes through a custom air intake using a K&N air filter. The Cummins releases spent gasses through dual 6-inch chrome stacks. A 5,000 lb winch and Optima battery ensures the Hogie Shine Rat Rod can be easily loaded onto the Hauler's functional tilt bed.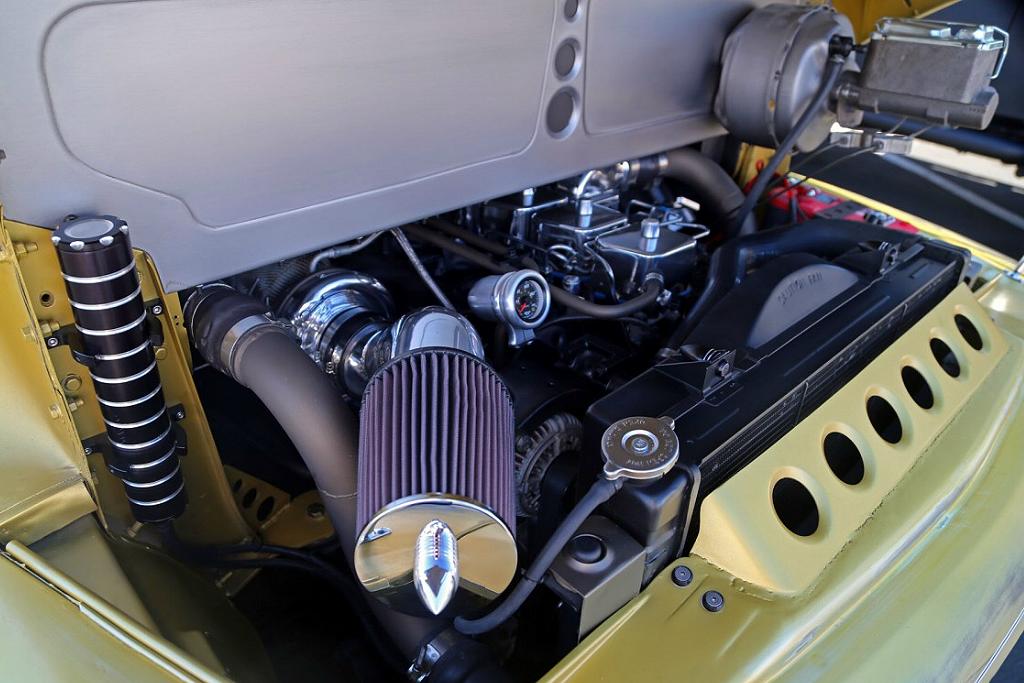 Dan painted the COE in the same Scion XB Gold patina paint scheme to match the 1930 Coupe. You might think that this is the kind of work that Dan does at his Hogie Shine's bodyshop, but the majority of his work is actually your average paint and body work. If you're in the Pheonix Arizona area and need some body and paint work, look him up.