Well-known member
Staff member
administrator
Registered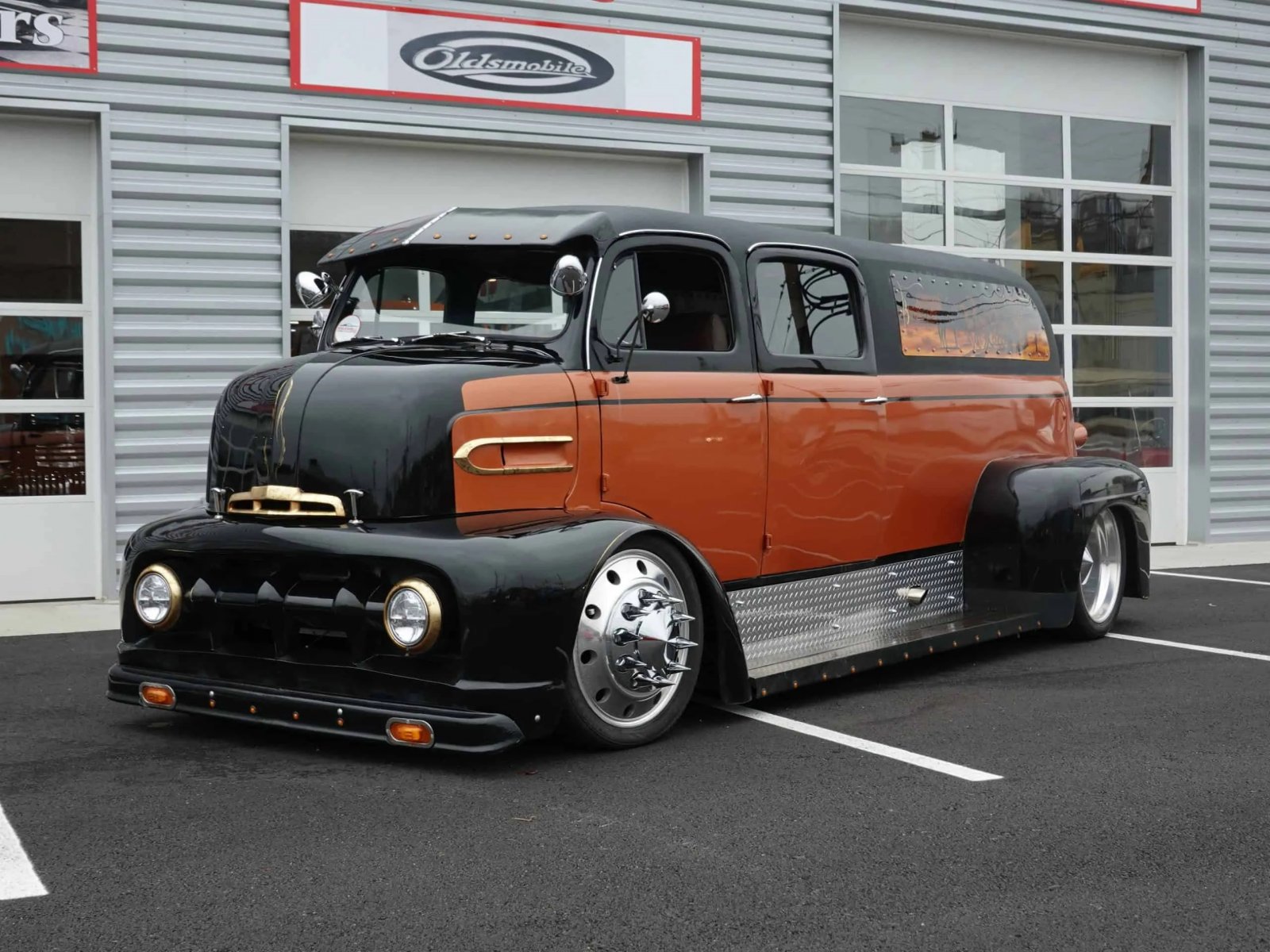 It's known as the Big Bandit. Outrageous. Crazy, Cool. Expect to hear these exclamations and more when you drive up in this Ratical ride. "Ratical" because it comes direct from the 2018 SEMA show floor, where the truck captured the coveted award of International Ratical Rod Build-off 1st Place World Champion. Dodge motorhomes are sought out by builders because they're a source of 440 big blocks.
This project took advantage of the rugged frame as well as the engine., The entire frame, the engine, and transmission see duty. And why not? The 440 is legendary as a street engine, including trucks and RV's. This one is fortified with an RV cam for even more low end. 727-Torqueflite automatics are hard to beat for durability and torque capacity. It too received the hot rodder's touch with a shift kit (firmer, quicker shifts) and a Boss Hog convertor. You shift with a custom pistol grip handle and B&M racing ratchet shifter.
The diffs are from Dodge too. Suspension is everything for stance and driveability, and plenty of engineering savvy went into it. Shockwave's integral-air-spring-and-shocks do the job in front, teaming with a Universal 4-link rear suspension. Vertical motion is facilitated through Ridetech and their Pro Series Air-ride system. From there, the Build Team at Canada's Zombie Body Shop frankenwelded a one-of-a-kind body from Ford F5 Cabover, F4, F47 and F100 pickup components. Much more than a mere ratrod build, the Zombie crew shows off its artistic side with orange and black paint highlighting hand-painted murals. You'll also find oak running boards with Solderweld and gold leaf accents. Moore and Giles leather with a natural, broken-in character envelopes the interior.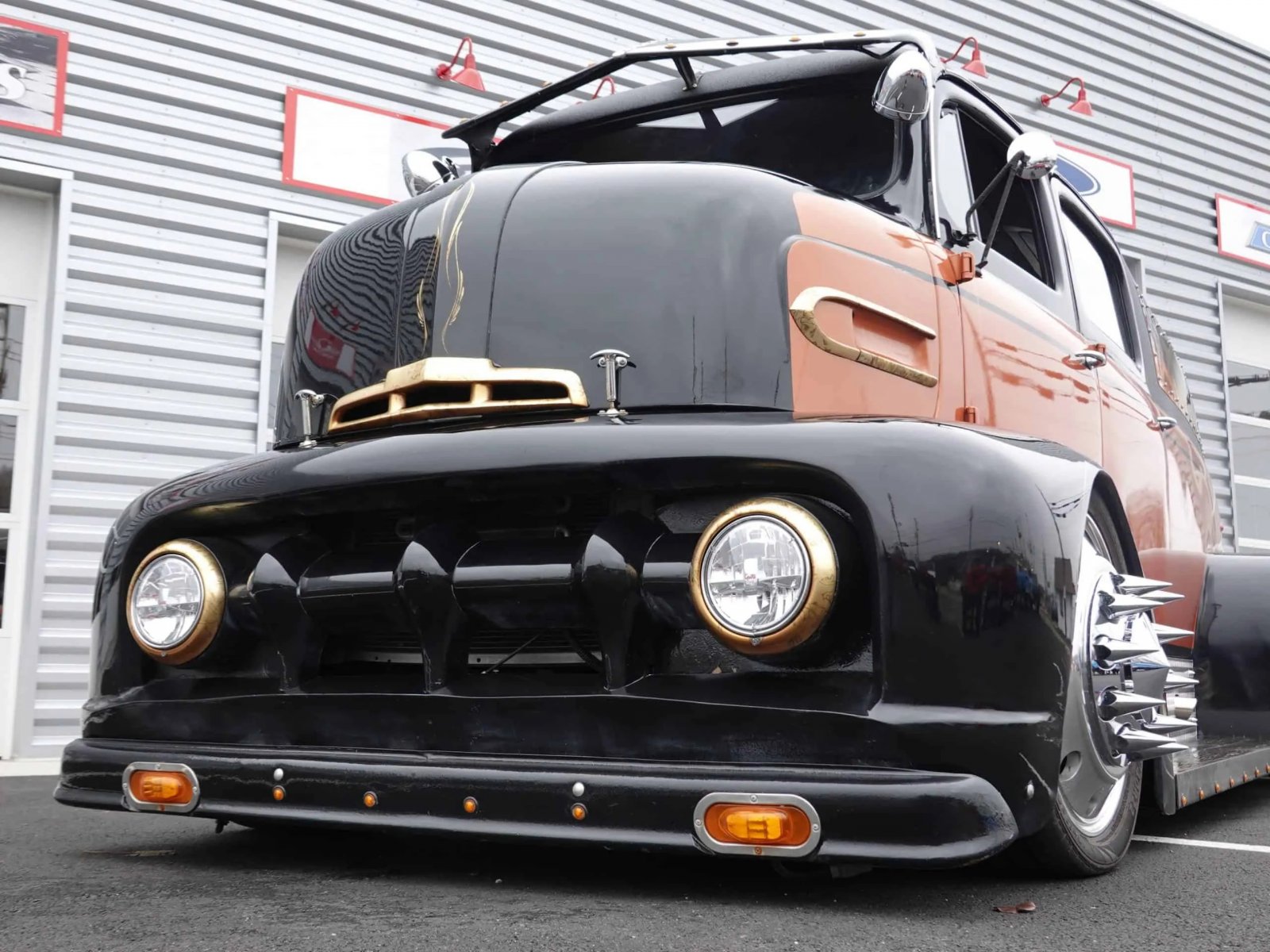 Bead rolled trim with brass inlay demonstrates more design thoughtfulness. Leading edge tech abounds with a full complement of connectivity features and in such details as Grote LED lights inside and out. This 1951 Ford COE is a unique custom build with a mean stance and outstanding paint work. The interior has room for three of your friends and their gear. The Big Bandit is ready to steal the hearts of the judges and spectators at your next car show or cruising event.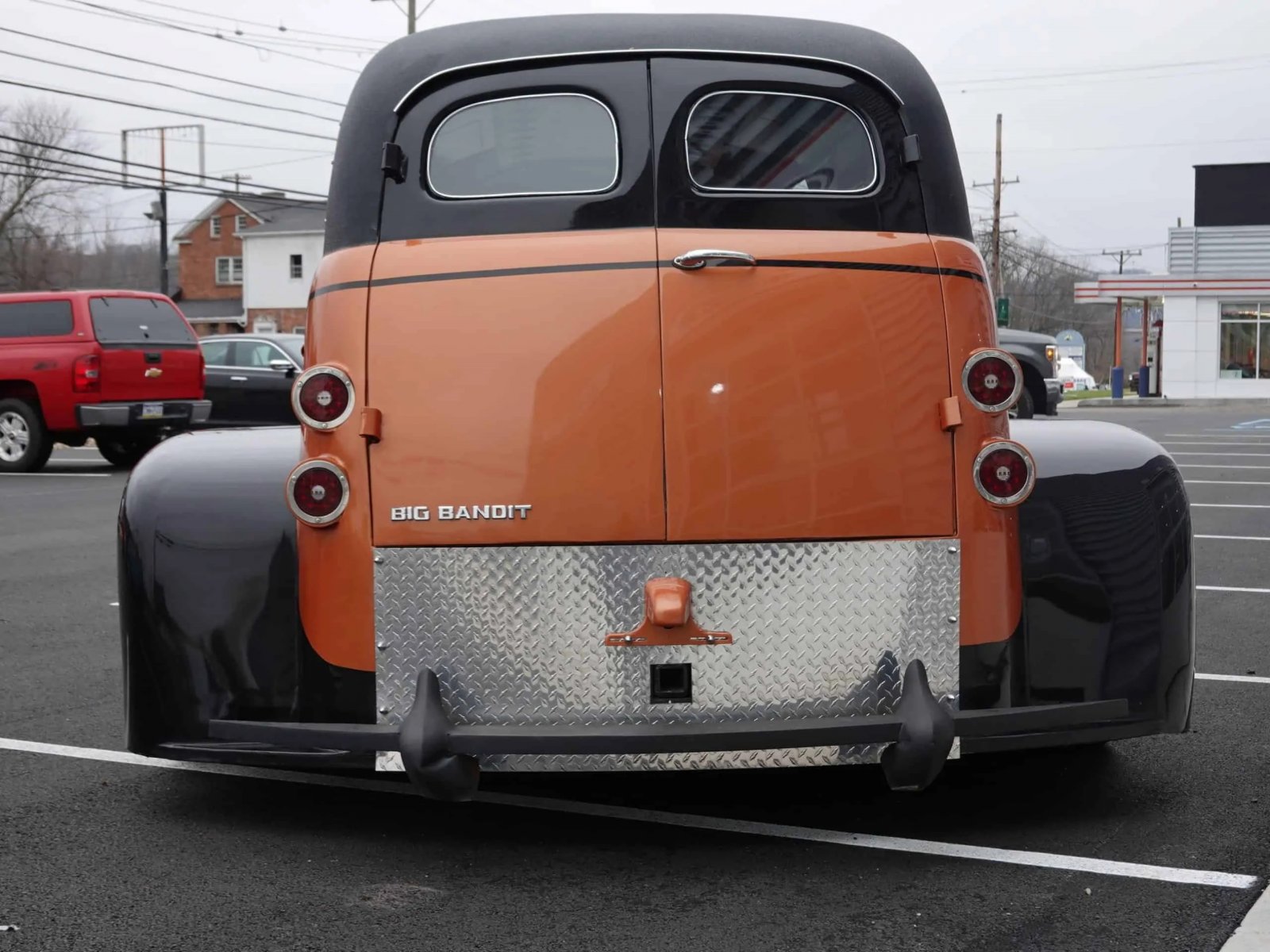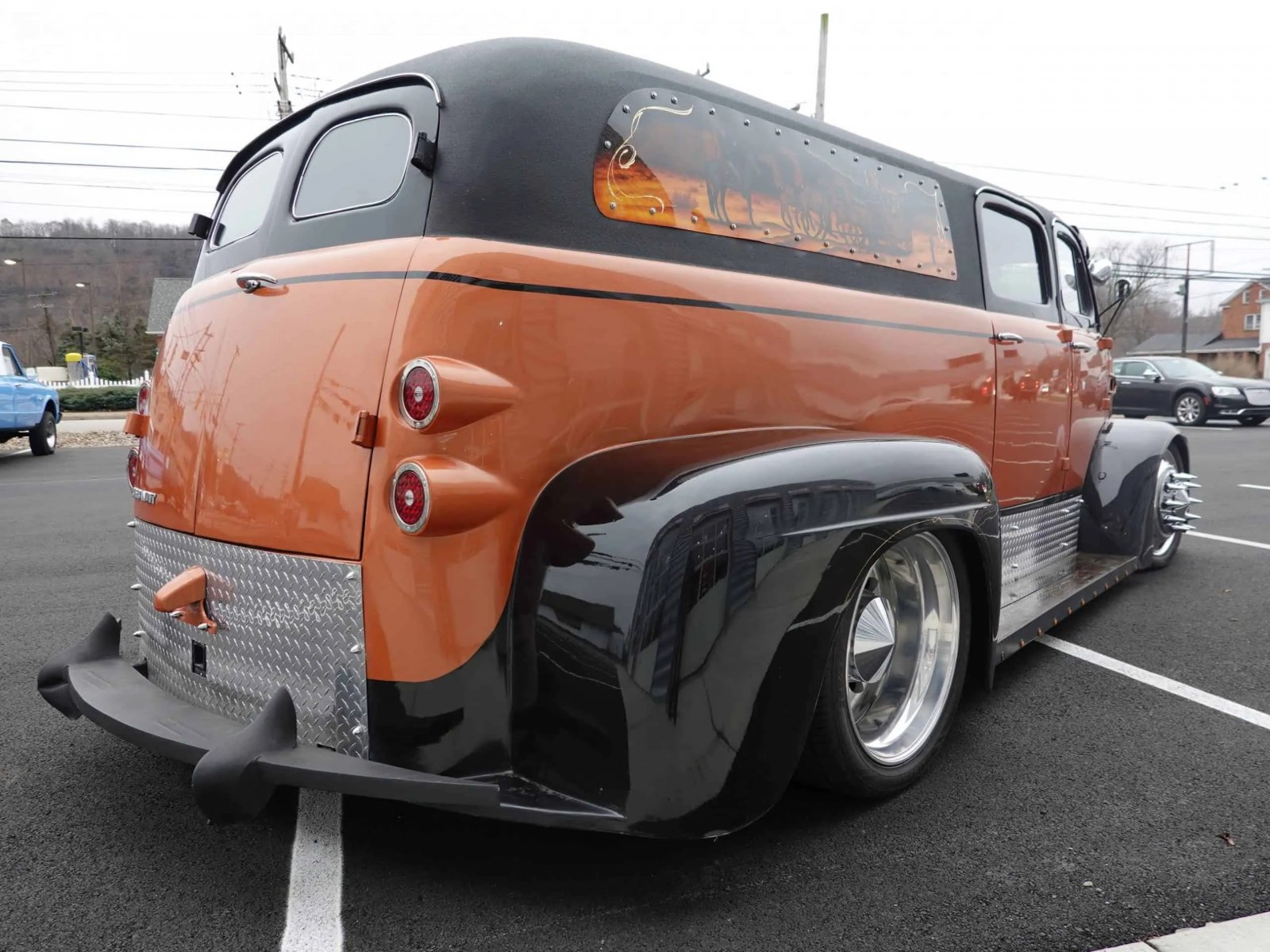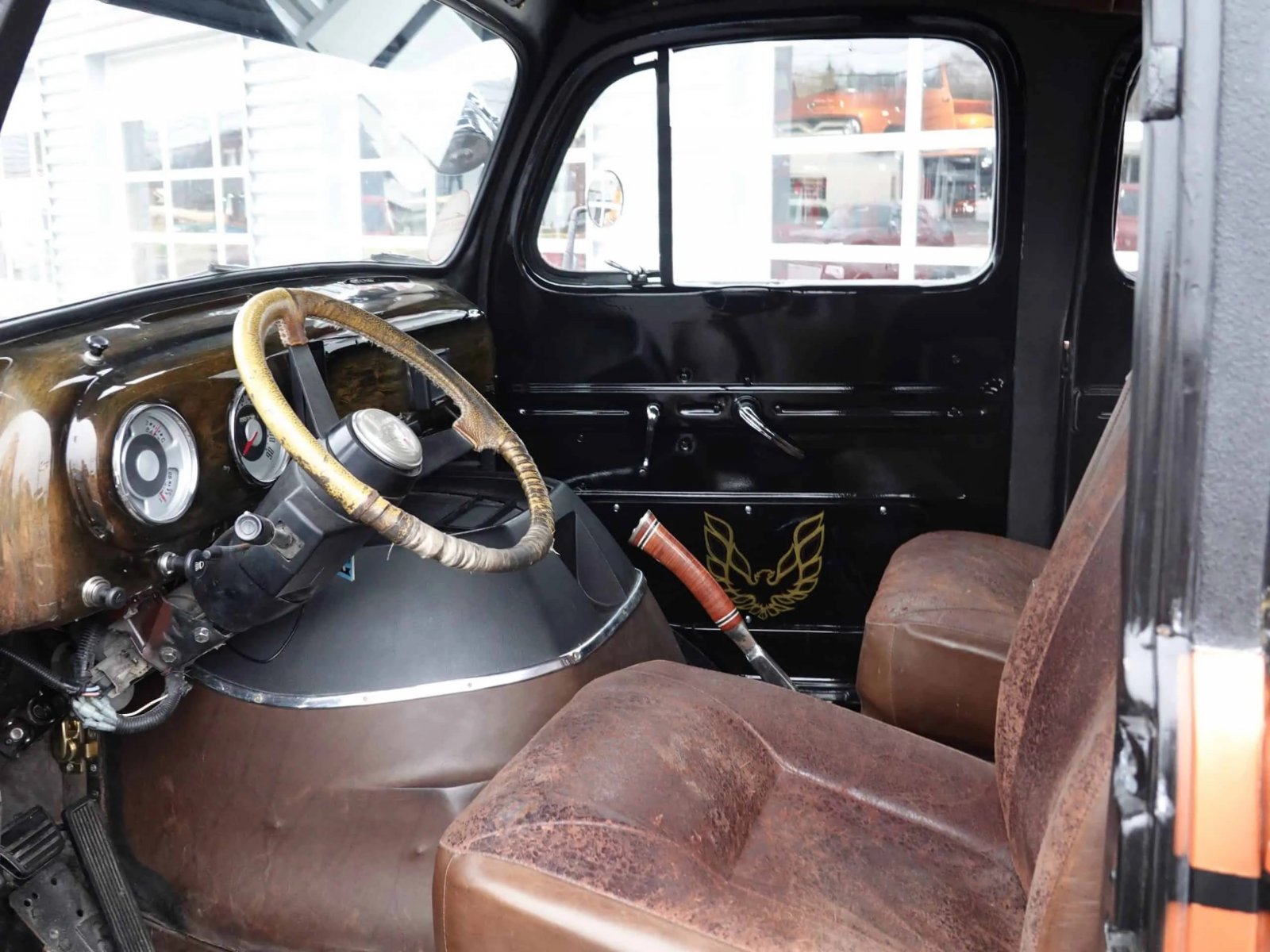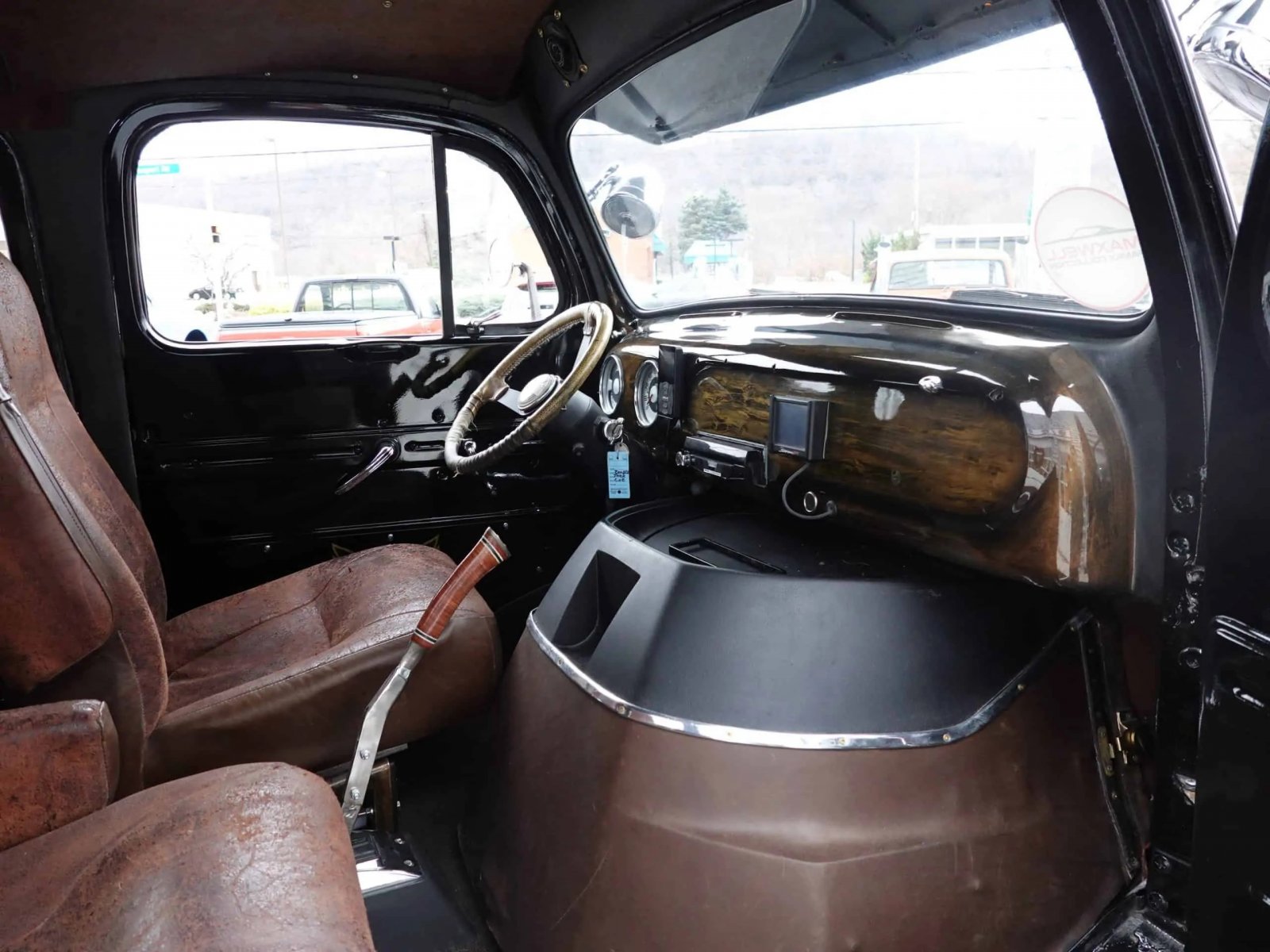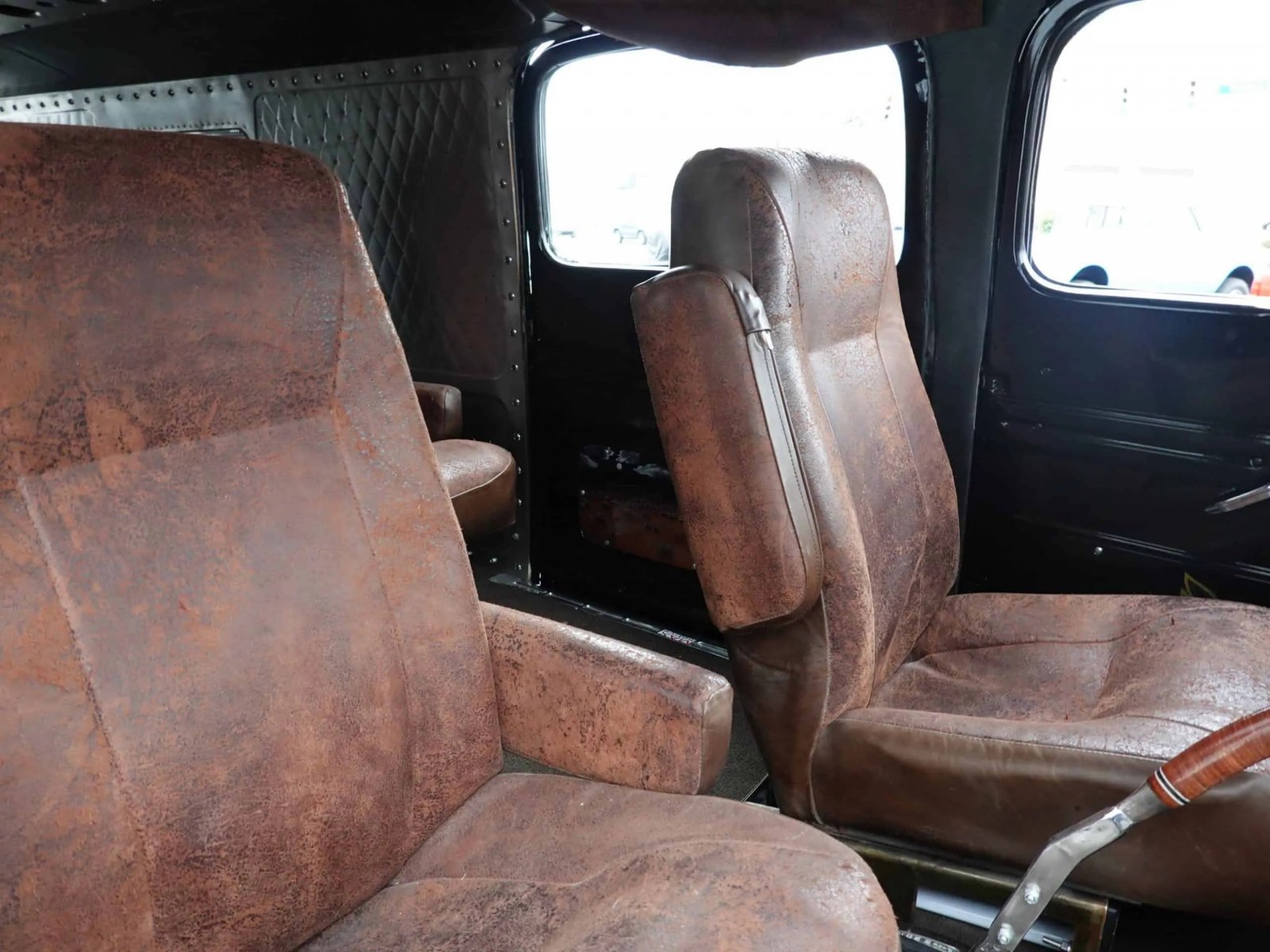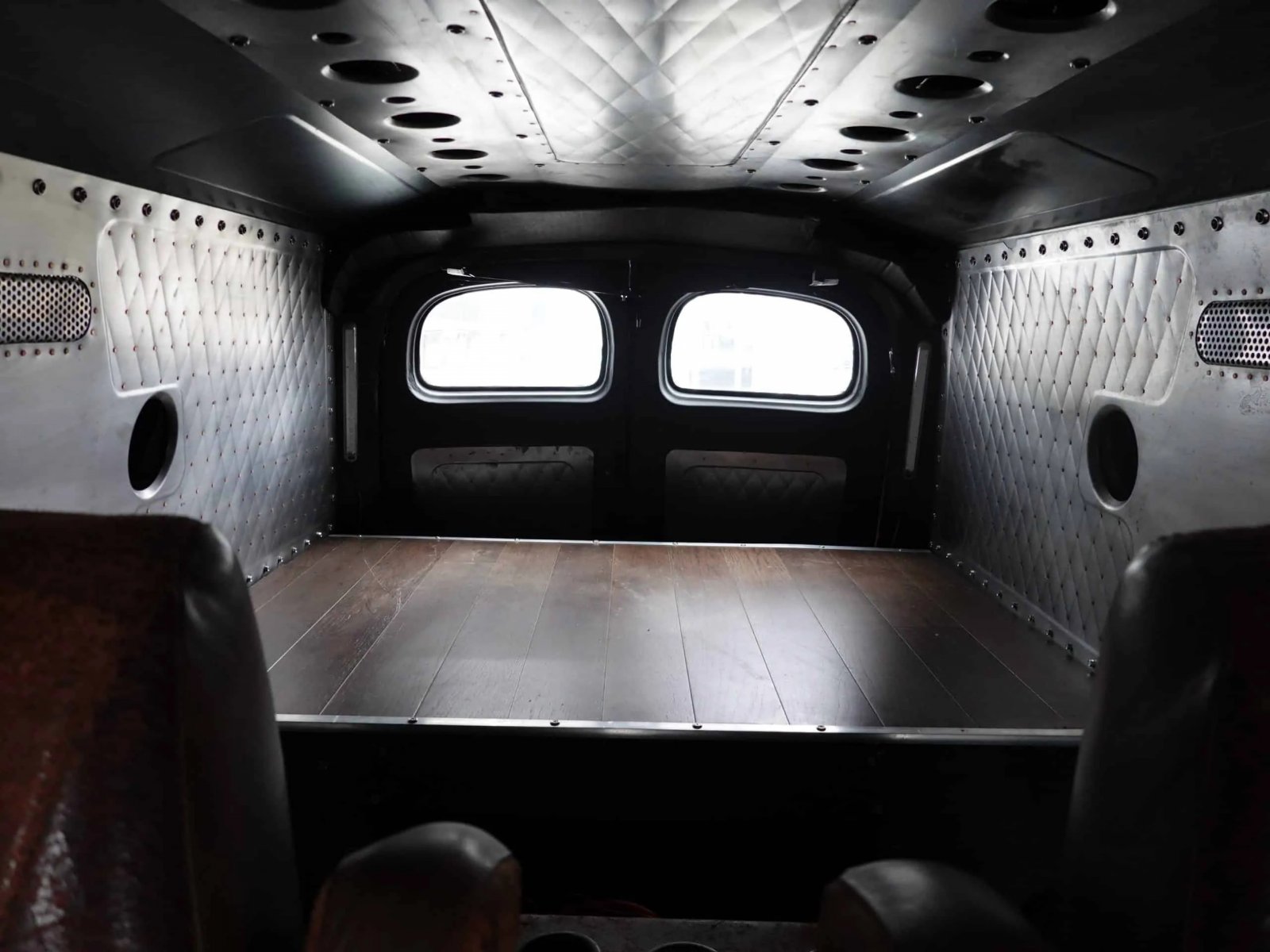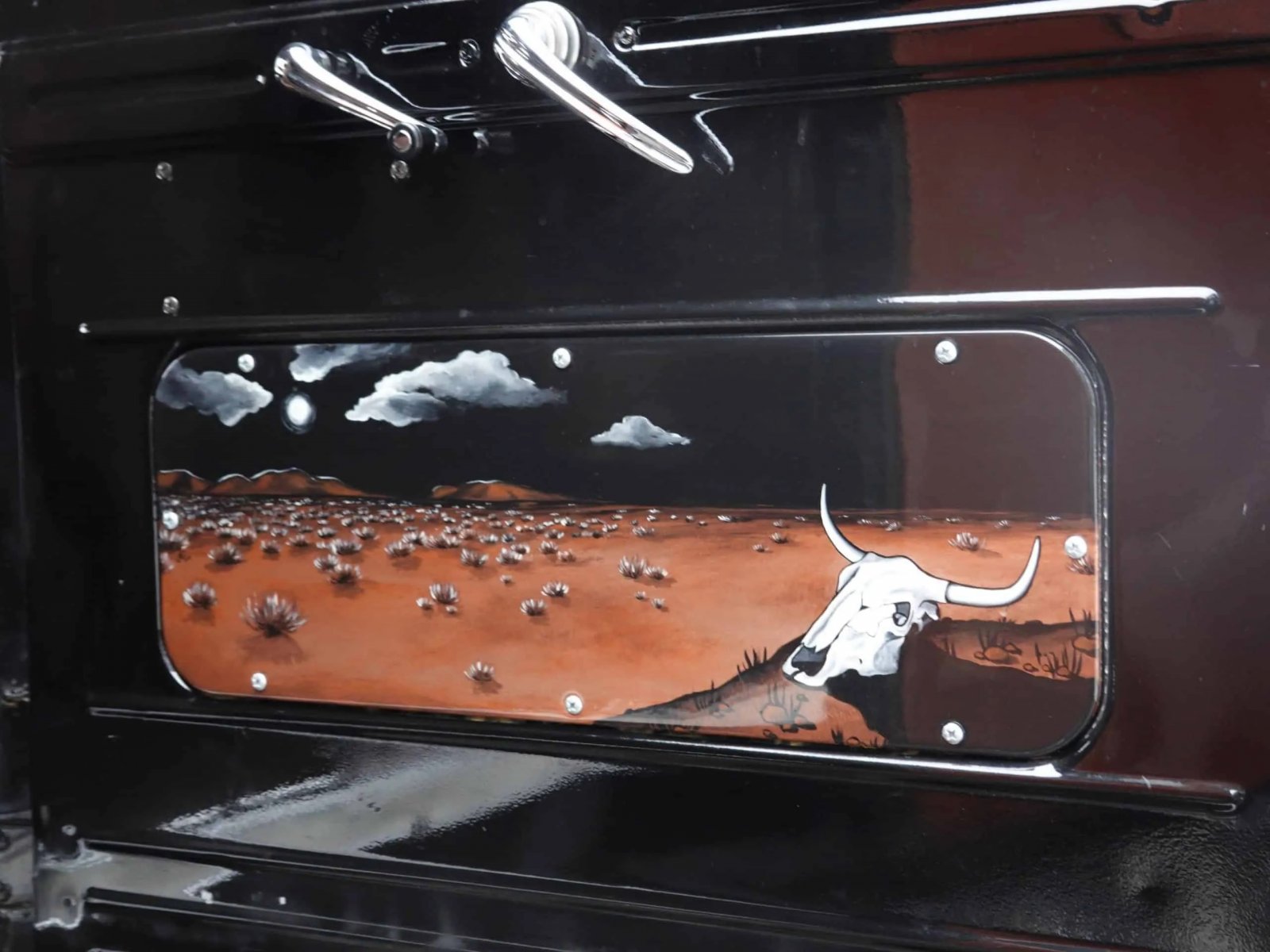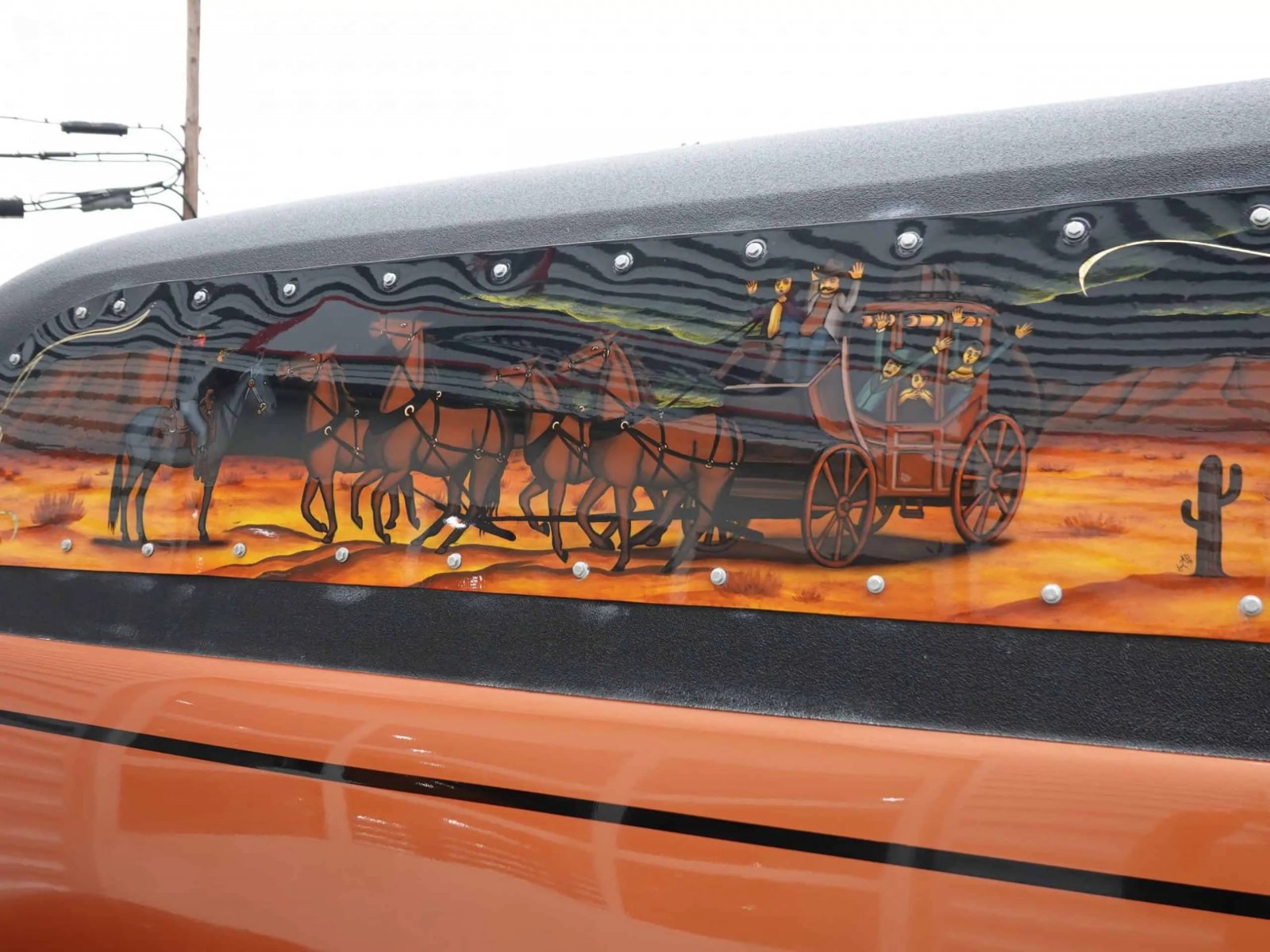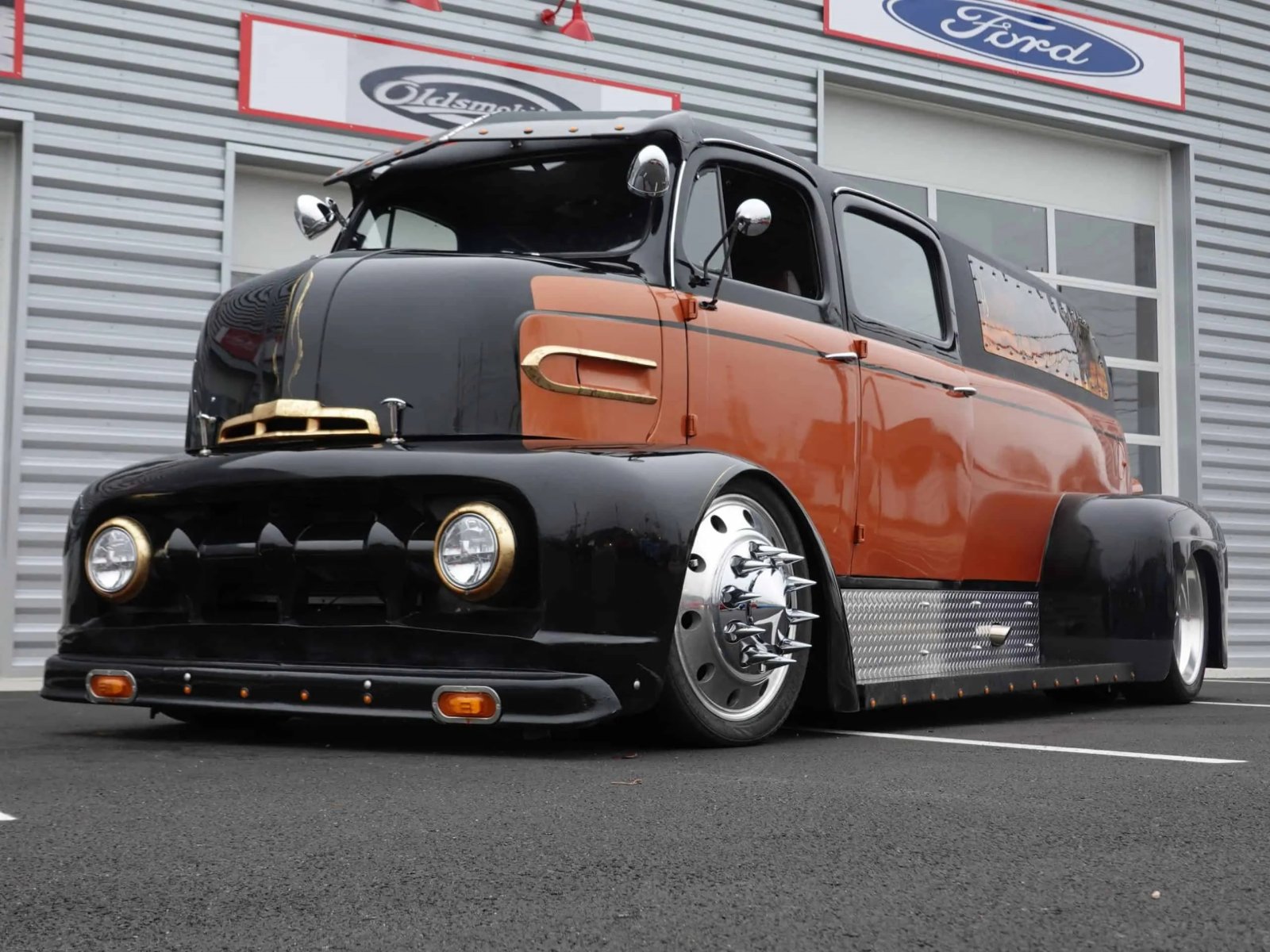 AVAILABLE AT:
MAXMotive , 1105 Pittsburgh St, Cheswick, Pennsylvania 15024
For more information or offer contact at:
(412) 850-8025
Last edited: